Ready to find your ideal master's program?
www.mastersprogramsguide.com is an advertising-supported site. Featured or trusted partner programs and all school search, finder, or match results are for schools that compensate us. This compensation does not influence our school rankings, resource guides, or other editorially-independent information published on this site.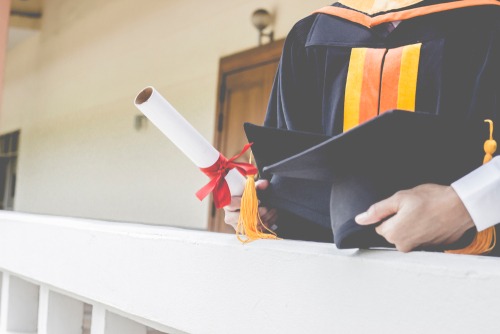 The Liberal Studies master's degree is one of the most popular online master's degree programs available today. It's no wonder–what is not to love about a degree that you can pursue on your own timeline and lets you craft a personalized academic path to take the classes that interest you the most? Study what you want, and come out of it with a master's degree? Sign me up! There are many good online master's degrees programs (check out our list of the best online master of liberal studies degree programs) that have similar sounding degrees–liberal studies, liberal arts, and humanities–but what exactly are they, how do they differ, and how do they intertwine? Read on as we demystify what these amazing degrees can do for you!
Liberal Studies
Individuals who go into Liberal Studies (sometimes called Interdisciplinary Studies) degree programs generally choose two or three related subject matters that appeal to them the most and construct a personalized degree from those subjects. The degree's beauty is its ability to encourage learning across disciplines and to enable students to conceive of connections from different academic departments. Students can have a more-than-average and highly meaningful experience because the degree has been crafted by their own interests and way of thinking.
Liberal Arts
Many Liberal Arts programs are interdisciplinary and serve to broaden rather than specialize a student's experience. But rather than being individually designed from two or three disciplines, students take courses across a broad array of topics and subjects–curricular offerings usually include classes in history, religion, literature, philosophy, political science, music, art history and the performing arts. The degree can still be individualized with the choices that are made, but in general students do not form a personalized graduation plan as they would with the Liberal Studies degree.
Humanities
Also considered an interdisciplinary degree, a master's degree in the Humanities is comprised of courses specifically in–you guessed it–the humanities. The humanities are a discipline in which students study how society reflects upon and documents itself. Courses in philosophy, literature, religion, art, music, history and language are the usual suspects in a humanities program. Students read or write literature, examine and interpret art and theatre, look at languages, dissect religion, and learn from history. These classes are from across disciplines and departments, so students are still experiencing a broader program rather than a specialized degree focus.
Regardless of which way a student decides to go, any of these degrees can be immensely fulfilling and easily achieved through an online program. Follow your path to find the best fit for you!
Save
Save
Save
Save
Save
Save
Save
Save