Ready to find your ideal master's program?
www.mastersprogramsguide.com is an advertising-supported site. Featured or trusted partner programs and all school search, finder, or match results are for schools that compensate us. This compensation does not influence our school rankings, resource guides, or other editorially-independent information published on this site.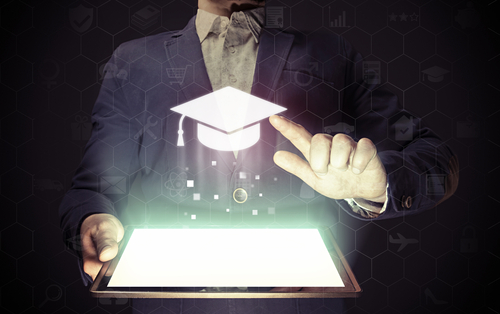 If you are interested in public health as a profession and looking for a good, reputable online Masters of Public Health (MPH) degree program, what are some of the key elements of a solid program? Obviously, you would want a program with knowledgeable and accessible faculty members, a rigorous curriculum, the convenience of online coursework, and comprehensive student support services–beyond that, what else should you look for in a program? Program accreditation should be a consideration on your list–but what does accreditation mean exactly? Agencies that provide program accreditation for colleges and universities are unbiased, independent organizations that look for specific criteria in determining the initial or renewed accreditation for the program. For public health programs, the accrediting body is the Council of Education for Public Health (CEPH).
Who is the CEPH, and why does their accreditation matter? The definition for the word "accredited" (as derived from several dictionary sources) is "to be officially recognized, authorized, or approved." Therefore, accrediting agencies simply give a stamp of approval and an air of authority to programs that have followed standardized field guidelines and implemented required curricular and experiential measures. Industry standards change, and it helps to have one agency to keep track of programs that are following these standards and incorporating them into their curriculum. CEPH is a member of the Association of Specialized and Professional Accreditors, and a non-profit agency with recognition by the U.S. Department of Education to accredit public health schools and programs. They have a mission to assure "quality in public health education and training to achieve excellence in practice, research and service, through collaboration with organizational and community partners." This mission helps achieve the vision of a "healthier world" for all, which is especially important when you consider the scope of public health–focusing on the collective human race to understand and prevent disease outbreaks, as well as examining the patterns of accidents and pathogens to stave off injury and illness.
If public health is your passion, it makes sense to find a high-caliber MPH program to help you enter or advance in the field. And pursuing the degree online also makes good sense–working towards your degree while you remain in your current location attending to your obligations and responsibilities. To determine the best online MPH program for you, a good place to begin is with accreditation by CEPH. We've done the research, so feel free to check out our 2018 ranking of the 50 best online master in public health degree programs to start your search for that high-caliber MPH program (either currently accredited or seeking accreditation by CEPH) that will advance you in the public health profession. You can be assured that whichever program you choose, when authorized by the guidelines of CEPH and continually renewed to provide public health education, you are sure to gain the academic experience you need to become a competent Public Health professional.