Ready to find your ideal master's program?
www.mastersprogramsguide.com is an advertising-supported site. Featured or trusted partner programs and all school search, finder, or match results are for schools that compensate us. This compensation does not influence our school rankings, resource guides, or other editorially-independent information published on this site.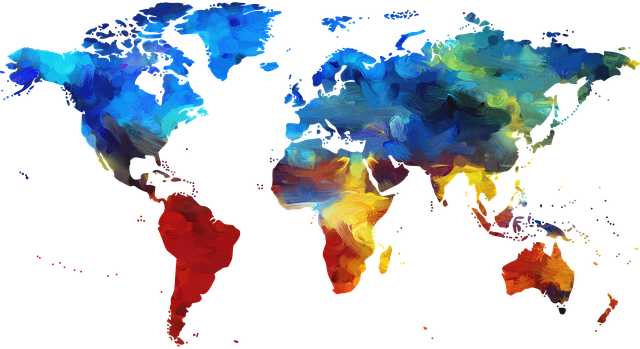 The international relations field is growing like never before. With the ability to connect on a global scale at just the touch of a button (or keypad), there are almost no borders when it comes to doing business. With an understanding that being globally savvy and culturally prepared will help in almost every profession, it's not hard to take the next step and acknowledge that a master's degree in international relations (or a similar degree—more on that later) could help today's professional boost their career. An advanced degree is a necessity in this field—the level of specialization and real-world experience that can only come through a graduate-level program is essential to add the experience needed. A comprehensive field, whether its government, business, education, public health, or another profession, being well-versed in the ins and outs of international relations through a master's degree is sure to help enhance a current job or help propel someone into a new and exciting career.
The critical component of working in international relations—the advanced degree—might seem like a setback. But we are here to assure you that that is certainly not the case. In fact, the Online Master of International Relations degree is one of the most popular online degree programs currently. This means that many others are working towards their career-boasting degree in one out of the many remarkable online master's programs. It makes a lot of sense—not many professionals have the time and ability to quit their current job and move to the program that best fits their personal needs and academic goals. That's where the flexibility and convenience of an online program comes in—even hybrid programs that require a course or two to be taken on campus or a program that provides a international immersion offer mostly online coursework, meaning that the bulk of the academic work can be completed on the student's own time.
Picking the right degree is essential, and there are many options for the internationally-inclined professional. There is of course the online Master of Arts in International Relations (MAIR) degree, which equips graduates to make socially responsible and culturally aware decisions in many situations that require diplomacy. Concentration options are diverse and allow for a specialized focus. For the business-minded individual, an online Master of Business Administration (MBA) degree with a concentration in International Relations is an attractive possibility. Classes such as "International Strategy and Innovation," "Multi-Cultural Management," and "Multinational Financial Analysis" produce learning outcomes that will help professionals manage organizations on a global scale and critically analyze information on an international level. Online International Healthcare Management, Online Master's in Global Security, and Online Master of Education in International Education–these are just some of the possible paths that students can choose to take to customize their international relations career.
If you are considering an online master's level degree in International Relations, there is no need to fear that you will not have your choice of schools. Some of the most renowned institutions of higher education are offering Master of International Relations and other similar degree programs online for your convenience. If you would like to peruse some of the great schools, check out this list of the 50 Best Online Master of International Relations Degree Programs.