Ready to find your ideal master's program?
www.mastersprogramsguide.com is an advertising-supported site. Featured or trusted partner programs and all school search, finder, or match results are for schools that compensate us. This compensation does not influence our school rankings, resource guides, or other editorially-independent information published on this site.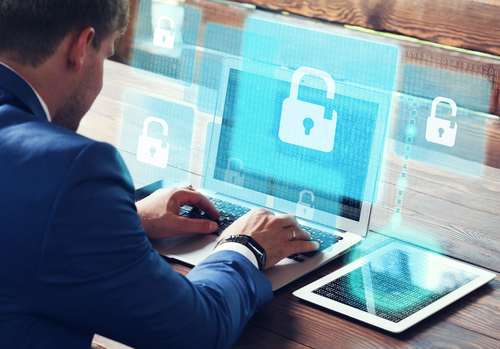 The field of cybersecurity has exploded in recent years. It seems that cyber crime and cyber threats abound on both the national and international stage, and even individuals and small businesses are not immune. One glance at the news and you are inundated with information on hacking, election tampering, scams and worse–the list goes on and on. From major information heists, such as the Equifax breach of 2017, to whole countries being targeted, such as the hacked United States 2016 presidential election campaign or Ukraine's power grid shutdown in both 2015 and 2015, it's no wonder then that the cybersecurity field as a profession is rapidly growing. In fact, the online Master of Cybersecurity is one of the most popular online master's degrees currently. Cybersecurity Ventures, a leading researcher in cybersecurity, forecasts that there will be an excessive shortage in the near future of cybersecurity professionals to meet the demands of the ever-increasing cyber threat. Their prediction claims over three million jobs will be unfilled by 2021–a startling and stark picture of the future.

But with this rapid growth in the field, many academic programs have cropped up to meet the demand of educating the future cybersecurity professional. There is a current stamp of approval in the form of special designation for schools offering cybersecurity education. Developed jointly by the National Security Agency (NSA) and the Department of Homeland Security (DHS), the National Centers of Academic Excellence in Cyber Defense (CAE-CD) or CAE in Cyber Operations (CAE-CO) programs are a way of acknowledging when schools have met high standards in their cybersecurity degree programs. These CAE designated schools and programs meet exacting criteria in order to be officially recognized by the United States government.
Additionally, a new way of accrediting cybersecurity degree programs, departments, and centers is in the works. The non-governmental Accreditation Board for Engineering and Technology, Inc. (ABET) has been seeking feedback in recent years on a way of accrediting cybersecurity programs. Citing the need to respond to the "rapid, but unfocused, expansion in cybersecurity educational programs – without broad, universal expectations for graduates," ABET has put the development of cybersecurity accrediting in motion. This specific programmatic accreditation is relevant as it provides an unbiased and universal way of assessing each school's cybersecurity curriculum, faculty and program standards. Completely voluntarily, schools will seek accreditation as a way of being officially recognized and gaining an air of authority.
Rather than becoming overwhelmed with looking at the potential harm that is possible with this rapid increase in technology and the corresponding growth in cybercrime threats and attacks, many individuals are determining to pursue an advanced degree in cybersecurity to join the ranks of digital protectors and safe-guarders. If you are considering this path as a career option as well, explore this list of the 50 Best Online Master of Cybersecurity Degree Programs to become familiar with many of the reputable schools from which you can achieve this degree. Many are designated as Centers of Academic Excellence, and many will soon be pursuing accreditation once new cybersecurity accrediting is in operation.