Ready to find your ideal master's program?
www.mastersprogramsguide.com is an advertising-supported site. Featured or trusted partner programs and all school search, finder, or match results are for schools that compensate us. This compensation does not influence our school rankings, resource guides, or other editorially-independent information published on this site.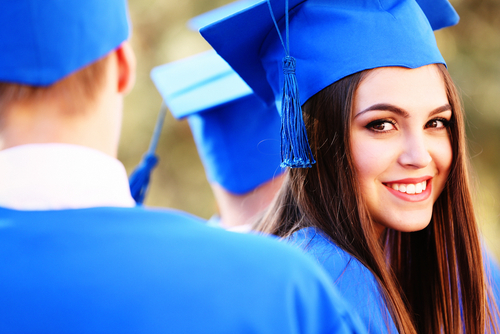 The short answer is: really, whatever you want to! Of course, becoming a surgeon or a chemist might not be realistic with a master's degree in liberal studies, but chances are good that if you are interested in a liberal studies degree, you wouldn't want to be a surgeon or a chemist anyway. A master's of liberal studies opens up doors to the individual who has an unquenchable thirst for learning. It is a unique degree that allows individuals to construct a course of study that is personalized and determined by the subjects that are of most interest to them. Rich in the study of humanities, social sciences, the arts–students choose classes across disciplines and university departments to develop a degree that is meaningful to them. Another benefit of a master's of liberal studies degree is for the individual who needs a non-specific master's degree to advance in their career (and according to the U.S. Bureau for Labor Statistics, there is a "$12,000 a year wage premium" for many employees with a master's degree over their bachelor's-only degree colleagues). If the subject matter of the degree is not dictated by the career, why not study what you like to get the piece of paper that you need?
For these reasons, the master of liberal studies degree is one of the most popular online degree programs–which makes sense; why move away from your home and career to study what you love when you can do it from the convenience of your own home? More and more students are picking online degree programs, and the master of liberal studies really lends itself to that online format. Most people who successfully go into online degree programs are self-motivated and self-directed individuals–which are some of the keys traits necessary for liberal studies students. Another element that makes this an ideal online degree is the amount of flexibility the program offers both in regards to choosing classes and time devoted to studying. And since the degree is not fixed on a single subject matter, the benefit of many professors across different disciplines is the wealth of knowledge and experience that they bring to the online classroom.
Gaining any job you want with this degree may seem too optimistic a claim, but consider a study by Hart Research Associates published in the Association of American Colleges and Universities (AACU) spring 2013 newsletter–employers listed "critical thinking and analytical reasoning" among the list of top emphasis areas they look for in new hires. Innovation is also of great importance to hiring managers and company owners, and these are the skills that students in liberal studies and humanities programs are expected to master by the time they graduate. So whether you want to be a teacher, an author or a journalist, or go into public relations, business or broadcasting–the online master of liberal studies degree program may be the best way to get you there. To get you started on picking out the perfect program for you, check out our list of the best online master of liberal studies degree programs.
Save
Save
Save
Save
Save
Save
Save
Save
Save
Save
Save
Save