Ready to find your ideal master's program?
www.mastersprogramsguide.com is an advertising-supported site. Featured or trusted partner programs and all school search, finder, or match results are for schools that compensate us. This compensation does not influence our school rankings, resource guides, or other editorially-independent information published on this site.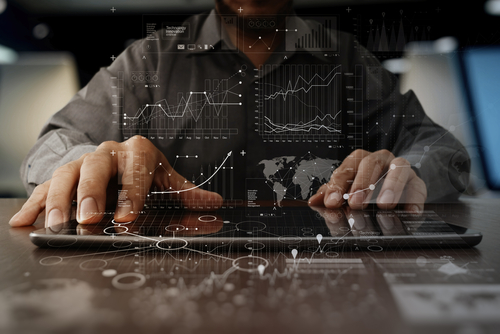 The fields of computer science and information technology are ever-changing. Computers are doing far more for us then ever before–and there's no reason to think that more jobs will not be transferred to computers as the technology becomes more and more state-of-the-art. As technology advances, more jobs and specializations are also created for the people who create programs and keep them running. If this is your preferred career path, which way should you go? Should you go into Computer Science? Or Information Technology (IT)? Are they the same? For those who aren't technologically-inclined, the two might seem synonymous, but for those in the field, the differences between the two–and the different people who go into each field–can be very telling.
Related and interdependent, computer science and IT both have a distinctive focus. Very simply, there's a reason the word "science" is included in the phrase "computer science." These professionals are, in fact, scientists. Concerned with the "why" of computers, computer science professionals use advanced mathematics and algorithms to create, design, and develop software, systems, programs, and applications. IT professionals are the ones who understand these things that computer science professionals have created, and utilize the created product to implement and/or improve. IT folks also usually interact with clients and the public on applying the programs and systems and making sure that everything is running smoothly.
According to the U.S. Department of Labor Bureau of Labor Statistics, professionals need a master's in computer science or similar degree to even consider entering the field of computer science. But with that comes really good news: at a growth rate of 19%, the job outlook for professions in the field of computer science is growing at a much faster than average rate. Average salaries are impressive for the computer science professional at well into six figures–good news as well. The IT professional does not necessarily need an advanced degree according to the Bureau of Labor Statistics (although an advanced degree can always help give you that professional edge and a wider network of potential connections), but the outlook is also really positive, at just slightly less than the computer science professional at 12%. This anticipated 12% job growth is still faster than average, so the outlook is definitely beneficial. And like their computer science counterparts, the IT professional can demand a six-figure paycheck on average.
So if you are considering furthering your education to take advantage of this boom in the field of computer science (and if you want that extra selling point with future IT employers), pursuing an advanced degree should be your next step. Here's a list of the best online master's in computer science degree programs to get your search started. In the most basic of terms, you can go on to create and design, or you can choose to be more of an implement and produce kind of professional. Whichever path you choose, you are have the good fortune of a thriving career field with potential security and nice pay–good luck!