Ready to find your ideal master's program?
www.mastersprogramsguide.com is an advertising-supported site. Featured or trusted partner programs and all school search, finder, or match results are for schools that compensate us. This compensation does not influence our school rankings, resource guides, or other editorially-independent information published on this site.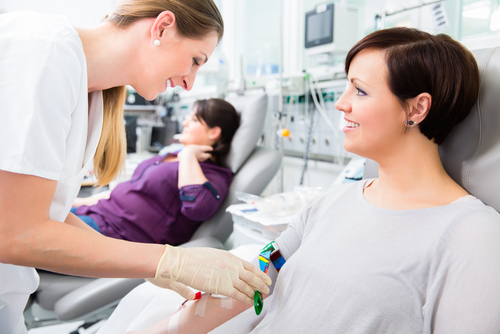 There can be a bit of confusion when it comes to the term "public health." Some individuals may lump public health professions together with medical field-related jobs, but there is more nuance to it than that. In very general terms, the field of public health focuses on health care as it deals with whole populations, more applied research, and disease prevention. Social policy and advocacy play a part as well, whereas the field of medicine (again, very generally) is more localized and concerned with individual treatment, diagnosis, and care.  For more information on joining the field of public health, look into this list of the best online master of public health degree programs as a starting point.
Public Health professionals work to improve the quality of life for communities and populations. Rather than treating individuals and groups with direct medical care, they conduct research and disseminate information to the public in order to extend life expectancy, combat infant mortality, and reduce the incidence of communicable diseases. MPH professionals are also often administrators and advocates for policies that will further those points. Some of the common job titles for people in this field include epidemiologist, health or medical center director, biostatistician, and health communications specialist–but that's just the tip of the iceberg. More specialized and less common professions within the public health field include disease ecologist, environmental health emergency response expert, disaster preparedness researcher, and reproductive health specialist. The common thread through these careers is the focus on broader care and prevention, as opposed to the individualized care and treatment that is predominate in direct medical intervention.
Medical professionals also want to improve life quality and combat disease, but they focus on the individual and treatment. Seeing patients in order to treat a specific ailment or repair a breach of the human body due to an accident are the hallmarks of this profession. Caring for individuals by providing a diagnosis or prescribing medical care or medications are also important components of a physician's job requirements. Specific jobs in this field include, for example, nurses, physicians assistants, surgeons, nurse practitioners, home health aides, and the list could go on and on. The major takeaway should be that these are the professionals who provide the direct service that patients need.
Medical professionals and public health professionals A big difference between the two is that an MPH professional cannot treat patients–in essence, they cannot "practice medicine." Only doctors can prescribe medicine and provide that level of care. Both are noble fields with diverse professionals capable of helping people lead healthier, happier lives. Both work to make the world a better place. If you are still torn as to which direction you want to take, consider what your goals are. Do you want to work with illnesses on an individual level by providing care to patients, or do you want to take down the disease altogether? Do you want to provide information and education to the public on how to improve the quality of their lives, or do you want to improve the well-being of a handful of people on a daily basis? Either profession you choose, you are sure to make a difference.