Ready to find your ideal master's program?
www.mastersprogramsguide.com is an advertising-supported site. Featured or trusted partner programs and all school search, finder, or match results are for schools that compensate us. This compensation does not influence our school rankings, resource guides, or other editorially-independent information published on this site.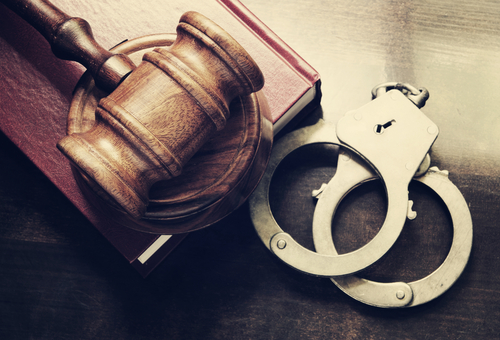 When people hear the terms criminal justice and criminology, they often think of police dramas or sensational whodunits. But are the terms interchangeable, or are there nuances specific to each? For prospective students thinking of going in to a master's degree program in criminal justice or criminology, what are the key differences of each program that need to be known in order to pick the best fit for the desired career? Read about the details of each below, and then look over our list of the best online master of criminal justice degree programs to pick the program (and degree) that's right for you.
Criminology
People with the job title "criminologists" are essentially sociologists who study the causes of criminal behavior, such as predictors of violence and incidents that can lead to criminal activity. The ranges of jobs possible include, for example, forensic psychologists, military intelligence personnel, victim services specialists, and profilers. These are the individuals who try to get inside the criminal mind to unravel the mystery of why some people are capable of committing acts of violence and harming others either directly or indirectly. Through observation and psychological examination of indicators such as gender, socioeconomic status, childhood history and trauma, etc., criminologists hope to discover how to prevent individuals from going down a dark path in order to protect both the potential agent of harm and the individuals he or she may harm in the future. Individuals in these positions must have earned a master's degree to pursue their careers. It's a high-paying career field potentially, but according to the Bureau of Labor Statistics Occupational Handbook, it is a popular field with no real expected growth within the next decade.
Criminal Justice
If criminologists study the causes of criminal behavior, those who are criminal justice professionals focus on the effects of the criminal act in regards to apprehending the offender or offenders and directly reacting to and addressing the crime itself. Think courts, corrections and administration of justice through the penal system–these professionals would be your police officers, state troopers, security personnel, probation and parole officers for example. This is a broader term that can be applied to many different aspects of the law enforcement and criminal justice system and the application of the law.
Working Together
The goal of both of course is the prevention of crime and the safety of society. Whichever path you choose, these are noble professions and the professionals within them work to keep us safe.
Save
Save
Save
Save
Save
Save
Save
Save
Save
Save
Save