Ready to find your ideal master's program?
www.mastersprogramsguide.com is an advertising-supported site. Featured or trusted partner programs and all school search, finder, or match results are for schools that compensate us. This compensation does not influence our school rankings, resource guides, or other editorially-independent information published on this site.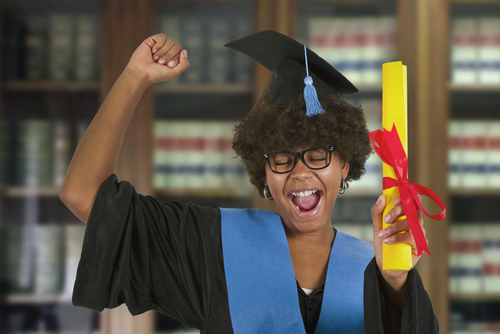 In a recent study, it was found that over half of all Americans are unhappy in their current jobs. Feeling "locked in" or that you've "settled for mediocrity" or even that what you're doing just "doesn't matter" are some of the common complaints heard when job satisfaction is questioned. If you feel that you are part of that dissatisfied majority, don't despair. There's no need to feel stuck in your job–or even your field–with the popular online master's degree programs that are available to you, a brand new career and happier times could be just a click away.
The Choice is Yours
You may think that you are bound to a certain field because of your undergraduate degree, but due to the many online master's degree programs that allow for varying educational and professional backgrounds, that simply is not the case. Many programs proactively accommodate those with unrelated bachelor's degrees and seek a wide range of work experience and history to round out their online student body. Some programs offer an extended program for students who do not have a background in their new field of study (and conversely, offer an accelerated program for those who do have a bachelor's degree in the field or a great deal of coursework in it or a closely related field). Granted, you cannot make the leap straight from being an English teacher with a bachelor of arts to an online master of engineering program, but there are many programs that allow you to take a few prerequisite courses to get a basic foundation in the subject matter in order to catch up and have a solid groundwork from which to start. This catching-up process eliminates the need to get another bachelor's degree, and helps you hit the ground running in your new field.
Making it Happen
Dissatisfaction in the workplace doesn't have to be your daily grind, and you don't have to choose between continuing to make a living and working on a master's degree.  Online learning gives students the flexibility and freedom to maintain their life obligations while making a change for the better. From programs that take less than a year to some that allow you to take courses over a period of several years or more, finding the time to work on that degree doesn't have to be an obstacle. These online programs really promote the extent to which they will work with you to tailor the coursework and the workload schedule to fit your needs. And don't fear that you will be all alone with just your computer, your coursework and your resourcefulness, for the same student services that are available to on-campus students are also offered to online students in most online master's degree programs.
Opportunity awaits. There really is no good excuse to prolong staying in a job that consumes 40 hours or more of every week and doesn't bring you satisfaction or a sense of accomplishment. If you have the inclination to make a change but aren't sure where to start, take a look at this year's most popular online master's degree programs for motivation.