Ready to find your ideal master's program?
www.mastersprogramsguide.com is an advertising-supported site. Featured or trusted partner programs and all school search, finder, or match results are for schools that compensate us. This compensation does not influence our school rankings, resource guides, or other editorially-independent information published on this site.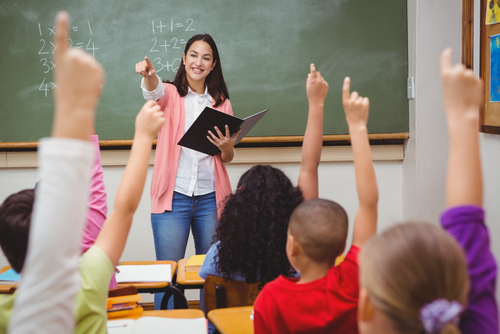 The short answer is: yes you can! Many of the best online master of education degree programs offer an alternative route to certification or other teaching options for students who did not major in education as undergraduates. Continue reading to find the path that works for you.
For those seeking certification, there are a couple of programmatic options. The Alternative Master's Program (AMP) trains students to become teachers in the field in which they already hold a bachelor's degree and leads to Class A Teacher Certification in the student's specific field and a Masters degree. The AMP is offered through the Department of Curriculum and Instruction (C&I) at the School of Education (SOE) at the University of Alabama at Birmingham. This program requires 49-58 credit hours to graduate and is partially-online. Students focus on pedagogy and curriculum development, and must participate in a mentored student teaching internship. Other programs, like the one at the School of Interdisciplinary Studies and Education at the New York Institute of Technology, offer education degree programs that require additional credits for students seeking initial licensing. The NYIT program is specifically for those who desire a career change and have no previous experience in teaching. Students complete 45 credit hours in this Master of Science degree program in elementary childhood education, and gain experience through supervision and a "professional student teaching sequence."
For students who want to teach in outside-of-the-box ways, there are excellent programs to choose from as well. Not everyone is drawn to childhood education. If teaching adults is more your cup of tea, the Master of Arts in Adult Education at the University of South Florida's College of Education should be of interest. For those interested in teaching adults in many different formats and venues, this program does not lead to certification. Rather, graduates of this 36 credit hour program focus on preparing to teach "adult learners" in "non-school based working environments" by taking courses in such topics as educational research and methods of teaching adults. For those who want to teach children but don't see themselves in a traditional classroom setting, there are non-certification seeking degree programs that will prepare graduates to become global educators or work in community centers, such as the Elementary Education Master of Science degree at the College of Education at Auburn University. Or if you seek something even more unorthodox, look to Purdue University's Master of Science in Education in Learning Design and Technology, which trains instructors towards "systemic design, development, implementation, and assessment of the teaching and learning process, with a goal to promote more effective learning" in a wide variety of settings.
The good news is that there are many ways to become a teacher with a good, solid online master degree program. Each state has different regulations for those do seek certification, so be sure to check out the requirements, but otherwise–your future as an educator is wide open!
Save
Save
Save
Save
Save
Save
Save
Save
Save
Save
Save
Save
Save
Save