Ready to find your ideal master's program?
www.mastersprogramsguide.com is an advertising-supported site. Featured or trusted partner programs and all school search, finder, or match results are for schools that compensate us. This compensation does not influence our school rankings, resource guides, or other editorially-independent information published on this site.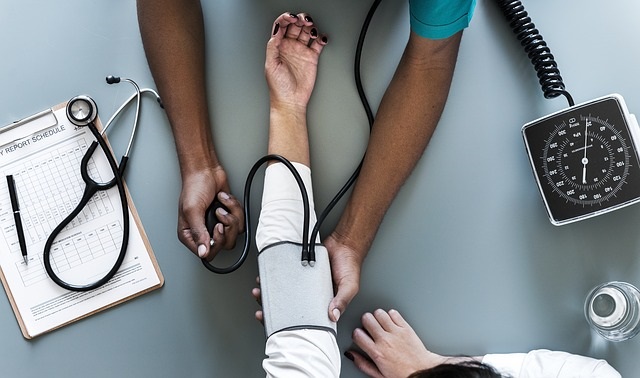 In short, absolutely! The Online Master of Science in Nursing degree really lends itself to distance learning. The flexibility and convenience of an online program affords working registered nurses the opportunity to maintain their current positions while getting their advanced degree. And why would the MSN degree be a good idea for an RN? For registered nurses who desire to become administrators, educators, or focus on a specialty area such as advancing to become a family nurse practitioner or midwife–known as an APRN (advanced practice registered nurse), a master's degree is a necessity. Many well-known nursing schools offer their MSN programs online, and RNs have their pick of where to pursue their degree. The MSN is one of the most popular online master's degrees, and if you continuing reading, we here at Master's Programs Guide will not only convince you (if you still need convincing, that is) that the online MSN is in your reach, but also provide you with a healthy list of potential online MSN programs to get your journey started.
One of the biggest considerations when pursing an online MSN degree is whether or not it is compatible with the state in which you reside. As an out-of-state online student, it is crucial that you check that the program of your choice is authorized in your state. Many states have reciprocal agreements to allow distance students to perform their clinical hours in their own geographic location, but not all states may be participating in the agreement, so don't make assumptions that your state is. This information is not hard to find–all programs have to disclose the states with which they are reciprocal, so just make sure you check. And speaking of the clinical hour requirement, this can be another big consideration. To be able to perform clinical hours, students will need both a practicum location and preceptors. Some programs leave the responsibility of finding a clinical site and a preceptor to the students; really good programs provide assistance in securing a good practicum location and help with preceptors. Programs vary on the number of hours required too, so make sure you have a clear sense of just how much time you will need to spend "on-site" in relation to your coursework.
Another thing to consider is certification preparation. (Almost without question all online MSN programs require their students to be currently licensed nurses, so certification exams are nothing new to the field). Programs will clearly state that their MSN curriculum meets certain industry standards and aligns with specific educational components that are required to achieve certification. With those different APRN specialties, a whole host of additional certification exams are required. For instance, RNs who want to become nurse practitioners can look forward to the American Association of Nurse Practitioners (AANP) certification exam, whereas nurses desiring a move to more administerial roles have exams such as the one provided by the American Organization of Nurse Executives (AONE), and there's the ANCC Psychiatric–Mental Health Nursing board certification examination for nurses who want to specialize in mental health care, just to name a few.

And finally, accreditation is important. Two main accrediting bodies are currently the norm for nursing program standards, the CCNE (Commission on Collegiate Nursing Educations) and the Accreditation Commission for Education in Nursing (ACEN), which originally was the National League for Nursing Accrediting Commission (NLNAC). The National League for Nursing is once again offering accreditation services under the name NLN Commission for Nursing Education Accreditation (CNEA), so programs will soon be able to bare the stamp of approval from CNEA in addition to ACEN or CCNE.
So, yes, you absolutely can pursue your MSN degree online. As long as you do your homework and make sure all of these boxes are checked, you should be set. Now comes the fun part–beginning the search for that program that is going to broaden your future possibilities. There is no shortage of good programs, but to help you get started, check out our list of the 50 best online master of science in nursing degree programs.