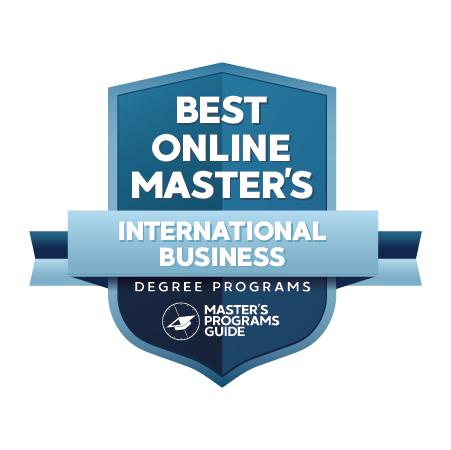 If you're interested in obtaining a master's degree in international business, chances are you don't have a lot of extra time to spend on a physical campus taking classes. This is why taking classes online makes perfect sense; however, when you decide to apply, there are a few things to take into account concerning the admission process. While each school has varying requirements, there are some things that almost all schools will expect. Before delving into the nuts and bolts of earning an MBA in international business, we need to first understand what an MBA is, and what it means to pursue an MBA in international business. 
An MBA, or Master of Business Administration, is a globally recognized degree. From Tokyo to Moscow, London to New York, your credentials will be recognized. The concept of an MBA originated in the United States when people in power realized that a more scientific approach to management should be put in place. According to US News & World Report, an MBA is a popular stepping stone to securing C-suite positions at major corporations. 
Though MBAs are recognized around the world, if you really want to understand and implement business management acumen among corporations interacting internationally, earning an MBA with a specialization in international business is the way to go. You will learn about global markets, trends, and the multitude of regulations and laws surrounding business exchange. Not only that, there are many cultural variations that must be accounted for. How one does business in Japan differs from how it is done in the U.S. How products are created and sold in India is different from how they are created and sold in Canada. Knowing the complexities involved with these processes is of vital importance. For example, if you fly to Tokyo to negotiate a business deal with an executive at a high-level corporation in Japan, you should ask yourself certain questions. You will need to know what may or may not be considered offensive in Japan, even if it is not considered offensive in the U.S. Additionally, you'll want to know how a Japanese executive, or one from anywhere else for that matter, views money. Everything, including in the world of business, is a social construct. As with all social constructs, they differ from country to country, region to region, and certainly in accordance with socioeconomic status. So, as you prepare to delve into the world of international business management, be prepared to do your research. Even if you won't be traveling out of the country anytime soon to negotiate deals, there are still things to consider. For example, if you are manufacturing a product in the United States but want to sell it in France, you will need to know about import/export laws and all of the relevant regulations in both countries. 
COMMON APPLICATION AND ADMISSION QUESTIONS
Let's get into the requirements often associated with getting an online MBA. They are as follows:  
A letter of intent or statement of interest

Two to three years of relevant professional work experience

A bachelor's degree from an accredited U.S.-based college, or a degree from an international school that meets similar standards

A resume

Letters of recommendation

Exam results of either the Graduate Management Admission Test (GMAT) or Graduate Record Examination (GRE) 

If you are an international student from a country where English is not the primary language spoken, you will likely be asked to provide results from an established English proficiency test. The test result criteria vary by school. 
A letter of intent or statement of interest is your chance to show who you are and why you should be accepted into the program. Consider this scenario: Steve decides to apply to an MBA program with a focus in international business. The university is rather selective, requiring a statement of interest, in addition to other criteria. In his statement of interest, he states that he would like to be accepted into the program because his friends all go to school there, and he thinks it would be fun to learn about international business. Now, let's consider another applicant, Sarah, who applies to the same program. In Sarah's statement of interest, she notes that she has been working for a corporation that manufactures medical devices that assist those with a rare disorder, but the company is not expanding globally. She is in charge of learning about all of the rules and regulations associated with getting products placed with various vendors throughout the world, but feels that she could use some additional schooling to ensure that she does the absolute best possible job for the company. In light of these scenarios, who do you think the college will take a closer look at, despite whatever else Steve has included in his application? If you guessed Sarah, you'd be correct. 
The point is, when applying for admission to a prestigious school, it is vital to put your best foot forward. It's also important to make sure that you ask for letters of recommendation from the right people. The best letters of recommendation come from people in prestigious positions, such as college professors, or colleagues or bosses you've worked with in the world of business. These letters and the personal statement may be tempting to overlook, but it is vitally important that you provide the best possible information during the admissions process. 
WHAT ABOUT FINANCIAL AID & SCHOLARSHIPS?
In addition to admission requirements, you'll need to know how much everything is going to cost, and what financial aid options are available. Securing financial aid to attend the right online master's program in international business will enable you to focus, as you should, on getting the most out of your courses. The good news is that the steps to obtain financial aid for an online degree don't differ much from those used for financial aid to finance a traditional on-campus degree. To apply for financial aid, begin by filling out the Free Application for Federal Student Aid, otherwise known as FAFSA. 
If you are wondering whether you are eligible for federal student aid, the following criteria are applied, according to Federal Student Aid, an office of the U.S. Department of Education: 
Be a citizen or eligible noncitizen of the U.S. 

Be able to furnish a valid Social Security Number (if you're from the Republic of the Marshall Islands, Federated States of Micronesia, or the Republic of Palau, you are exempt from this requirement)

Be able to provide a high school diploma or a General Education Development (GED) certificate, or have completed homeschooling. If you enrolled in college prior to July 1, 2012, you may still be eligible

Be already enrolled in an eligible program as a regular student seeking a degree or certificate 

Maintain adequate academic progress

Not owe a refund on a federal student grant or be in default on a federal student loan

Register, or already be registered, with the Selective Service

Not have a conviction for the possession or sale of illegal drugs for an offense that occurred while you were receiving federal student aid
When considering your financial aid options, be sure to keep the following in mind. First, know that whether you are planning to enroll part- or full-time will affect how much you can obtain. If you are planning to attend part-time, you will likely receive less in financial aid, and vice versa. You may also want to consider work-study programs, where you can work part-time in exchange for payment toward some of your schooling expenses. As with anything, it is best not to procrastinate if you've decided you need financial aid, as there are deadlines to meet. Finally, check to see if you are eligible for a scholarship that might cover the expenses involved with earning your master's in international business. As you peruse the various colleges and the costs associated with each of them, it can be helpful to begin considering how much financial aid you will need and, if the money is borrowed, how long it will take to repay. If you already have financial aid, this does not disqualify you from obtaining additional funds to return to school and earn an MBA with a focus on international business. 
HOW MUCH CAN I MAKE WITH AN ONLINE MASTER'S DEGREE IN INTERNATIONAL BUSINESS?
As you review the various costs of international business master's programs, it can be tempting to take a step back and reconsider your decision; however, before you do so, keep in mind the varied career options the degree unlocks, and their associated salaries. Holding a degree in international business, and an MBA at that, is nothing to scoff at. The average annual salary is around $91,000. Take a look at some of your potential career prospects and their associated median annual salaries, according to Payscale.com: 
Project Manager – 82k

Business Development Manager – 90k

Marketing Manager – 82k

Marketing Director – 97k

Vice President, Marketing – 176k

Senior Financial Analyst – 79k

Director of Operations – 106k

Business Development Director – 139k

Operations Manager – 73k

Chief Financial Officer – 157k

Account Manager – 72k

Vice President, Sales – 161k

Regional Sales Manager – 91k

Vice President, Business Development – 139k

Financial Analyst – 63k

Executive Director – 111k

Senior Product Manager – 125k 

Information Technology Director – 143k

International Sales Manager – 79k
As the list above demonstrates, pursuing an MBA in international business can lead to a career that is both lucrative and rewarding, and doors previously closed will be opened to you. For example, if you stumble upon a project manager job that doesn't require international business knowledge, having this degree can still help you land the job. As mentioned before, this is a globally recognized, highly esteemed degree, so you will not be limited only to jobs that delve deep into the complexities of international business. On the contrary, you will have many more options. In fact, if you've never even considered the possibility of becoming a vice president, or even president, of a company, that line of thinking will need to be eliminated. Earning an MBA with a focus on international business can undoubtedly be a pathway to a prestigious corporate position. 
An MBA degree can also open the door to work in another country. For example, many of the world's business leaders are based in Hong Kong, but are from other parts of the world. An international business MBA can translate into rich cultural experiences in life and, of course, business. If you have always been interested in different cultures and business, then this field of study is perfect. 
Once you've made the decision to pursue an MBA in international business, the next step is to choose which school is right for you. There are wonderful schools throughout the world offering international business degrees, so sifting through them all can be a bit tedious. We've done the sifting for you and compiled a list of the top U.S.-based universities to consider. 
Check out our ranking of the 10 Best Online Master's Programs in International Business! 
Online MBA with a concentration in International Business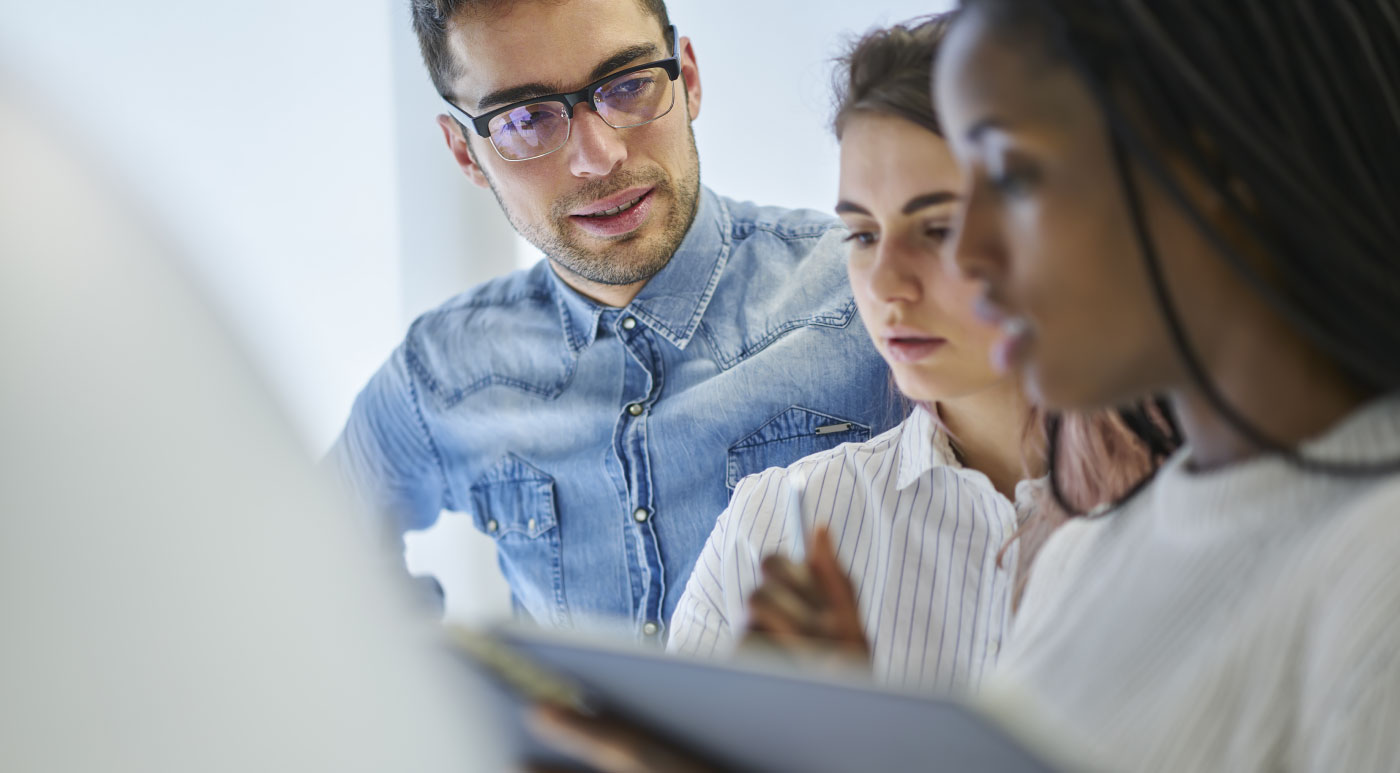 Program Cost: $17,297
Washington State University was founded in 1890 and has since become not just a research-oriented powerhouse, but also a school dedicated to strengthening the community and the world. If you have an altruistic spirit, this is definitely a school to consider. The school's focus on research is a very good thing. It's simply great when a college can provide optimal instruction while also rendering amazing results from diligently applied research. The research process itself is a form of learning. 
WSU's Carson College of Business is one of just a handful of business schools that make up the Association to Advance Collegiate Schools of Business International, which adds to the allure of pursuing an MBA with a concentration in international business. When studying international business, it makes sense that one's college or university provide a way to participate in study abroad programs. WSU has agreements with schools in Thailand, Switzerland, Spain, Korea, Italy, Greece, China, and Australia. The reason for providing this service is obvious: Students are immersed in a culture that is outside of their comfort zone, or different from what they may expect in social and business situations. Students who really want to immerse themselves in a new culture may also study at one of the college's international centers, in China and Switzerland. 
The WSU curriculum is wide-ranging, from finance, business law, accounting, and management and operations, to tourism, marketing, and foreign languages. The following are the core courses associated with the degree: 
Management and Operations – Managerial Leadership and Productivity

Management and Operations – Strategy Formulation and Organizational Design

Management Information – Information Systems Management

Accounting – Administrative Control

Finance – Financial Management

Marketing – Marketing Management

Business Administration – Business Analytics

Business Administration – Master's Special Problems, Directed Study, and/or Examination

Business Administration – Capstone A and B
Three elective courses are included in the program and are announced at least one term prior to delivery. With regard to core business competencies, if you already hold a bachelor's degree in business, or took the equivalent courses while maintaining an above-average GPA. If you do not have a bachelor's degree in business, the school offers online MBA foundation courses, such as: 
Foundations in Operations Management

Foundations of Business Law

Introduction to Financial and Managerial Accounting

Foundations in Marketing

Managerial Economics

Foundations in Finance

Data Analysis for Managers
WSU prides itself on having leading educators in the field who provide real-world projects that equip future managers, leaders, entrepreneurs, and innovators for long-term success. It is vital that colleges and their faculty provide such projects, to prepare students for the day-to-day operations and obstacles they will someday manage and overcome.
#2. KETTERING UNIVERSITY
Master of Business Administration with Global Leadership Certificate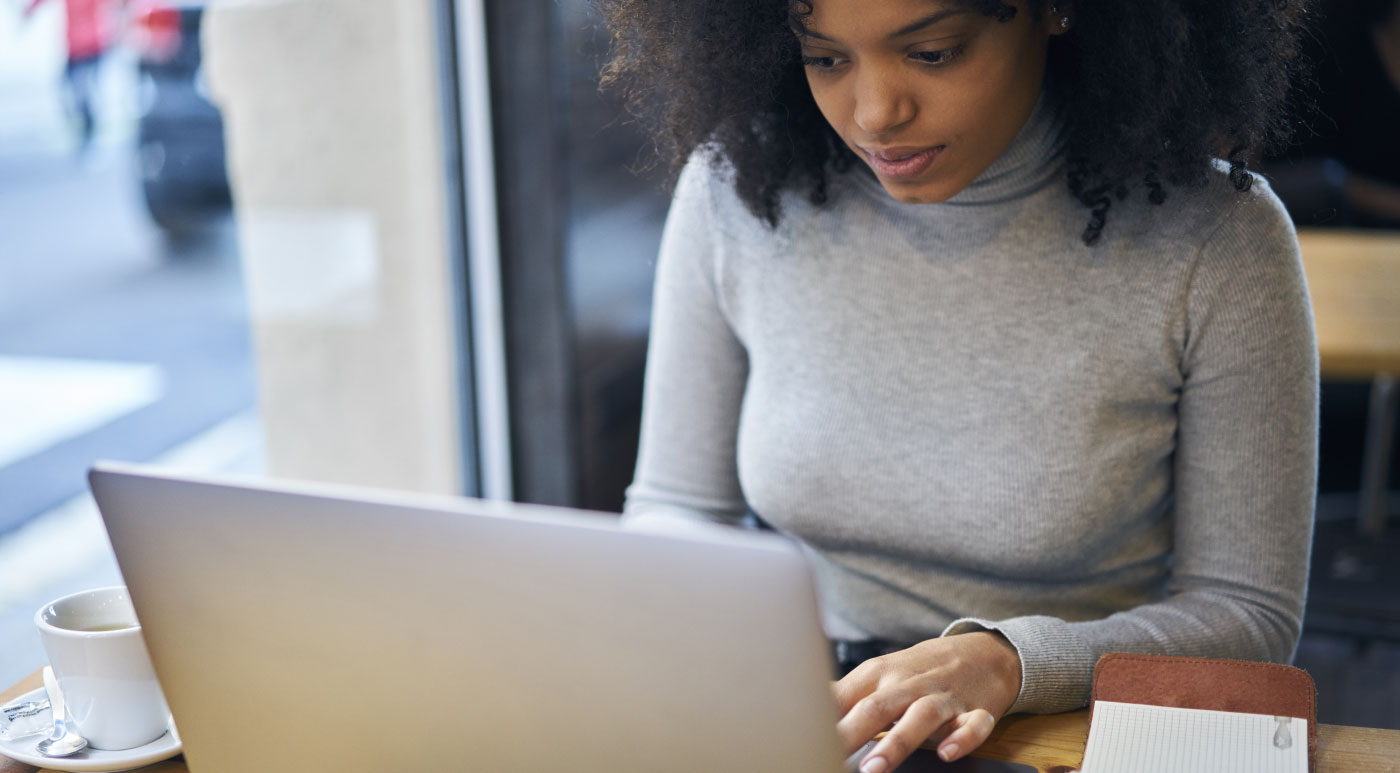 Program Cost: $39,036 
According to Kettering's website, the school's values are as follows: 
Respect

for teamwork, honesty, encouragement, diversity, and partnerships with students

Integrity

, including accountability, transparency, and ethics

Creativity

, for fostering flexibility and innovation

Collaboration

across disciplines and with all partners

Excellence

in all we do
Kettering University prides itself on its graduate placements. Many of those who graduate from the school move on to become C-level executives with major companies. Why is this? On top of having a top-notch faculty to ensure delivery of the best education possible, the school makes sure students have access to course materials 24/7, and that they are able to complete the courses around their work schedules. 
Kettering offers a strong program in international business backed with a unique title, "global leadership certificate," as opposed to the more standard "specialization in international business." 
If you're a bit hesitant about enrolling in an online master's program, Kettering University has you covered. Students are fully supported by a Kettering University Professional Advisor through every step of the enrollment process. Once accepted into the program, courses begin. Many students earn their MBA in as few as 18 months, before going on to careers in health care, retail, marketing, finance, accounting, or even starting their own businesses as entrepreneurs. 
Kettering has no GRE or GMAT requirement. For many prospective students, this is welcome news. Don't worry though, Kettering is ranked as one of the top no-GMAT online MBA programs, according to College Consensus. Students can also choose to take just one course at a time, if they prefer. So, just how many course credits are required overall? Earning an MBA with the global leadership certificate, requires the following:
40 credits

7 required core courses

3 courses to obtain the global leadership certificate
The global leadership certificate is a three-course option aimed at students who are ready to compete and participate in the global economy. The certificate curriculum is as follows:
BUSN 689 – Organizational Behavior
As the name suggests, students examine a variety of organizational behavior theories at the individual and group levels. It is not all theory, as the class also includes examining case studies, using videos and survey instruments, and participating in team and individual assignments. 
MGMT 649 – Ethics and Leadership
Leaders in the workplace have certain ethical obligations, and this course provides a way for students to understand the intricacies involved in modern-day leadership and ethics, especially as they relate to the modern global marketplace. Students learn to apply their knowledge of leadership to contemporary situations through lectures and case studies. 
MGMT 679 – Leadership
This class presents an assortment of leadership theories and applies them to case studies. 
In summary, Kettering University offers an excellent master's program in international business. 
Master of Business Administration in International Business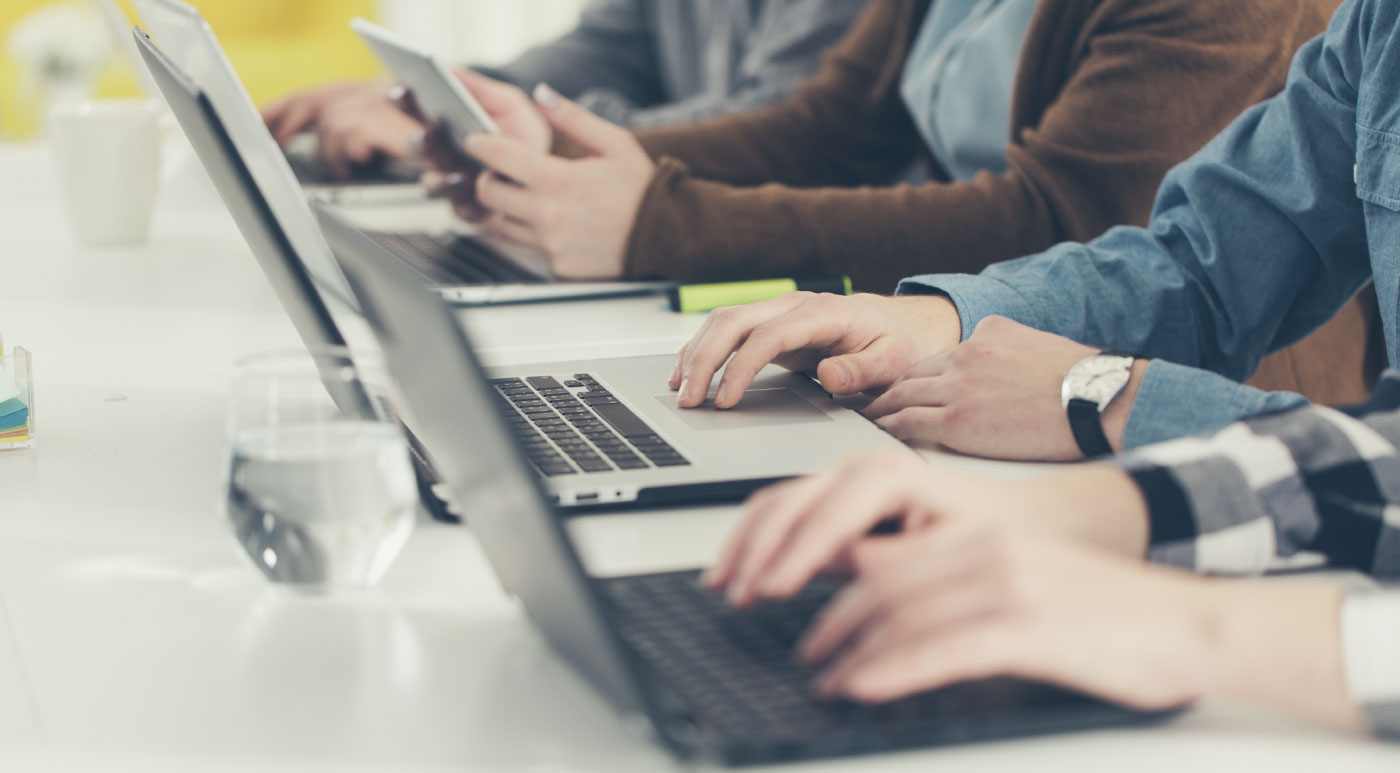 Program Cost: $36,725
The University of Scranton is a Jesuit university founded in 1888. Scranton is in Pennsylvania's northeastern Pocono region; the university sits on a campus of 58 acres. The University of Scranton has been ranked No. 6 by US News & World Report. This private school uses a standard semester academic calendar and prides itself on providing a personal touch to education, valuing the unique qualities of every student. According to US News & World Report, the university has been ranked among the top ten best universities from which to obtain a master's degree for 24 years in a row. It is one of 27 Jesuit colleges and universities in the United States and is accredited by the Association to Advance Collegiate Schools of Business, making it yet another university of prestige. 
The University of Scranton understands that business is more global and complex than ever. Organizations throughout the world are entering and participating in the global market, so leaders who are prepared to take on financial, political, and logistical operations are incredibly important and direly needed. With a specialization in international business, the University of Scranton's program provides key strategies and tools to help students excel in the global marketplace. Scranton fosters leadership skills that make it possible to compete effectively in the international market. The instructors guide students to cultivate both macro- and micro-economic views of business functions, learn the fundamentals of supply chain management in other countries and across borders, and understand the impact that cultural differences can have on an organization and its global operations. 
Scranton's admission requirements are fairly standard. Prospective students must submit an application, a letter of reference, a statement of interest, resume, and official transcripts from colleges they have attended in the past. 
International applicants are also welcome to apply. In addition to the above, international students must show proof of English proficiency, by submitting TOEFL, STEP, or IELTS scores, along with a course-by-course evaluation of all foreign transcripts from either World Education Services or Educational Credential Evaluators. 
Once accepted, students can expect to work with a robust collection of faculty members. Scranton's faculty are ready to assist students, offering support along the way. The standard MBA program includes seven core courses and three advanced electives, accounting for 36 credit hours. 
Master of Business Administration with a concentration in International Business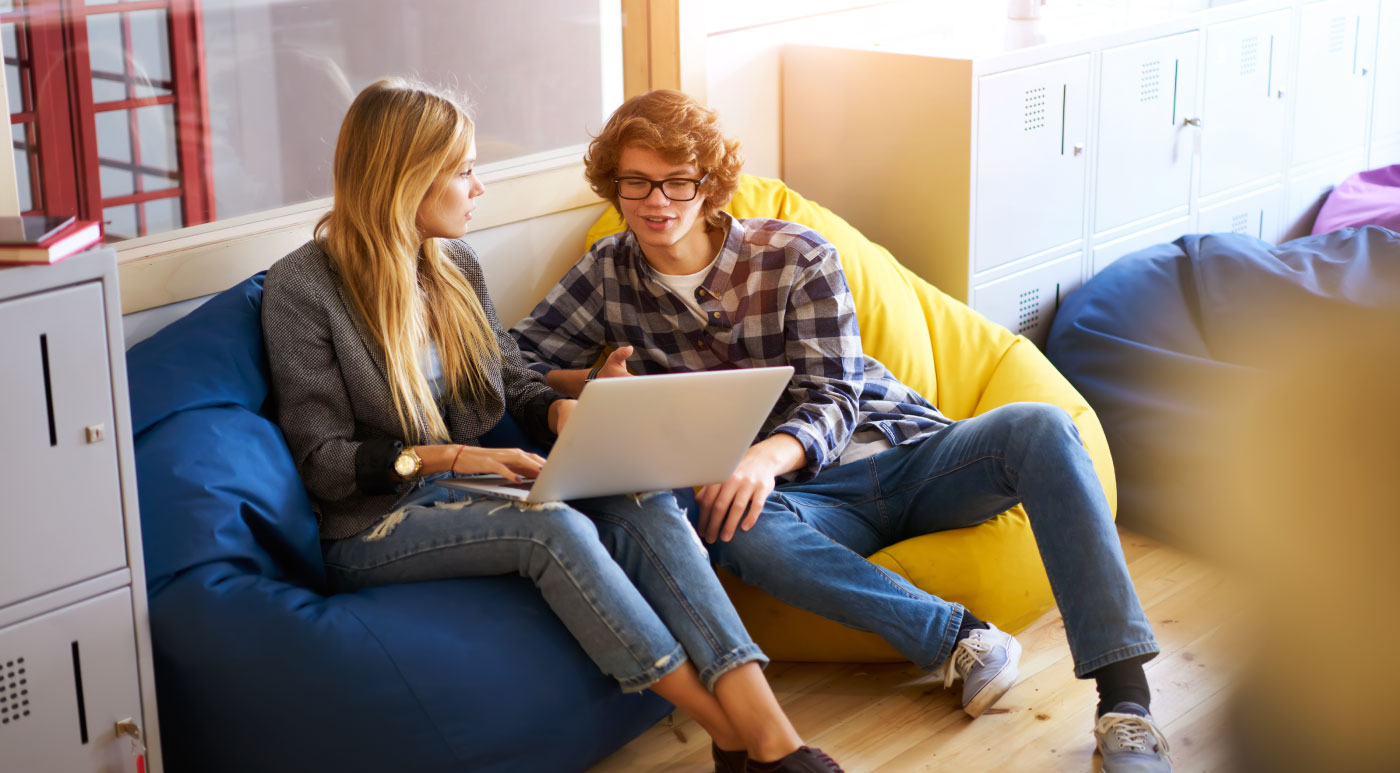 Program Cost: $15,374
The University of North Dakota was founded in 1883 and is a public school in a city setting. The city, Grand Forks, is located in far eastern North Dakota and is home to roughly 55,000 people. The campus sits on 521 acres. The school itself was founded six years before North Dakota became a state. 
UND's MBA program with an international business concentration gives students the opportunity to learn not just about global business practices, but also to study abroad at the BI Norwegian Business School. UND's MBA program is accredited by the Association to Advance Collegiate Schools of Business. Students may begin their studies in the fall, spring, or summer sessions, with application deadlines as follows: For the fall, the priority deadline is May 15, and the standard deadline is August 1. For the spring, the priority deadline is October 15, and the standard deadline is December 1. For the summer, the priority deadline is March 15, with a standard deadline of May 1. It is best to submit an application as early as possible, to maximize your chances of being admitted for your preferred semester. UND's graduates often go on to management positions with well established organizations. 
Several documents must be submitted with each prospective student's application. These include an application essay, test results from either the GRE or GMAT, three letters of recommendation, and the application itself. For those applying from outside the U.S., a TOEFL score of at least 79 is required. Some things the university considers when you apply are as follows:
The undergraduate institution attended

Undergraduate GPA

Recommendations

Standardized test scores

Application essay

Applicant interest level
UND is a solid choice, should you choose to pursue an online MBA with a specialization in international business. 
Master of Business Administration with a concentration in International Business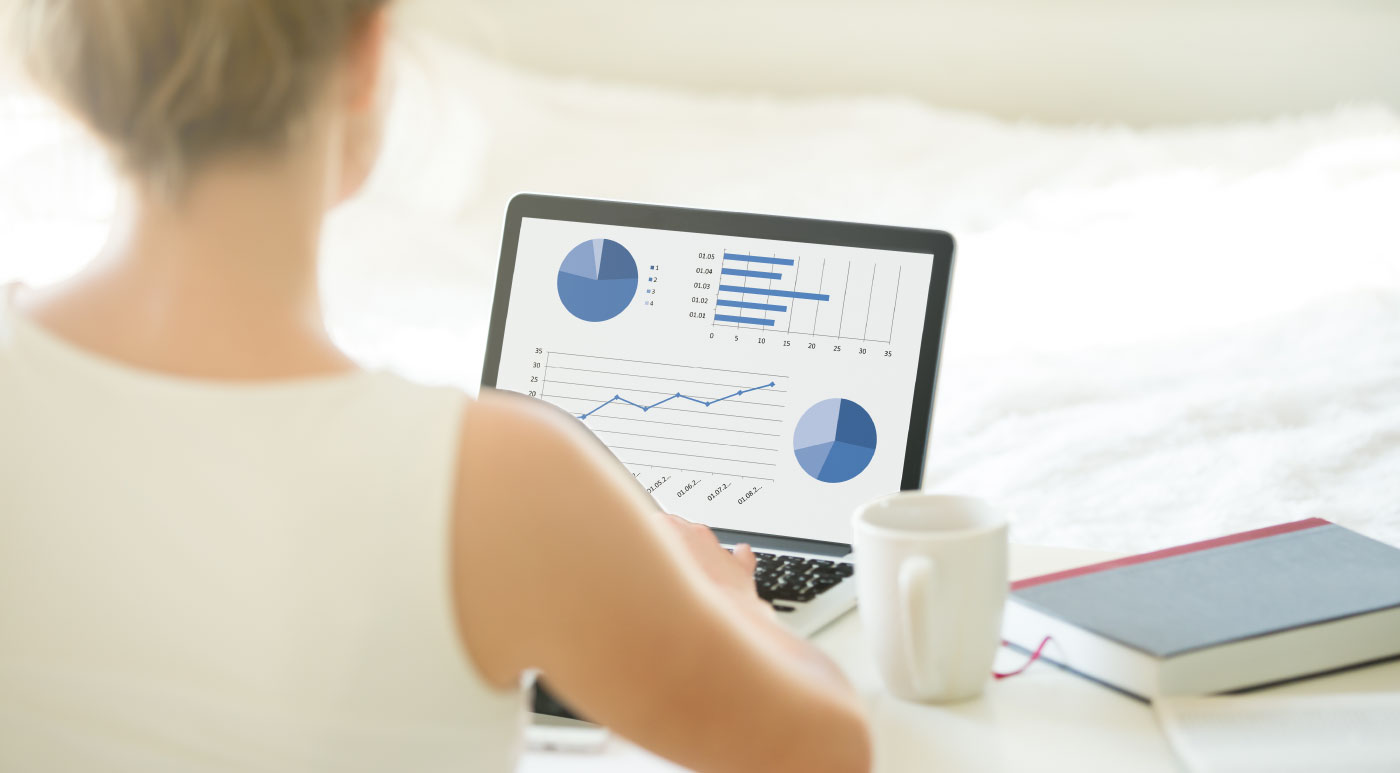 Program Cost: $26,782
Located in Bethlehem, Pennsylvania, Lehigh University is just 50 miles north of Philadelphia and 75 miles west of New York City. Lehigh University is a member of the NCAA and competes in Division I sports. The campus is situated on the slope of South Mountain, with fully half of the land preserved as open space. Lehigh, a private school, was founded in 1865. Today, it is a well-respected research university, and its faculty works closely with students to ensure that theory is transmuted into practice. This can't be stressed enough. When a university is dedicated to teaching its students about real-world scenarios and how to deal with them, the lessons learned are simply invaluable. 
The following courses are required of all students pursuing an online master's degree with a specialization in international business. 
GBUS 473 International Financial Management – When working in multinational finance, there are special considerations and complexities involved. In this course, students learn about the international market and the associated constraints and differences between markets, as well as managerial issues that come into play. 
GBUS 475 Global Marketing Strategies – Through case studies, lectures, and assorted hands-on learning exercises, students learn about marketing operations that are implemented on a global scale. 
In addition to the above, students choose one of the following electives:
GBUS 492 Global Business European Perspective
GBUS 492 International Immersion Programs 
Lehigh offers a FLEX MBA program, with admissions and start dates operating on a rolling basis throughout the year. The following are required for admission: the college application, $75 application fee, a written essay, current resume, GMAT or GRE test scores, official transcripts from all universities previously attended, two letters of recommendation, and, if an international student, English proficiency exam scores. Note that there are waivers to the GMAT/GRE policy, as follows: 
Applicants who hold a doctorate, juris doctorate, or medical doctorate degree are automatically exempt. 

Applicants with 10 years of full-time professional experience or a master's degree combined with six years of full-time professional experience are exempt. 
Lehigh is dedicated to accepting students from a variety of backgrounds and does not discriminate. 
Master of Business Administration with a specialization in International Business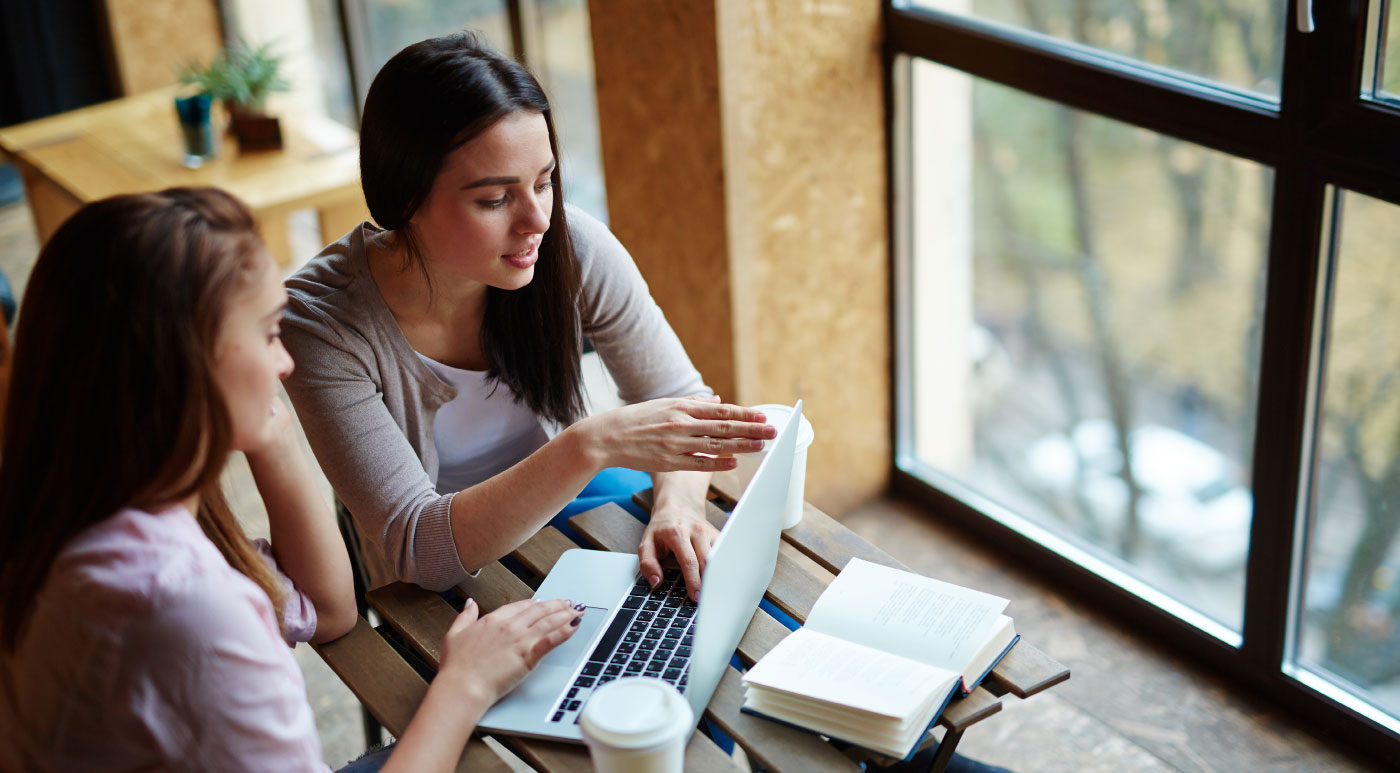 Program Cost: $17,315
The University of Nebraska – Lincoln was founded in 1869 and is located in the heart of Lincoln, NE. The university is well known for its strong support of sports organizations, especially the Nebraska Cornhuskers football team. Colloquially, fans refer to "Huskers'" football (or volleyball, baseball, etc.). While sports is a well-known component of university life, the school is also one of the fastest-growing research centers in the nation, according to US News & World Report. 
As with other universities, when pursuing an MBA in international business, students are engaged in learning about cultural variations and management expectations as they relate to global business practices. The method by which the program is run is based on four aspects: coursework, global immersion, language studies, and an internship or practicum. The second aspect, global immersion, is key in this area. When learning about how to manage the complexities of international business, traveling abroad is a great way to "get your feet wet" and learn all about another culture, especially concerning how business is conducted. 
Another item to be keenly aware of is language. Knowing that the university is keen to teach students about language, especially as it relates to international business, is incredibly important. 
UNL degree-seekers earn 12 credit hours from international business courses and 15 hours from business courses selected from one of six areas of study. The core courses of the MBA program include introduction to business strategy, financial accounting, managerial finance, applied organizational behavior, supply chain management, human resource management, business analytics, strategic management, and business policy. 
In a nutshell, an MBA from UNL requires 48 credit hours, earned in 8-week courses. There are 5 specializations in international business, and all courses are delivered fully online. UNL is AACSB-accredited and ranked in the top 30 by US News & World Report for Best Online MBA Programs. 
Master of Business Administration in International Business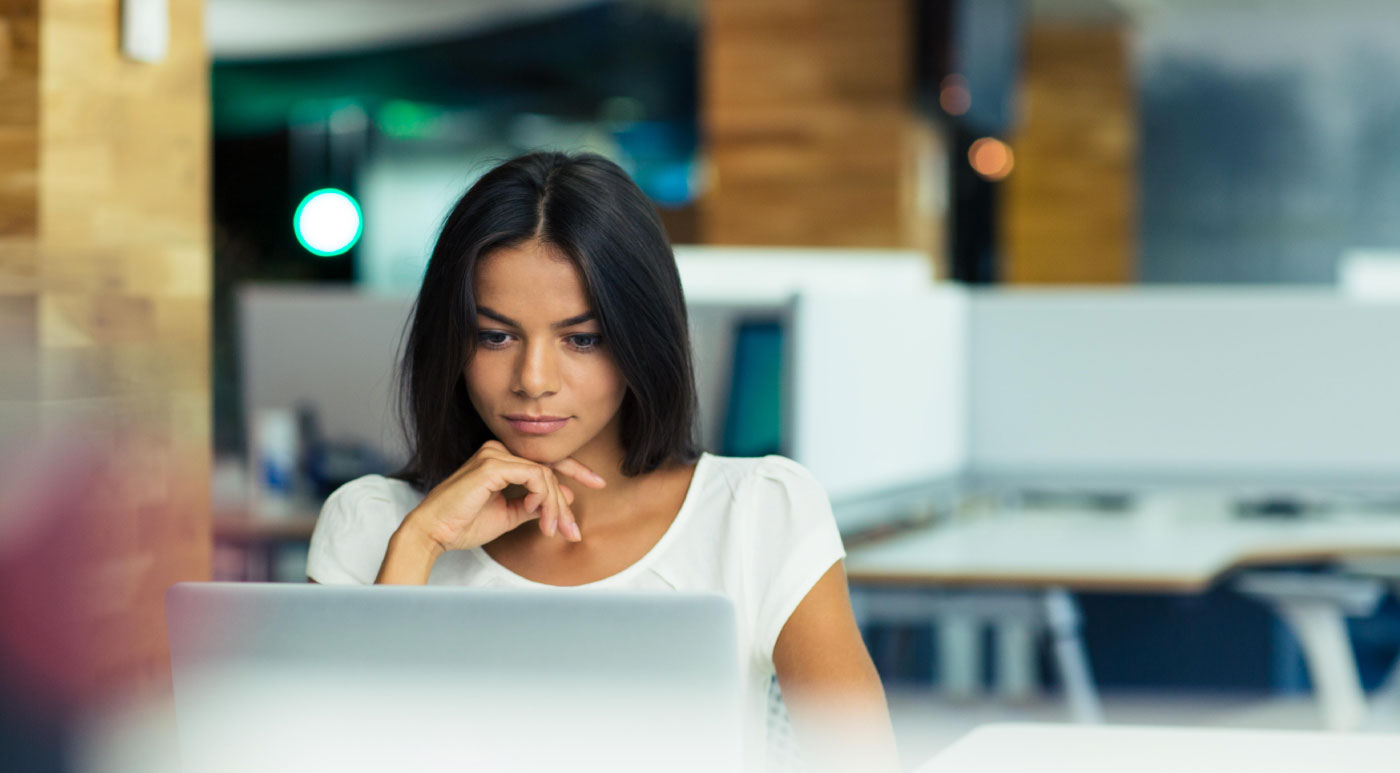 Program Cost: $34,139
The Florida Institute of Technology is a private school founded in 1958. Colloquially, the college is known as Florida Tech. It began as a training ground for professionals working in the space industry at what is now the Kennedy Space Center. The school is located on the Atlantic coast, with ready access to surfing, kayaking, fishing, and other outdoor water pursuits. 
Florida Tech is on the cutting edge of understanding the tech revolution. It provides students with instruction on navigating the waters of crowdfunding, growth hacking, startups, and social media. These topics have changed the global landscape, and especially how business is done. Understanding the ramifications of social media in the modern world can be invaluable, especially, for example, when working for a company based in a country where access to social media outlets differs from the U.S. context. Knowing these intricacies is vital for international business relations, especially if you are working with a startup. Crowdfunding is another interesting area to explore as it relates to international business.  
Florida Tech applicants should keep the following in mind:
No GRE or GMAT is required

Non-U.S. citizens residing in the United States must provide a copy of their visa or permanent resident card. Note that the school does not provide students with assistance in obtaining visas. 

There is no application fee 

Transcripts from all previously attended colleges must be submitted
The online MBA with a specialization in international business includes several core courses: 
Essentials of Business Development 1

Essentials of Business Development 2

Managerial Economics

Managerial Accounting

Financial Management

Organizational Behavior

Marketing Management

Strategic Management
Touching briefly on the first, Essentials of Business Development 1, the course equips students with the tools they will need to run a successful business. Borrowing concepts and methods from accounting, economics, and marketing, they learn how to create business plans for products or services. This illustrates how the curriculum is aimed at the practical application of things learned during the courses. 
All Florida Tech classes are eight weeks long, and students complete 12 courses to earn the degree. Most students complete their coursework in approximately two years. 
Master of Business Administration with a concentration in International Business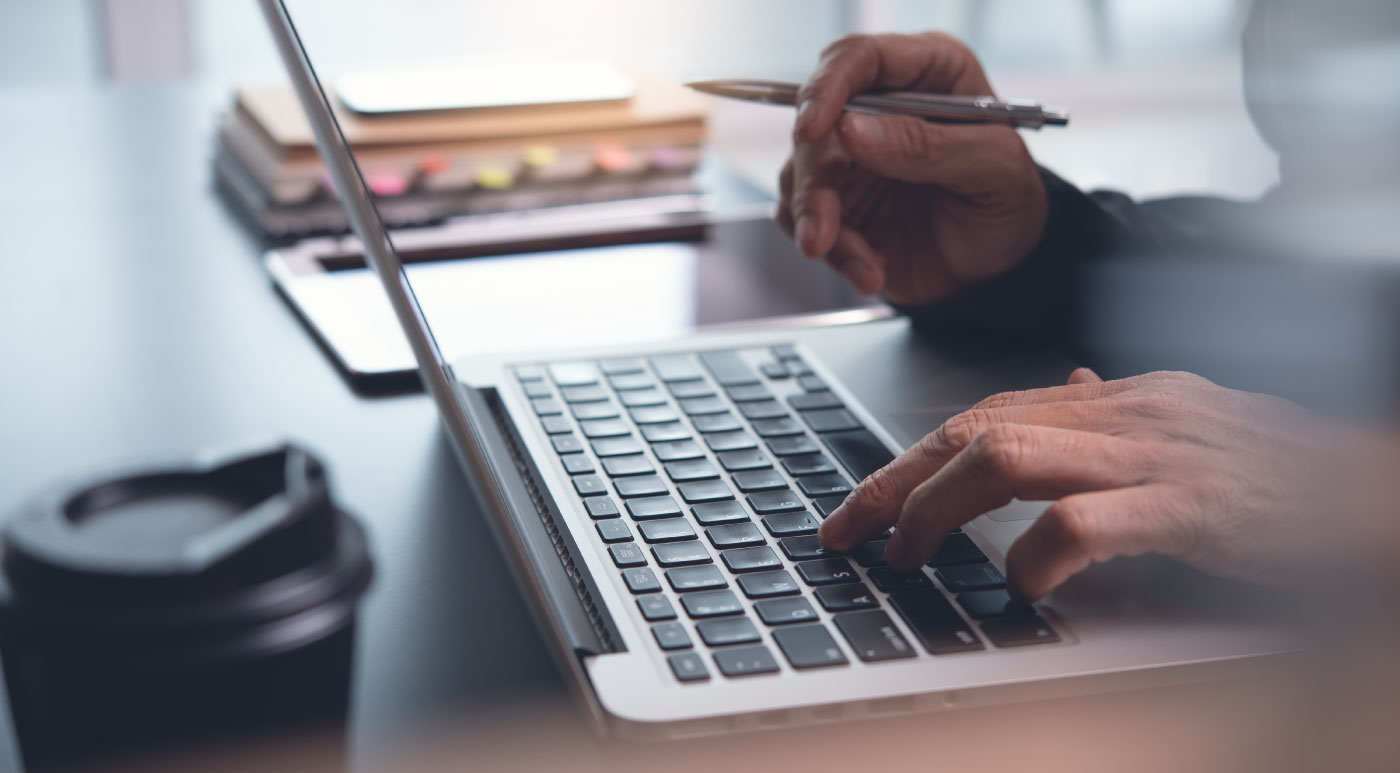 Program Cost: $15,829
The University of Illinois at Urbana-Champaign was founded in 1867 and is ranked No. 46 according to U.S. News & World Report. The school is located just a few hours from Chicago and is situated in the twin cities of Urbana and Champaign. It boasts more than 1,900 faculty members, who instruct over 46,000 undergraduate, graduate, and professional students. 
UIUC's online MBA is based on a curriculum created to mirror how students will use their knowledge in the business world. Courses are offered through the Gies College of Business. 
Some of the courses UIUC international business students can expect to take include: 
Leadership and Teams

Microeconomics for Business

Marketing Management

Financial Accounting

Digital Media and Marketing

Global Strategy

Entrepreneurship: From Startup to Growth

Applying Analytics Across Business Functions

Marketing in an Analog World

Managing Organizations

Statistics Management Decision Making

Process Management

Investment Finance I & II

Specialization Capstone: Entrepreneurship & Strategic Innovation

Capstone
The requirements for enrollment in the online MBA (iMBA) program are as follows: 
Be a working professional who demonstrates a commitment to excellence in your career

Be able to articulate how the completion of an iMBA will help you meet your future career goals

Hold a bachelor's degree from an accredited U.S. school, or the equivalent if the degree was earned outside the U.S.

Average GPA of 3.0, or the equivalent for international applicants

Have three or more years of valuable operational or managerial experience

Submit GMAT or GRE scores (these are not strictly required, but are highly recommended) 

International applicants must furnish an official TOEFL or IELTS score to the iMBA. In some circumstances, applicants may be exempt from taking the English proficiency exam. Please refer to the relevant

Gies College of Business

page for additional information. 
Master of Business Administration in International Business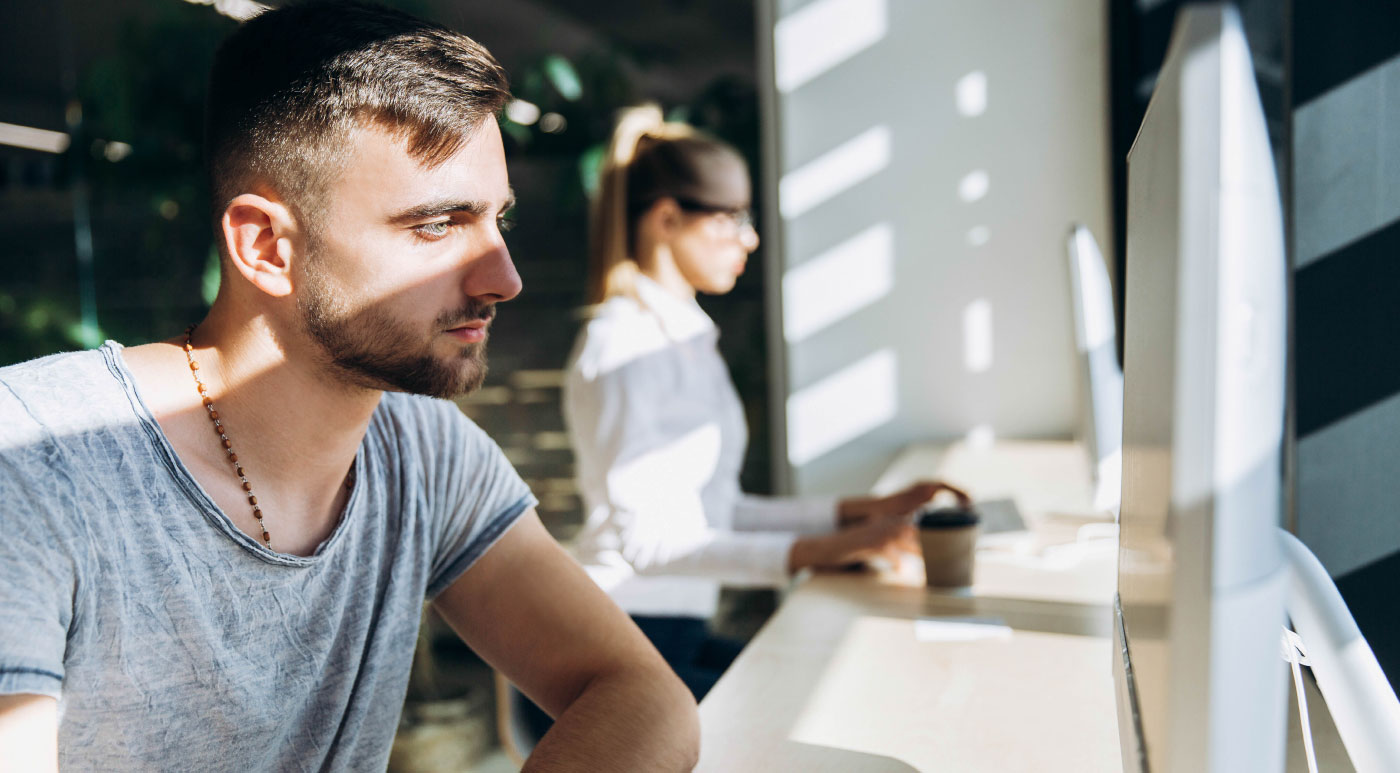 Program Cost: $9,486
Florida Atlantic University is a relatively young school, established in 1961. FAU's school motto is "Where Tomorrow Begins." Located in Boca Raton, FL, the university also operates satellite campuses around the state, in Dania Beach, Fort Lauderdale, Jupiter, and Fort Pierce. 
The Florida Atlantic College of Business is the largest department at FAU, with more than 1800 students. Like other schools, FAU's online MBA program takes into account that many, if not most, of the students, are working professionals whose careers are already revolving around a global infrastructure. 
The school offers a flexible MBA in international business. The 12 credits associated with the program's electives are applied to the student's area of concentration, international business. FAU is AACSB-accredited. The program's online aspect allows students to access materials at any time, and from anywhere, so work can be done on a schedule that suits the student. 
Features of the online MBA program are as follows: 
AACSB-accredited

World-class faculty 

Complete the online MBA in 23 months without work interruption

Programs start May, August, and January

Team-based cohort format

40-46 credit curriculum

VIP concierge service and support
When working in the world of business, and especially international business, it is rarely a "one-man show." FAU's use of team-based cohorts addresses this, allowing students to work together to find solutions to problems presented in simulated scenarios. 
FAU allows students up to 23 months to complete their degrees. The following are the requirements for admission: 
Bachelor's degree from a regionally accredited institution of higher education in the United States, or international equivalent

Grade point average of 3.0 or higher

GMAT or GRE exam score

TOEFL or IELTS results, if from a non-English-speaking country 
#10. UNIVERSITY OF COLORADO COLORADO SPRINGS
Master of Business Administration with a concentration in International Business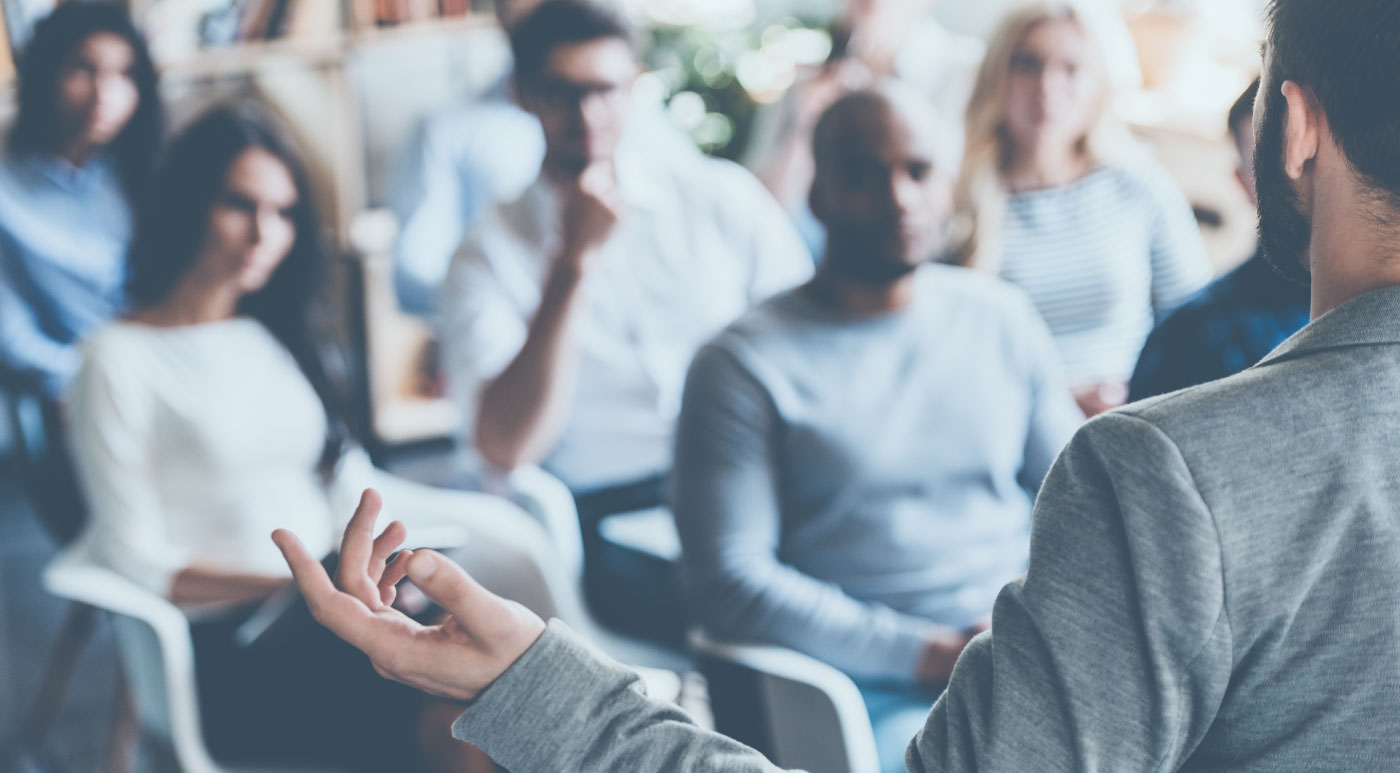 Program Cost: $15,645
In the heart of Colorado, south of Denver and home to Pikes Peak and the Garden of the Gods, you will find the University of Colorado Colorado Springs, founded in 1965. UCCS is accredited by the AACSB and has an undergraduate enrollment of 10,618 and an overall enrollment of more than 12,000 students. The campus sits on 550 acres. UCCS offers 45 baccalaureates, 23 master's, and five doctoral programs. UCCS ranks No. 48 among Regional Universities West, according to US News & World Report. 
The online MBA program was launched in 1996 and was one of the first to be accredited by the AACSB. The school prides itself on providing the same level of instruction online as that provided on campus. Students are not required to have any prior business experience, or to be working in the field. 
Those who decide to apply to UCCS must complete the following steps: 
Write a goal statement for the program

Provide an updated resume

Complete and submit the UCCS Online Application

Submit letters of recommendation (these are optional, but recommended)

Pay the application fee

Prepare for, register, and take the GMAT or GRE and provide exam results

Furnish transcripts from all prior colleges or universities attended

Meet the application deadline
The MBA consists of 36 credit hours of graduate-level core and elective business courses. Some applicants may also be required to take up to three foundation courses, especially if coming from another field of study. The foundation courses are: 
ACCT 5500 Introduction to Accounting
BUAD 5500 Fundamentals of Economics
QUAN 5500 Fundamentals of Business Statistics
UCCS is a strong supporter of the U.S. military and is ranked No. 26 among the Best Colleges for Veterans, according to US News & World Report. 
OTHER NOTABLE PROGRAMS
#11. George Washington University
Location: Washington, D.C. 
Degree: Master in Science in International Business
Net Price:$39,600
#12. University of Texas at Dallas
Location: Dallas, TX
Degree: Master of Business Administration with a concentration in International Business
Net Price: $9,989
#13. Temple University
Location: Philadelphia, PA
Degree: Master of Business Administration with a concentration in International Business
Net Price: $23,192
#14. Northeastern University
Location: Boston, MA
Degree: Master in Science in International Business
Net Price: $34,245
#15. Oklahoma Christian University
Location: Oklahoma City, OK
Degree: Master of Business Administration with a concentration in International Business
Net Price: $20,131
#16. Saint Joseph's University
Location: Philadelphia, PA
Degree: Master of Business Administration with a concentration in International Business
Net Price: $35,344
#17. Benedictine University
Location: Lisle, IL
Degree: Master of Business Administration with a concentration in International Business
Net Price: $25,508
#18. Webster University
Location: St. Louis, MO
Degree: Master of Business Administration with a concentration in International Business
Net Price: $22,727
#19. University of Michigan-Dearborn
Location: Dearborn, MI
Degree: Master of Business Administration with a concentration in International Business
Net Price: $10,533
#20. Nova Southeastern University
Location: Fort Lauderdale, FL
Degree: Master of Business Administration with a concentration in International Business
Net Price: $25,867