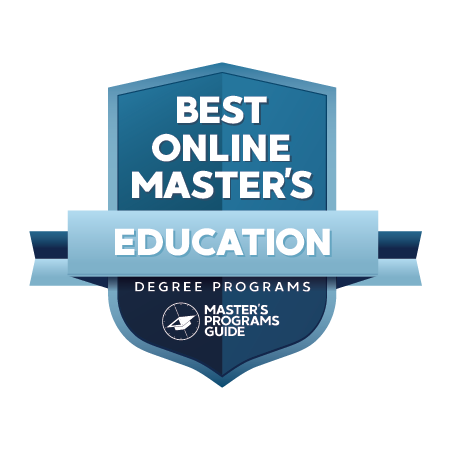 Teaching isn't just about standing up at the front of a classroom and lecturing all day. It's actually quite the contrary – teaching is about making a difference in the lives of one's students, educating them on how to be productive members of society, and making a lasting impact in the process. Unfortunately, it takes more than classroom time and a bachelor's degree to gain the experience and prerequisite knowledge needed to be an effective educator. In most cases, teachers need a master's degree in education too. 
MA in Teaching (MAT)

The Master of Arts in Teaching (MAT) develops successful K-12 teachers through a combination of foundational educational knowledge and practical experience. The MAT program is accredited by California Commissions on Teacher Credentialing (CTC).

Visit Site
Sponsored
There is no greater feeling of satisfaction than the one that comes from making a difference in students' lives. When you earn a master's in education, you will learn, through research and coursework, the best ways to make that difference, whether it's by honing your instructional abilities or trying out new social-emotional learning techniques. 
In many cases, earning a master's degree in education will also prepare you to develop and command authority in the field. If you're interested in developing your teaching skills in a specific area of interest, such as reading instruction, for example, a master's degree will allow you to create a niche by integrating the experience you already have from your undergraduate degree with new knowledge. Many master's degrees in education offer unique specializations or teach students how to work with a specific age group, too.
Jobs in teaching are expected to grow quickly in the next decade. While employment growth will vary depending on local budgets and teachers' area of expertise, on average, about 38,200 new jobs are expected to be created by 2028. If you're experienced in an area of need, like math, special education, or English as a second language, you'll have even more luck finding a job – preschool special education teachers, for example, are expected to see job growth of about 8%.
Earning an advanced degree in education will help you demonstrate your level of commitment to the discipline. A bachelor's degree doesn't provide students with the same level of knowledge of theory integration and teaching practices that a graduate degree does. Graduate work won't just prepare you for a career in the classroom, either. Graduates of master's programs in education are often equipped to pursue careers as principals, department heads, assistant principals, or teacher leaders. In some cases, a master's in education is also a great stepping stone to becoming a school superintendent. 
Graduates don't have to work in a school setting, either, once equipped with one of these degrees. Lots of people go on to pursue roles in curriculum writing, school policy writing, and test composition, too. The reason why master's programs in education offer so many potential job opportunities is because they are incredibly diverse, providing students with the knowledge of teaching and learning that they need to make a difference, not only inside the classroom but outside of it, too.
All teachers should spend the time and money needed to invest in their own professional development. Whether a student pursues a Master of Science in Education, a Master of Education, or even a Master of Arts in Teaching, these degrees can provide them with the enhanced skills they need to engage with students at a higher level and to add a new dimension to their teaching. Master's degrees equip students with subject-matter expertise and critical instruction skills.
COMMON APPLICATION AND ADMISSION QUESTIONS
When it comes to earning a master's degree in education, there are many pathways one can take. Often, the difference between earning a certificate and a master's degree is only about 15 credits, yet some master's degree programs take an additional year to complete. Make sure to research the licensing requirements of your specific state and municipality of residence, as these can impact the type and duration of the degree you receive. 
Before being admitted to a master's program in education, students need to earn a bachelor's degree from an accredited institution. They must also select a specialty. A graduate degree can take the form of a Master of Education or a Master's in Teaching. A Master's in Teaching (also referred to as a MAT or MIT degree) is designed for teaching at the elementary or secondary level and is generally specified in a certain subject. A Master of Education degree can also fall into this category, but more often is in a non-classroom teaching specialty, like curriculum and instruction, educational leadership, or special education.
Most master's in education degrees take about two or three years to complete. They may include capstone projects, too, which can extend the duration of the program. The time frame can vary depending on the program selected. For instance, for students already enrolled in a bachelor's program, or who haven't yet started their undergraduate education, it may be worth the time to consider a 4+1 program, which makes it possible to graduate with both bachelor's and master's degrees in just five years. Students also need to consider the certification requirements of their state and to decide whether they want to become a National Board Certified teacher. Rather than being state-specific like standard teaching certificates, this certification follows teachers wherever they choose to live in the country and can lead to an enhanced salary and more opportunities for leadership positions.
Graduate program admissions requirements vary, depending on the university to which you apply. While some schools use the Common Application, while others have separate, university-specific applications. Applicants will be expected to submit sealed transcripts from all schools they have attended. GPA requirements also vary depending on the institution, but generally, those below 3.0 will either not be accepted or will need to be validated by other supporting documents, such as letters of recommendation or scholarly writing samples. 
Letters of recommendation are often required from other professionals or instructors who know the applicant well. Personal letters of recommendation are occasionally required, too. Students must also submit a professional resume or CV and write a statement of purpose. Departments might also ask applicants to pass state-required tests and assessments, or the GRE. International students should be prepared to submit TOEFL scores, to demonstrate their proficiency in the English language. Finally, some schools require an admissions interview.
Hold on tight, because the requirements don't end with admission to a program. Once enrolled, students face some pretty rigorous coursework. They take upper-division courses and complete educational research projects, term papers, and comprehensive examinations. Often, a final project is required, in the form of the aforementioned capstone or as a written examination, as is a research project, internship, or master's thesis. Teaching practicums are often required as well. 
WHAT ABOUT FINANCIAL AID & SCHOLARSHIPS?
A master's degree in education offers the potential for a higher payout – but it can be expensive, too! Luckily, it's rare for a student to have to foot the full bill for graduate school attendance. According to Sallie Mae and Ipsos, about 40% of all graduate students take advantage of some sort of "free money."
What is this so-called "free money," you may ask? It's anything that you don't have to repay – in other words, anything that is not a loan. Things like scholarships, grants, and graduate fellowships fall into this category. 
Graduate school scholarships are available from several sources. You may be able to get a scholarship from the company you work for, or employer assistance to attend school in a myriad of other forms of sponsorship, too. You could also apply for scholarships from your university, or from an organization that supports a demographic to which you belong. In many cases, there are outside scholarships awarded by organizations unrelated to a specific university. These may offer substantial financial assistance to pay for things like books, tuition, and other fees.
Grants are like scholarships, in that they do not have to be repaid, though there are some grants that require repayment if a recipient withdraws from school before graduating, so be sure to read the stipulations of any grant award very carefully. While the federal and state governments do not offer much in the way of scholarships, they do offer quite a few need-based or profession-based grants. One example of a profession-based grant is the TEACH program. It provides several thousand dollars' worth of funding to undergraduate and graduate students enrolled in approved teacher education programs. These awards do not have to be repaid, so long as the recipient performs the public service of teaching in an approved school for several years after graduation. If a recipient does not fulfill this obligation, the grant is converted into a loan.
Another option for financing a master's in education is pursuing a fellowship. These short-term opportunities make it possible for graduate students to study and conduct research in a specific field. Sometimes, fellowships include internships or service commitments and can cover tuition, living expenses, or offer other stipends. Often, recipients must demonstrate a high level of academic proficiency. A similar program to a fellowship is an assistantship. These usually include some form of work-study component, like a teaching position. 
Unfortunately, financial aid for graduate students is not as abundant as it is for undergraduates, but it's still out there. Students simply need to put in the time to search for it. Awards can be need- or merit-based, but students often need to apply specifically for the aid. A student should never assume that acceptance to a university's program means they have automatically been considered for any financial aid opportunities. Do your research, and apply, apply, apply.
HOW MUCH CAN I MAKE WITH A MASTER'S PROGRAM IN EDUCATION ONLINE? 
Earning a master's degree in education will equip you with the potential to earn more money over the course of your career. We'll get to that in a minute, but something that is also important to not overlook is how earning a degree in education can provide you with lots of non-monetary rewards, too. Not only will one of these degrees provide you with the confidence in your own teaching that is necessary to become an effective teacher, it will also bring you a deeper level of respect in your school and the local community. 
Every school district needs more teachers, and every district especially needs teachers with advanced degrees. They need people to advocate for their students and to implement research-based teaching strategies to improve the lives of their students. Schools want master's degree-holding teachers to move into leadership positions and to help defend for or against changes that are necessary  – or perhaps destructive – to students' lives. You'll likely see a major intrinsic payout from earning a master's degree in education, even before you see that nice bump in your paycheck.
On that topic, though, a master's degree in education can certainly increase one's earning potential. Generally, a teacher with a master's degree will enjoy somewhere between a 5 and 14% pay increase. This depends on the state and school district, of course, but reflects the higher value of a teacher with more education. Schools want teachers with master's degrees to stay in the district, so earning one of these diplomas can increase your earnings over time. 
Holding a master's degree can increase longevity in the profession, too. Some states, like New York, mandate that all teachers be educated to the graduate level. That may only mean a certain number of credits attempted at the graduate level, or it could be the awarding of a full master's degree. Whatever the case may be in your state, know that with more credits comes more pay, making the time and money invested in the degree well worth the effort. If you live in an urban area, like New York City or Los Angeles, you're likely to earn even more, with salaries about 25% higher in these areas, according to PayScale, than in other parts of the country.
Whether you're interested in an online master's in education or a campus-based master's, earning an advanced degree in education can play a major role in how much money you make over the course of your career. According to PayScale, the average salary for someone with a Master of Education (MEd) degree is $57,000. Salaries are higher for high school teachers, instructional designers, and executive directors, as well as for educators who live in high-demand areas, but these salaries are high across the board.
What are you waiting for? Your students are counting on you, and a master's degree in education will not only enhance your job prospects, but it will also enhance the rest of your life, too. 
OUR RANKING CRITERIA 
We have a time-tested four-part formula designed for ranking the best colleges in the nation that we'd love to share with you. We prioritize four major factors: Earnings Potential, Affordability, Student Satisfaction, and Selectivity. Reliable research and well-harvested data are the main ingredients in our recipe for success. We don't make recommendations based on personal opinions, or financial incentives. Our revenue and content are completely separate, and sponsored schools have no impact on our rankings. The only way to make it onto one of our lists is to have an incredible academic program! If you want to know more we encourage you to check out our methodology page. 
Check out our ranking of the 10 Best Master's Programs in Education Online!
MASTER OF EDUCATION (ED.M.)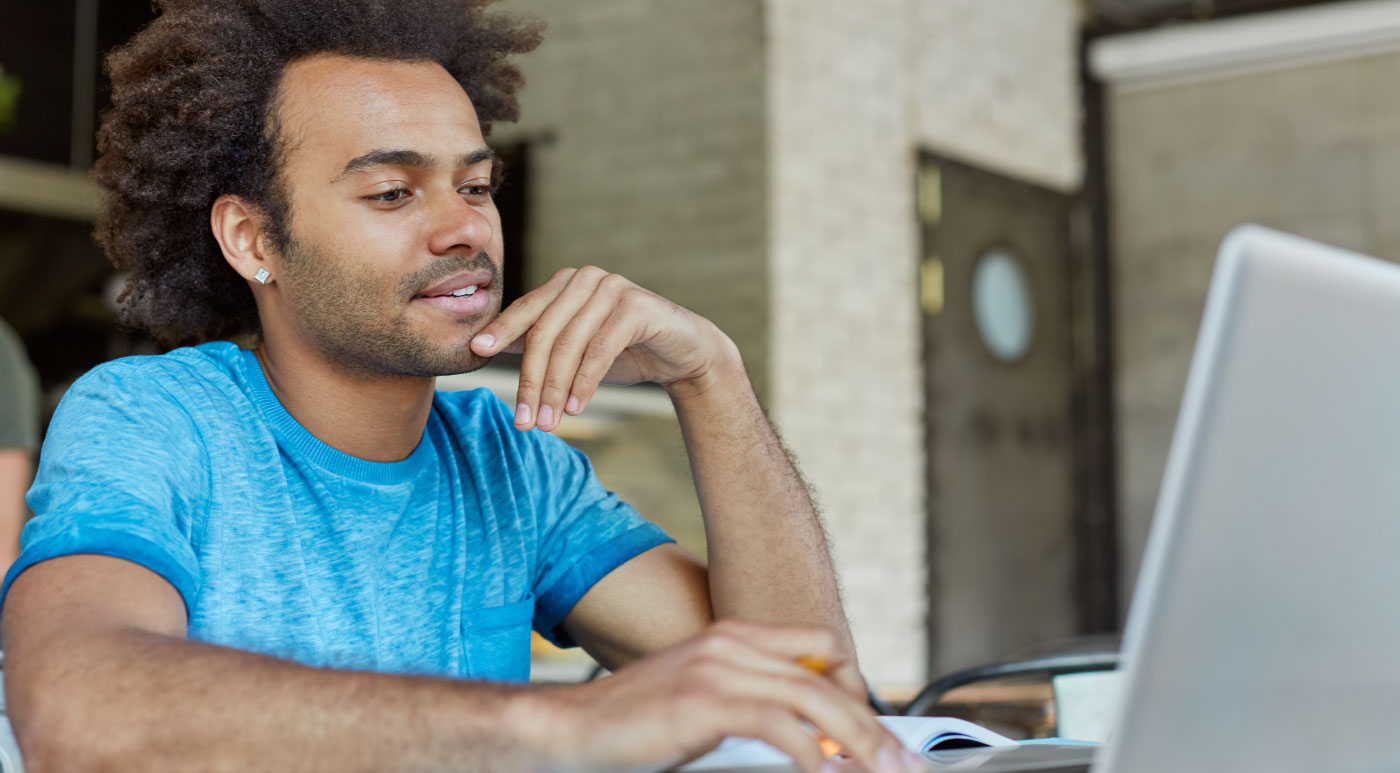 The home of nine men's and 10 women's Big Ten sports teams, the University of Illinois at Urbana-Champaign is perhaps best known for its athletics, but that's not all this school has to brag about. It has produced multiple Nobel Prize winners; is home to one of the largest Greek systems in the country, with nearly a quarter of the student body involved; and hosts a whopping 1,600 student organizations. 
All freshmen at UIUC are required to live on campus, but if you're a graduate student, you're in luck – you can live anywhere. The school also has plenty of online programs to choose from, a majority of which have no residency requirements. The university is spread across 15 colleges and schools, including the highly ranked College of Education. Considered a school with the highest level of research activity, according to the Carnegie Classification of Institutions of Higher Education, UIUC is one of the best in the country from which to receive a Master of Education degree. 
The College of Education offers numerous Online Master of Education concentrations, including one in curriculum and instruction and another in education policy, organization, and leadership. Each offers its own distinct specializations as well. Some to choose from include bilingual/bi-cultural education, digital learning, diversity and equity in education, global studies in education, learning design and leadership, education administration and leadership, and human resource development. 
All programs address the critical aspects of teaching and learning in a diverse digital age. Courses are delivered synchronously through video sessions that meet once per week. These sessions allow students to interact with their course instructors and cohort of peers, and to share experiences and learn from a diverse body of students. 
The typical plan of study for each student will vary depending on his or her background, specialization of choice, and enrollment status; however, most master's degrees at UIUC require 32 credit hours of study. These requirements are spread across a mixture of core courses and electives, with course titles like School and Society, Politics of Education, History of American Education, and Professional Ethics in Education. 
To apply, it is recommended that applicants first select a concentration of interest. While it's possible to apply to multiple specializations at once, this is not recommended. Students should submit a personal statement of at least 500 words stating the ways in which their academic and professional work experiences have led them toward their intended program of study. They must also submit a resume or CV, letters of reference, undergraduate and graduate school transcripts, and an application fee.
Applicants should have a GPA of 3.0. In addition, some specializations may require the submission of GRE scores or evidence of professional experience. Students might also need to submit content test scores, EAL endorsement information forms, or other documents.
MASTER OF ARTS IN TEACHING – FINE ARTS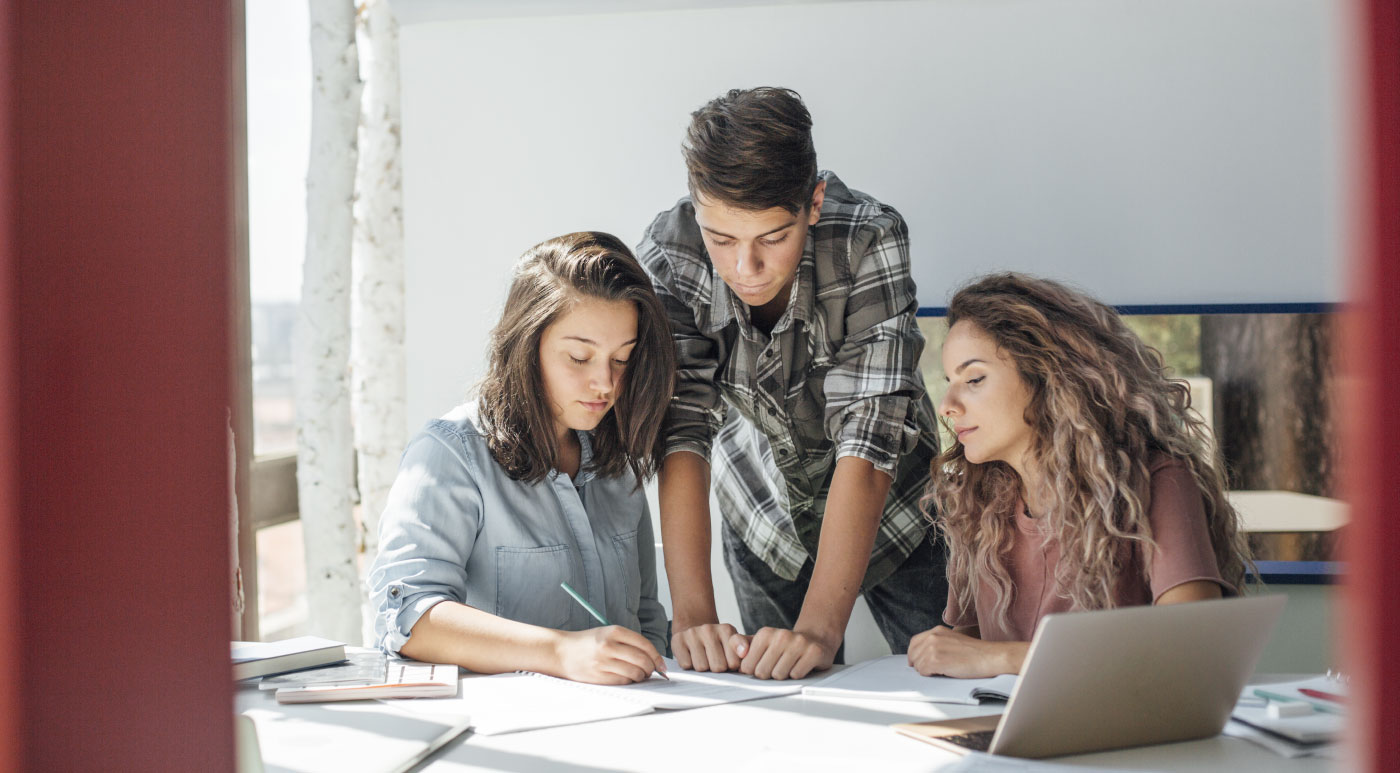 The University of Utah is known by its students and staff as simply "The U." If that name alone doesn't give you an idea of the ubiquitous, high-profile reputation of this school, then perhaps these statistics will: The School of Medicine hosts the only medical school in the state. The university has attracted distinguished speakers and alumni like U.S. Vice President Joe Biden and the creator of Humans of New York. In addition, the University of Utah is located in Salt Lake City – the top city in the country for its diversity of jobs. 
The University of Utah offers students an affordable way to invest in their education, with the lowest out-of-state cost of attendance for schools of its kind. Out-of-state students may also apply for in-state tuition after one year of attendance. The U is a leader in global innovation and research and offers some of the best graduate programs in education around.
The Master of Arts in Teaching with an emphasis in Fine Arts (MAT-FA) is an impressive program. This two-year, mostly online-delivered degree includes a brief on-campus residency that allows distance learners to interact face-to-face with their fellow students. In addition, the program encourages rigorous pedagogical expertise development, allowing students to pursue high-quality arts teaching experiences. The MAT-FA is designed for teaching artists who can be licensed or unlicensed when beginning the program. 
Courses are offered in a highly interactive setting, blending traditional online learning with interactive experiences that enhance classroom engagement. Students work through group assignments, discussion forums, and even peer reviews. Don't assume that online classes lack engagement – students can speak directly with their instructors via email, phone, or digital discussions. Instructors are also available on campus for in-person office hours. 
Each student must complete 30 credit hours of graduate-level coursework in the fine arts. Eighteen of these credits are devoted to two 12-day summer intensive experiences at the university's main campus. These teaching seminars welcome local, national, and international experts to the campus to work collaboratively with students. The online course sequence includes core classes like Arts Teaching Applied Theory: Critical Investigations in Arts Learning and Socially Engaged Arts Making. 
To apply, prospective students must have a bachelor's degree in a specific art form or a state arts endorsement in music, visual arts, theatre, or film. A cognate education degree that is suitable to arts teaching, or commensurate arts teaching experience, may be substituted for education requirements. Applicants should also submit a statement of purpose and an updated resume or CV. Two letters of recommendation and an art teaching portfolio are required before applicants may advance to the final two steps of the application process: an interview with the Arts Education Committee and a current background check. 
Candidates for graduate education must maintain a GPA of 3.0 or higher. International students may be required to submit additional documentation before admission.
MASTER OF EDUCATION – STEM EDUCATION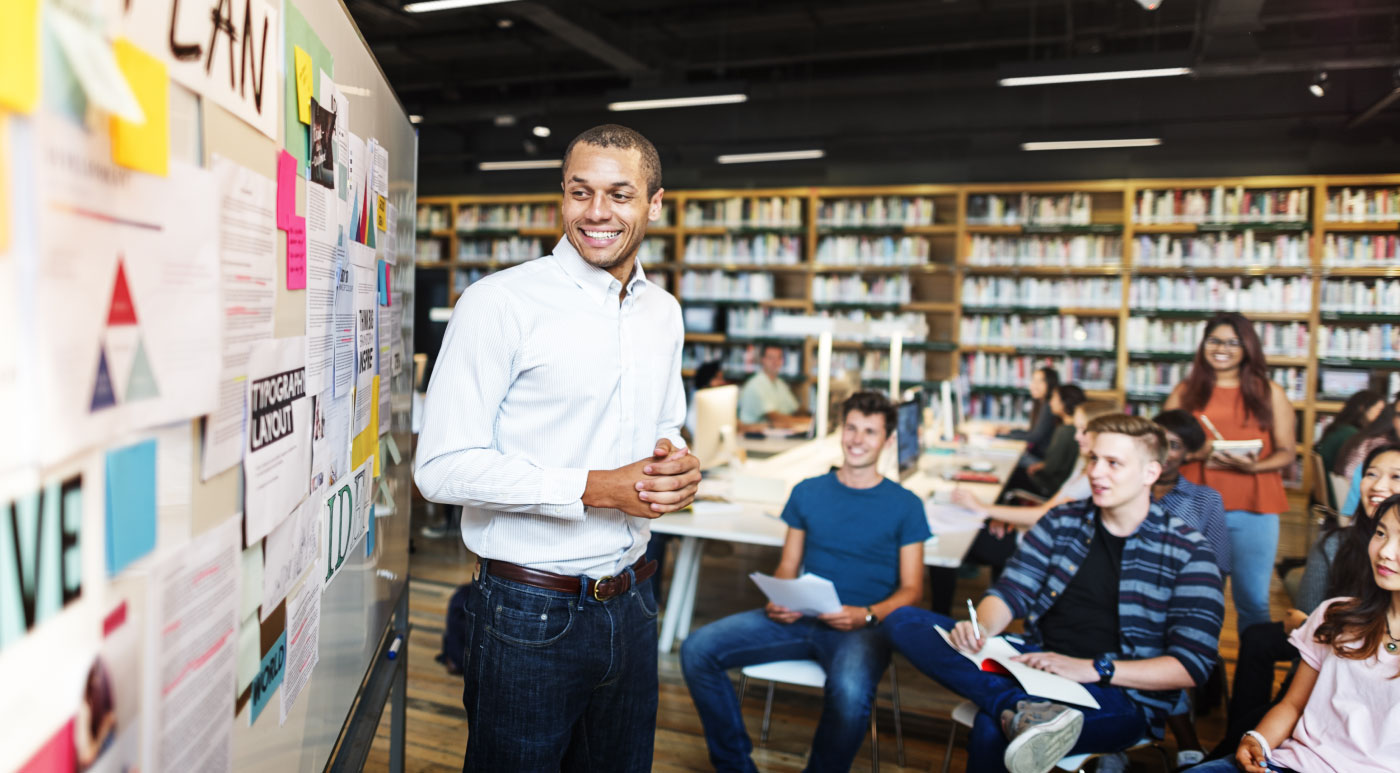 North Carolina State University students are known as part of the Wolfpack. The name refers primarily to the many NCAA Division I athletics teams at the school, but all NC State students are welcomed into a strong community of tradition, academic excellence, and community involvement.
As a result of this nurturing, family-like environment, the school offers some of the best education programs in the country. The largest four-year college in the state, NC State offers more than 100 majors and nearly 600 student clubs and organizations. The STEM Education Master of Education is offered by the well-respected Online and Distance Education Department.
The STEM program has three areas of concentration from which to choose: Science Education, Engineering and Technology Education, and Mathematics and Statistics Education. Each program has one shared course in common with the others, and the total number of credits for each totals 30 credit hours. NC State's program may lead to professional licensure for students who are interested in pursuing the extra state requirements, such as fingerprinting and mandated examinations. The curriculum includes 27 semester hours of specialty courses, with topics including Advanced Methods in Science Education and Special Problems in Mathematics Teaching. 
This program is highly affordable, offered at a low rate of just $462 per credit hour for in-state residents. Those enrolled full-time can complete their degree in just two years, including meeting the standards for National Board Certification and licensure with the North Carolina Department of Public Instruction. Multiple scholarship opportunities are available. 
NC State is part of the state's vibrant region known as the Research Triangle. Home to industry leaders like NC State Partner firms Cisco, Lenovo, and GlaxoSmithKline, the university is a high-tech hot spot that emphasizes the importance of classroom research. In fact, the Centennial Campus, the school's pioneering research campus, is home to more than 70 government, corporate, and nonprofit partners. These partnerships provide both online and on-campus learners exceptional access to some of the best academic and cocurricular learning opportunities in the country – plus, they enjoy a student-to-faculty ratio of 14:1.
Applicants may submit their materials for one of three start dates each year. No admission is granted for the spring semester. To be eligible for admission, each candidate should have a minimum 3.0 undergraduate GPA and a bachelor's degree in science or science education.
 Letters of recommendation from three professionals who know the candidate well should be submitted, as should a narrative personal statement. The applicant's preferred concentration or subspecialty should be noted on the application, too. No entrance examinations, like the GRE, are required.
The NC State Education Department is ranked at No. 15, according to U.S. News & World Report's roundup of the Best Online Graduate Education Programs for 2018. In addition to the STEM master's program, the department also offers teaching programs such as Biology for Educators, Agricultural and Extension Education, and Mathematics Teaching and Learning.
M.ED. IN HIGHER EDUCATION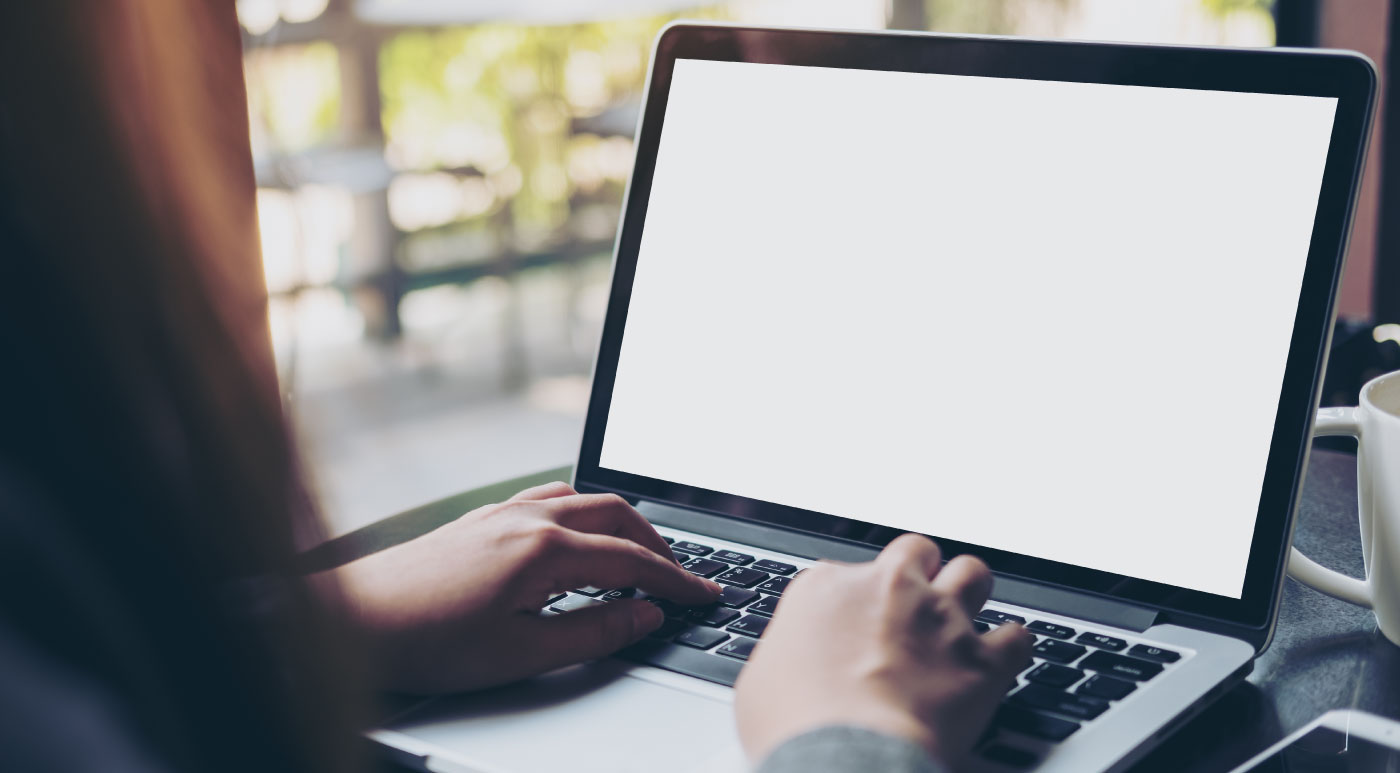 Every year, the University of Houston's campus is transformed into its own all-inclusive town. Known as Fiesta City, the campus is part of the major event known as the Frontier Fiesta, which includes talent shows, concerts, cook-offs, and more. This event is just one example of the welcoming, vibrant campus life available at the University of Houston. 
The University of Houston is located in one of the largest cities in the country and has partnerships with some of the nation's most prestigious and influential organizations. Both online and on-campus learners enjoy some of the country's best opportunities to pursue internships and research opportunities, and they have access to some of the top jobs following graduation. The school is dedicated to research and community initiatives and houses more than 40 centers dedicated to these projects. There are multiple state-of-the-art facilities that help form strategic industry partnerships and deliver experiential learning for all students, including the interdisciplinary Technology Bridge and the Health District. 
The university is also one of the most ethnically diverse metropolitan research facilities in the state. With a gender distribution of 50% males and 50% females and exceptional ethnic diversity, the school fosters a wonderful learning environment for students who are interested in pursuing a graduate degree in education. The Master of Education in Higher Education uses a cohort model that allows students to earn their master's degrees in just two years. It adheres to the same coursework and performance requirements as the face-to-face program and has been repeatedly recognized by U.S. News & World Report. 
A phenomenal option for full-time higher education professionals who desire career advancement but aren't able to commute to campus, online learning makes earning a graduate degree easier and more accessible than ever before. All courses are delivered through the Blackboard Learn classroom management system, and all classes follow the same layout, making it easy for students to get the hang of things. Classes are taught by talented faculty, all of whom have experience with teaching online, and learners can meet with their professors virtually, by phone, or even through Skype and Blackboard. 
In addition to these outstanding resources, the distance learning campus enables students to receive technical support and other vital resources from the university's Center for Instructional Technology in Education. 
To apply, interested candidates should submit an application via ApplyWeb. They must also request that all required documents, like transcripts, test scores, and letters of recommendation, be sent to the university. The Graduate Record Examination (GRE) is required for all domestic and international applicants. Scores should be submitted from tests taken no more than five years prior to the requested year of admission. There are no hard guidelines concerning what scores are acceptable for admission, as these are considered in conjunction with the rest of the application.
Similar to the above, the university has flexible GPA requirements. Typically, a GPA of 3.0 is required for graduate coursework, but again, all application information is evaluated as a whole to determine a student's readiness to pursue a master's degree in education.
MASTER OF EDUCATION (ED.M.)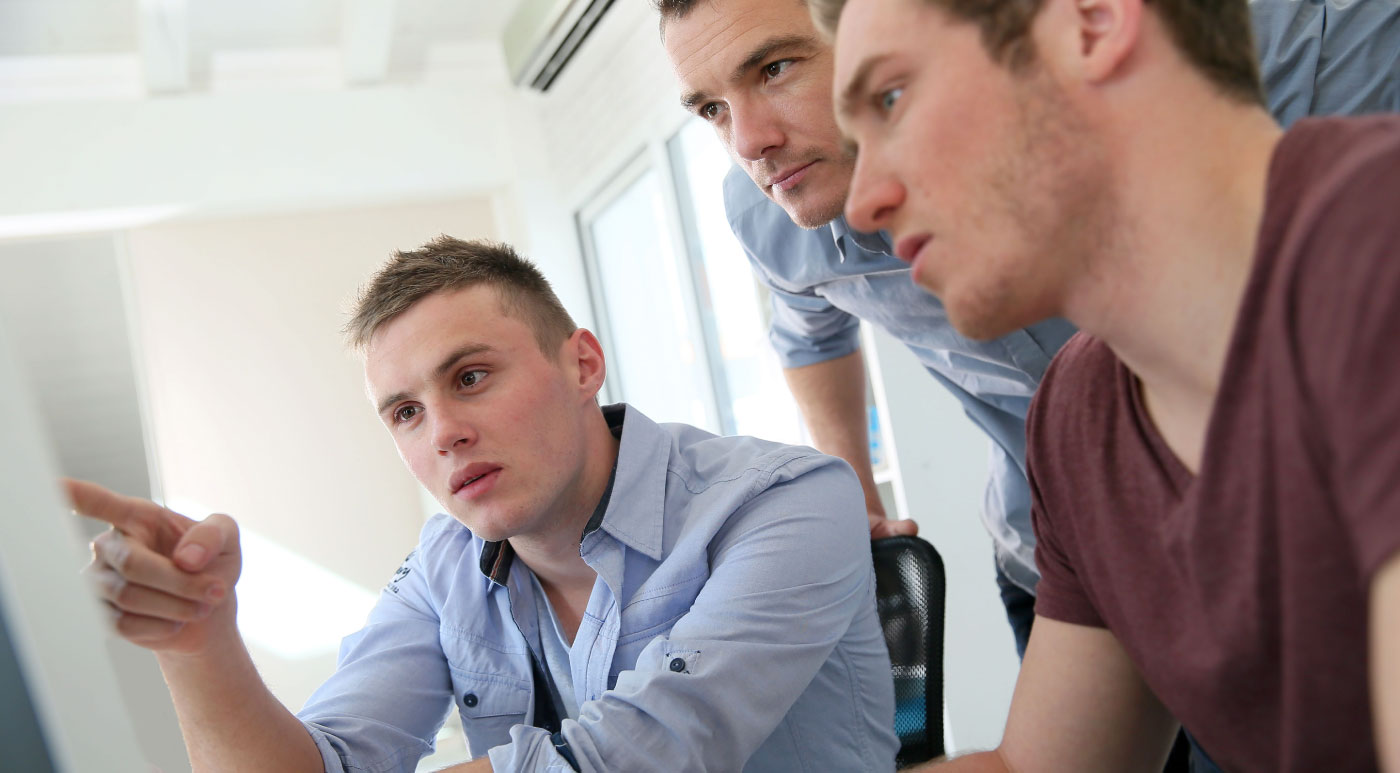 The University of Texas at Arlington may not be located in one of the country's largest cities, but it's making a major impact in the way it educates its students. With students representing every U.S. state and more than 100 countries, UTA is a phenomenal place at which to study – even if studying online. 
Home to 15 National Academy of Inventors members, UTA is unique in that it holds more than 100 patents and has helped to develop over 20 start-up companies based on UTA technologies. As a whole, the school fosters a climate of innovation. The school is designated as a Very High Research Activity doctoral-granting institution, placing it among 131 such universities in the United States. 
With the above in mind, it is clear that earning a Master of Education at the University of Texas at Arlington doesn't just prepare students to work in a classroom setting, it also equips them with the research, innovation, and collaboration skills they need for the rest of their working lives. The Department of Curriculum and Instruction's online campus offers four NCATE-accredited and TEA-approved online Master of Education degree programs, as well as superintendent and principal certification programs. 
Available majors include Master of Education degrees in Educational Leadership and Policy, Curriculum and Instruction – Literacy Studies, Curriculum and Instruction – Mathematics Study, and Curriculum and Instruction – Science Education. Each of these is available entirely online and takes most students 16 to 18 months to complete. Even part-time students can graduate in about two years. 
Requiring 30 credit hours of study, these programs include a variety of hands-on core courses in integral education topics. For example, learners in the Educational Leadership and Policy concentration might take classes such as Curriculum Design, Implementation, and Evaluation and Leadership Theory. Courses are offered in an accelerated online format. Each program also culminates in a final capstone internship. In this 7-week internship, students have the opportunity to develop and apply their instructional skills in a real-world setting.
UTA offers affordable tuition rates for online education. Tuition starts at $273.33 per credit hour – one of the least expensive rates in the country. In addition, if a student enrolls and completes a program without taking any time off, the tuition rate is locked in at the starting semester's rate for the duration of their studies. UTA"s program can lead to multiple certification pathways in the state of Texas, but out-of-state students do not qualify for Texas educator certification.
To apply, interested candidates must meet the admissions requirements of the College of Education. An online application is required. Two or more years of related work experience are needed, as are undergraduate transcripts evidencing a GPA of 3.0 or higher during the last 60 hours of coursework. Two professional letters of recommendation must also be on file – ideally, these should come from an applicant's supervisors. 
MASTER OF EDUCATION IN CURRICULUM AND INSTRUCTION, M.ED.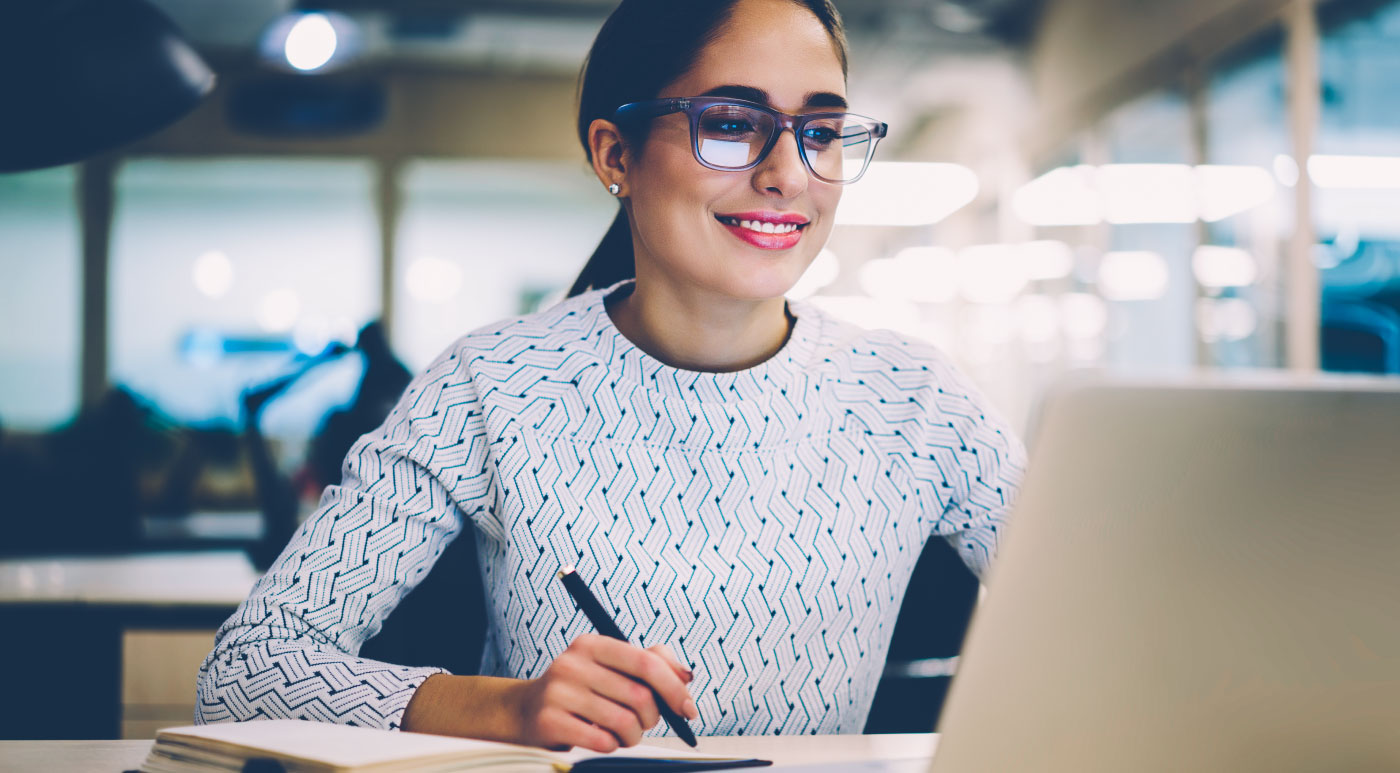 Situated along the Merrimack River in Lowell, MA, the University of Massachusetts, Lowell is nestled in the town that was the birthplace of the American Industrial Revolution. Now a diverse city with a booming arts scene, Lowell is anything but industrial in nature – and the university is no exception. Both are vivid representations of arts, culture, recreation, and academia. That reputation extends past the physical campus to its online presence as well.
The University of Massachusetts, Lowell has a reputation for preparing students to be career-ready with its nationally recognized research programs, 49 master's programs, and the highest levels of accreditation. All programs include some level of hands-on learning and personalized attention, and faculty get students involved in projects across the disciplines. The student-to-faculty ratio is 17:1.
The Master of Education in Curriculum and Instruction, available from the College of Education, is designed for experienced teachers who want to broaden their professional knowledge and extend their career opportunities and contributions. The degree includes 10 courses, all of which provide students with the skills and foundational knowledge they need to complete a final Action Research Capstone project. While completing these courses, students have access to 24/7 technical support, experienced faculty members who are practicing professionals, and exceptional support services.
The degree includes several specializations, including Science Education and Autism Studies. Thirty credits are required, including core classes that span concentrations. These include course subjects like Educating Diverse Populations and Historical and Contemporary Perspectives on Curriculum. Tuition is affordable, with rates starting at just $575 per credit hour. The university offers a variety of financial aid and scholarship opportunities, with initial awards based on part-time enrollment. To be considered eligible for financial aid, a student must complete the Free Application for Federal Student Aid (FAFSA). Fully 60% of undergraduate students receive some form of need-based financial aid, with the average need-based award coming in at $10,227. While the competition for graduate financial aid is a bit more stringent, it's still a great resource for candidates who aren't sure how they are going to pay for school. Further, there's potential for an exceptional payout – graduates earn average starting salaries of $58,100 per year.
To be eligible for admission, applicants should hold a valid teaching license in their state. Massachusetts applicants should have initial licensure, and all candidates should be working as classroom teachers. All applicants should submit an online application and application fee, along with a detailed statement of purpose. 
Official transcripts are required. No GRE is needed, nor are resumes required; however, it is recommended that each candidate submit a resume anyhow, to strengthen their application. Applications are reviewed continuously throughout the year, with each application processed and applicant notified of the decision as soon as all materials have been received and reviewed. 
MASTER OF EDUCATION IN READING EDUCATION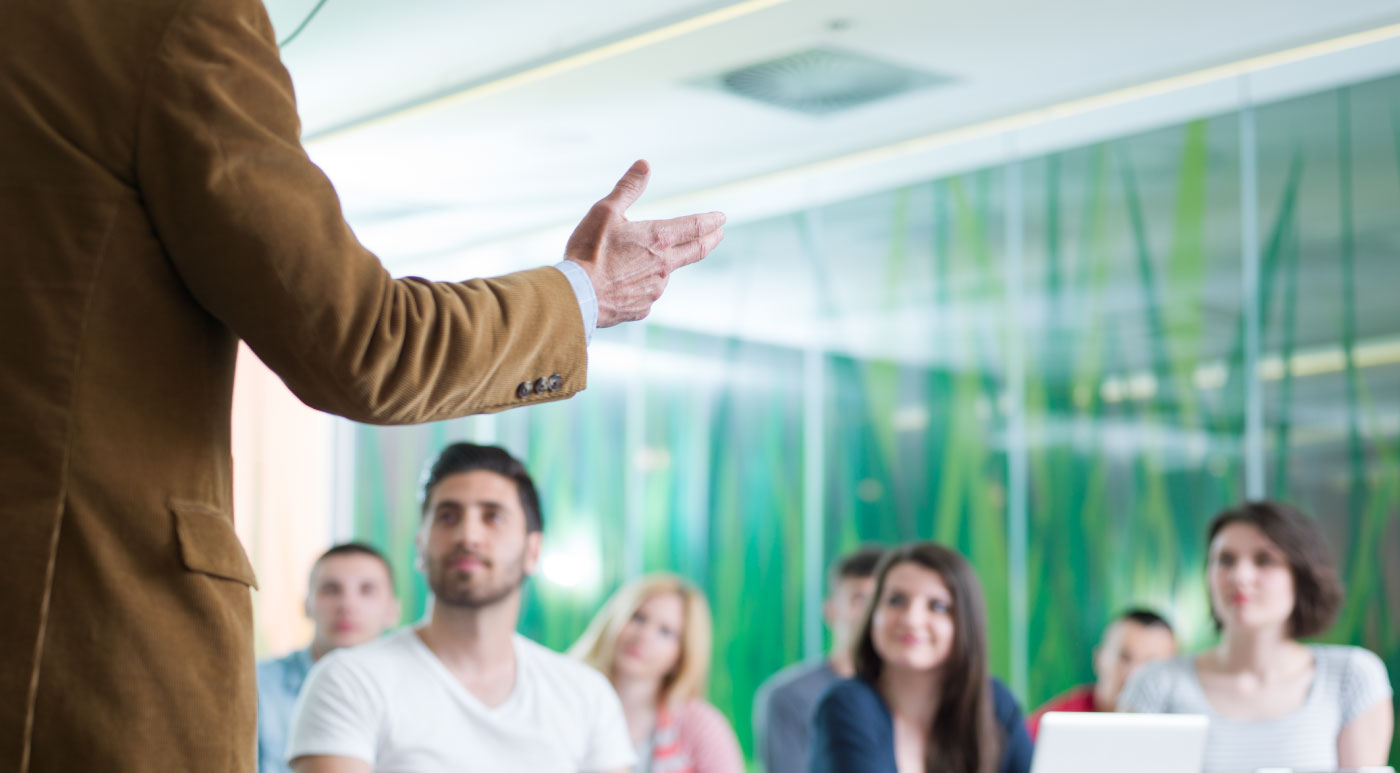 Serving the community is a big deal at the University of Georgia. Home to more than 600 student clubs and organizations, the university emphasizes the importance of giving back. There are multiple student-run philanthropies on campus, such as UGA Miracle, a fundraiser that operations throughout the year, as well as a 24-hour dance marathon for children's health care.
These philanthropic initiatives are reinforced by the university's commitment to providing high-quality graduate programs, many of which are housed within the College of Education. Both a land- and sea-grant university, the University of Georgia is quite active in the research and promotion of sea-bed and agricultural problems. It also supports research in other disciplines, including the liberal arts. 
Graduate programs at the University of Georgia are one-of-a-kind. Ranked No. 5 in the nation by U.S. News & World Report in 2019 as one of the best graduate schools, it is accredited by the Southern Association of Colleges and Schools Commission on Colleges. The Master of Education in Reading Education is also well-respected, with U.S. News ranking it a Best College for a Master's in Reading Education.
The Master of Education in Reading Education consists of 36 credit hours, nine of which may be transferred from another program. A fully online degree, it uses a cohort model with a special focus on new and digital literacies. Courses are taken in a specific 12-course sequence that incorporates a strong core understanding of cultural and historical foundations, research-based literacy instruction, and research. Sample classes include Survey of Reading Instruction Pre-K through Grade 12 and Integrating Digital Resources in the Literacy Classroom. A final practicum in reading instruction and assessment is also required, as is a tutoring experience.
This program is ideal for certified teachers and professionals in literacy education. The faculty in the Language and Literacy Education Department includes some of the finest minds in the field, recognized around the world for their teaching and research. The program is approved for teachers who want to work with students in grades pre-kindergarten through 12. A close-knit community of scholars, the school offers a low student-to-faculty ratio in all of its programs, but especially in its teaching degrees. In fact, the university's average student-to-faculty ratio is 17:1.
To apply, applicants should submit their documents directly to the Graduate School. Applicants should hold a bachelor's degree from an accredited university. Applications are evaluated on a case-by-case, holistic basic. Candidates must demonstrate evidence of a strong undergraduate GPA (ideally higher than 3.0), along with a GRE score greater than 295. MAT scores of 402 will also be considered. 
Applicants should have two to three years of teaching experience and easy access to a personal computer with a high-speed Internet connection. Each applicant should also submit three letters of recommendation from individuals with insight into their aptitudes, as well as official transcripts, a resume or CV, and a statement of purpose. There are two enrollment dates each year, one in the spring and one in the fall.
MASTER OF EDUCATION IN TEACHING AND LEARNING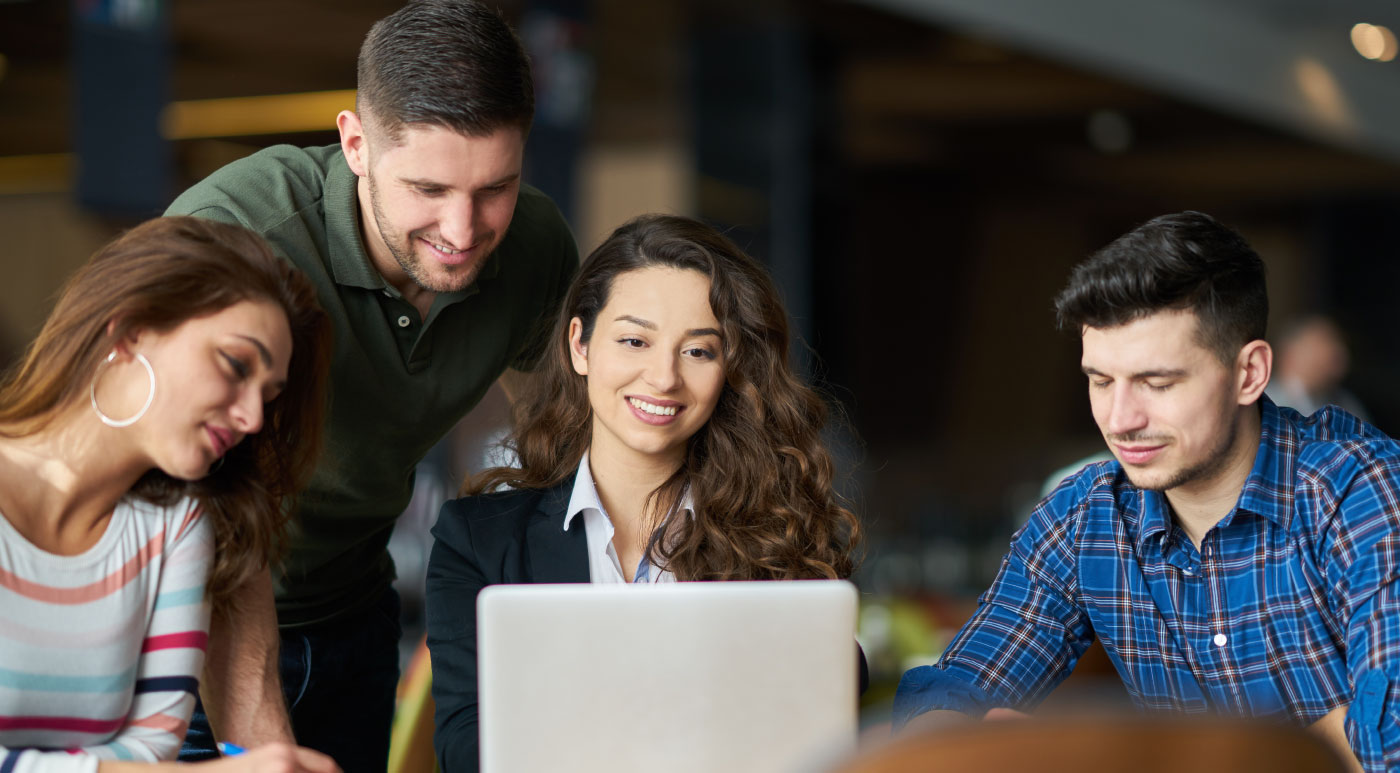 If you ever happen to pay a visit to Clemson University, don't be surprised if you see blinding shades of orange all around you. This school has serious pride in its traditions and community. Each Friday, faculty and students don their orange gear to show support for the many Clemson Tigers athletic teams. 
Wearing colorful clothing isn't all this school does well. A public land-grant university, Clemson conducts regular research for the improvement of the local and global community. Both students and faculty are involved in community service projects, including those to help improve irrigation systems in less-developed areas and to lower youth bullying rates in South Carolina's schools. 
This charitable, community-focused mindset carries through into the classroom, too, where the student-to-faculty ratio is 16:1. Clemson is home to the Watt Family Innovation Center, which is widely regarded as an example of a best-practice facility for encouraging hands-on, interdisciplinary learning. The school also offers a nationally ranked internship program and multiple opportunities for cooperative education, service learning, and study abroad. With more than 60 majors to choose from, Clemson is a top choice for candidates interested in earning a Master of Education in Teaching and Learning degree.
The Clemson Master of Education in Teaching and Learning is offered entirely online and designed for current PK-12 educators. It has a rich, engaging curriculum that can elevate students' professional standing in just 18 months. Students can choose specialized training in one of three areas: STEAM, Instructional Coaching, or Experiential Learning for Early Childhood. 
STEAM is a concentration designed for teachers who want to incorporate instruction in science, technology, engineering, arts, and mathematics in their classrooms. Experiential learning for early childhood prepares students with knowledge of the experiential learning opportunities necessary to teach young students how to develop 21st-century skills. Instructional coaching is perfect for applicants who want to focus on curriculum development and reflective coaching in their school districts. To be considered for admission to this specialization, applicants should have three years of classroom teaching experience.
Clemson is ranked by U.S. News & World Report as the best school in the country for online graduate education. It's no wonder why – although this degree does not lead to initial teacher certification, it is an excellent opportunity for educators to hone and advance their skills in teaching and leadership.
To be considered for admission, candidates should submit a final application by April 1 of the year in which they wish to begin studying. Applicants should already be working in either a formal or informal education setting and must submit a formal graduate school application. Unofficial transcripts are accepted with the application, but official documentation must be submitted upon acceptance. GRE or MAT scores are required for any student whose undergraduate GPA is lower than 3.0. A personal statement, resume, and three letters of recommendation are also required. 
MASTER'S DEGREE PROGRAM IN SCIENCE EDUCATION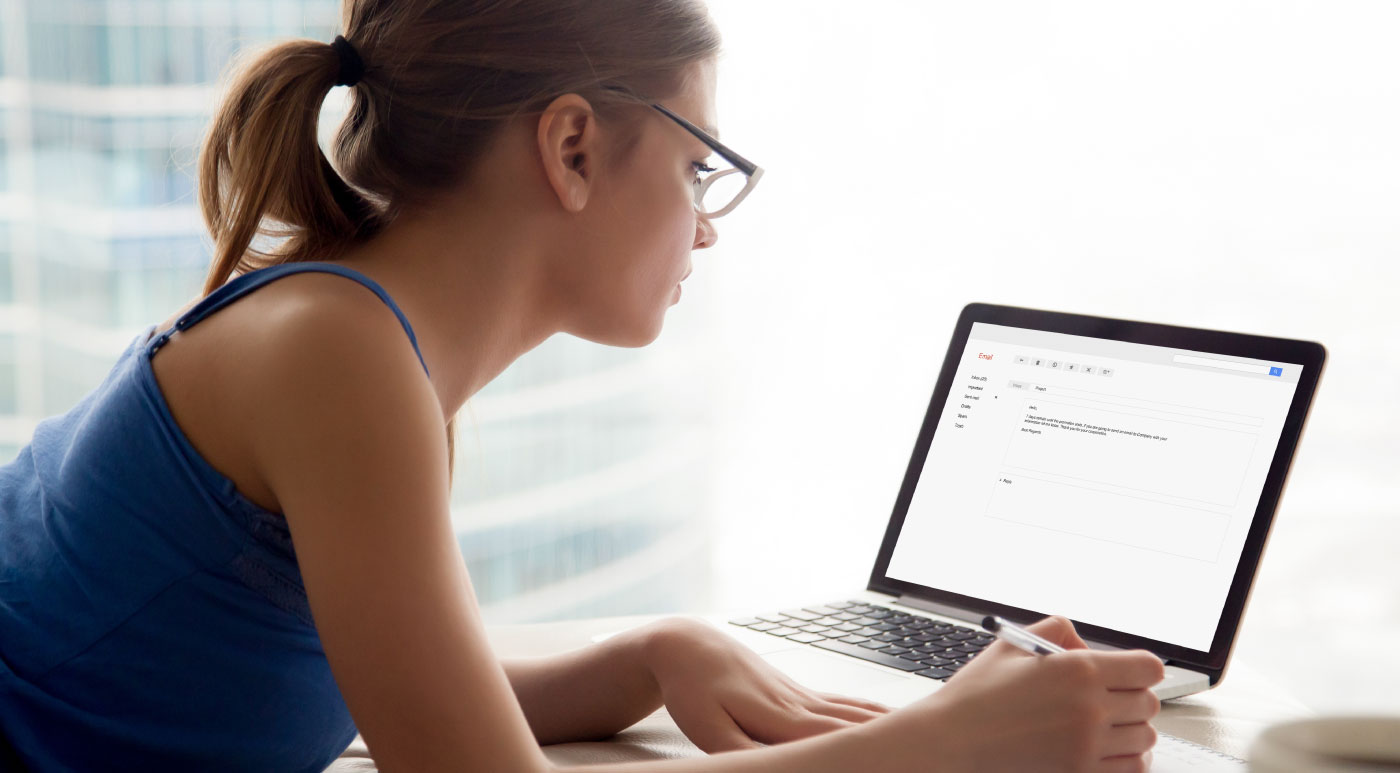 If you're tired of reading about schools that award degrees based on credit-hours or seat time, Western Governors University might be the school for you. Western Governors is a "university made for a new kind of student," tailoring its programs specifically to busy adults. It values student experience and skill development, allowing candidates to earn credit via a competency-based system. 
Developed and created by a group of U.S. governors as a creative solution to their states' demands for high-quality, career-focused higher education programs, this university employs a supportive, student-focused faculty. Each student is assigned a program mentor upon enrollment who serves as the student's program guidance and instructional support advisor, helping them learn the ropes of online education.
The Western Governors Teachers College was the first competency-based online university to receive accreditation for its degree programs leading to teacher licensure from the Council for the Accreditation of Educator Preparation. Offering flexible, efficient, deindividualized, and supportive instruction, the school offers low, flat-rate tuition that is the same for all students across the board. Uniquely, Western Governors allows students to speed up the completion of their programs, too, enabling them to save money by paying for time spent in school, instead of by credit hour. 
Employers love Western Governors graduates, with alumni reporting higher career satisfaction, advancement, and income growth after receiving a degree. The highly relevant curriculum of the Online Master of Arts in Science Education prepares students with the essential knowledge and skills they need to become effective middle school science instructors. The program was designed with input from experts from the Education Program Council and is aimed at teachers who are already licensed and who see completing a graduate degree as the next natural step in their K-12 careers. 
Students will gain competencies in science education, general education, general science content, biology content, and geosciences content. Classes include core courses such as General Physics, Heredity and Genetics, and Science Methods – Middle Grades General Science. Fully 79% of students graduate in just six to 25 months, making this one of the most easily accelerated degree programs of its kind. Tuition for each six-month term is just $3,240, enabling students to save money by finishing faster and paying less over time. 
Almost all (97%) of WGU alumni say that they would recommend the university to a friend. Because students can prove what they know, instead of having to take an entire test, they can move through the curriculum much more quickly than is possible at a traditional university; this allows them to get out into the workforce almost immediately. The degree includes a small practicum as part of the capstone experience: the teaching of a multi-week lesson plan to at least 10 students.
Students can begin classes at the time most convenient for them. Start dates are the first of every month, and enrollment counselors are always available to answer questions. To apply, prospective students must submit a copy of their teaching license, along with official transcripts demonstrating their readiness to begin graduate studies. 
EXCEPTIONAL STUDENT EDUCATION, MED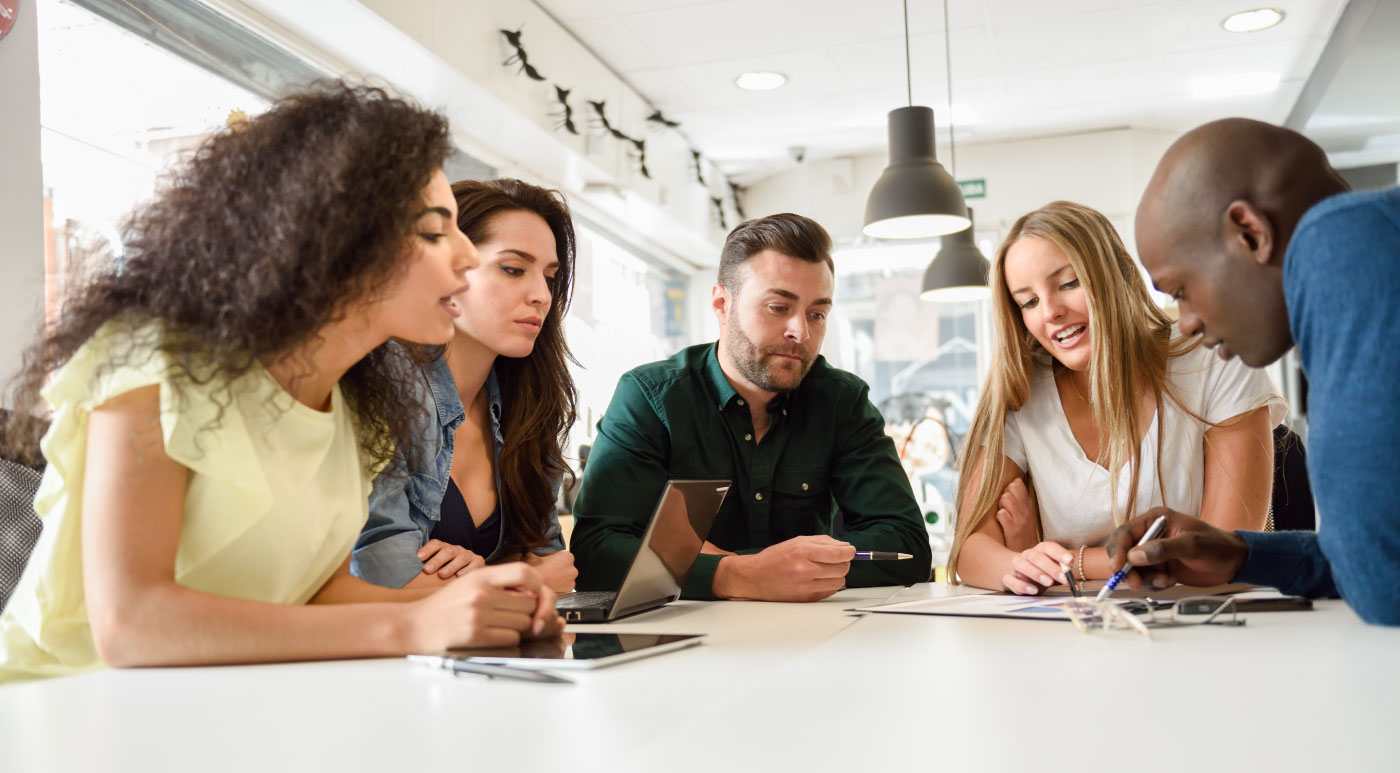 One of the largest universities in the country, the University of Central Florida also has one of the most diverse campuses. This school is home to an impressive student body that contains 47% minorities and 26% Hispanic students. In fact, the university graduates the third-highest number of minorities in the country. One-quarter of its students are first-generation learners whose parents never attended college.
This commitment to providing affordable, accessible education to all students – regardless of background – is part of what helps UCF stand out so sharply against its competition. Not only does the school offer excellent student services on-campus, but it also has a vibrant online community that nourishes and supports the intellectual development of all of its distance learners. The school is ranked among the top national universities by U.S. News & World Report, and when you look specifically at the Master of Education in Exceptional Student Education, it's easy to see why. 
Offered within the aptly named College of Community Innovation and Education, the degree requires 33 credit hours of study. Faculty and staff are committed to educational excellence and social justice and provide students with the resources they need to support their own students. As a result, students stick around for the long haul. The average freshman retention rate, which is frequently used as an indicator of student satisfaction, is right around 90%. 
Graduate students learn how to collaborate with local, regional, and international partners to ensure that their students receive the best possible education. Students can graduate in as few as two years, and there are additional related programs available in subjects such as Pre-Kindergarten Disabilities, Autism Spectrum Disorders, and Special Education. This degree is designed for teachers who are already certified in exceptional student education and offers a fantastic pathway for those seeking enhanced career opportunities in the field.
Also ranked as one of the most innovative colleges by U.S. News & World Report, UCF has an easy-to-follow admissions process. Having offered distance education programs for more than two decades, the school offers a no-fuss application process that is right in line with its streamlined approach to higher education. Tuition is affordable, with rates starting at just $327 per hour for in-state students.
To begin the admissions process, it is recommended that applicants first chat with one of UCF's admissions success coaches. These professionals will provide prospective students with all the help they need, from day one through graduation. The application process consists of submitting GRE or GMAT scores, understanding individual program admission requirements, and submitting undergraduate transcripts. Applicants need to complete an online application and pay a $30 application fee as well. The school is relatively selective, with an acceptance rate of 43%. 
OTHER NOTABLE PROGRAMS
#11. University of Iowa
Location: Iowa City, IA
Degree: MS in STEM Education
Net Price: $14,845
#12. University of South Florida
Location: Tampa, FL
Degree: M.Ed. Program
Net Price: $11,766
#13. Central Michigan University 
Location: Mount Pleasant, MI
Degree: Master of Arts degree in Education
Net Price:$14,675
#14. Texas Tech University 
Location: Lubbock, TX
Degree: Master of Education in Educational Leadership and Principal Professional Certification Preparation Program
Net Price: $15,820
#15. University of South Carolina, Columbia
Location: Columbia, SC
Degree: Master of Education in Teaching
Net Price: $20,271
#16. Appalachian State University
Location: Boone, NC
Degree: Master of Arts in Higher Education
Net Price: $10,473
#17. Georgia Southern University
Location: Statesboro, GA
Degree: Elementary Education (Online), M.Ed.
Net Price: $16,264
#18. University of Nebraska at Kearney
Location: Kearney, NE
Degree: Master of Science in Education
Net Price: $15,909
#19. Graceland University, Lamoni
Location:
Degree: M.Ed. Degree in Curriculum and Instruction in a Quality Classroom
Net Price: $18,302
#20. University of Arkansas
Location:
Degree: Master of Education in Educational Leadership
Net Price: $15,966