Ready to find your ideal master's program?
www.mastersprogramsguide.com is an advertising-supported site. Featured or trusted partner programs and all school search, finder, or match results are for schools that compensate us. This compensation does not influence our school rankings, resource guides, or other editorially-independent information published on this site.
When you consider how quickly technology is progressing, it's no surprise that the internet is a place where crime is committed on a daily basis.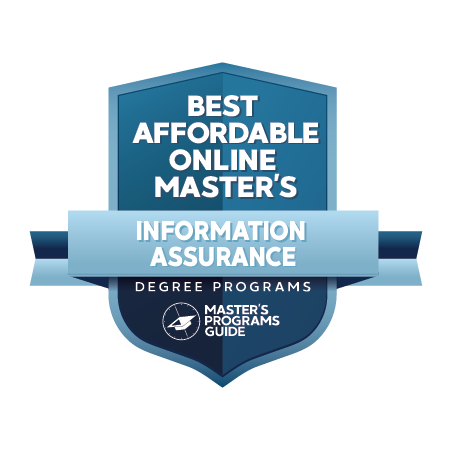 If you have a knack for computers and you want to help make the world a safer place, you might want to consider earning an online master's in information assurance. This degree is a smart choice for someone who wants to learn how to guard and protect data from unauthorized access. 
Also referred to as information security, this field deals with the creation and maintenance of secure systems that can store data and protect it against cyberattacks. Despite its young age, it's an incredibly in-demand field, particularly as the world (and its economies) grow more reliant on computer networks and systems.
A specialty that exists within the much larger field of information technology, information assurance is itself home to multiple subspecialties. You might work in areas like data loss prevention, cryptography, or cyber forensics, for example. 
While earning a bachelor's degree might be the first step you need to take when it comes to securing a job in this in-demand field, a master's degree will only enhance your marketability and potential for career success. You'll gain the leadership and technical skills you need to be successful as an upper-level manager or self-employed professional.
You'll take a variety of courses that will provide you with the skills and training you need to analyze the information security needs of an organization, to identify any potential threats, and to create in-depth recovery plans that can be used in the event of a data breach. You may participate in hands-on activities like internships and research projects to help you gain first-hand experience in this challenging, yet exciting, field, too.
Not sure what kind of program to look for? Some universities offer specialized information assurance and cybersecurity m majors. However, others offer this degree as a concentration as part of the information technology major or similar disciplines. 
Whatever the case may be, an online degree could very well be your best bet.
Online degrees used to be considered "less than" their on-campus counterparts, but today, that's far from the case. In fact, today's online degrees present many advantages over traditional programs on-campus. Not only can you study when and where it's most convenient to you, but you can often save a ton of money doing so, too.
It's not just that online programs are inherently cheaper because you don't have to drive to campus and pay for on-campus housing and food. Online course offerings are often coupled with lower tuition and just as many opportunities for financial aid. 
If you're a professional who is already working in the field of information assurance—or a career changer who'd like to explore new opportunities—earning an affordable online master's in information assurance is the best decision you can make for your career. Here are some of the best affordable online master's in information assurance—as well as some tips on what you should look for in your search for the right program for you. 
Common Application and Admission Questions
If it's been some time since you've been in college, you might be wondering how the college application process has changed. 
Even if you're fresh out of undergraduate school, it's important to note that there are some differences between applying for a bachelor's versus applying for an online master's degree. 
In general, you'll be expected to complete anywhere between 30 and 40 semester credit hours toward your degree. Most of these will be a mixture of core and specialization courses, depending on the nature of your degree. You might also complete an internship, a thesis, or a final capstone project.
You will need to have a bachelor's degree to apply to most master's in information assurance programs, although there are some 4+1 programs out there that will make it possible for you to apply as a high school student (although you will of course be applying to the bachelor's degree at the same time).
Some schools have strict guidelines on what kind of bachelor's you must have for admission. Some accept bachelor's degrees in any discipline, while others prefer to see that you majored in computer science, finance, math, engineering, or a similar field. What do all of these programs have in common? Often, they are technologically-based but more important than that, they all tend to be grounded in quantitative skills and data analysis.
To show that you have the coursework necessary to be successful in one of these programs, you will likely be asked to submit copies of your transcripts from any universities you have attended in the past. While some schools list minimum GPA requirements, this isn't standard for all. If you do need to have a certain GPA, it will usually be around a 3.0 on a 4.0 scale (though this can, of course, vary). 
In many cases, if you haven't taken all the classes required by your university of choice, you can make up for what you are missing by taking some general education credits when you start your master's degree. This will allow you to catch up to your peers and gain the background knowledge necessary before starting your primary program of study.
While work experience is not a prerequisite for all universities, many schools do like to see that you've spent some time on the job before applying to graduate school. To that end, you may be asked to submit a letter from your employer evincing your ability to handle graduate-level work. More often than not, though, a resume or CV detailing your accomplishments along with a  few letters of recommendation from professionals who know you and your talents well is more than sufficient.  
In general, applying to an online master's program is no different than if you were to apply to a master's degree on campus. You can usually submit all required documents, including your transcripts, essays, letters of recommendation, and proof of work experience, entirely online. Most applications can also be filled out and submitted online, sometimes with the addition of an interview.
What About Financial Aid & Scholarships?
You probably don't need us to remind you that college is expensive. Earning a degree is pricier than ever now, thanks to tuition hikes and other expenses that are more or less unavoidable when it comes to earning a degree.
Fortunately, earning a degree online is innately less expensive than earning one on campus. Since you don't have to worry about paying for room, board, and transportation, your costs of earning a degree in a distance learning format are automatically going to be much lower than if you chose to attend school on-campus.
However, tuition and fees can still add up. Most online degrees charge tuition by credit hour, rather than charging a flat rate per semester (although this does still occasionally happen). You'll pay a set dollar amount per credit hour, meaning it won't matter much if you take classes full vs part-time. 
Check on this, though, as some schools do offer tuition at a flat per-semester rate. If that's the case, you can sometimes save money by taking additional credits per semester—plus, you'll earn your degree more quickly than if you only took a few classes here and there. 
Some schools offer substantial discounts for students who live in the same state. Public schools are an example. If you attend a public school, your tuition rates might be lower, but it's worth it to check the cost of tuition against the cost of tuition at any private school you might be interested in attending, too. 
That's because private schools, despite having higher tuition rates, are often able to provide students with much more generous financial aid packages. The sticker price might be more, but after things like scholarships, grants, and work-study are taken out, it could cost you less to attend a private school than it would for you to attend a public school.
Always research the financial aid opportunities that are available to you. Regardless of your age, employment status, or level in college, it's imperative that you complete the FAFSA. The FAFSA, or the Free Application for Federal Student Aid, can be completed as early as January 1 of the year in which you plan to attend college. This document will use your earnings information, including that which is pulled from your W2s, tax returns, pay stubs, and other documents, to figure out how much need-based financial aid you might qualify for.
Even if you don't think you'll qualify, it's worth your time to fill out this quick form. That's because many colleges use the information you will provide on your FAFSA to determine your eligibility for institutional financial aid, such as fellowships and assistantships. 
There are all kinds of resources available to graduate students studying both online and on-campus—if only you're willing to look for them! Do your research and you'll likely find a myriad of resources offered by your college, by outside organizations, and potentially, even by your own employer. Many employers offer tuition reimbursement as an incentive to encourage their workers to go back to college!
How Much Can I Make With a Master's in Information Assurance? 
A master's degree in information assurance can prepare you for a wide variety of careers, so it's tough to say exactly how much you will make when you earn one of these versatile degrees. More than likely, you will probably work as a computer systems engineer, an information security analyst, or as a computer network architect—but although these are the three most common degrees, they are far from being the only options.
That's not to say that the pay in this field isn't worth it, however. As an information security analyst, you could earn a median salary of more than $99,730 per year, according to 2019 figures by the Bureau of Labor Statistics. These jobs are in high demand, too—in fact, the Bureau of Labor Statistics estimates a growth of a whopping 31% before 2029. 
This rate is much faster than the national average and reflects the desire of banks, financial institutions, and other corporations to increase their information security and data protection capabilities in the face of new and growing cybersecurity threats. 
Even the lowest 10% of earners in this career still earned a respectable salary, according to 2019 Bureau of Labor Statistics data, bringing in around $57,810 per year. The highest 10%? They brought in well over $158,860 per year. Not too shabby—especially when you consider that some information security analysts don't work full time and many are able to work from home. 
The job opportunities in this niche are diverse as well. Although the best-paid professionals work in the insurance and finance sector, you could also earn a high salary if you choose to work in computer systems design or related services. Work in information, management, or administrative and support services, and you'll still command a high starting salary.
Another job you could pursue is as an information systems manager. The earning potential for this career is even higher—on average, graduates earn more than $146,000 per year and will enjoy a growth of 11% by 2028. 
Even as a computer systems administrator, computer network analyst, or risk management specialist, you'll earn a high median salary. Expect to earn anywhere between $70,000 and $112,690 if you choose to pursue one of these jobs. 
Earning a master's degree is one of the best ways to improve your chances of earning a high starting salary. Not only will it provide you with the skills you need to be successful as a mid- to upper-level manager, but you'll gain greater familiarity with relevant technologies and learn how to troubleshoot common security issues, too. 
Possessing a master's degree in information assurance can give you a leg up when it comes to applying for any of these jobs. Many require prior experience in the field, typically more experience than what you might possess with just an undergraduate degree. Not only that, but earning a master's degree will lend you the confidence and resume you need to market yourself well as a qualified, capable candidate. 
What Are the Best Master's in Information Assurance Degrees?
We know that you have educational goals that you're itching to pursue, but you may not know where to start. The editors of Master's Programs Guide utilize a unique ranking methodology based on the following five aspects:
25% Overall Degree Affordability: Average cost of undergraduate and graduate tuition per school
25% Graduation Rate: Number of students who start at the university and actually finish there
20% Earnings Potential: Average mid-career salary of school alumni
20% Selectivity: The number of students who apply versus the number who actually get accepted
10% Online Graduate Offerings: The number of programs offered online in each department
At Master's Programs Guide, we strive to do our best to guide you and your family toward a fruitful academic career. The pursuit of knowledge is a noble one, and we want to help you reach your goals.
Master of Science in Information Assurance and Security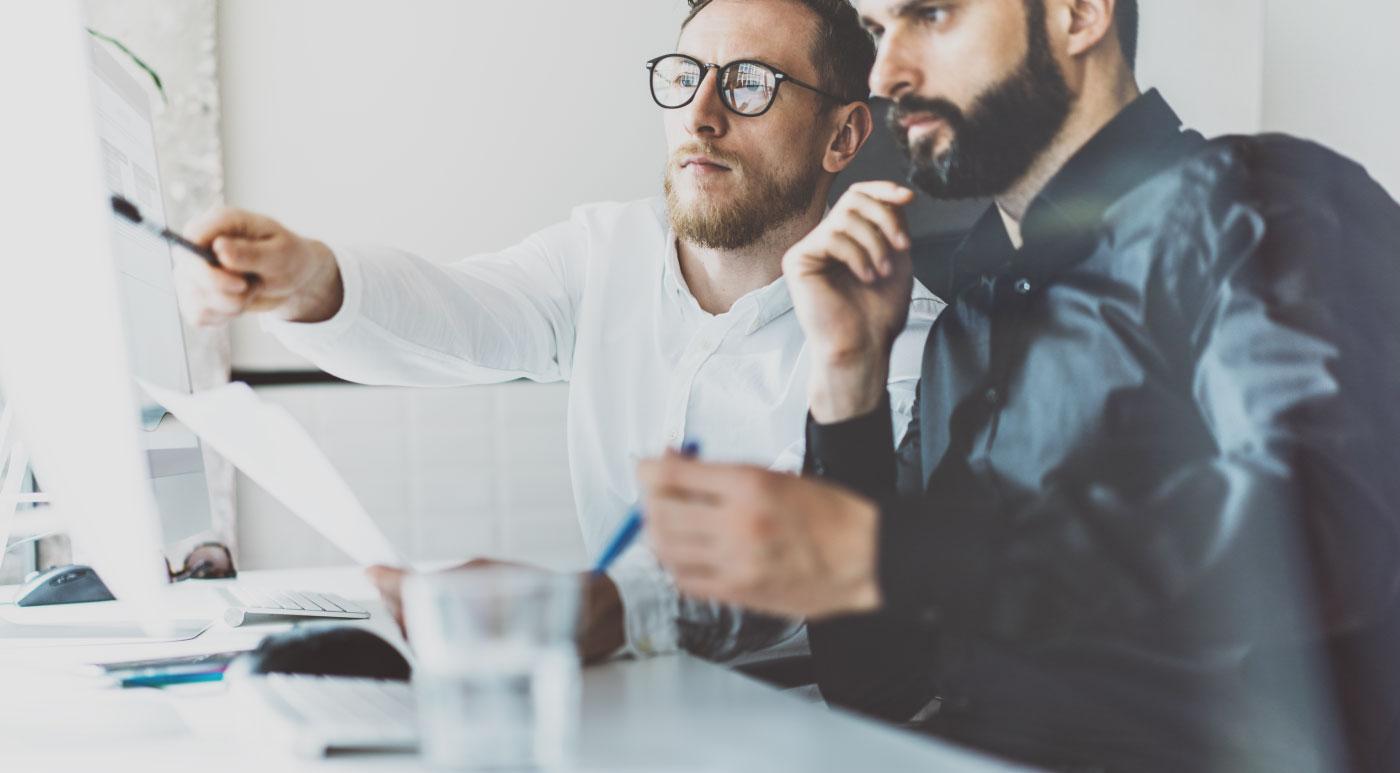 Sam Houston State University is located in the state that's larger than life—Texas, of course! And while this public university's programs are equally monumental, you don't have to study on campus in order to receive the benefits of an education from this historic school.
For more than 139 years, Sam Houston State has been preparing students for lives of achievement and success with its motto, "the measure of a life is its service," carried forth through all of this school's 60 master's degree programs. With more than 90 bachelor's degrees and 10 doctoral programs as well, this university has some of the best online programs around.
One of these is the dynamic Master of Science in information assurance and cybersecurity. The curriculum of this program prepares learners for professional careers in industrial, commercial, and governmental information assurance, providing them with the skills and training necessary to utilize various methods and knowledge to protect corporate information resources.
Not only that, but the program will teach you how to come up with plans for disaster recovery and to perform detailed risk assessments to prevent them in the first place. Consisting of 36 credit hours of study, the degree includes online courses that are delivered during the spring, summer, and fall months. 
Curious about what kinds of classes you'll take? The curriculum will vary for each student, as you can take up to six approved elective courses. Core specified courses include Database Security, Operating System Security, and Business Continuity Management, just to name a few. The program is identical to similar degree offerings that are available on campus and can help you reach your personal, professional, and academic goals. 
To be eligible to apply, you will need to have a baccalaureate degree in a relevant technical field along with professional experience. Many students pursue enrollment in this program after completing an undergraduate management information systems or computer science minor or major. 
You will need to submit a formal graduate application, an application fee, and an official transcript from any undergraduate institution you may have attended. A resume, GRE scores, and two letters of recommendation are also required. In many cases, you may be able to waive the GRE requirement by submitting evidence of an awarded Master of Science degree along with five or more years of relevant work experience. 
This program offers exceptional opportunities for career networking, as you will learn right alongside fellow students who have bachelor's degrees in similar areas. You'll likely qualify for a significant pay increase upon completing this degree, too. 
You don't have to break the bank in order to enroll in this program, either. Tuition is incredibly affordable, particularly if you are a resident of the state of Texas. The estimated tuition cost is just $4,268 per semester. Because tuition is billed by the semester rather than the per-credit rate, you may be able to save money by taking additional credits beyond the recommended 12 each term, too. 
#2. Iowa State University
Master of Science in Information Assurance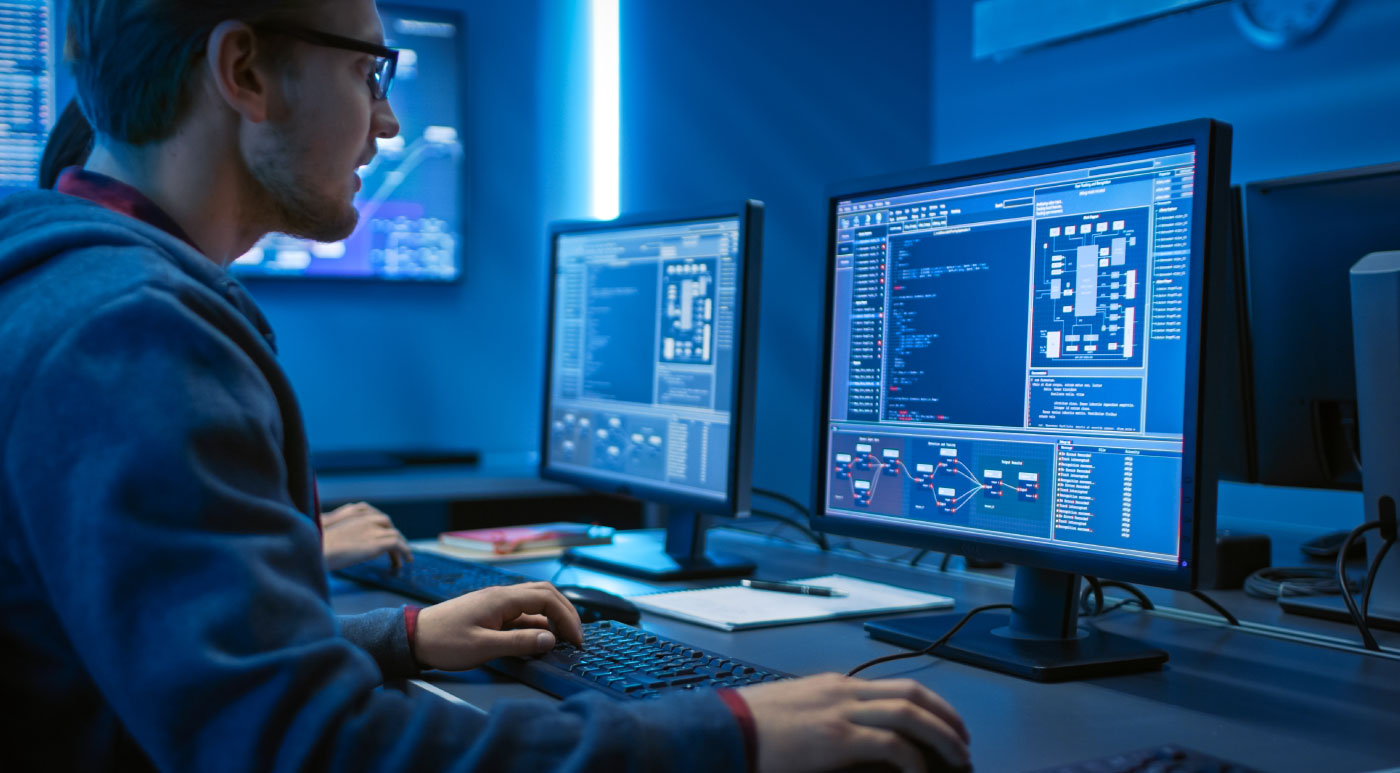 Study abroad. Internships. Integrated learning communities. At Iowa State University, located in Ames, IA, you'll have plenty of opportunities to take your learning outside of the classroom.
Although the school has a traditional sort of background, having been founded in 1858 as one of Abraham Lincoln's first land-grant universities, its mission is anything but ordinary. Here, students learn by doing, and they are able to "create, share, and apply knowledge to make Iowa and the world a better place."
The school is home to more than 33,000 students, many of whom will never even step foot on campus. That's because the university has a large selection of online programs, making it possible for learners to benefit from a rigorous, diverse, and hands-on Iowa State education even when they are studying from halfway around the world.
Iowa State is a leader in information assurance, having offered courses in this in-demand area since 1995. As a result, the school now has one of the largest programs in the country. You can pursue a degree both in a traditional on-campus setting or as an online program. Whatever you choose, you're sure to graduate with the skills necessary to help fill the need for well-trained system security specialists who are prepared to work in academia, the private sector, and government.
There are four separate degree options for this program: you can choose to pursue a Master of Science with a thesis, a Master of Science without a thesis, a Master of Engineering that includes coursework only, or a graduate certificate.
Regardless of which option you choose to pursue, you will leave campus with the skills necessary to enhance and engineer complex systems. You'll also have a keen understanding of information assurance ethics along with major policy and strategic issues. 
As a graduate student, your core courses will include Information Warfare, Cryptography, Legal and Ethical Issues in Information Assurance, and Network Protocols and Security, just to name a few. While these classes are more classroom-based and theoretical in nature, you'll also be able to take a multitude of hands-on courses to build your practical understanding of the field.
For example, you can engage in experiences such as the Cyber Security Operations Practicum, Current Research Problems in Cyber Security, and Information Assurance Capstone Design. You'll also be given the option of completing an information assurance summer internship. This one-semester internship is offered on a pass-fail basis and can be completed at one of many large organizations or industries around the country. 
You don't have to spend a fortune for this kind of experience, either. You'll be billed for tuition and fees based on the number of credits in which you are enrolled—you won't have to pay for credits you aren't actually taking. Although you'll pay slightly higher tuition rates if you are not a resident of the state of Iowa, there are plenty of financial aid opportunities available to residents and non-residents alike. 
Master of Science in Information Assurance and Cybersecurity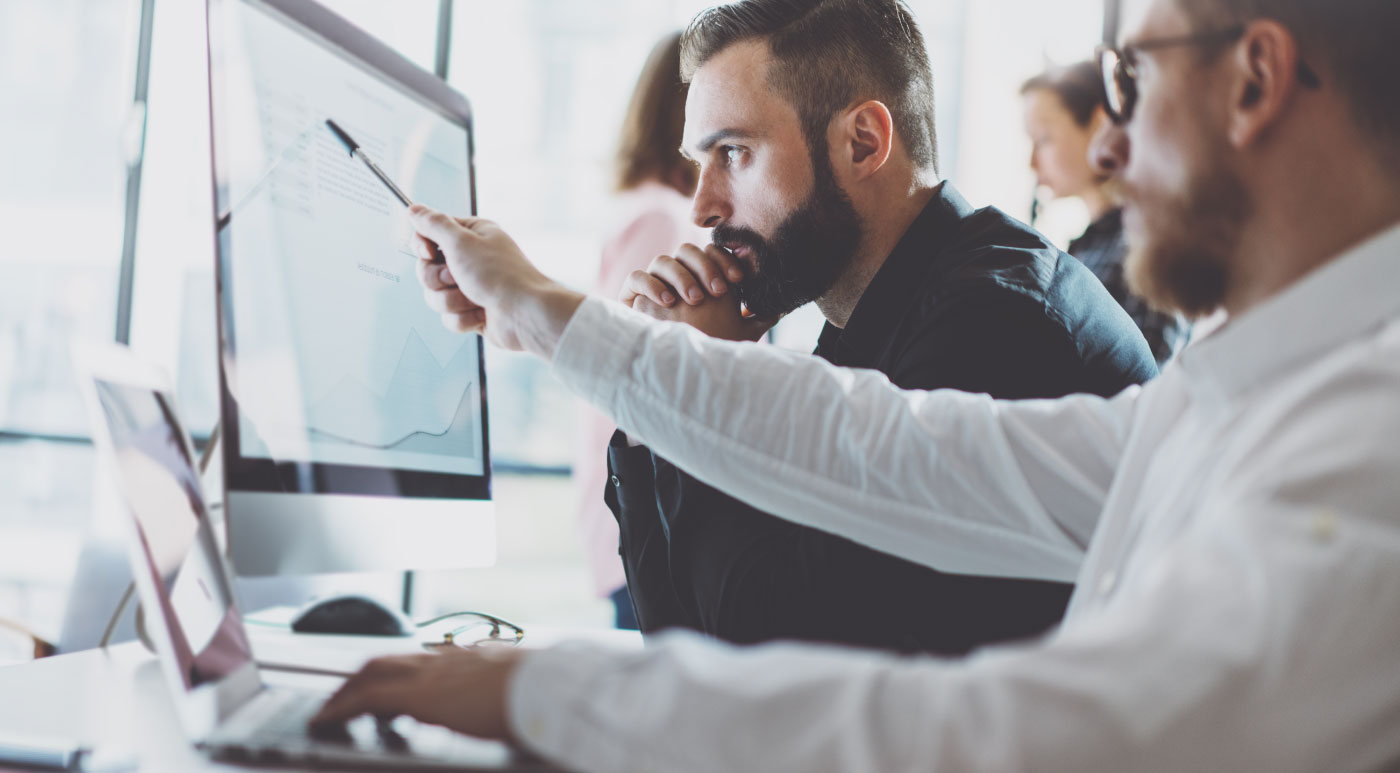 Nova Southeastern University is a university located in scenic Fort Lauderdale, FL. In addition to its sunny, idyllic location, this school has a whole host of other accolades that you need to know about. 
Don't just take our word for it. Nova Southeastern is nationally ranked by U.S. News & World Report, Forbes, and other major ranking publications. It is within the top five in the United States when it comes to rewarding graduate degrees to minority students—and it has a $3.7 billion economic impact on the state of Florida. 
While many students choose to benefit from Nova Southeastern's gorgeous campus location, it's important to note that you don't even have to step foot on campus in order to study in its exceptional programs. The school offers many degrees entirely online.
The Master of Science in information assurance and cybersecurity at Nova Southeastern University is one of the best in the country. It is certified by both the Department of Homeland Security and the National Security Agency, meaning that this program "meets or exceeds the requirements and standards expected of a leader in cyber city research and education."
Because of this, you can rest assured that when you choose Nova Southeastern University for your information assurance education, you'll be meeting additional requirements for specializations in security policy development and compliance along with network security engineering. Designated as a National Center of Academic Excellence in Cyber Defense Education and the host of the Center for Information Protection, Education, and Research, this program is a great option for students who know they'd like to work for the government or in a related setting one day.
Even if you aren't sure where you want your studies to take you, this degree is an excellent choice. A 30 credit-hour program, it is available both online and on-campus in South Florida. It's offered by the College of Computing and Engineering and has a unique emphasis on network security engineering. The university also has a related but separate Master of Science in cybersecurity management for students who possess different but ancillary interests in this field. 
Consisting of ten courses, this program can be completed in as little as 12 months as a full-time student (or you can take as long as 24 months to finish if you'd rather study part-time and continue working). Either way, you will receive high-quality instruction from the College of Computing and Engineering faculty members, all of whom hold terminal degrees and are highly respected for their research. 
You'll take core required courses like Operating Systems, Software Engineering, Database Security, and Computer and Network Forensics, learning alongside some of the most esteemed professions in the field.
A highly affordable program, this degree has a myriad of financial aid opportunities available. Be sure to apply by the deadline for your admission date of choice for top priority when it comes to financial aid—you only need to submit the application, application fee, transcripts, and a resume. 
Master of Science in Information Security & Assurance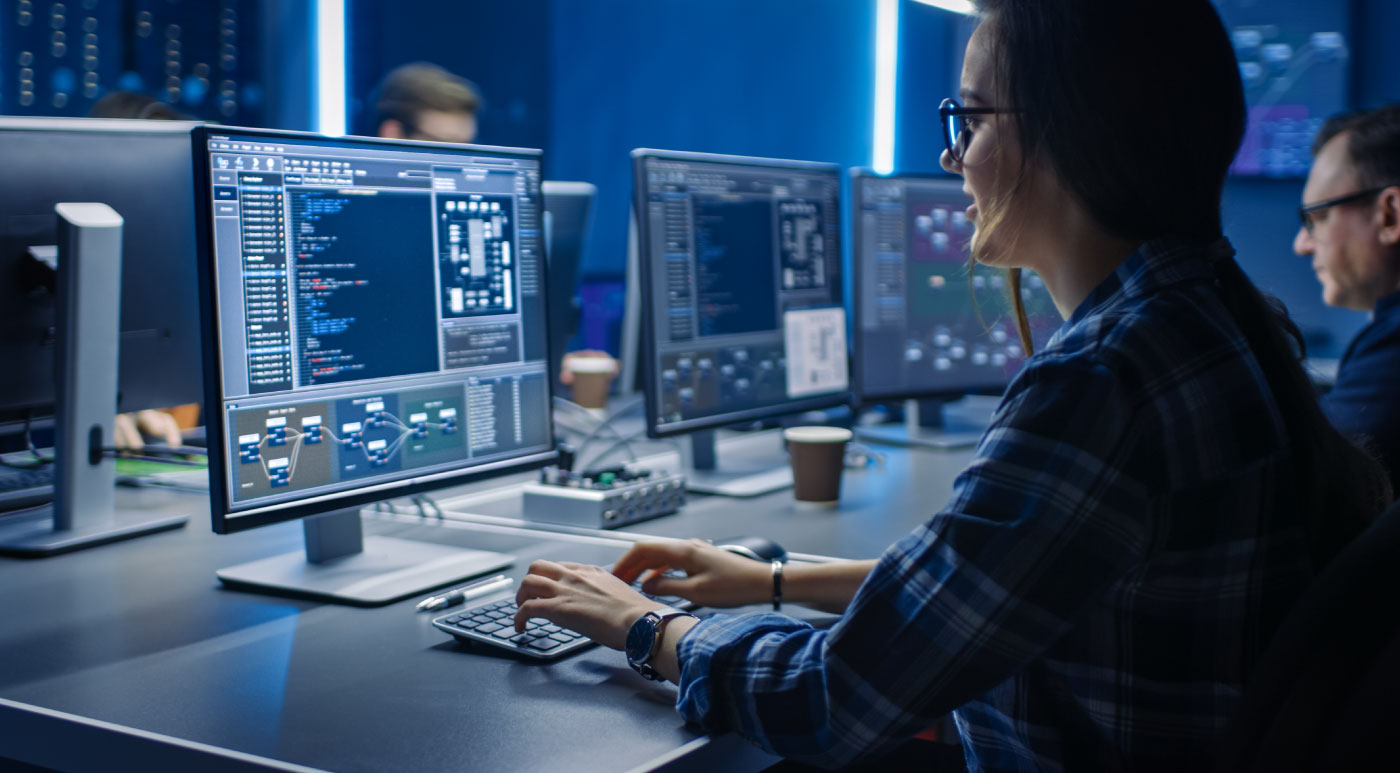 Norwich University is a private institution located in sleepy Northfield, VT. Perhaps best known for its strong military tradition, this school is also home to a myriad of virtual learning opportunities. In fact, Norwich has been serving students with varied work schedules and lifestyles since 1819—the advent of the internet and the expanded reach of distance learning have only bolstered its efforts to connect with students all over the world.
The Master of Science in information security and assurance is also referred to as the Master of Science in cybersecurity at Norwich. The degree has concentrations in a variety of fields, including computer forensics, response team management, project management, critical infrastructure, vulnerability management, and critical infrastructure protection and cybercrime. With a maximum enrollment of just 15 students per class, you'll enjoy a close, tight-knit learning environment that will enable you to learn at your maximum potential.
Most students take only 18 months to complete their degrees in this format, but you can take more or less time as you choose. All courses can be completed entirely online, with the exception of a one-week residency that will require you to visit Norwich's scenic Vermont campus.
Because you can tailor your learning experience with one of the five concentration options, you'll have the flexibility necessary to customize your degree to your unique learning goals. As a student in this program, you'll have plenty of opportunities to learn outside of the classroom, too, in events like hackathons, summits, and forensics exercises. 
Ranked second in the country for cybersecurity education by the Ponemon Institute, this university is also one of the first to have been recognized as a Center of Academic Excellence in Information Assurance Education by the National Security Agency and Department of Homeland Security. You can receive continuing professional education credits as a member of (ISC)2 or ISACA and enroll during one of four convenient start dates each year. 
Choose to study online with Norwich University's College of Graduate and Continuing Studies, and you'll benefit from a learning environment that is both dynamic and interactive. Because of this, you'll enjoy immediate opportunities to apply your coursework in your community or workplace. 
Faculty are engaged and offer learners a highly personalized experience—plus, you'll enjoy access to a community of fellow lifelong learners and the flexibility to complete your classes at the times that work best for you.
To apply, you will need to submit a completed application with a resume, three professional references, and an official transcript. You will also need to supply a letter of intent. Tuition is incredibly affordable, charged at both a per-term and per-credit rate. You'll pay around $850 per credit, with numerous financial aid opportunities available. 
Norwich offers financial aid both for active military and veterans as well as for online students. Some of the most notable awards include the Achievement Scholarship, the Norwich Alumni Scholarship, and the Active Duty Military Scholarship, all of which are available for graduate and undergraduate students alike. 
Master of Science in Information Assurance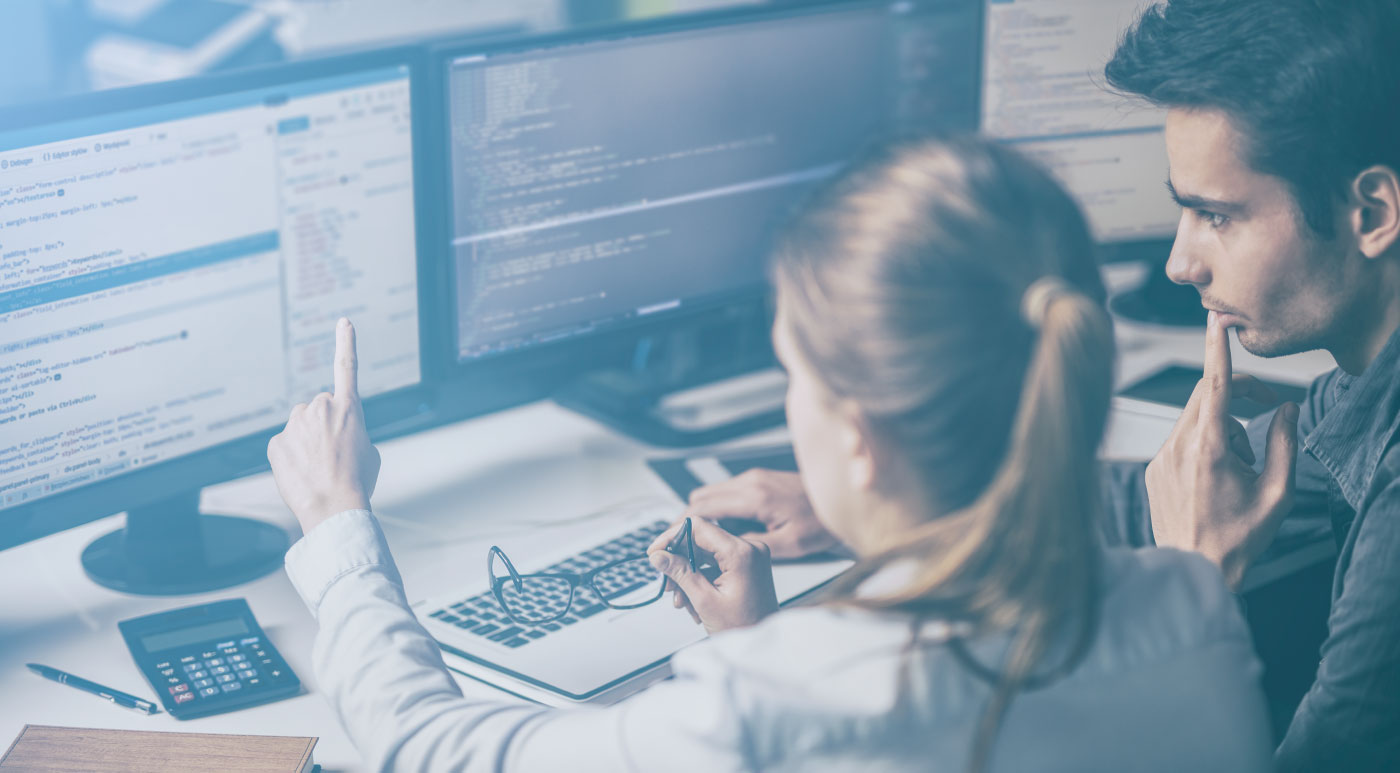 With only 1900 students studying on campus and online, it might seem like Regis University is a school that's far too small to make an impact. 
How far from the truth that is, however! This school, also known as Regis College, offers values-centered education that makes a major difference with plenty of opportunities for service learning, cross-cultural study abroad experiences, and academic internships. At Regis, you can truly take your education into your own hands. You'll have all kinds of opportunities for hands-on learning, whether you're a traditional student or an adult learner—or perhaps a little bit of both.
You'll be able to make a positive impact by enrolling in any of Regis' fifty hands-on programs, and you'll benefit from a rigorous liberal arts curriculum rooted in the Jesuit tradition in any of them. However, the Master of Science in information assurance is, without a doubt, one of the best.
In this program, you'll gain valuable industry expertise in a learning environment that's founded on the Jesuit vision of positive change. You'll acquire the skills you need to make a difference in a technology-focused world, completing around 36 credit hours of study. You can complete this degree 100% online as you move through courses that are built on recommendations and guidelines from the Committee on National Security Systems 4000 training standards, the NIST workforce development standard, and the ISC Ten Domains of Knowledge. 
You can pursue this degree as a stand-alone program or you can choose to pursue one of two in-demand specializations: IA policy management or cybersecurity. 
While this program provides learners with a great opportunity for career enhancement regardless of your chosen career path, it will also enable you to sit for in-demand industry certification exams such as the Cisco Certified Network Professional Security, Certified Information Systems Auditor through ISACA or the Certified Ethical Hacker exam through the Electronic Commerce Council.
Still not satisfied? You can pursue additional graduate certificates to help you build your career, too. The university offers a cybersecurity graduate certificate, which consists of 12 credit hours (or four courses) and can be completed online in less than a year. You can also pursue a stand-alone information assurance policy management graduate certificate. Both of these certificates include courses that can be easily transferred to the Master of Science in information assurance. 
Regardless of the path you choose to take, you're sure to be satisfied with your educational experience at Regis. 
The computer information systems, computer networking, and computer science degrees at Regis are the only ABET-accredited programs of their kind that are offered online or in-person, and the College of Computer and Information Sciences has been designated as a National Center of Excellence in Information Assurance Education by the National Security Agency (NSA) and the U.S. Department of Homeland Security, too. This is a distinction it has held since 2007.
An affordable and relevant program, the degree features numerous opportunities for professional networking, hands-on internships, and significant amounts of financial aid. 
#6. Embry-Riddle Aeronautical University-Worldwide
Master of Science in Information Security and Assurance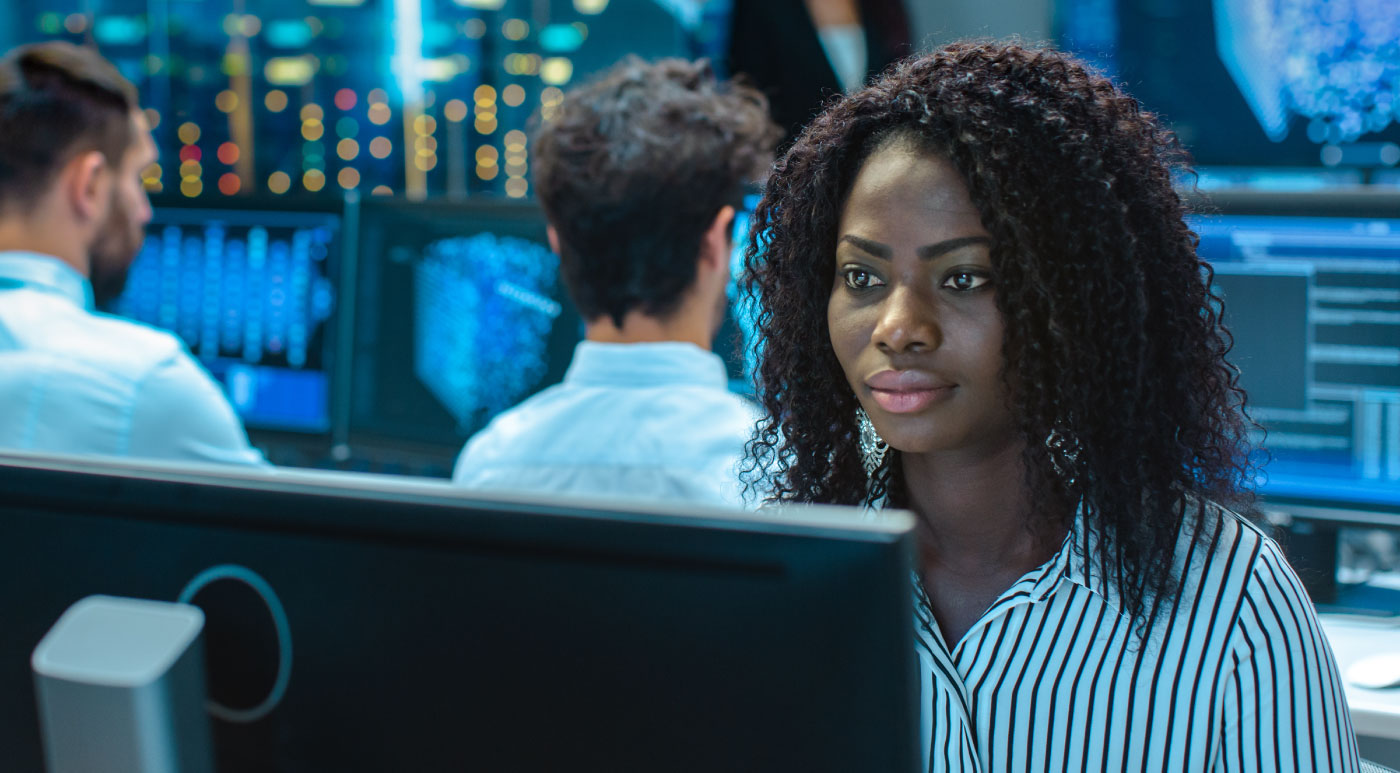 With top-ranked programs in business, aviation, applied science, computers and technology, space, engineering, security, and more, Embry-Riddle Aeronautical University offers a no-nonsense approach to students seeking efficient and effective online degrees.
This school is home to the first College of Security and Intelligence program in the country and has an impressive 94% job placement rate. That means that 94% of all Embry-Riddle graduates are either employed or continuing their education within just one year of graduation. Students at this school represent all 50 states and 148 countries, creating a diverse community of learners that continues to grow and learn each day.
Although this school only achieved university status in 1970, it has since expanded rapidly. The school is home to tens of thousands of online students along with numerous worldwide locations. When it comes to online education, Embry-Riddle really stands apart from the rest. 
The degrees offered here are valuable and offer 24/7 support to all students. You'll benefit from dedicated online staff who can help you as you pursue your degree. As an online learner, you can connect and engage with faculty and staff from virtually anywhere, staying connected, joining groups, or participating in hands-on learning activities just like you would on campus.
If you want to earn an online master's in information assurance, you won't find many better options than by doing so with Embry-Riddle. The online Master of Science in information security and assurance is one of the most rigorous and hands-on, uniquely focused on business and organizational life in the information age.
The program is taught from three major perspectives—quality management, knowledge management, and enterprise management. As a result, you will graduate with an incredibly well-rounded foundation in the field. You will study from instructors who hold terminal degrees and extensive expertise and benefit from classmates who can help relate their firsthand professional experiences.
The university has a large, extensive network of educational facilities both in the United States as well as abroad. You can choose to study fully from home or attend a campus near you. 
With this degree, you can even customize your degree path by choosing from one of three different specializations. All are incredibly relevant in today's ever-changing business climate, with options including Information Assurance in a Global Context, Information Systems Security, and Protecting Business Intelligence. The curriculum takes an interdisciplinary approach and requires 30 credit hours of study. 
Before completing your degree, you will take hands-on classes such as Assured Business Systems: Managing and Protecting the Information Systems Enterprise, Risk Management, and Business Continuity and Cyber Law, Cyber Compliance, and Information Assurance. 
This degree is also extremely affordable. Most courses last nine weeks with tuition starting at $1847 per term. There are plenty of financial aid options available for most students who qualify, too. The school is known for offering a multitude of scholarship and aid programs to military members and veterans in particular. 
Master of Science in Cybersecurity and Information Assurance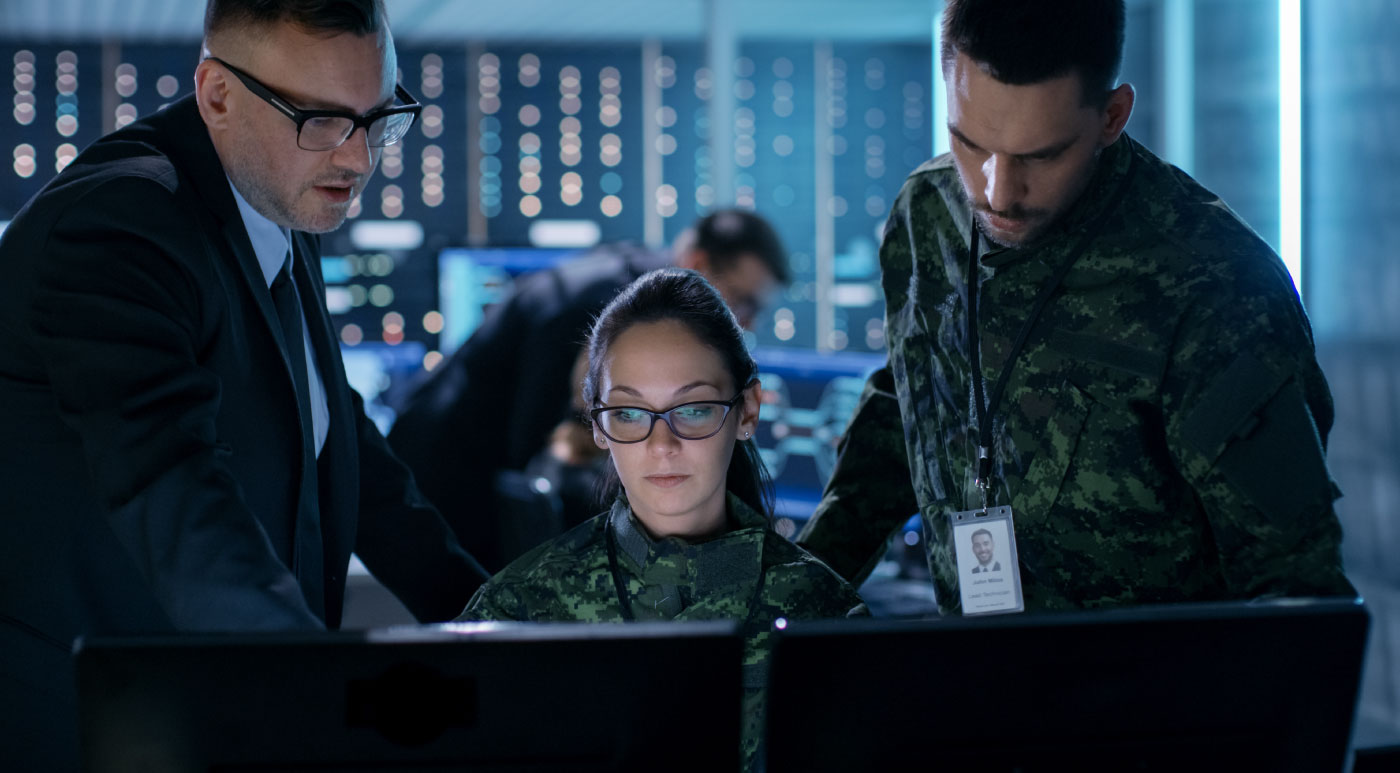 If you're looking for a diploma that more or less speaks for itself, you should consider earning a degree from Western Governors University. 
This school has an unmatched 97% employer satisfaction rate—it's a school with degrees that will not only speak for themselves but as you can see, will pay for themselves, too. 
Western Governors University offers degrees that exist primarily online. You can learn at your own pace and finish your program of study quickly. With more than 60 flexible online degree programs at one highly respected national university, Western Governors is a clear choice if you're looking to progress toward a highly rewarding career path.
The master's degree in cybersecurity at Western Governors University recognizes the very real threat that cybercrimes present. Formally known as the Master of Science in cybersecurity and information assurance, this program will prepare you to build your arsenal of skills so that you can help top organizations protect their most valuable data. 
Designed for industry professionals, the program will enable you to work while you earn a degree at the same time. You can not only earn precious industry certifications, but you'll also be able to engage in a multitude of hands-on experiences that will enable you to build your resume before you even graduate.
Closely aligned with the National Initiative for Cybersecurity Education, this program was designed with input from leading cybersecurity experts and IT employers to meet the guidelines from the National Security Agency and the Department of Homeland Security.  Most students finish their degrees in less than 24 months—but you'll be given the ultimate level of flexibility when it comes to how and when you complete your classes.
This is because Western Governors has a unique course policy that allows you to advance as soon as you are ready—as long as you can show that you have mastered the material, you can move on to a new course module. 
You'll gain expertise in key skills like ethical hacking, secure software design, and secure network design. You will also have the ability to earn top industry citations at no extra cost, with exam fees covered by low, flat tuition rates. Example certifications you can earn include the EC-Council Computer Hacking Forensic Investigator and EC-Council Certified Ethical Hacking Certification. 
You'll be guided through your courses by supportive, attentive faculty who want nothing more than to help you progress from the day you start to the day you graduate. You'll have access to all kinds of other support services, too, including counseling, tutoring, financial aid, and more. 
The tuition for this program is incredibly affordable. It's charged per term rather than per credit so that you can take classes as quickly or as slowly as you like. However, the faster you take your classes, the less money you will pay for your degree. For one six-month term, you'll pay just $3,895. You can see how the savings will begin to stack up for you!  
Master of Science in Cyber Security and Information Assurance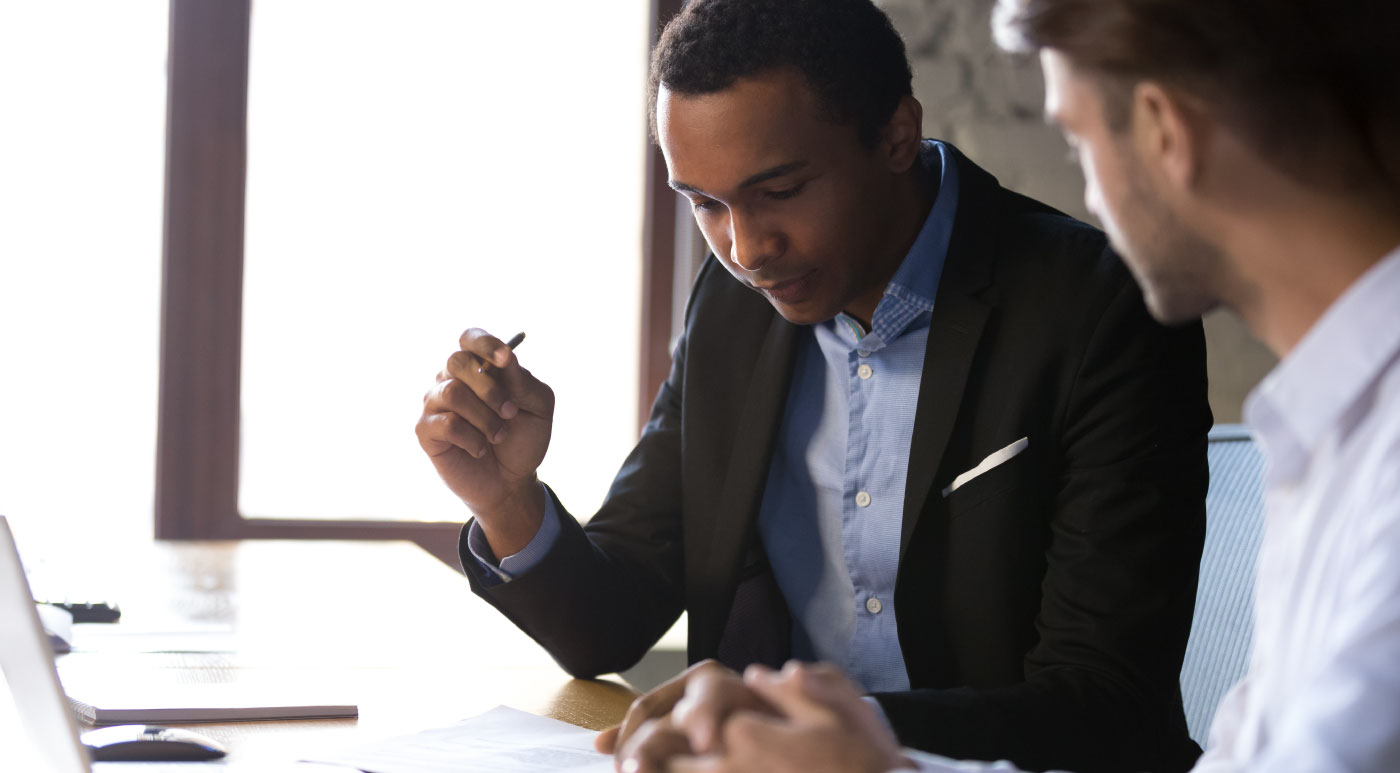 With more than 75 degree programs at the associate, bachelor's, and master's level (and plenty of credentials and certificates to choose from, too) National University is a smart choice for students who want to take control of their own education. 
Since 1971, National has offered accessible, achievable, and affordable higher education to adult learners. Whether you've been out of school for a while or you're fresh out of a bachelor's degree program, you'll find exactly what you're looking for with National. With more than 25,000 students studying all over the world, National has a large variety of educational partnerships with top employers like the City of San Diego, AMN Healthcare, and the YMCA. 
National University is headquartered in La Jolla, CA, but you don't have to live in California to benefit from these remarkable programs. You can take classes online or at a variety of military bases nationwide. Each class lasts just four weeks, meaning you will be able to focus on just one subject at a time, one month at a time. You'll finish your degree faster while still earning the credentials you need to be successful. 
A professional degree, the Master of Science in cybersecurity at National University is best for individuals who want to enhance their managerial and technical know-how. In this program, you'll take a required core set of courses along with a required specialization. Through this, you'll be able to take courses that support a variety of backgrounds and enhance your knowledge in a variety of domains.
Before graduating, you will be required to take at least 58.5 graduate units. Core classes include Cyber Security Technology, Cyber Security Ethical Issues, Net Defense and Cloud Security, and Wireless and Mobile Security. You'll also be able to take a variety of project-based courses that allow you to further explore your specialization area. 
There are plenty of benefits associated with choosing this program at National. Not only will you be able to study on-campus or online, choosing the format that's most convenient for you, but you'll also be able to enroll year-round. Classes start monthly so you can transfer in or apply at any time. 
A military-friendly school, National is also incredibly affordable. Not only is it innately more affordable with its wealth of locations (you don't have to pay to travel to campus, if you don't want to) but National is also a Yellow Ribbon school that offers steep discounts on tuition to service members and their dependents. 
You will remain a member of the National family even after you've graduated. In fact, you'll join a large community of alumni (more than 175,000!) around the world once you enroll at this university. This community will help to connect you with job opportunities, career networking, and plenty of other professional development experiences to help you as you set out toward a rewarding career. 
Master of Science in Information Assurance and Cyber Security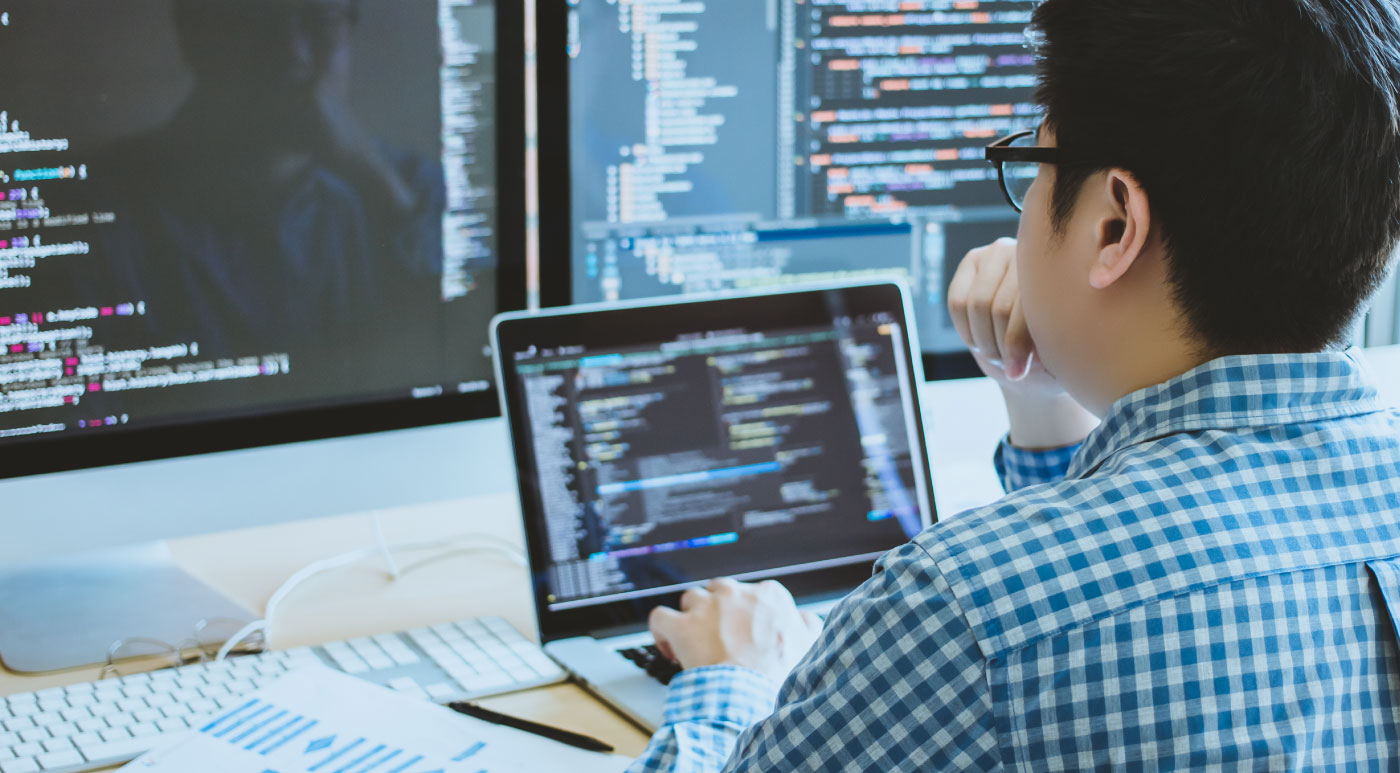 Davenport University doesn't just offer online programs. This school, with campuses located in Detroit, MI, and a number of other strategic locations around the world, is known for its immersive and accessible degrees—many of which are offered fully online and accompanied by extremely low tuition rates.
A private, non-profit university, Davenport was founded in 1866. This school serves more than 7000 traditional and adult students at 11 campuses throughout the state of Michigan as well as online. The school has four degree-granting colleges and more than 60 different majors of study.
The Master of Science in information assurance and cybersecurity, a 34-credit hour program, offers a unique combination of courses to develop your skills in management and technology. You'll develop the highly sought-after skills in analysis and risk management you need to help businesses navigate cumbersome ethical and legal issues in cybersecurity. 
Through the curriculum of this program, you'll uncover the many ways in which organizations can fight cybercrime, both domestically and internationally. It is aligned with industry certification tests so that you'll be poised for long term success regardless of the job in cybersecurity you pursue.
You'll take nine core courses along with two industry-specific electives, such as banking and financial security and health care security. Core courses cover in-demand topics such as Network Security, Application Security, and Applied Cryptography. Most students are able to finish their degrees in cybersecurity at Davenport in as little as two years (often less!).
With a highly practical curriculum, this degree will enable you to start taking courses in your major immediately. Internships are offered to most students and with a 95% employment rate (meaning 95% of all Davenport students are employed in their field of study upon graduation) you can rest assured that you'll be receiving an education that will really help you get ahead. 
This program can be pursued either fully online through the innovative Global Campus, or you can take courses on the Detroit or Grand Rapids campuses. You don't have to have a background in tech or in cybersecurity in order to apply, nor do you need GMAT or GRE test scores. 
It is one of the most affordable programs of its kind, offering a number of full-tuition scholarships from the Department of Defense and the National Science Foundation. Tuition is some of the lowest out of all private universities and colleges in the state of Michigan.
The school is registered as a Cisco Networking Academy and is one of only 13 schools in the state of Michigan to be designated as a National Center of Academic Excellence in Cyber Defense Education by the Department of Homeland Security and the National Security Agency. 
You can further reduce your expenses by getting credit for your work experience. By submitting evidence of past work experience and earned certificates, you can qualify for reduced curricular requirements—when you don't have to take as many classes, you won't have to pay as many fees. It's as simple as that. 
Master of Science in Cybersecurity and Information Assurance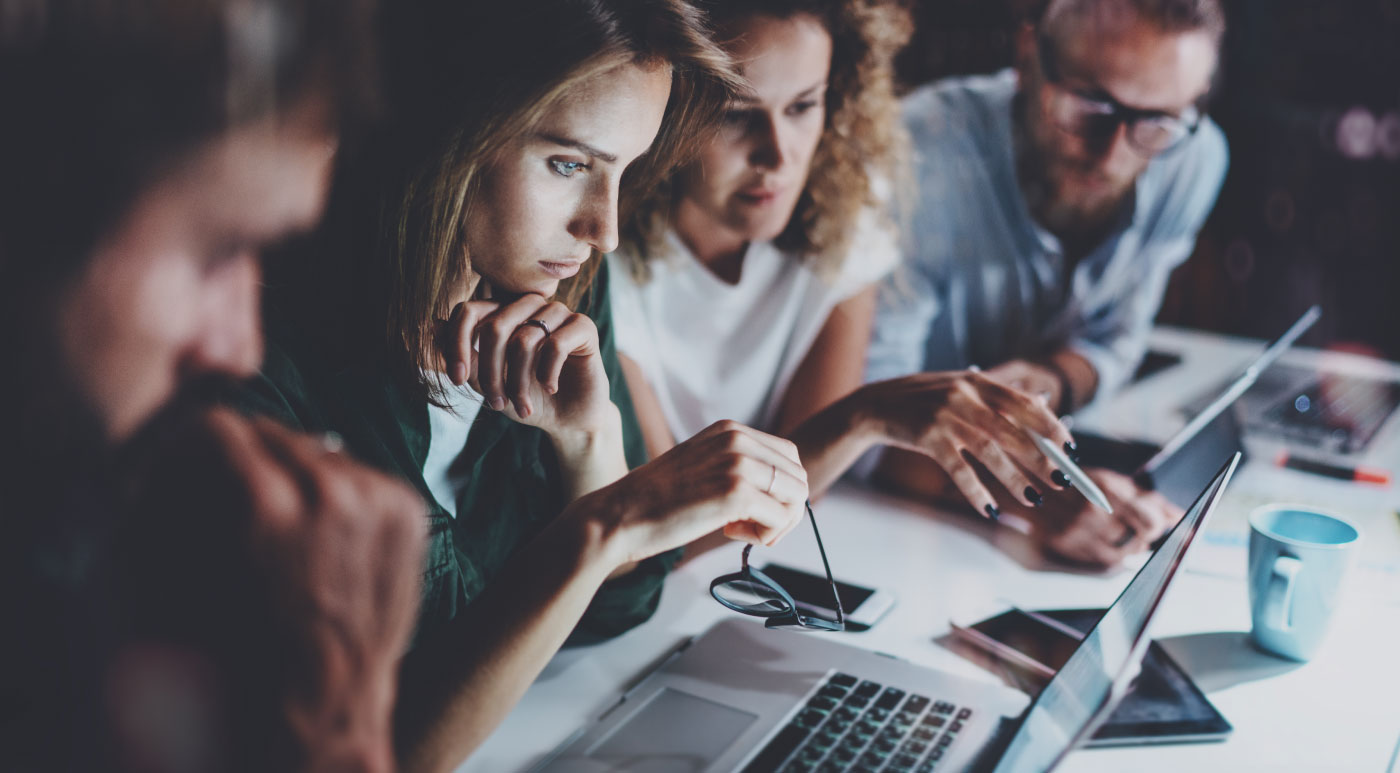 Founded in 1970, Walden University is a relatively young university—but its programs are second to none in quality and convenience. The school has more than 53,000 students, many of whom are studying remotely in other countries. In fact, there are more than 150 different countries represented at this university! 
The level of satisfaction expressed by students is unparalleled, with 91% of international students saying that they are "satisfied or very satisfied" with the university and 85% of students saying that they are "likely or very likely" to recommend Walden University to others. You can't beat that kind of prestige. 
The Master of Science in information technology at Walden offers a multitude of specializations so that you can progress toward your professional and personal goals. In addition to in-demand concentrations like software engineering, health informatics, information systems, and big data analytics, information assurance and cybersecurity concentration is one of the best. 
This specialization will teach you all the techniques you need to know to detect major threats and to define and protect companies' resources against threats. You'll also learn about the security governance structures that organizations use to prevent and to manage risks and the methods you can use to investigate, respond to, and prevent security breaches. 
Consisting of 30 total semester credits, this degree is broken down into 12-semester credits of core courses and 18-semester credits of specialization courses. You'll take courses such as Enterprise Database Design, Principles of Programming, and Information Technology in the Organization.
Because the school is part of the National CyberWatch Center, you'll benefit from some of the most fascinating hands-on experiences here. National CyberWatch Center is a consortium of higher education institutions, government agencies, and businesses, all of which are committed to a collaborative effort meant to improve and enhance cybersecurity education. 
You will learn from experienced and knowledgeable IT professionals, all of whom have valuable experience in the classroom and on the job. You'll learn by doing, engaging in simulations, virtual lab, and other authentic learning opportunities offered in real-time. Designed with working professionals in mind, this program will help you shape the career of your dreams, whether you're switching careers or seeking advancement in the career you already have. 
Walden University has a reputation as being one of the most affordable online universities in the country. Tuition starts at just $880 per semester hour and you can transfer in up to 15 credits to help make your progress toward a degree faster and more affordable. 
Walden has many financial aid opportunities, too. In addition to scholarships and tuition reduction opportunities, the school also offers multiple grants and loans. With more than 144,000 alumni all over the world, you'll benefit from a strong Walden network that will help you grow personally and professionally after you graduate.