Ready to find your ideal master's program?
www.mastersprogramsguide.com is an advertising-supported site. Featured or trusted partner programs and all school search, finder, or match results are for schools that compensate us. This compensation does not influence our school rankings, resource guides, or other editorially-independent information published on this site.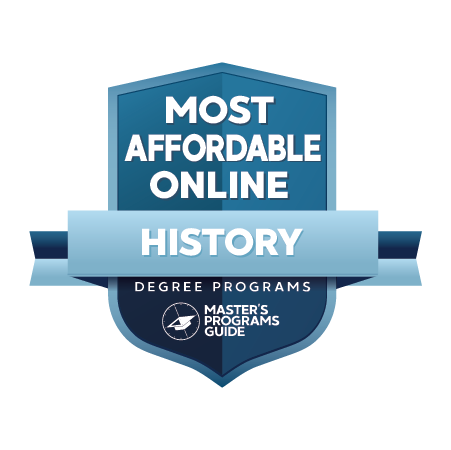 When it comes to fields of study, nothing can touch history for lofty quotations exhorting its importance. "The study of history is the best medicine for a sick mind," said the Roman historian Livy. "The history of the world is but the biography of great men," said British historian Thomas Carlyle. "The subject of history is the life of peoples and of humanity," wrote Tolstoy in War and Peace. "Every true history is contemporary history," said Italian philosopher Benedetto Croce. Similarly, American poet Wallace Stevens said, "All history is modern history." 
We could go on and on, because history inspires people, which is more than can be said for a lot of degrees. If we may draw from a more contemporary source, say, Southern New Hampshire University: "History is not only relevant, but crucial for comprehending the present, articulating and justifying viewpoints, and preserving cultural identities." All of these quotes have a point, but only that last one comes from a place that can award a degree on the subject. 
History may seem too broad to have an obvious application outside of academia. What does someone do with a master's degree in history? The universities offering those degrees are happy to list the numerous applications: teaching, law, library science, journalism, government, business, even seminary training, says the University of North Alabama. 
The University of Nebraska in Kearney rattles off job titles like history researcher, public historian, museum curator or director, library archivist, government historian, community college instructor, lecturer, political analyst, consultant, cultural resource manager, and more. The point is that the application of an advanced degree in history goes beyond the field of history itself. 
As Southern New Hampshire notes, students learn "advanced research, analysis, presentation, writing, and critical-thinking techniques" throughout the course of their studies, which it describes as a "transferable set of skills you can use in a variety of fields." The study of history, it turns out, isn't just rote memorization of facts or the ability to understand the forces behind complex events. It's a whole set of abilities that goes beyond lecture halls and museum offices.
Similarly, the process of earning a master's in history needn't be confined to college campuses, especially for working adults. Online education has made it easier than ever to get a degree while maintaining some semblance of a normal life. Even better, they're more affordable than their on-campus counterparts, making an advanced degree less of a financial burden than in the past. 
The programs in the top 10 of our best affordable online master's in history have an average tuition of $17,558 per academic year, a number we calculate using tuition as a base and factoring in financial aid opportunities. The median is $14,242, with programs costing $39,071 on the high end and $9,795 on the low. The actual price for each person will likely be different, and many universities have calculators on their sites that can provide a closer estimate of what students can expect to spend.
See Also: Best Online History Master's Degree Programs
Common Application and Admission Questions
What does it take to get into a history master's program? Most universities—but not all—in our top 10 require a base level of undergraduate history coursework, usually a minimum of 18 credit hours or the rough equivalent of a minor. In other words, don't apply to earn an MA in history if the sum total of your experience amounts to a couple of classes as an undergrad. 
Beyond that, most require letters of recommendation (usually from a professor who taught you, and preferably history) as well as a personal statement outlining your motivation for pursuing a master's in history and your areas of historical interest. Many require applicants to have taken the GRE or GMAT, but almost as many don't, because these programs are typically geared toward working adults and thus have minimal barriers to entry. 
Universities often have a GPA threshold for applicants, usually around 3.0 out of a 4.0, though they may go as low as 2.75 or 2.5. Sometimes applicants need only have hit that mark for their last 60 hours of undergraduate study, and many universities offer provisional acceptance to people who don't meet that criterion but have otherwise strong applications. A high GRE or GMAT score can help make up for GPA deficiencies as well.
Each program in our list accepts some amount of transfer credit from another institution, though the amount varies by school and program. The programs on our list tend to require between 32 and 36 semester hours of credit for the master's, so many accept no more than six hours or so of transfer credit. Some schools may accept significantly more, up to half of the total credits in the cases of Liberty University (No. 1) and the University of Memphis (No. 8). The more credit students bring in with them, the more quickly they can finish the program.
Universities tend to accept applications for online programs on a rolling basis, and they usually offer two or three start times throughout the year. Online learning offers the kind of flexibility its on-campus study can't, and because of that, it's easier for universities to take on new students throughout the year. Once in, expect to spend at least two years of part-time study to earn the degree. Most require students to complete their program within five years.
Online coursework can be completed asynchronously (at your own pace with assignment deadlines) or synchronously (meeting a specific time every week). Asynchronous coursework offers the most flexibility, and synchronous offers a stronger sense of connection with your fellow students. That said, most asynchronous programs address that with group chats, projects, and other interactive opportunities to help students feel less alone in their pursuits. 
The good news is that online learners can enjoy the same perks as their on-campus counterparts, with academic and career counseling, library services, and other student programs available to them. The bonus is that they also have their own IT teams tasked with resolving technical problems quickly.
See Also: Affordable Online Master of Education Programs
What About Financial Aid & Scholarships?
You'll want them, that's what. While online learning remains a less expensive alternative to traditional universities, $17,558 is still a lot of money to come up with every year. And that's just the average cost of the top 10 schools among our best affordable online master's in history; according to the National Center for Education Statistics, the average cost of a master's degree is $25,000. 
Although these programs are online, and thus geared toward distance learners, many universities—especially public schools—still distinguish between in-state and out-of-state students. Some universities, such as the University of North Alabama (No. 3) offer in-state tuition to all online students, and they're the heroes of our story.
The vast majority of students at universities receive some kind of financial aid. Recent data from the NCES says 85% of undergrads do it, as do 70.4% of students in master's programs, who earn an average of $17,400 in aid. So most people need help to pay for their studies; luckily, they have numerous options to find it. 
The first step to take is to fill out a Free Application for Federal Student Aid from the U.S. Department of Education's Federal Student Aid program, which will explain what types of aid you qualify for. While waiting to hear back, you can get a quick estimate of your qualifying programs using the site's FAFSA4caster. The entire Federal Student Aid website offers a bounty of helpful information and links, explaining the types of financial aid, instructions for how to apply for it, and an overview of how the process works. The site has an extensive section explaining student loans, including a loan simulator. The site breaks down resources by life situation (about to go to college, just graduated, repaying loans, or falling behind), with a wealth of information on everything from choosing repayment plans to understanding your rights should you fall behind in payments. 
Loans remain the most popular choice for students seeking help to pay for their master's degree. According to the NCES, loans account for 57.1% of their financial aid, grants 32.5% and other forms 10.4%. Loans may be the most popular, but grants and scholarships are the most desirable, because you don't have to pay them back. Scholarships are based on merit and grants on need. 
The internet has a million scholarship and grant aggregators, but it's a good idea to start with the U.S. Department of Labor's scholarship finder, which lists more than 8,000 scholarships, fellowships, grants, and other financial aid awards. Its numbers reveal a truth of graduate studies: There are fewer opportunities for grad students. The most recent numbers on the site show 5,338 for undergraduates and 2,974 for graduates. While the available field may be smaller, there's still a lot of opportunity for people looking for help.
Another good place to look is the university themselves, who have in-house scholarships and grants for students. Ditto the schools' home states, which may offer financial assistance for students studying there. Private companies or institutions are other good places to check, particularly ones that have some link to history. If you're working, check to see if your employer offers reimbursement for continuing education. 
If you aren't employed, check Federal Work-Study, which provides part-time work for students related to their field of study. Finally, veterans and active-duty military will want to check the Post-9/11 GI Bill, which helps pay for college studies. 
How Much Can I Make With a Master's in History? 
Dig through all of those quotes about the importance of history, and you won't find a single one touting it as a surefire way to get rich. But the applications of a master's degree in history are numerous, so much depends on how people use what they've learned. Let's start with the most obvious, historians, who "research, analyze, interpret, and write about the past by studying historical documents and sources," according to the U.S. Bureau of Labor Statistics. 
According to BLS data, they earn an average annual salary of $66,380, with the bottom 10% bringing in $29,270 and the top earners $110,670. The jobs aren't terribly plentiful; the BLS estimates there are 3,300 of them nationally, and expects that figure to grow by 6%, or 200 positions, through 2028. That's on par with the national average of 5%. The biggest employers of historians are federal, local, and state governments, with New York, California, Utah, Washington, D.C., and Virginia offering the most. 
The BLS also has data for archivists, curators, and museum workers. The good news there are a lot more of these jobs, 35,900, with an expected growth rate of 9% through 2028. That means another 3,300 jobs in the coming decade—the current number of total historian jobs in the U.S., according to the BLS. The median salary for them is $48,400, but the data gets more specific when you dig deeper. 
For example, the BLS says archivists make an average salary of $56,400, curators $58,490, and museum technicians and conservators $46,870. The highest paid archivists pull in $90,830, with New York, Texas, and Maryland offering the most jobs. Top curators make $94,330 and will find the most work in New York, California, and Texas. Museum techs and conservators top out at $74,840 and will find the most jobs in California, New York, and Illinois.
Because teaching is a common career choice for a person with a master's in history, the BLS also has data for postsecondary (i.e., college) history teachers. They enjoy the best salary numbers of all the positions we've discussed, earning an average of $83,990. On the low end, they make $40,600, with the top earners bringing in $134,170. 
The BLS doesn't have a growth forecast for postsecondary history teachers, but Texas, New York, California, Massachusetts, and Virginia offer the most jobs for them. Interestingly, you'll find the most postsecondary history teachers in Rhode Island, West Virginia, Massachusetts, Virginia, and Maine. Maybe they're in Rhode Island because it pays so well—$109,240 on average, second only to their counterparts in Washington D.C., who earn an average of $120,400. 
What Are the Best History Degrees?
We know that you have educational goals that you're itching to pursue, but you may not know where to start. The editors of Master's Programs Guide utilize a unique ranking methodology based on the following five aspects:
25% Overall Degree Affordability: Average cost of undergraduate and graduate tuition per school
25% Graduation Rate: Number of students who start at the university and actually finish there
20% Earnings Potential: Average mid-career salary of school alumni
20% Selectivity: The number of students who apply versus the number who actually get accepted
10% Online Graduate Offerings: The number of programs offered online in each department
At Master's Programs Guide, we strive to do our best to guide you and your family toward a fruitful academic career. The pursuit of knowledge is a noble one, and we want to help you reach your goals.
Check out our ranking of the best affordable online master's in history!
Master of Arts in History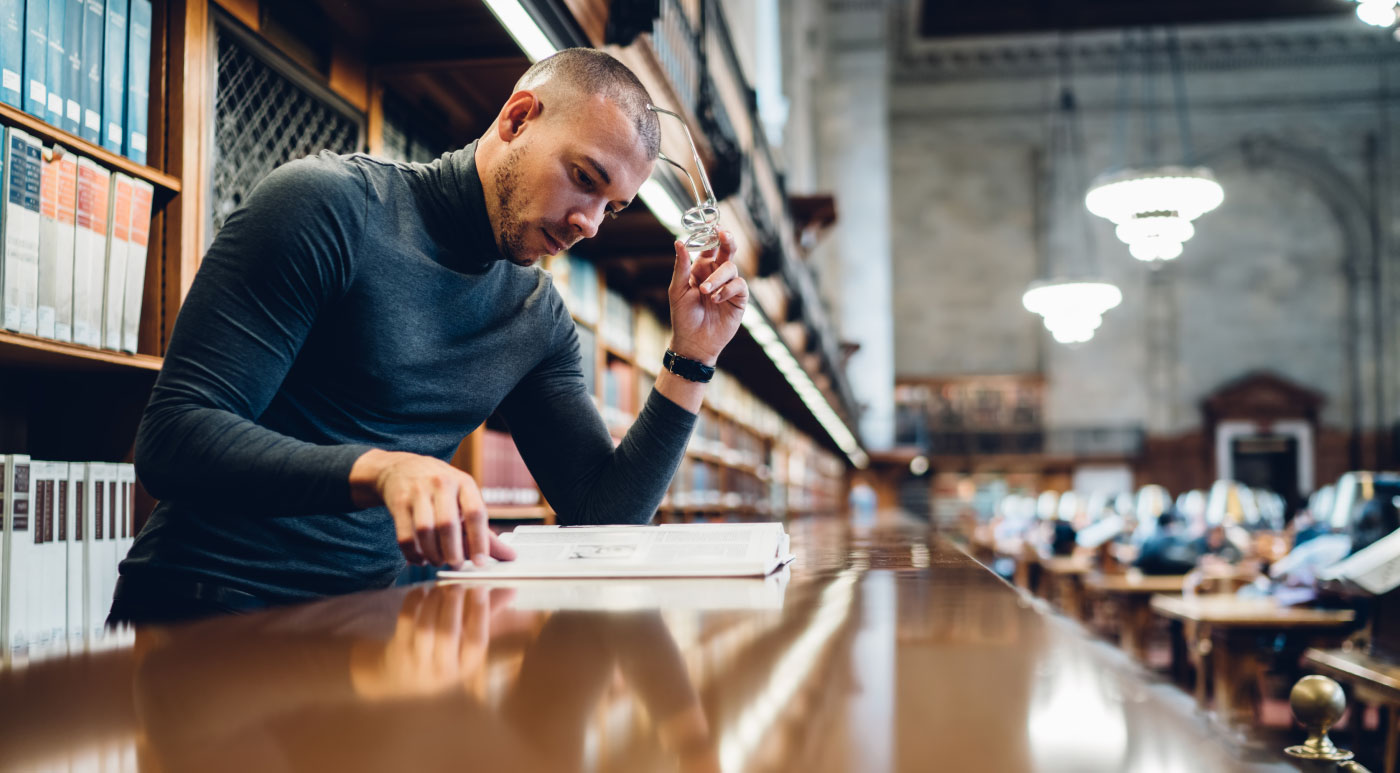 On the website for Liberty's MA in history is the usual language around the benefits of choosing Liberty for a program—it's taught by the same professors who teach the courses on campus, it's flexible, affordable, yada, yada—and then there's some notable differences from other programs. "We offer history courses that are taught from a biblical perspective," it says, adding that students will learn "how the Christian heritage has shaped our current cultural context as well as how to study history through a biblical worldview." None of this is surprising once you understand Liberty University was founded by celebrity preacher Rev. Jerry Falwell with the intention of training "Champions for Christ." 
That perspective imbues the history MA, a 36-hour program that takes an average of one and a half years to complete. The curriculum is divided into three areas: nine hours of core courses (Historical Methods, Historiography, and American Christian Heritage), 18 hours of history electives (in topics like the American Revolution, the Civil War, history of American political parties, major world history events, more) , and nine hours of regular electives. 
Among the featured courses on Liberty's website is Protestant Reformation, which looks at the "social, political, economic, scientific, cultural, and spacial" effects of the Protestant Reformation on Western Culture. That speaks to one of the MA program's stated learning outcomes, understanding the development and effects of Christianity in the U.S. 
The university also says students will learn how to conduct historical research and effectively use archives, digital resources, and oral histories. Historiography, a.k.a. the study of historical writing, has its own course, where students learn "its theoretical and interpretive underpinnings, and how to document history responsibly as a historian." There's a thesis option for interested students.
Liberty prides itself on what it calls the "three As": affordability, accessibility, and academic quality. However, it's on the pricier end: $27,432, nearly $10,000 more than the average for programs in our top 10. Active-duty military, veterans, and veterans who are first responders can earn significant discounts on tuition. 
Everyone else may take comfort in knowing that 87% of Liberty's students are awarded financial aid and that up to 50% of degree credit can be transferred in to save money. The courses last eight weeks and are available 100% online. To graduate, students will need to maintain a 3.0 GPA, and they can't earn a grade below a B in core classes. 
Getting into Liberty's program is pretty simple. All prospective students need is a bachelor's degree with a minimum 3.0 GPA, transcripts, and a statement of purpose. The program has eight start dates throughout the year, so students have numerous opportunities to begin their studies. 
Master of Arts in History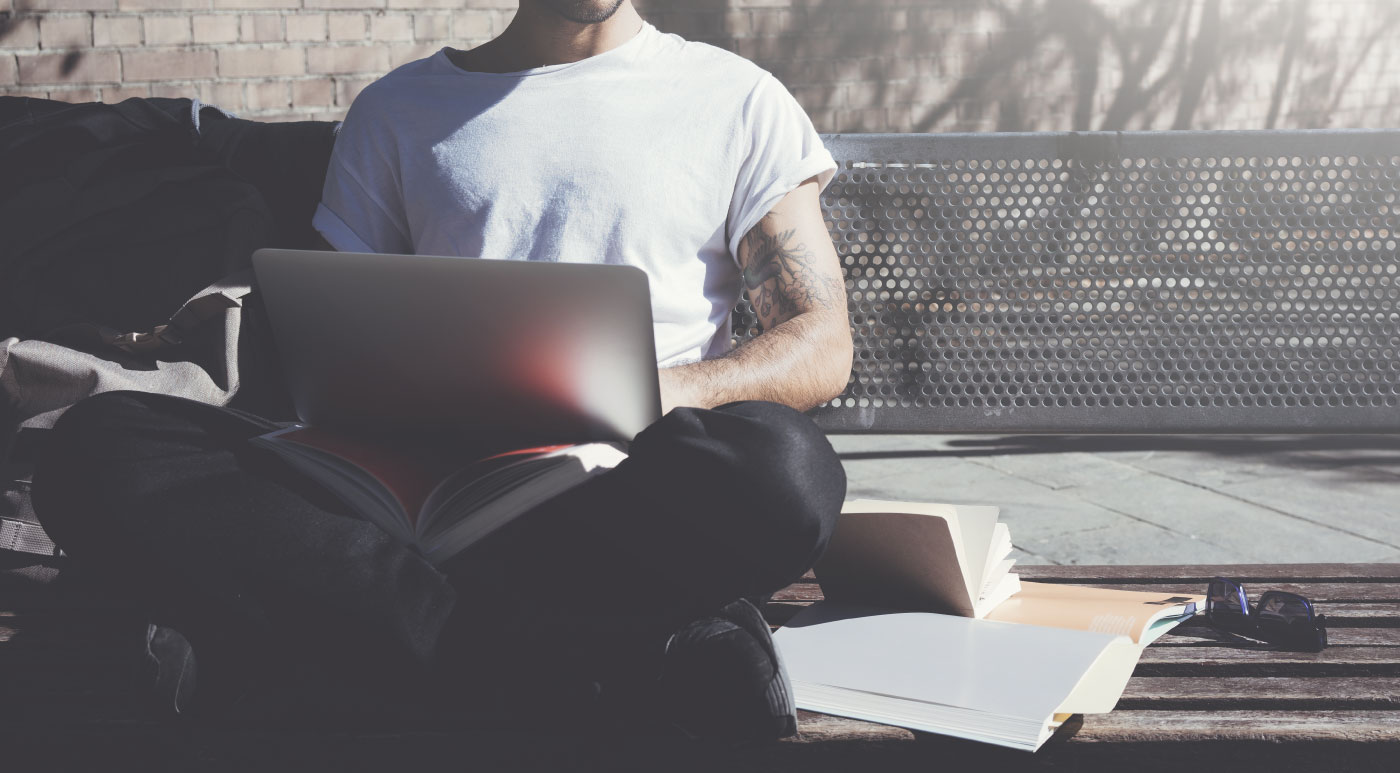 How do you know when you're in the right area for Sam Houston State? Just look for the white 67-foot statue of a man next to Interstate 45 in Huntsville, TX. That's Sam Houston—though the official title of the statue is "A Tribute to Courage"—which means his namesake university is nearby. Also nearby: the largest prison in Texas, which is Huntsville's greater claim to fame. But SHSU goes back to 1879, and it's the third oldest public university in the state. 
It notes that 75% of its students work while pursuing their degrees, which fits its online master's in history. On average, they take one course at a time, because SHSU estimates full-time students—who take three courses concurrently—can expect to spend 30-40 hours per week on coursework.
SHSU's MA in history is a 30- to 36-hour program, with thesis (30 hours) or written portfolio (36 hours) options. Students choose one of three tracks: rights and identity, war and violence, and encounters and exchanges. Rights and identity examines "how individuals and collectives have conceived of sovereignty, space, and self in various cultures and societies." War and violence is pretty self-explanatory, but studies how "societies throughout history have experienced, conducted, and remembered military conflict, mass killing, and genocide." (Fun!) Encounters and exchanges is based on the idea that "cross-cultural encounters have been central to the human experience since antiquity," and this track looks into how those have manifested. 
While the degree is available 100% online (as well as in hybrid and on-campus forms), the class experience varies by professor, per SHSU's FAQ. All of the courses are writing-intensive, but some operate more like an email correspondence course between student and professor, and others are more sophisticated, with class chats, group projects, and other online interactions. 
Students finish their degrees with either a history portfolio or thesis. The portfolio option includes an essay that essentially summarizes what students learned during their studies, as well as two "article-length" essays, along with papers from their coursework. The thesis option follows a research project. Both options require students to orally defend their work.
Admission into SHSU's MA program requires transcripts of all prior degrees (which needs to include at least 18 hours of history coursework), GRE scores, two letters of recommendation, a statement of intent (explaining why you want to pursue a history master's), and an academic writing sample. Students who lack 18 hours of previous history coursework may still be provisionally accepted depending on the strength of their application as a whole. 
Up to six hours of credit may be transferred in for the thesis option, and nine for the non-thesis. Whichever track students take, they won't have to spend a lot of money. SHSU costs $12,516, well below the average for the best affordable online master's in history. Even better: The school offers a $1,000 scholarship for new online students.
Master of Arts in History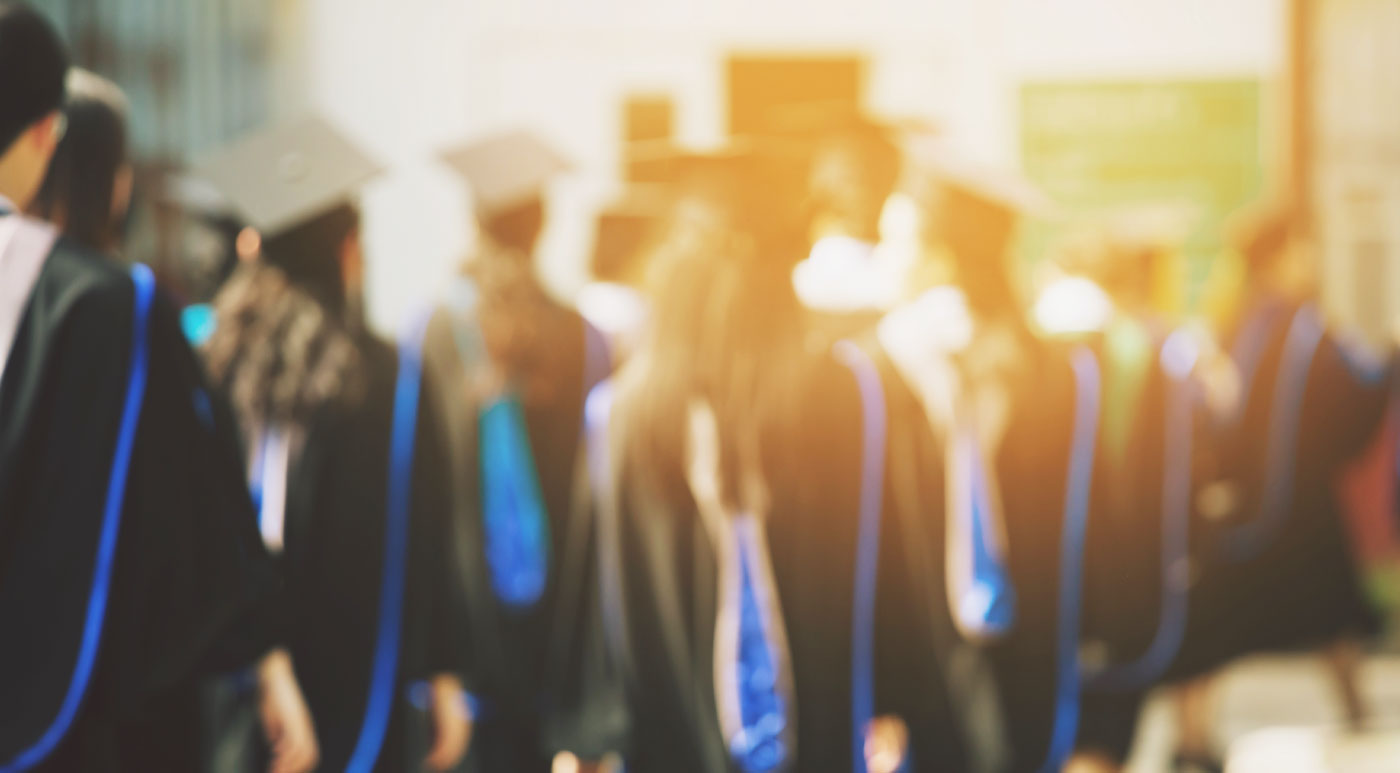 Although Auburn, the University of Alabama, and Alabama State get most of the attention when it comes to schools in Alabama, none of them has been around longer than the University of North Alabama, which traces its history to 1830. That's when it opened as LaGrange College, before becoming Florence Wesleyan University in 1855, then the State Normal School at Florence in 1872. And the name kept changing. All told, the university has had eight names over the course of nearly 200 years, though the University of North Alabama has stuck since 1974. 
Students in the school's MA in history program could write a thesis on all of those name shifts—along with, we're spitballing here, how they reflected the changing social climate of the state and region or something. Aiming to prepare graduates "to teach at the secondary level and beyond," UNA's program offers thesis and non-thesis options, with the latter requiring a research project and comprehensive exam. 
The degree itself requires 33 hours: 15 hours of core, 12 hours of electives, and six hours for thesis or research project. UNA describes its history master's as "a generalist program with an emphasis on U.S. history," and the core coursework bears that out. It includes four seminars—U.S. History to 1877, U.S. history since 1877, world history to 1815, and world history since 1815—along with a course called Historiography and Methodology and a comprehensive exam. 
Students are also required to demonstrate a research skill; that can be via coursework to complete foreign language reading proficiency or by completing an exam to test foreign language reading proficiency. The whole process takes two years of full-time study, though many MA students are part-time.
Students entering the program can transfer in up to six hours of credit (if they earned a B or better), though some students may earn up to 12 hours of credit pending approval by the graduate committee, department chair, and college dean. 
Admission into the program itself requires a bachelor's with at least 24 hours of history coursework (or a major/minor in history) with a minimum 2.75 GPA, GRE scores (146 on verbal, 140 quantitative, and a 3.5 on analytical writing), three recommendations, a personal essay (describing career goals and historical areas of interest), and a writing sample (preferably scholarly or research, but professional or creative writing is also accepted). 
The program begins during the fall, spring, and summer, with deadlines for applications happening a few months before the start of the term. Unlike many other public schools, the University of North Alabama offers in-state tuition to all online students. The cost boils down to $12,121 per academic year, placing it well below the average for the top 10 programs on our list. 
Master of Arts in History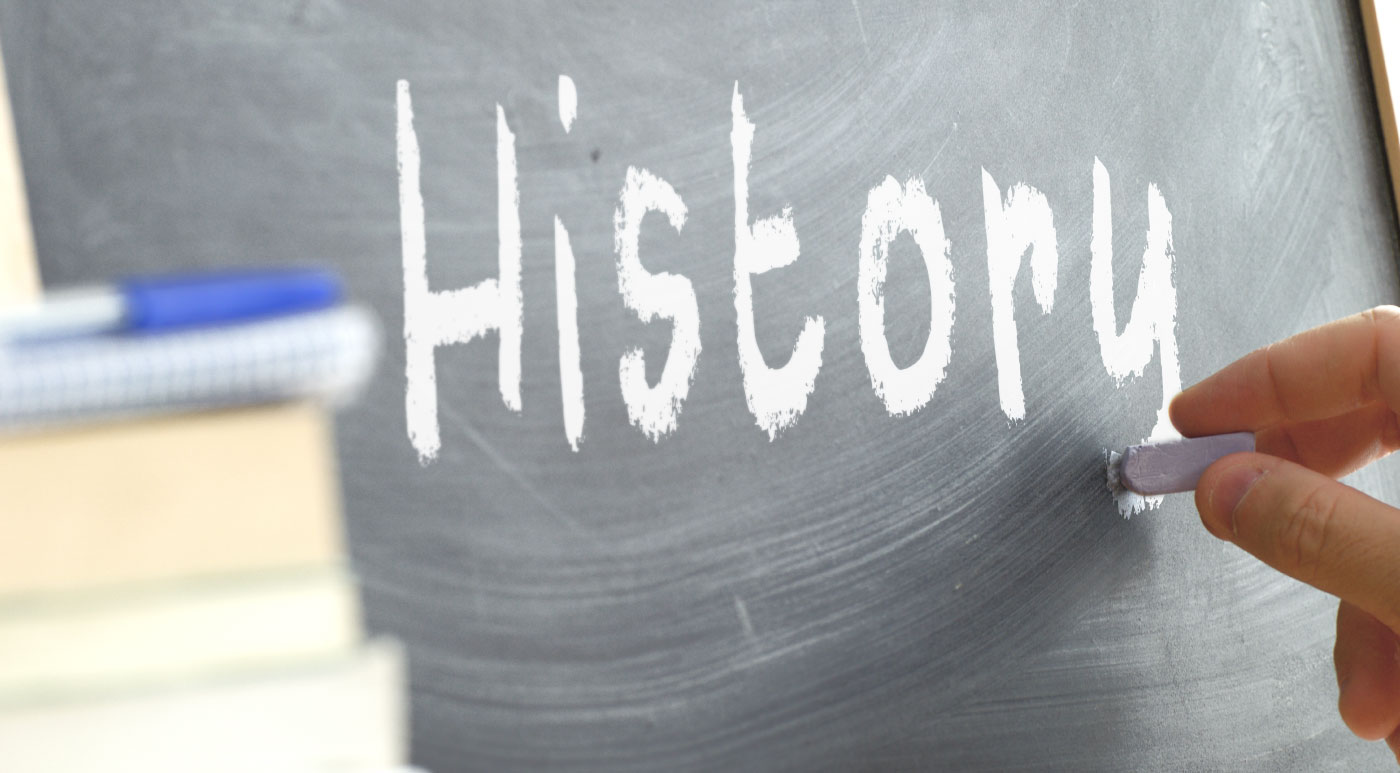 Like a lot of universities, the University of Nebraska at Kearney started as a normal school to train teachers back in 1905. Back in those days, people could enter the normal school after completing eighth grade, which sounds completely crazy more than 100 years later. (Well, it was a different time.) 
Like a lot of those schools, it didn't take long to become a four-year institution, as what was then known as the Nebraska State Teachers College did in 1921. A couple name changes later, and voila, the University of Nebraska at Kearney, which offers its MA in history both online and in person at its campus in central Nebraska.
The 36-hour program offers thesis, non-thesis/portfolio, and public-history options. For those who are unfamiliar, public history "describes the many and diverse ways in which history is put to work in the world," according to the National Council on Public History. To put it in simpler terms, "it is history that is applied to real-world issues," per the NCPH, which prefers the term "applied history." Regardless, it's one of three tracks for UNK's history master's. 
Each track takes the same two foundation courses: America Interpreted (an introduction to American historiography) and Historical Methods (an introduction to historian tools and methods). From there the tracks diverge based on their focus. Thesis-stack students take an Introduction to Thesis course, followed by three hours of public or digital history, six hours of U.S. history, six hours of non-U.S. history, and six hours of electives. They earn another six hours of credit for their thesis. 
Non-thesis students also complete three hours of public or digital history, then 12 hours of major courses, nine of minor classes, and six hours of electives. In lieu of a thesis, they need to complete a comprehensive academic portfolio that includes work completed during their studies and essays in the major and minor fields. 
The public history track includes nine additional hours of required courses: Readings in American History, Digital History, and a history internship. Six hours of public history electives follow, then electives with a thesis or non-thesis research project for 15 more hours. (Non-thesis folks complete a second internship.)
No matter the track, the admission requirements are the same: an undergraduate degree with at least 18 credit hours of history, a 3.25 GPA as an undergrad or GRE scores, a letter of intent describing personal goals in obtaining a history master's, two letters of recommendation, and "evidence of writing and analytical skills." Prospective students will also need to have $15,975 to spend per academic year, which is about $2,000 less than the list's average. 
What can graduates expect to do with an MA in history? UNK helpfully lists 15 potential job titles, such as history researcher, museum curator, library archivist, community college instructor, political analyst, historical preservationist, cultural resource manager, and more. Maybe print out that page to have on hand in case any snarky family members ask, "So what're you gonna do with a history master's anyway?"
Master of Arts in History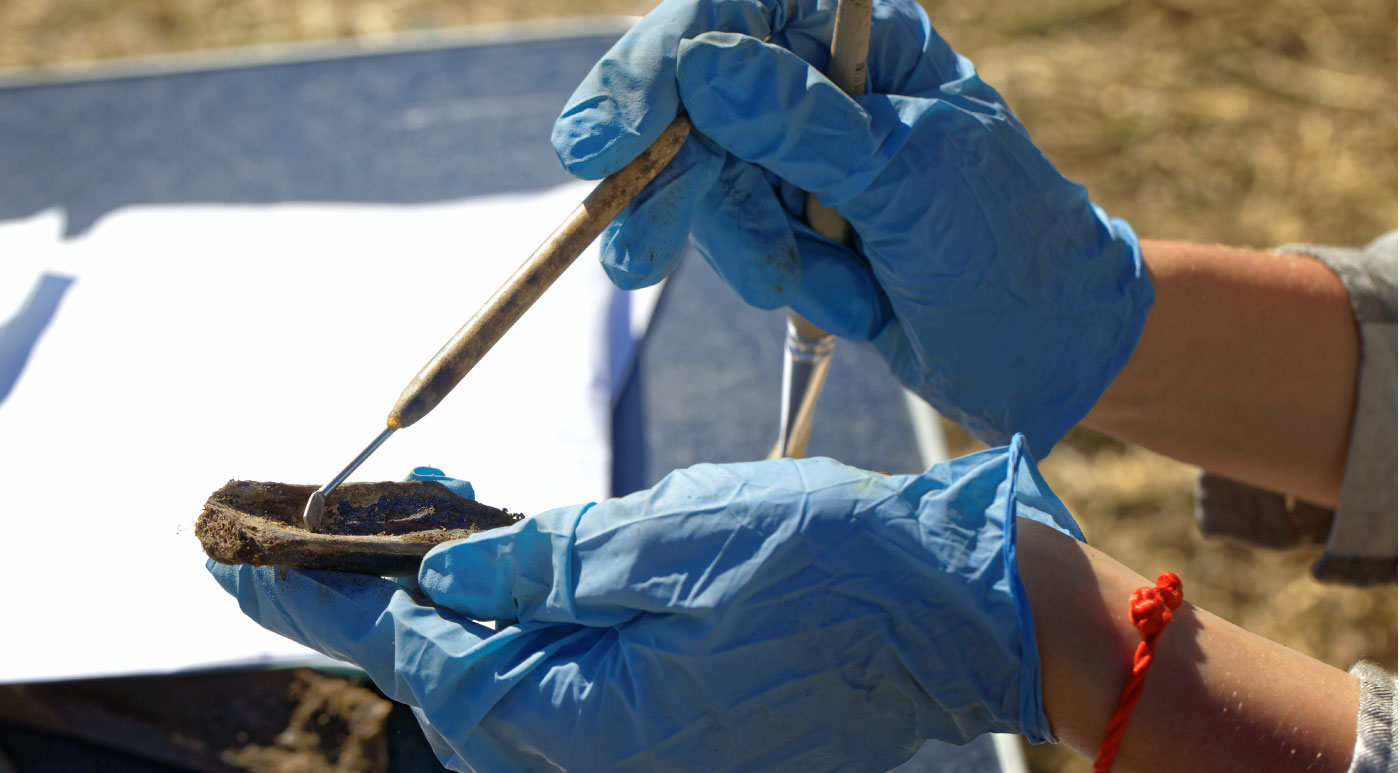 You know your school's in the middle of nowhere when a prairie dog town must be removed in order to build it. That's the case with Fort Hays State University in Hays, KS. In 1903, the first classes offered by what was then the Kansas Normal School occurred in the abandoned army outpost of Fort Hays. But when it was relocated closer to town, they had to move some prairie dogs out of the way first. And the prairie dogs never forgave the students for it. (We're guessing about that part.)
The long and bloody history between the prairie dogs and townspeople of Hays, KS, is just the sort of thing that could be chronicled in a project for the university's MA program. But not for a thesis, as the online history MA degree doesn't offer a thesis option. Don't feel too relieved: Instead of that, students must pass a written comprehensive exam that lasts eight hours. 
The curriculum also includes two seminars that involve writing major research papers, and students can't earn lower than a B. In total, the degree requires 30 credit hours of history coursework and 21 hours of history electives, though FHSU specifies only that Historiography and Historical Methods need be among them. That's because the university designs the degree to flexibly accommodate student interests, or as the university rather grandiosely puts it, "You'll only be bound by your thirst for scholarship." 
Students are invited to pursue their historical interests, but FHSU offers research opportunities for Western history, agriculture and rural studies, European history, history of science and technology, world history, and local history. How local? Hyper-local. One of the recent theses listed on the program's website is, "A History of Select Businesses in the Historic Chestnut Street District of Downtown Hayes, Kansas." Sadly, online students won't get to further that research with their own theses.
Graduate-level courses include Introduction to Public History; the American Civil Rights Movement; History of Science; History of Christianity; Religion, Heresy, Magic, and Myth; England to 1688; Middle Ages; Russia to 1917; History of Kansas; Chicanos: A History of Mexican Americans; the Era of the Civil War, and many others. 
Admission to Fort Hays State University falls in line with other programs among the best affordable online master's in history. Prospective students need an undergraduate degree "with satisfactory performance" in a minimum of 18 hours of history courses (one of which needs to be a course in methodology of historical research). That bachelor's also needs to come with a 3.0 GPA, or at least a 2.5 GPA and a minimum score of 150 on the verbal portion of the GRE. Applicants also need two letters of recommendation, a writing sample ("demonstrating research and documentation skills"), and a personal statement. Tuition lies on the cheaper side: $12,420 per academic year.
Master of Arts in History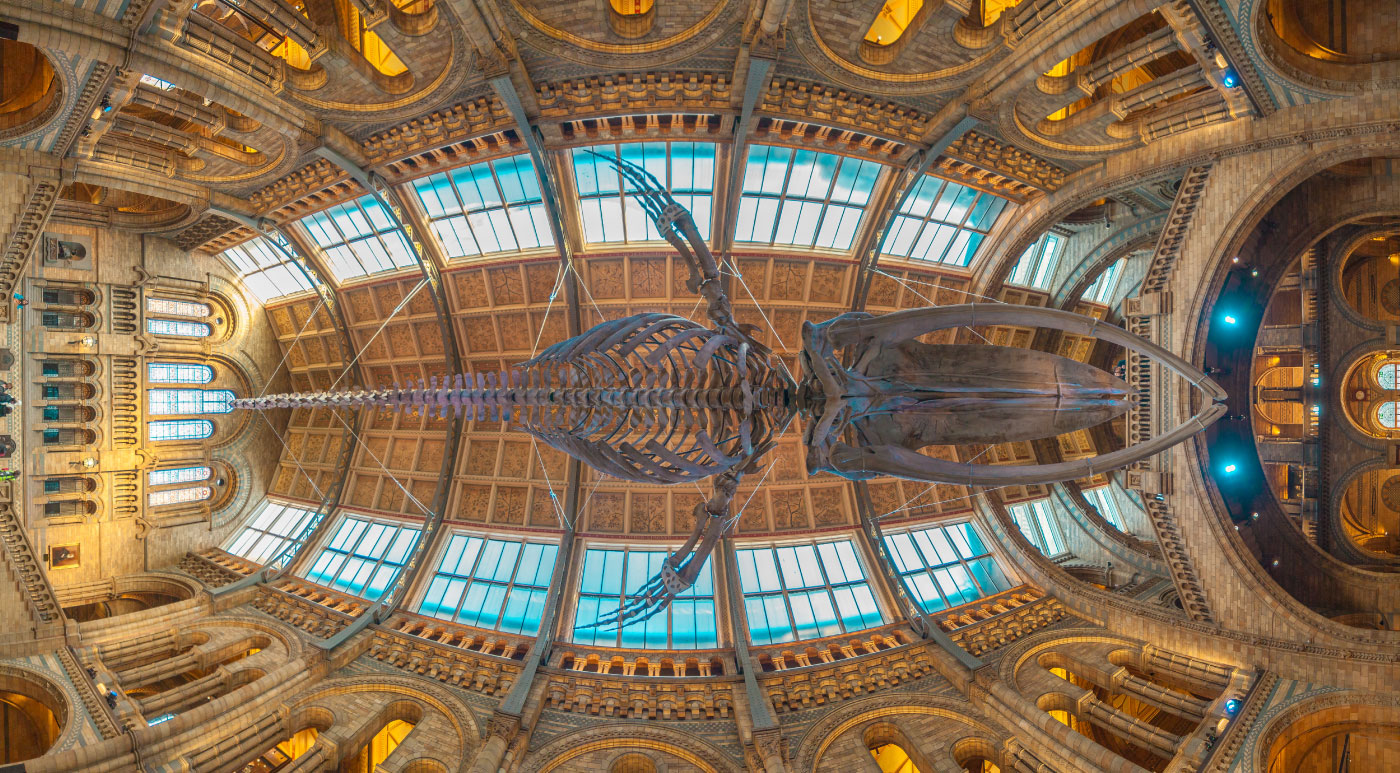 Google "Louisiana Tech alumni," and prepare for an onslaught of athlete photos, along with one of the guys from Duck Dynasty. It's lean when it comes to historians. The closest thing to that on the university's Wikipedia page is George Rollie Adams, who developed the Strong Museum of Play, the world's first museum "devoted to the history and exploration of play." It's also the home of the National Toy Hall of Fame. So, in short, it's the most fun history museum in the entire world, and Louisiana Tech is sorta, kinda related to it! (Adams majored in social science education and English, but still.)
Sure, someone wouldn't necessarily need a master's in history to come up with the idea for a museum devoted to playing and toys. But Louisiana Tech says it's "designed to train students in the knowledge and skills necessary to the professional practice of history," which is 100% necessary if you plan to open a history museum. 
Tech's MA program comes in two varieties: 30-hour thesis and 33-hour non-thesis. All students select a "major field," wherein they take at least 12 hours of thematically related coursework. The university recommends the thesis program for students planning to pursue further study beyond their master's. 
Included among the 30 hours are six credit hours for thesis work, 15 hours of graduate history classes in stuff like historiography, American history pre-/post-1877, Louisiana history, the Civil War, medieval history, and more, most of them seminar-based. The remaining nine hours can come from lower-level courses like History of American Sports, History of Science, African-American History, and others.
The non-thesis option requires students pass a written exam (administered by three examiners in at least two fields of study) and submit two substantial research papers completed during graduate coursework. Of the 33 hours required to graduate, at least 21 of them must come from graduate-level courses. Thesis or no, all students have to take introductory classes in historiography and historical research and writing.
Students applying to Louisiana Tech's MA program need to come armed with some historical knowledge. The university requires at least 21 semester hours of history coursework—the equivalent of a minor—included in their undergraduate degree. For admission, they'll need to supply transcripts, GRE scores (from within the past five years), and a one-page statement of purpose outlining objectives and areas of interest. 
Once admitted to the university, students choose their major field with input from a faculty advisor. Whatever the requirements, people interested in a master's will be hard-pressed to find a better deal: At only $9,795, it's the cheapest program in our top 10 and nearly $8,000 below the list's average. 
Master of Arts in History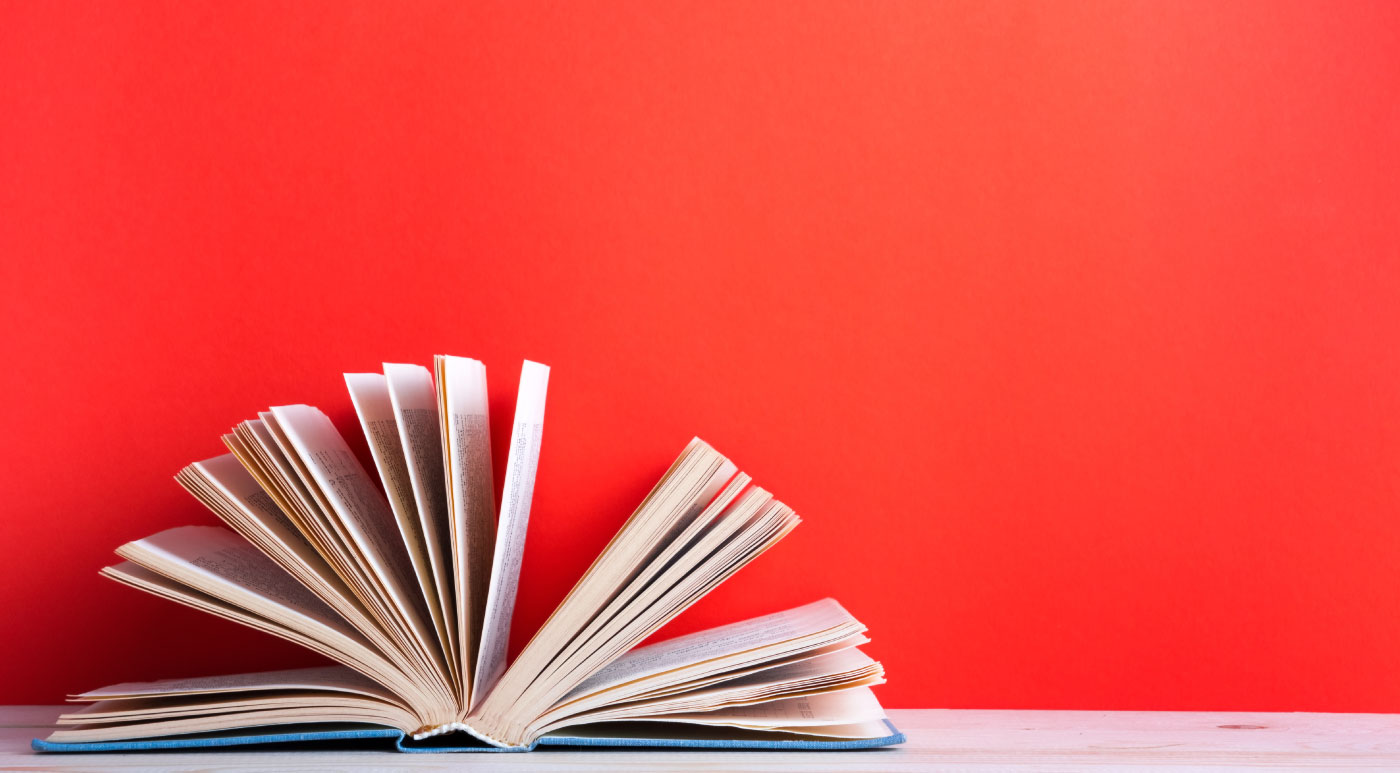 Plenty of universities started as so-called normal schools to train teachers, but how many began as accounting schools? Back in 1932, Southern New Hampshire University was known as New Hampshire Accounting and Secretarial School, and it operated on the second floor of a storefront in downtown Manchester, NH. Most of its students attended classes in the evening, meaning adult education was part of the school's mission from the beginning. That continued when it became a four-year institution in the 1960s and continues now with online learning. (And yes, it still offers an accounting degree.) 
Building historical knowledge is part of the intent of SNHU's program, but it's also designed "to prepare you for an array of careers outside of academia and traditional history-related positions," per the program's website. That's because the master's helps you "become skilled in advanced research, analysis, and presentation of information while developing your ability to plan and execute projects." 
That said, the 33-hour program digs deep into its field by offering three concentrations: American history, military history, and public history. American history needs little explanation, and SNHU's approach takes "a broad look" at it by studying the significant factors that shaped the country. Courses include Early American Encounters, the Gilded Age and Progressive Era, America and the World Wars, and Era of the Civil War. 
The military-history concentration digs into military theory and the effects of warfare via courses like History of Military Thought, America and the World Wars, the Russian Revolutions, and Chinese Imperialism. Public history takes a different approach, one geared more toward what SNHU calls the "tools of public history" instead of digging into specific periods. The concentration is designed to train students to create preservation and outreach initiatives that educate people.
Regardless of concentration, all students take the same six core courses emphasizing historical methods and research skills for 18 credit hours: Historiography, Historical Methods, Comparative History and Research, Historical Lenses and Scholarship, Research Seminar for Historians, and Capstone for Research Historians. 
The 15 remaining credits come from a concentration and may include an internship. Students pursuing a concentration in public history also complete a capstone project or presentation that emphasizes the skills they'll need to work at a museum or similar institution.
Up to 12 credits may be transferred in, and the program can be completed in as little as 15 months. Coursework is completely asynchronously, so there are no set meeting times for classes. SNHU also has some of the least stringent admission requirements of any program on our list: a bachelor's with a minimum 2.75 GPA and personal statement are all applicants need. (Even folks whose GPA lies below that may earn provisional acceptance.) No GRE or GMAT required. But money is, and a good chunk of it. At $39,071, SNHU has the most expensive program in our top 10.
Master of Arts in History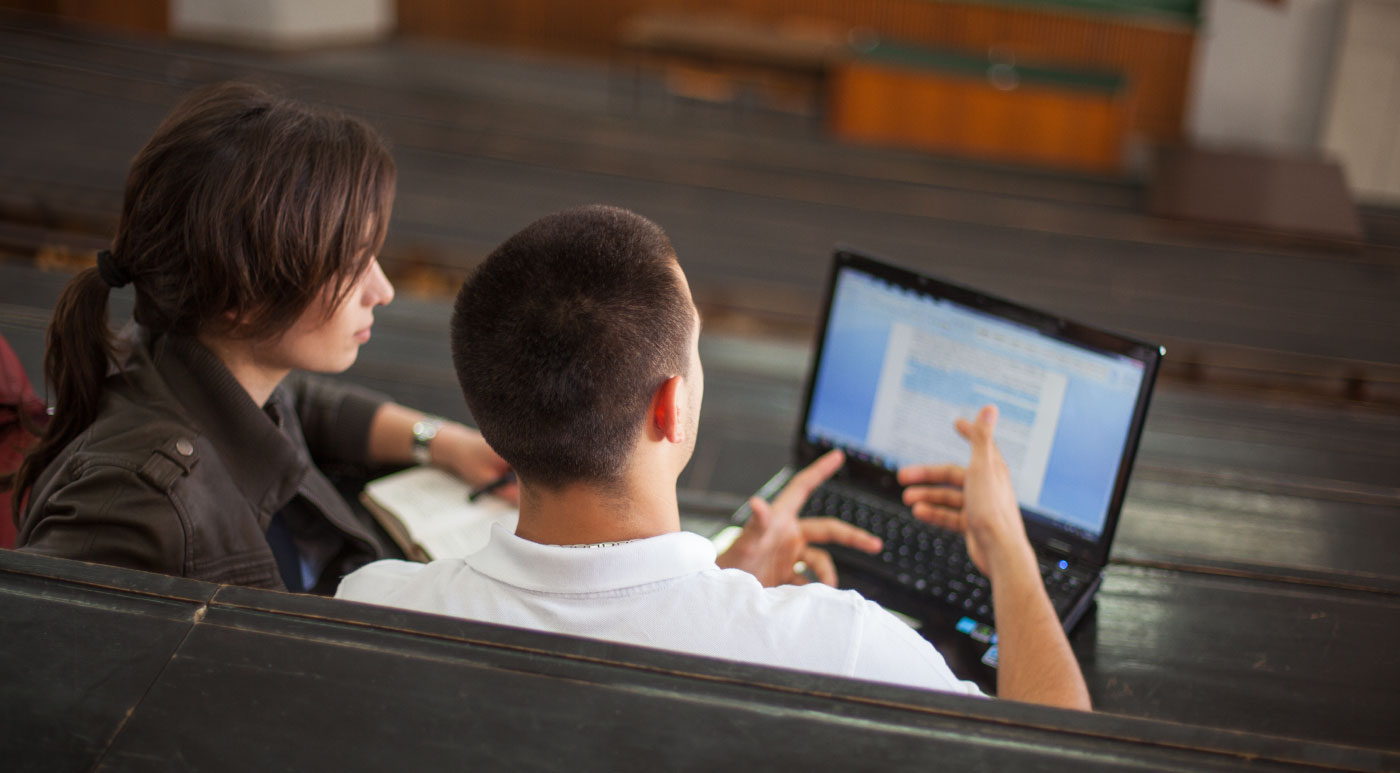 When asking "Why History?" on its website, the University of Memphis employs the familiar William Faulkner quote "The past is never dead. It's not even past." It goes on to note how historians think critically, communicate effectively, and study people (not in a crazy way). "The intellectual discipline of history, then, makes us better citizens, better interpreters of the world around us, better informed, and more responsible members of the larger human community." Put that way, pursuing a master's degree in history sounds like the most noble pursuit anyone could undertake.
At the University of Memphis, it's a 33-hour pursuit built on 11 courses with topics like Modern Middle East, High Middle Ages, U.S. 1914 to World War II, Philosophy & Theory of History, Women/Gender Historiography, Colonial America to 1783, and more. The university's website notes that the strengths of the online program in particular include U.S. history; women, gender, and family; Asia; and medieval Europe. 
Impressively, the University of Memphis allows up to 15 credit hours to be transferred in, meaning nearly half the degree coursework can come from elsewhere. A thesis is optional; the University of Memphis recommends those intending to pursue a Ph.D. write one, but those for whom the MA is a terminal degree can skip it. 
Admission into the program hits the usual beats: a bachelor's degree with a minimum of 18 semester hours of history coursework and a minimum 3.0 GPA, transcripts, two letters of recommendation, a writing sample (preferably from a history course), and a personal statement describing your motivation for pursuing a history MA, your field of interest, and any other pertinent information for your application. 
Aside from Egyptology, which is available only on campus, the University of Memphis doesn't offer any official concentrations for its history MA, but it does offer a variety of fields of study students can pursue informally, such as African-American history, modern Europe, global history, ancient world, the U.S. before and after 1877, Latin America, Africa, China, Japan, Russia, and much more. 
Why does Egyptology get an official designation? Because professor Peter J. Brand is a noted Egyptologist. Online students can still pursue Egyptology informally. Whatever you choose, just plan ahead: The University of Memphis evaluates applications for the M.A. program only twice a year. (Those people angling to pursue Egyptology as a formal concentration only get one chance per year.)
Distance learners receive the same perks as their on-campus counterparts, including advising, career counseling, and graduate school workshops. They just don't have to pay quite as much: $13,174 per academic year. That places the University of Memphis on the cheaper end for the best affordable online master's in history, well below the average price of other programs in our list.
Master of Arts in History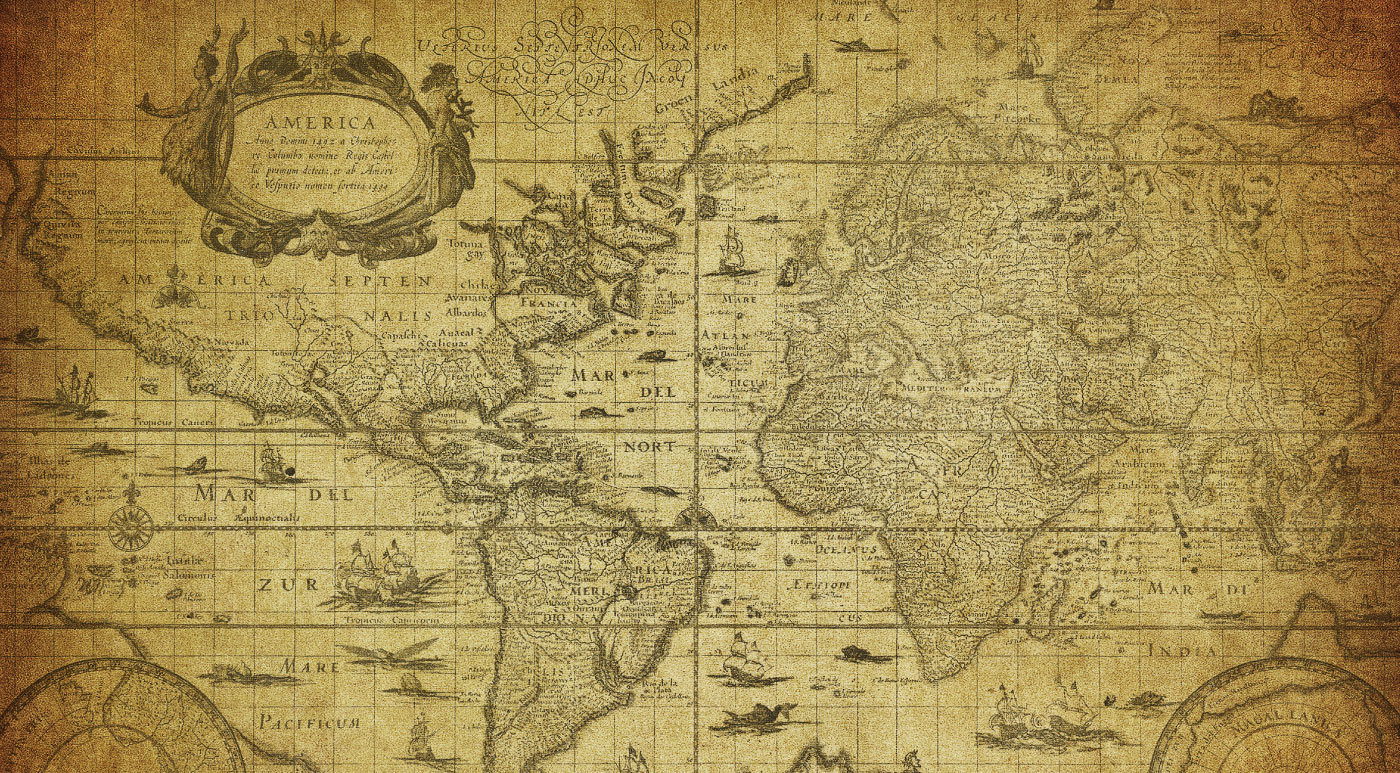 The University of North Carolina–Wilmington offers a few tracks for master's in history: thesis/non-thesis in U.S., European, and global history; public history professional; and non-thesis for educators. But only one of them is available online: the educators one. Everyone else has to decamp to Wilmington.
UNCW's program is unique among those on our list because it's geared toward teachers. In fact, it aims to "prepare historical educators" with a curriculum "designed to strengthen and sustain a love of history in a learning environment created for dedicated teachers," per the website. It also suggests students do it for the love of the game, because the degree "MAY qualify its graduates for salary increases"—the underlying point being, "Don't feel entitled to a raise." 
The 30-hour program also has a unique setup. The curriculum features 24 hours of asynchronous "online reading and discussion courses" covering American, European, global and systems-based histories—such as "Atlantic World, economic history, and modern imperialism and colonialism," according to the description. 
Taking place in the fall and spring semesters, the courses emphasize content, historiographical context, and current research questions in those areas. But students earn the remaining six hours via two "Summer Institutes" that take place in consecutive summers on campus. Students come to Wilmington for a week of instruction, focusing on different projects each time. The first has a local focus, as students create a three-session lesson plan based on a local site visit, and they present one of those lessons to faculty and fellow students. 
When they return to Wilmington the following summer, they write a historiographical essay and take a comprehensive exam. A weeklong review of materials with faculty precedes the exams, so students should be prepared for them once the time comes. Those Summer Institutes basically serve as capstone experiences for students in the UNCW program, which focuses on "hands-on application of content to teaching situations." 
The summer programs, particularly the second one with its historiographical essay, force students to put what they've learned into action. All told, the degree wraps up in two years of courses taken in sequential order as a cohort.
Admission into UNC's teacher-focused MA in history requires transcripts, GRE scores (which may be waived), three recommendations, a writing sample (preferably a research paper), and 500-word essay that explains your interest in history and why UNCW's program is specifically right for you. ("Avoid empty generalizations like 'I've always loved history,'" note the instructions. Preach, UNCW.) Educators from North Carolina—a designation that includes librarians, archivists, museum educators, and others—earn "preferred" application status from UNCW. 
Preferred or not, everyone can expect to pay $17,771 per academic year at UNCW, an amount that's almost a bull's-eye for the average cost of MA programs in our top 10. 
Master of Arts in History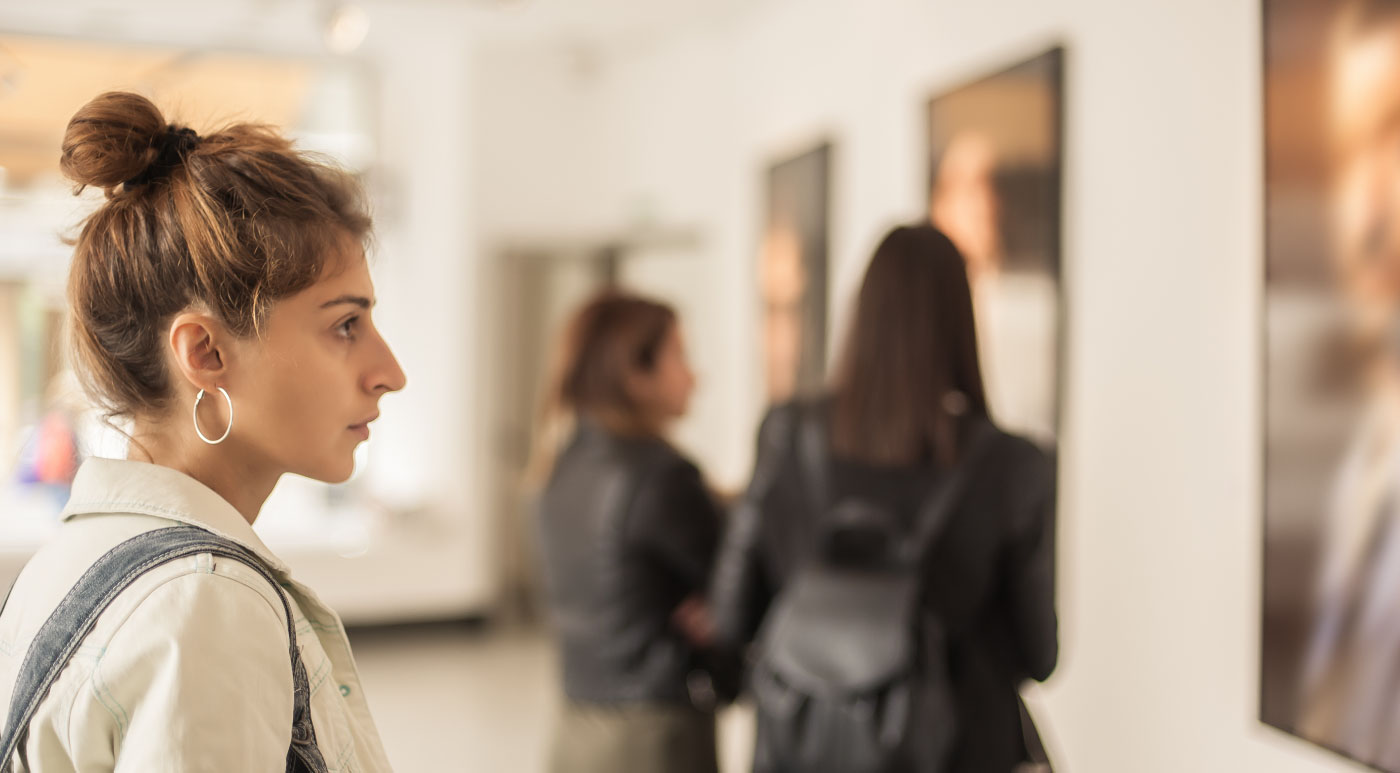 Lying roughly 50 miles northwest of Boston, Fitchburg, MA, counts a big boulder as a tourist destination. To be fair, Rollstone Boulder is pretty giant: 10 feet tall, 110 tons, and deposited by a glacier a couple million years ago atop a hill in Fitchburg. The big rock became a beloved local landmark over the years, and when the elements started wearing it down, the town rallied to save it. These days it sits in a traffic island downtown, just daring a car to run into it.
Fitchburg State University predates the movement to save Rollstone Boulder, as it debuted as a normal school back in 1894. Surely someone from the university's history department can detail Rollstone Boulder's long history to inquiring graduate students, like those studying for their MA in history online. Designed for students pursuing careers in research and post-secondary teaching, it offers thesis and non-thesis tracks, both of which require 30 credit hours for the degree. 
Each track begins with the same foundation course in historiography. Students then proceed to specialization classes, with thesis folks taking four courses and non-thesis students six. From there, both tracks also take one course each in world, European, and U.S. history before moving onto their capstone, be it a thesis (based on "original, archival research") or a comprehensive oral exam. 
Graduate-level courses include Amerindian History, American Civil War and Reconstruction, Modern Japan and East Asia, Judaism and Early Christianity, the Silk Roads, and light-hearted romps such as Genocide in World History and the Holocaust: What We Know. (First day: "We know it was bad.")
Like the University of North Carolina–Wilmington above, Fitchburg also offers summer institutes for "high-impact classroom experiences and collaboration," which the university describes as a "value-added option"—hybrid courses that have one or two weeks of face-to-face work with the rest completed online. Unlike UNCW, Fitchburg makes these institutes optional, so students can complete their degrees 100% online and never have to utter the word "institute." The degree can be completed in three years, but Fitchburg State allows students up to six.
Admission into the university's MA program occurs on a rolling basis, and applicants will need the usual stuff to get in: a bachelor's degree (preferably with a major or minor in history), three letters of recommendation, a résumé, and a writing sample (either an undergraduate paper or a published article, the equivalent of 10 double-spaced pages). While the university doesn't specify a minimum number of credit hours of undergraduate history study, it does say that applicants with "inadequate preparation in history" may need to take undergrad history courses prior to admission. (Naturally, those classes won't count toward master's credits.) The good news? Fitchburg State doesn't require the GRE or GMAT, and tuition costs $15,309, a little under average for the best affordable online master's in history. 
OTHER NOTABLE PROGRAMS
#11. Missouri State University
Location: Springfield, MO
Degree: Master of Arts in History
Net Price: $15,783
#12. Eastern Illinois University
Location: Charleston, IL
Degree: Master of Arts in History
Net Price: $13,168
#13. Arizona State University
Location: Tempe, AZ
Degree: Master of Arts in History
Net Price: $13,731
#14. University of Massachusetts Boston
Location: Boston
Degree: Master of Arts in History
Net Price: $12,412
#15. University of Louisiana at Monroe
Location: Monroe, LA
Degree: Master of Arts in History
Net Price: $9,455
#16. Southwestern Assemblies of God University
Location: Waxahachie, TX
Degree: Master of Arts in History
Net Price: $25,171
#17. Slippery Rock University of Pennsylvania
Location: Slippery Rock, PA
Degree: Master of Arts in History
Net Price: $17,617
#18. Western Kentucky University
Location: Bowling Green, KY
Degree: Master of Arts in History
Net Price: $12,486
#19. Indiana State University
Location: Terre Haute, IN
Degree: Master of Arts in History
Net Price: $11,923
#20. Jackson State University
Location: Jackson, MS
Degree: Master of Arts in History
Net Price: $12,541
IF YOU ENJOYED THAT THEN CHECK OUT OUR ARTICLES ON THE BEST ONLINE MASTERS IN SOCIAL WORK & 50 BEST ONLINE MASTERS IN SOCIAL WORK!