Ready to find your ideal master's program?
www.mastersprogramsguide.com is an advertising-supported site. Featured or trusted partner programs and all school search, finder, or match results are for schools that compensate us. This compensation does not influence our school rankings, resource guides, or other editorially-independent information published on this site.

Holding a master's degree in taxation gives students an incredible advantage in a competitive job market. There are no shortages of companies and governmental agencies looking to hire highly trained tax masters! Attending one of the best master's programs in taxation will set you up for a successful and lucrative career.
COMMON APPLICATION AND ADMISSION QUESTIONS
One of the toughest things about grad school is getting accepted! Graduate programs tend to be smaller than undergrad ones and can be very selective. They have higher expectations, too, because applicants have already finished a bachelor's degree and should, in theory, be prepared to continue their education at an advanced level. 
However, admission standards vary. As you make your list of which universities you'd like to attend, we recommend putting these schools into three columns: "dream," "good shot," and "just in case." 
"Dream colleges" are where you'd go if you could be granted any wish. "Good shot" programs are ones where you meet all the qualifications, but should still expect stiff competition. "Just in case" schools are those you'd likely be accepted to, but are less interested in. 
To help with your efforts, we've done the legwork to create a list featuring top-notch schools with tough-yet-attainable admissions criteria. Consider these dream colleges which applicants still have a good shot of getting into! All are highly ranked institutions of higher learning with nationally recognized taxation programs taught by leaders in the field. 
They have encouraging admissions rates for highly qualified candidates – but it's up to you to review each requirement and prerequisite carefully. There is no such thing as guaranteed admission to any school, so even if you meet or exceed all qualifications, never take your application for granted. 
Pay attention to sections where there is a "minimum" and a "recommended" score. The recommended score lets you know the school has rejected applicants with scores less than that. This isn't to discourage you from applying, but if, for example, your undergrad GPA is a solid 3.0 and they recommend a 3.5, you might have to shift that school to your dream column. Recommended scores indicate the school is getting more minimally qualified applicants than it has room for and has upped its standards as a result. 
Students are often asked to submit letters of recommendation. These are very important! Send as many as allowed, if they meet the specific requirements outlined. Don't use generic letters written in advance. First, look at what the school asks for in terms of content. In many cases, all they want is the contact information of the writers.
The same advice goes for statements of purpose and resumes, if requested. These, too, are significant elements of your application. If the department spells out certain things, it is best to customize your documents accordingly. Never recycle the same statement or resume over and over. Carefully tailor each one and keep them organized on your computer. 
It's well worth it to hire a professional who is experienced in grad school applications to review your documents for editorial enhancement and error-checking. As you might imagine, taxation departments don't like to see mistakes!
For international prospects – please carefully review all English language proficiency test score criteria. All graduate programs are English-intensive, but these master's degree programs in taxation have especially challenging requirements. Technical reading comprehension and crystal-clear business writing are both necessary, due to the legal nature of the work.  
See Also: 10 Best Master's in Industrial Engineering
WHAT ABOUT FINANCIAL AID & SCHOLARSHIPS?
Earning a graduate degree is a rewarding but costly endeavor. It's said that, over time, master's degree holders gross up to $40,000 per year more than those with only a bachelor's degree. However, with tuition rates running into the tens of thousands of dollars per year, the problem of funding must be put front and center. Academic success requires a laser focus on the topic, so you must ensure your financial situation will be squared away, especially if you intend to move to another city or state. 
Ample financial aid and scholarship opportunities abound, but it is time-consuming to fill out all that paperwork. The "easy route" may seem to be taking out a student loan, but we highly recommend finding the free money first. Grants and scholarships never have to be repaid, which is the best thing about them! Grants are based on financial need, whereas scholarships are usually based on scholastic merit or other significant achievements. 
Students may apply for Federal Student Aid using the Free Application for Federal Student Aid (FAFSA), but before starting the application, check out the downloadable Financial Aid for Graduate or Professional Students and eligibility requirements. 
As you determine your eligibility for grants or other programs, be mindful of application deadlines so you don't miss any cutoffs. Use the Graduate School Preparation Checklist to help you check off the boxes and stay on track. 
After the FAFSA is submitted, a Student Aid Report (SAR) will be sent to your email or home address. This will show your Expected Family Contribution (EFC) and other information that will be sent to the schools you've listed on your FAFSA. In a nutshell: Financial need is calculated by looking at the cost of attendance and subtracting the EFC. Your financial aid amount cannot exceed your financial need amount, so review the SAR closely for errors. If you find a mistake, update your FAFSA right away. 
After receiving your SAR, the schools you've listed will put together packages of the federal aid you qualify for. Stay in touch with each school's financial aid office and keep diligent notes about who you talk to and if there's any further action needed on your part. Ask questions and keep an eye on those deadlines! Also inquire about school-administered Federal Supplemental Educational Opportunity Grants (FSEOG). 
The FAFSA will help determine your eligibility for Pell Grants, but these are typically for undergrads. However, there are also Fulbright Grants, TEACH Grants, and Iraq and Afghanistan Service Grants. Additionally, most schools offer some form of college-based financial awards, so as you review the college websites, head over to those financial aid pages and do some digging!
For taxation students, there are several state and local scholarship opportunities gifted by various associations and alumni. Military veterans (or eligible dependents) will want to maximize their GI Bill by reaching out to financial aid offices to ask if they have an on-site Veterans Affairs benefits program manager. It's also a great idea to check if your prospective schools are in the Yellow Ribbon Program, which may cover out-of-pocket expenses beyond the costs paid by the Post 9/11 GI Bill.  
Federal student loans are another good option to supplement financial aid, when necessary. Independent students can receive up to $20,500 per school year in unsubsidized loans. 
HOW MUCH CAN I MAKE WITH A MASTER'S IN TAXATION? 
Holding a master's degree in taxation gives students an incredible advantage in a competitive job market. There are no shortages of companies and governmental agencies looking to hire highly trained tax masters! 
The most popular career options include: 
Because of the sheer scope of career paths, the salary range is also wide-ranging. Below are a handful of average annual base salary comparisons and the highest reported salary for each, as reported on Glassdoor: 
Tax consultant – $62,150 (high of $76,000)
Entry-level tax accountant salary – $63,082 (high of $87,000)
Corporate tax accountant – $67,094 (high of $88,000)
Internal Revenue agent – $71,380 (high of $91,000)
Senior tax accountant – $78,840 (high of $103,000)
Keep in mind, the above is only a representation of reported salaries. Also, apart from job titles, pay is affected by geographic location, years of experience, level of expertise and responsibility, and, of course, the company or agency itself. 
The Department of Labor's Bureau of Labor Statistics (BLS) offers invaluable insights via its online Occupational Outlook Handbook listings for tax examiners and collectors and revenue agents. The BLS doesn't break down pay scales according to degree level, so its listings may only reflect those holding a bachelor's degree, but in general, it cites median annual wages (as of May 2018) as: 
Federal government – $61,880
State government, excluding education and hospitals – $52,950
Local government, excluding education and hospitals – $45,190
Per the Handbook, the highest-grossing 10% of workers in this general area made more than $100,000, which is consistent with Glassdoor's reported salary for a senior tax accountant. It is also very close to PayScale's listing for the total pay of a top-earning tax consultant. Total pay includes salary, bonuses, profit sharing, and commissions. 
The BLS predicts that job growth in the field of tax examiners, collectors, and revenue agents will decrease by roughly 2% over the next 10 years. This means the market will be more competitive, and those holding advanced degrees should fare better than others – yet another reason to go get that master's degree! This especially holds true for those with ambitions to pursue supervisory or managerial roles.
The states with the highest number of tax workers are California, New York, Texas, Florida, and Pennsylvania. However, the states with the highest concentration of tax-related jobs are Utah, Kentucky, Rhode Island, Missouri, and Pennsylvania. The BLS' Occupational Employment Statistics offer more in-depth specifics on state and metropolitan area profiles and their correlating employment numbers and annual mean wages.
NOTABLE STATISTICS
Per the Bureau of Labor Statistics, there were 58,200 tax examiners and collectors and revenue agents in 2018, and 68,090 tax preparers. 
In 2019, The U.S. government received more than 139 million individual tax returns. Nearly 71 million of those were prepared by tax professionals. With 68,090 tax preparers in the country, this suggests an average of 1,042 tax filings prepared per worker! 
Average refunds hover around $3,000 (per filer receiving a refund), indicating that, each year, many taxpayers are paying too much per month in withholding taxes. Clearly, there's a need for professionals to continue to educate clients and further promote their services. 
The US Code Title 26 – Internal Revenue Code consists of 100 chapters. Despite widespread misinformation about its length, the code is not 70,000 pages long, as some suggest. It is roughly 2,600 however, so there's still a lot of technical ground for grad students to cover! 
According to CareerStop, 36% of tax examiners, collectors, and revenue agents hold a bachelor's degree, and 11% possess a master's. Only 1% hold a Ph.D. The site also lists 523 available certifications from 199 different organizations! 
The gender breakdown for the field is 51.6% male and 48.4% female, according to PayScale. It cites Deloitte, Deloitte & Touche LLP, and Ernst & Young (EY) as having the highest-earning employees. 
PayScale also reports that the main skill that positively affects tax consultants' salaries is legal research, by up to +16%. Conversely, poor accounting skills have a negative impact, up to a reported -10%. Poor valuation skills have an even more detrimental impact, up to -17%. This is definitely something to consider as you plan which electives to take! 
Interesting trivia: The global locations with the friendliest tax and accounting systems are the United Arab Emirates, the British Virgin Islands, and the Cayman Islands. Ranking criteria include compliance, reporting, bookkeeping, and taxes. Several top firms maintain offices in these areas, due to their immense popularity with clients, making these and other overseas locales potential career prospects for grads ready to venture abroad. 
Looking to the future, companies are increasingly bringing on new technologies, such as artificial intelligence. to assist with accounting practices. To date, 11% have implemented some sort of AI across their financial functions. This number is guaranteed to rise, leading to shifts in the industry as data-entry work becomes automated. Over the long haul, employees with the most credentials should have the most job security. 
Apart from AI, Accounting Today notes that 58% of companies haven't adapted internal processes to use digital technologies, meaning that 42% have. That number will also grow, so tax professionals must keep up to date on the latest software trends if they want to stay ahead of the curve. Blockchain, or distributed ledger technology, is one emerging technology that is rapidly transforming the world of record-keeping.
Now that you've had a chance to review application tips, explore financial aid opportunities, review career options, and check out some fascinating facts about the realm of taxes, it's time to dive into our list of the 10 Best Master's Programs in Taxation! 
MASTER OF SCIENCE IN TAXATION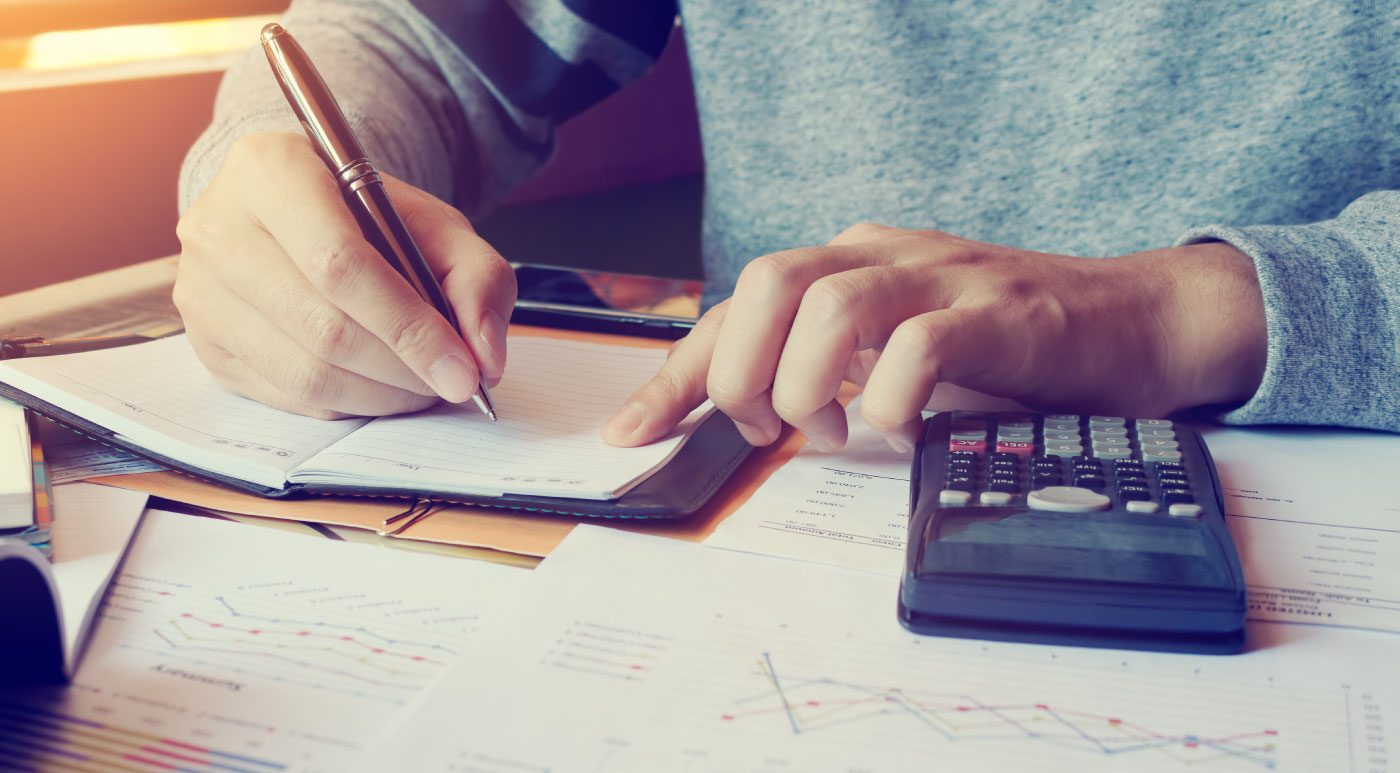 San Jose State University (SJSU) has been an agent of change since its inception in 1857. It's cited by Money magazine as the No. 4 Most Transformative College in the Nation. It also has one of the most ethnically diverse student bodies in the country.
Taught by experts in the field of taxes, SJSU's Lucas Graduate School of Business offers a convenient 30-credit hour Master of Science in Taxation (MST). Aimed at helping students excel at research and the comprehension of complex tax rules, the program prepares graduates to launch into successful new careers or advance in their current ones. 
Full-time students can complete the program in as little as 12 months; part-timers can finish in 24 to 36. Each of the MST program's 10 classes is 8-10 weeks in length. 
Geared toward working individuals, courses are offered in the evenings and weekends at the Lucas Business Complex on campus, or online for maximum flexibility. 
Admission to the MST program is offered twice yearly, every fall and spring semester. Interested applicants should submit:
Proof of a bachelor's degree from an accredited institution and a 3.0 GPA for the last 60 semester hours or 90 quarter units
A personal statement
A resume
Graduate Management Admission Test (GMAT) or Graduate Record Examinations (GRE) exam results, with scores in the 50th percentile or higher in verbal and quantitative areas. Note: SJSU's prospective students page lists the full GMAT/GRE waiver options and processes. Criteria include, but are not limited to, if an applicant: 

Has a Ph.D., or, 
Passed the Certified Public Accountant Examination (CPA) exam, or, 
Passed the IRS Enrolled Agent exam administered by the IRS, or, 
Scored 145+ on the Law School Admission Test (LSAT), or, 
Graduated with honors from Lucas College of Business in the past five years. 
English language proficiency exam scores may be required in some cases for international students. A TOEFL score of 80 or higher (IBT) or an IELTS score of 6.5 or higher is acceptable. 
Prerequisite courses are necessary for students who don't hold an undergraduate accounting degree. These must be finished prior to admission. Students may opt to take them directly at SJSU, or take equivalent courses from other institutions. 
For prerequisites, SJSU offers:   
BUS1 020 – Financial Accounting
BUS1 021 – Managerial Accounting
BUS1 121A – Intermediate Accounting I 
BUS1 121B – Intermediate Accounting II 
BUS1 123A – Taxation of Individuals and Flow-Through Entities 
The Lucas Graduate School of Business was created following the receipt of one of San Jose's largest private donations from an alumnus, Donald Lucas, a successful entrepreneur and venture capitalist. Through this donation, the school attracted some of the nation's top professors and executives from Stanford, Harvard, MIT, and around Silicon Valley. Its network of pioneers and industry leaders remains second-to-none. 
SJSU ranks No. 7 among Top Public Schools and No. 24 in Regional Universities West, per U.S. News & World Report. Well-known business school alumni include Charles Gingold, VP of the Discovery Channel; Omid Kordestani, Senior VP of Google's Global Sales and Business Development; Jenny Ming, President of Old Navy; and Gordon Moore, founder of Intel Corporation.
MASTER OF TAXATION (MTAX)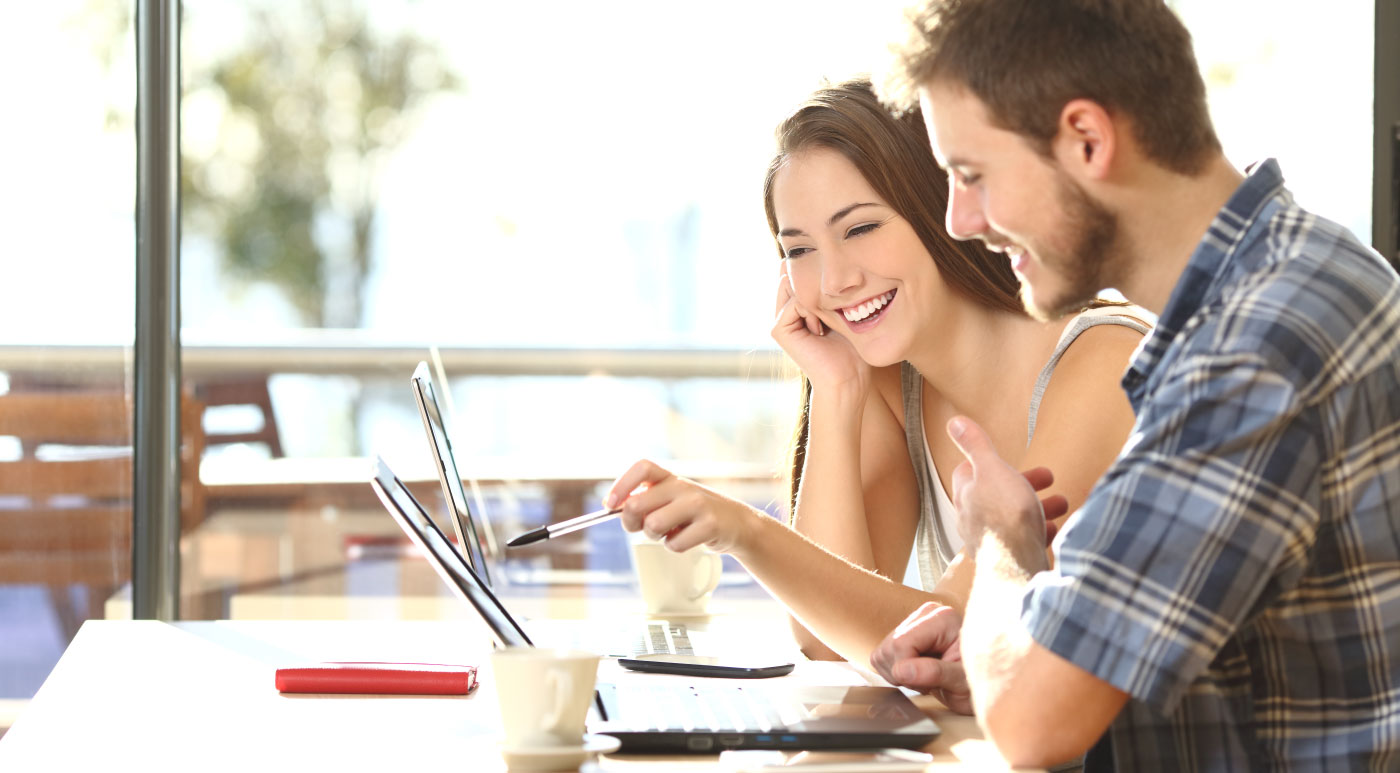 Arizona State University (ASU) has grown to become one of the country's largest public universities (by enrollment), but despite its popularity and size, it remains dedicated to customized educational experiences and student success after graduation.
ASU's W.P. Carey School of Business features a 10-course Master of Taxation (MTax) degree that can be completed in as few as nine months. With a curriculum crafted to enhance decisiveness, strategic thinking, and communication skills, the MTax program is led by a combination of faculty, industry professionals, and former tax partners from "Big Four" firms: PricewaterhouseCoopers (PwC), Deloitte Touche Tohmatsu, Ernst & Young (EY), and KPMG. 
The 10 required courses for the MTax degree are: 
Tax Research, Professional Responsibilities and Property Transactions
Taxation/Pass-Through Entities
Analytics for Accountants
Multi-Jurisdictional Taxation I
Family Tax Planning and Wealth Transfer Taxation
Taxation of Corporations and Shareholders
Multi-Jurisdictional Tax II
Corporate Governance, Ethics, and Sustainability Reporting
Taxes and Business Strategy
Shareholder Value Creation and Financial Statement Analysis
Due to the technical nature of the program, applicants must have completed the essential prerequisite courses with a grade of "C" or higher, to lay the necessary foundation for the graduate program coursework. 
Students without an undergraduate degree in an accounting major may be lacking these courses and will need to take them prior to starting: 
Intermediate Financial Accounting I (ACC 340)
Fundamentals of Finance (FIN 300)
Enterprise Process Analysis & Design (ACC 444)
Taxes and Business Decisions (ACC 430)
ASU offers an expedited, two-semester Pathway Program for students needing these classes. 
MTax students also have the option of earning a concurrent Master of Legal Studies degree. This 48-credit hour degree can be completed simultaneously, in collaboration with the Sandra Day O'Connor College of Law.
To apply, students must submit:
Curious applicants can peek at the school's class profile for insights into current admission stats. 
Class sizes are small, leading to individualized attention. In addition, the school truly goes above and beyond in setting up graduates for success. Its mentorship program connects students with W. P. Carey alumni who can help with both grad school questions and career path development. 
CPA exam prep is done via a strong student network, with many students passing before graduation! In addition, there are sponsored, English Ph.D.-bearing teaching assistants available to aid students in improving their written communication and associated MTax coursework. Current grad students serve as MTax Ambassadors offering tips on a plethora of student-related concerns.
ASU is home to a chapter of Beta Alpha Psi (BAP), the national accounting business fraternity, which promotes academic achievement and activities related to career-advancement and community engagement. 
"Perspectives from the Profession" is an annual keynote speaker series that brings in experts from the largest firms to make presentations and answer questions on a range of topics. There are also career fairs featuring dozens of companies, including S&P 500 corporations ready to make potential job and internship offers. Opportunities clearly abound at ASU!
#3. VILLANOVA UNIVERSITY
MASTERS IN TAXATION (MT)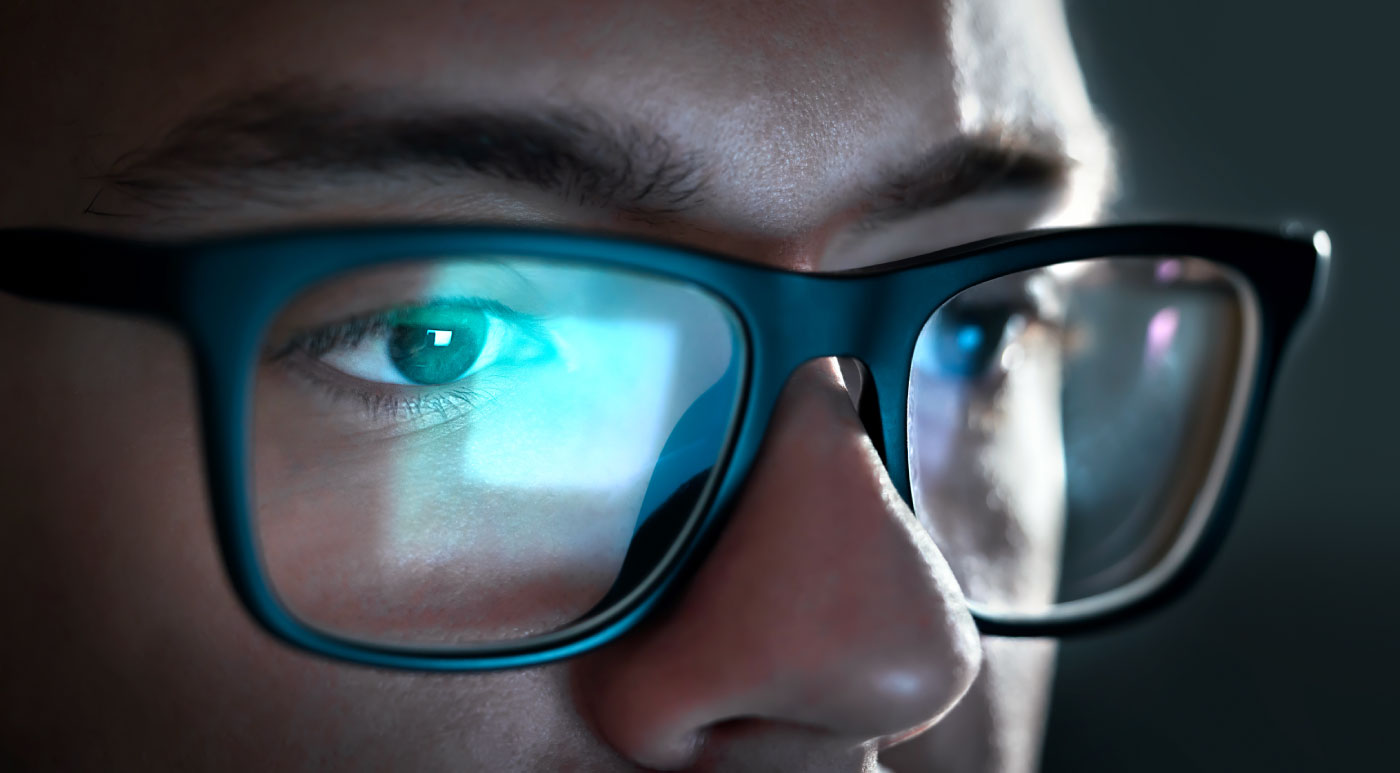 Founded in 1841 by two Irish Augustinian friars, Villanova University has a long history of community service and a commitment to upholding the highest academic and ethical standards. As a relatively small (260 acres) private institution, its reputation precedes it for many other reasons, as well – one of which is the university's esteemed Charles Widger School of Law. 
Founded in 1953, the school is approved by the Council of the Section of Legal Education and Admissions to the Bar of the American Bar Association and offers a rigorous 30-credit Master in Taxation (MT) with a convenient online option for busy non-traditional students. 
Designed with an emphasis on practical education and responsibility in the field of taxes, the MT's challenging curriculum is constantly updated in order to remain relevant to existing and ever-changing tax regulations, and for modern career preparation. Students can complete all degree requirements in two years. 
The six required courses are: 
Survey of Tax
Tax I
Tax II
Professional Practice and Tax Procedure
Taxation of Corporations and Shareholders
Partnership Taxation
Students select six electives from a list of 28 options, including: 
Consolidated Returns and Affiliated Corporations
Corporate Tax Planning
Employee Benefits
Fundamentals of Testamentary Estate Planning Techniques
Intro to International Taxation
Negotiating and Drafting Tax Provisions in Corporate Acquisition Agreements
Public Charities: Law & Compliance
The MT program is made for students with an accounting (or related field) bachelor's degree. Students must also demonstrate an interest in working in the field of taxes. The institution's approach to admissions is somewhat unique, in that it considers factors such as "dedication, maturity, integrity, discipline, high moral character, and commitment to the common good." 
The school's application requirements for the MT program list the following: 
An undergrad degree in accounting or business
Official transcripts from institutions where six or more credits were completed
Proof that the student is a licensed Certified Public Accountant (or has taken the CPA exam, or has taken the GMAT or GRE in the last five years)
Letter of recommendation 
A personal essay outlining professional goals
A resume
MT applicants may wish to create an account to begin the application process.
The MT program is very competitive, with 2,048 applicants to the 2019 class and 184 matriculants. Once admitted, Villanova has over 3,500 graduate and law students and an active, close-knit network of alumni devoted to helping those in need. There are also 260 on-campus student groups and 30 club and intramural sports. Check out its online Viewbook for a comprehensive overview of the school's programs, faculty, externships, distinguished alumni, and student life!
The institution comes in at No. 46 in the National Universities category of U.S. News & World Report's annual Best Colleges list. Located just a few miles from the bustling city of Philadelphia, the nation's sixth-most populous city, the campus is strategically positioned; there are literally thousands of companies in the metropolitan area looking to recruit fresh Villanova graduates into their fold, including five Fortune 1000 companies!
MASTER OF SCIENCE IN TAXATION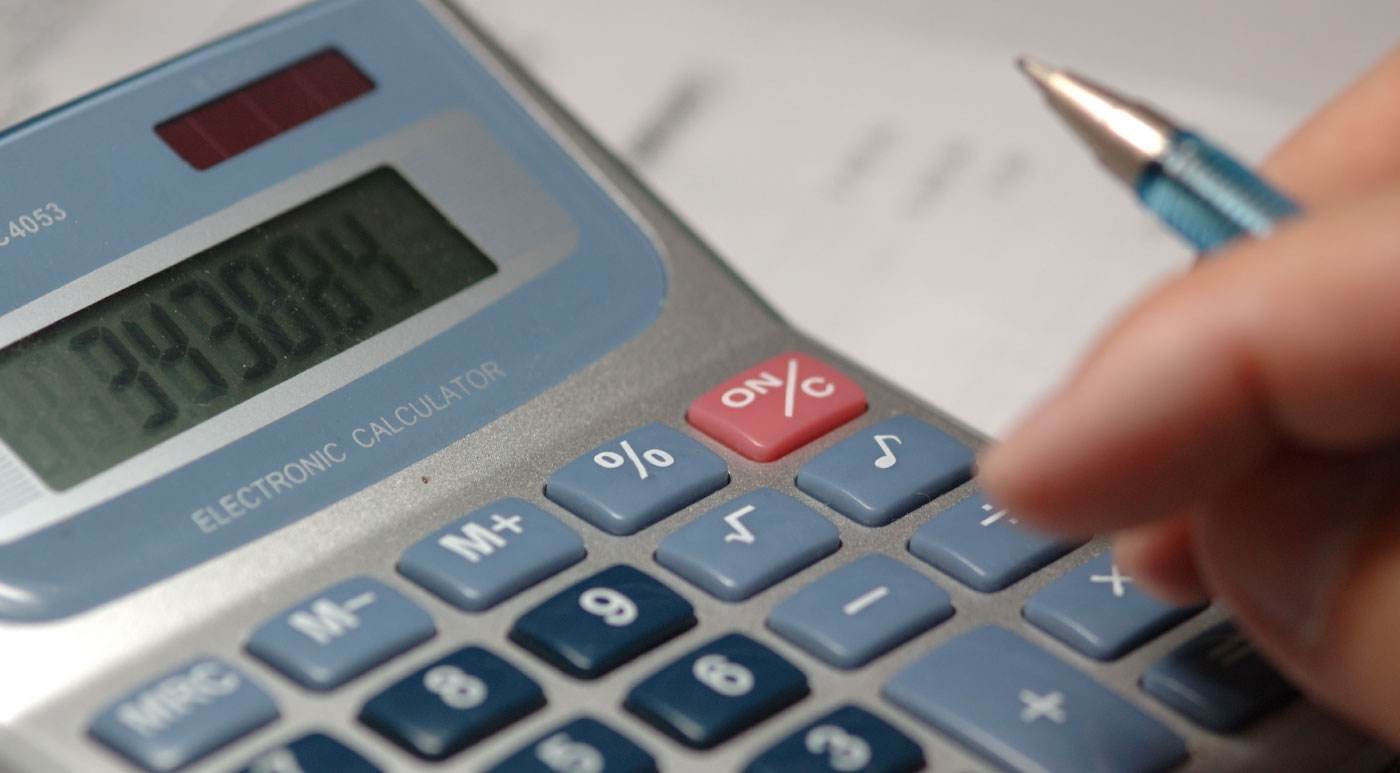 The Big Four firms woo Golden Gate University (GGU) graduates because they know they'll be getting top-notch professionals ready for the big leagues. In fact, they enroll their own workers at the university when it's time for refresher courses. 
GGU's Master of Science in Taxation (MST) is touted as one of the "most prestigious tax programs in the country." Offered by the Bruce F. Braden School of Taxation, the 30-unit program is rooted in a deep comprehension of primary source authorities such as the Internal Revenue Code, Treasury regulations, tax treaties, and legal court decisions. The MST aims to build a solid foundation from which students are required to apply their knowledge to realistic tax issues. 
The curriculum covers everything from estate and gift taxes to partnerships, corporations, state and international taxes, and retirement planning. Students may participate in the GGU's program as part of an accelerated in-person cohort, online, or through a hybrid curriculum. Under the fixed-schedule cohort program, students graduate within nine months, whereas non-cohort students (online or part-time) may take between two to four years. 
GGU's MST curriculum requires 21 units of core courses: 
TA 318 – Advanced Federal Income Taxation
TA 319 – Federal Tax Procedure
TA 322A – Federal Income Taxation of Corporations and Shareholders I
TA 328 – Federal Income Taxation of Partners and Partnerships
TA 329 – Tax Research and Decision Making
TA 330 – Property Transactions
TA 338 – Tax Timing
Students round out the degree with nine units of tax-related elective courses. Three credits may be taken from an approved list of non-tax classes. Options include: Accountants' Professional Responsibility & Ethics, Issues in Governmental and Not-For-Profit Accounting, Corporate Finance, and Capital Budgeting & Long-Term Financing, to name a few. 
There are also certain proficiency requirements in business practices and writing to keep in mind. TA 356 Choice of Entity is recommended as an elective, and eligible students should also consider TA 398 Internship: Taxation. Internships help develop professional skills and expose students to the real-world environment of tax practice. Students must work 240 hours to receive the 3-unit elective credit.
The school offers a helpful Path to Completion of Required Courses handout, which maps the program's degree path. Non-cohort students study at their own pace. Students taking the cohort option can get a feel for the schedule by reviewing the published cohort calendar. Cohort students may only enroll in July and should expect to attend frequent workshops aimed at job-search skills and placement support. 
Admission requirements depend on the option selected, but all applicants submit official transcripts showing at least a 3.0 GPA (if lower, proof of relevant work history, professional accomplishments, and recommendations will be considered). No GRE/GMAT is required, but cohort applications also require:
A resume 
Letters of recommendation
A statement of purpose answering specific questions
Potentially, an interview with the program committee
Transfer students are eligible to transfer up to 6 units of qualifying courses. 
Aimed at educating adults who are balancing life's demands, the small but elite Golden Gate University makes practical student needs a top priority. With average class sizes at just 14 students per instructor, grads will have ample opportunity to ask questions and receive a high level of individualized attention that most institutions cannot match. 
MS IN TAXATION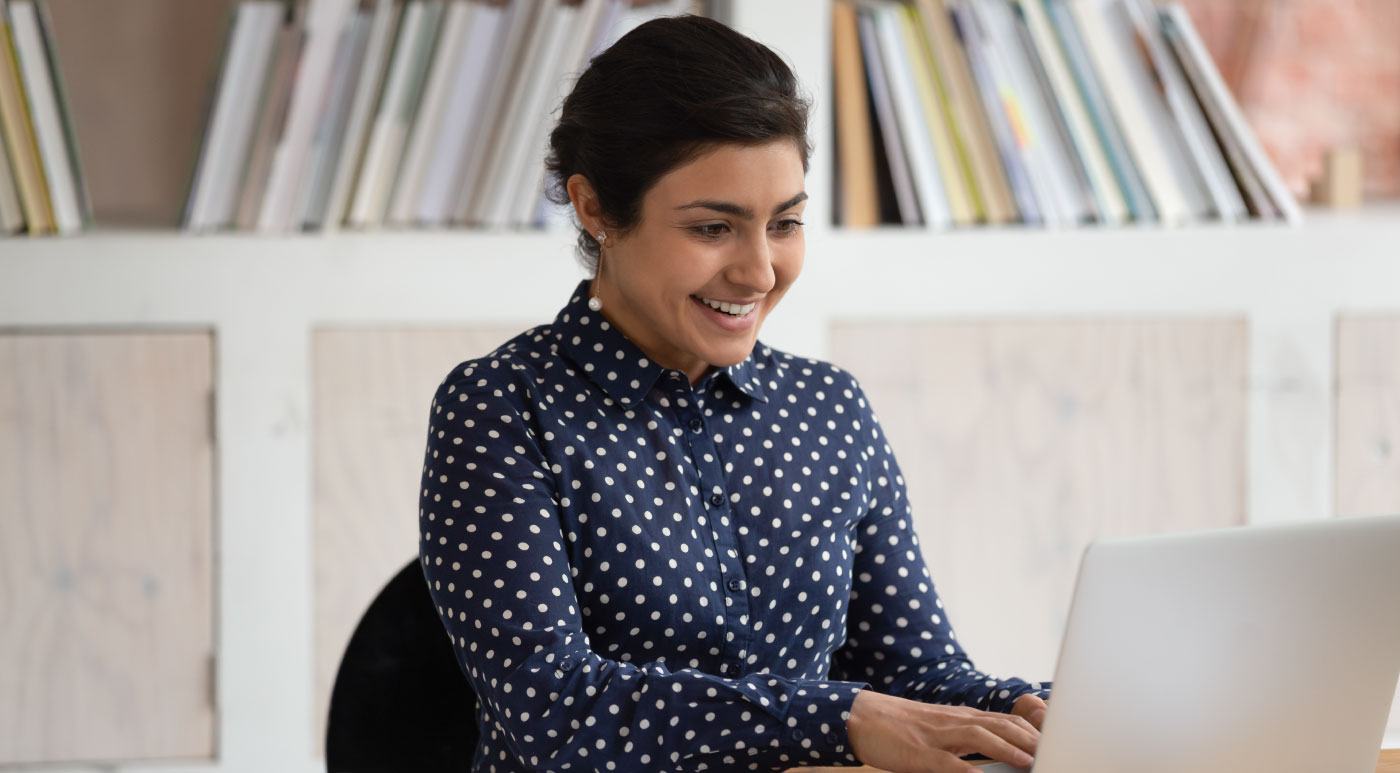 Situated in sunny San Luis Obispo on the central coast of California, Cal Poly is a hot spot for students from around the world seeking the best mix of location, value, and practical learning from a highly ranked leading university.
Cal Poly's lauded Orfalea College of Business has a "high-touch environment" Master of Science in Taxation focused on the practical "Learn By Doing" approach. Graduates are ready to hit the ground running as they enter the job market, after receiving a comprehensive foundation in IRS Code, Treasury regulations, and related authorities. They also master analytic research skills and hone their communication abilities. 
The stand-alone MS Taxation program, designed to be finished in 10 months, requires 45 to 49 quarter units of courses taught full-time on campus. The program includes a brief session in mid-August, before the fall quarter begins, as well as a nine-quarter unit internship during the winter term. Required courses are: 
GSA 546: Tax Research and Administrative Procedures 
GSB 529: Effective Communication Skills for Managers 
GSA 537: State and Local Taxation
GSA 538: Current Developments in Taxation 
GSA 548: Advanced Individual Taxation and Tax Planning
GSA 540: Taxation of Corporations & Partnerships
GSA 570: Selected Advanced Topics – Federal Tax Clinic
GSA 539: Clinical Tax Education Internship
GSA 536: Taxation of Trusts, Estates & Transfer Taxes
GSA 549: Advanced Taxation of Flow-through Entities
GSA 550: Advanced Corporate Taxation
GSA 551: International Taxation
The MS Taxation program is led by nationally recognized academic scholars and supported by an expert advisory board of stakeholders from accounting firms and corporations, which helps Cal Poly maintain the most up-to-date curriculum possible. 
There is a mandatory internship with hands-on clinical tax experience, to enable students to apply what they are learning in a working environment. This supervised work is done at participating accounting firms, private enterprises, or state or federal agencies. Interns are paid for their time.
Prerequisites and application requirements include:  
Official transcripts from the undergraduate degree-granting institution; it is also recommended to send unofficial transcripts from other attended schools
GPA minimum of 2.5 in the last 60 semester units (note, successful applicants tend to hold above a 3.0)
Completed eight quarter units/six to eight semester credits in intermediate-level financing accounting, plus four quarter units/three semester credits in federal taxation
Statement of purpose listing goals, experience, and explanation for program interest
Resume showing education, employment, extracurricular activities, publications, and memberships
Two recommendation letters from professors or supervisors
No GRE or GMAT scores are needed
The MS Tax program does not accept international students
The school's prestigious Guest Speaker Series showcases dozens of industry professionals from some of the largest companies in the nation. Meanwhile, on-campus Program Ambassadors are experts in the taxation world, ready to assist students in preparing for their careers. Membership in the Cal Poly Accounting Club is encouraged for camaraderie and networking with partners and sponsors. 
ValueColleges ranked the MS Taxation program No. 1 for value out of all national graduate tax programs. Students enjoy an incredible 97% job placement rate within three months of graduation, with many careers launched from the school's extensive network of firms and corporations. Indeed, the Orfalea College of Business claims to be the 14th most-recruited school by Top 25 Silicon Valley employers!
MS IN TAXATION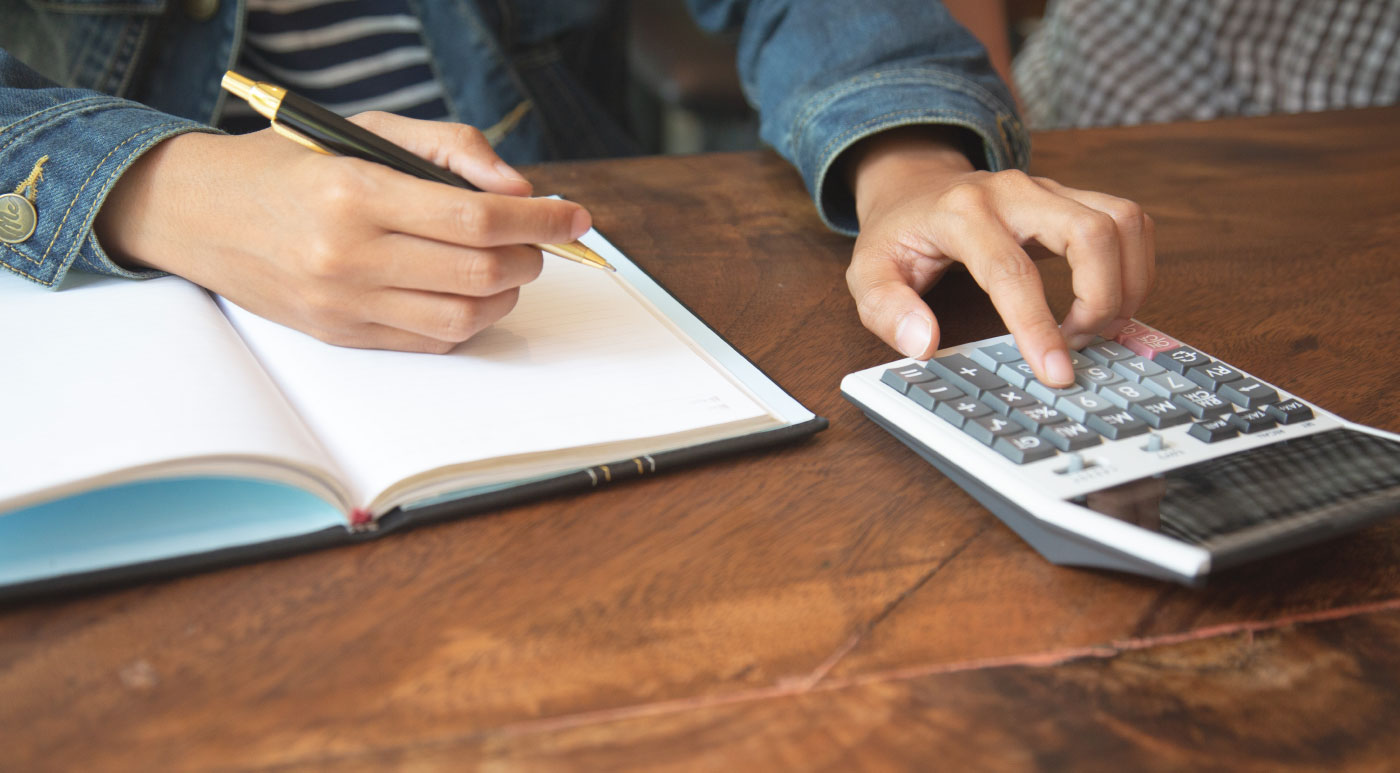 California State University, Northridge is a diverse campus with over 38,000 students, tucked away on 356 tree-lined acres of the San Fernando Valley. As one of the largest comprehensive universities in the United States, CSUN has a large impact on the economy, which endears its students to local businesses!
Its Department of Accounting and Information Systems, under the David Nazarian College of Business and Economics and in partnership with CSUN's Tseng College offers a Master of Science in Taxation program made for busy midcareer professionals. The program is overseen by the department's Bookstein Institute for Higher Education in Taxation and allows for both on-campus and distance learning options. 
Taught in the cohort format, the on-campus program's style allows for maximum interaction with faculty while developing relationships with working tax pros. Students may also elect to participate virtually through video conferencing. Designed to be completed in 19 months, most students take one compressed 8-week class at a time. 
Classes meet just one weeknight per week and on Saturdays, with no classes scheduled during tax season. Course schedules list full details about class titles and dates offered. The curriculum is made to be followed in a designated order; however, the schedule is subject to change. 
The MS in Taxation meets California's CPA licensure requirements and is taught mostly by practicing CPAs. Students can anticipate putting theory into practice through the department's various programs, such as the:
Admission requirements for the MS in Taxation at CSUN are: 
An original or certified copy of a transcript showing a bachelor's degree from an accredited institution, plus completion of courses related to 1) intro to federal income tax course and 2) financial accounting 
A personal statement listing how the applicant's professional, academic, and/or personal experiences have prepared them for the program, and how it could match their career goals
A resume
Two letters of recommendation 
No GMAT is required for applicants with a cumulative GPA of 3.0 or above
International applicants must submit English language tests:

Test of English as a Foreign Language (TOEFL): internet-based score: 79, or paper-based score: 550
International English Language Test System (IELTS): 6.5 or higher
Pearson's Test of English: 58 or higher
There are also specific CPA designation and Enrolled Agent classification requirements to meet. Graduation requirements include completing 30 semester units with a GPA of at least 3.0; completion of Directed Comprehensive Studies in Taxation; and full classification upon graduation, which requires passing the Upper Division Writing Proficiency Exam. 
U.S. News & World Report ranks CSUN at No. 17 among Top Performers on Social Mobility in a tie, and No. 20 among Top Public Schools. The 2015 Beacon Economics Impact Study discovered that CSUN students graduate at higher rates and make more money than their peers who graduated from other colleges. Prior to graduation, students benefit from a range of career services offered via the department's Center for Careers, to ensure they're polished and ready to be hired. 
MS IN TAXATION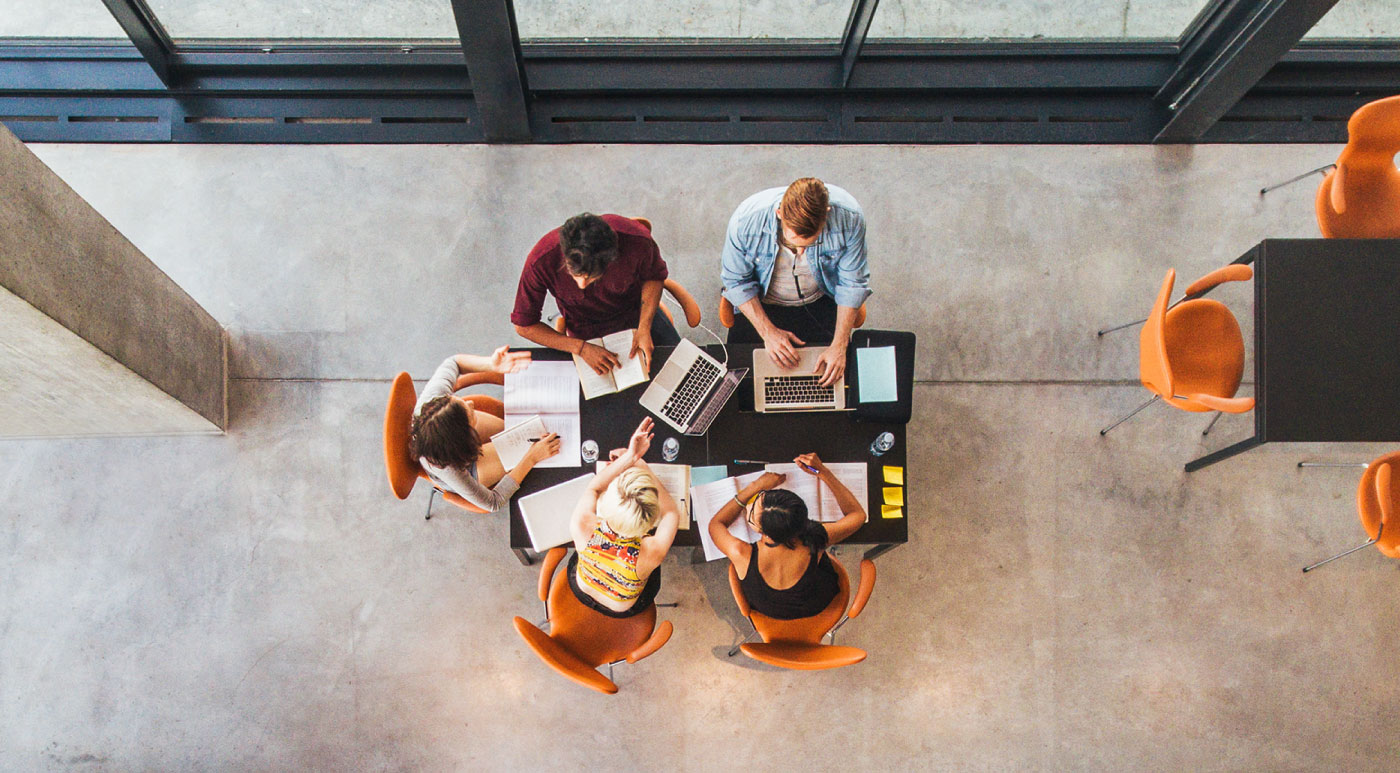 California State University, Fullerton (CSUF) offers a 30-unit Master of Science in Taxation through its esteemed Mihaylo College of Business and Economics. As the largest business school in the state with a vast network of alumni and business connections, Mihaylo College is in an ideal position to help graduates transition into incredible, good-paying new careers.
The MS in Taxation program requires that at least 21 of the 30 units come from classes at the 500 level, and a 3.0 GPA be maintained throughout all coursework. Classes where a student earns a "C" or below will need to be retaken. 
The curriculum requires three core courses: 
ACCT 571 – Tax Research, Practice, and Procedures 
ACCT 572 – Seminar in Taxation of Corporations and Shareholders Corp. II 
ACCT 578 – Seminar in Taxation of Flow-Through Entities 
Twelve units in Taxation and related field electives are required from the following options, to be approved by a student advisor. Each is worth three units, except as noted: 
ACCT 408 – Taxation of Business Entities 
ACCT 415 – Accounting Ethics for Professionals (worth four units)
ACCT 508 – Seminar in Tax Planning 
ACCT 573 – Seminar in Taxation of Property and M&A Transactions 
ACCT 574 – Seminar in Taxation of International Business Operations 
ACCT 575 – Seminar in Estate, Gift, Inheritance Taxes, and Estate Planning 
ACCT 576 – Seminar in State and Local Taxation 
ACCT 577 – Seminar in Taxation of Employee Compensation 
An additional six units of business-related electives are followed by a 3-unit Terminal Evaluation (ACCT 597), to round out the total 30 units necessary. 
Admission requirements for entry into CSUF's MS in Taxation program are listed in two separate sections, on the general program page and program catalog page. Below is a summary: 
Official transcripts 
A bachelor's degree in Business Administration or Accounting, with a cumulative GPA of 3.0 (note, students without a degree in the above may be considered upon completing prerequisite courses ACCT 308 and ACCT 510 before or during their residency at CSUF)
Professional resume
Statement of purpose
A leadership and creativity statement
GMAT or GRE test scores are waived except for students with a GPA below 3.3 or without relevant work experience
International students must submit proof of English proficiency via test scores:

TOEFL: 570 or higher on the paper test, or 88 or higher on the Internet test
IELTS: 7 or higher
PTE: 65 or higher
The college features many Centers and Institutes funded through private donations, created to help the community while giving students a chance to offer services and put their knowledge into practice. The outstanding Mihaylo Career Services team is also available, paving the way for students to link into resources, explore careers, craft their personal brand, and initialize a plan of action to reach their goals.
CSUF is ranked No. 17 among Regional Universities West by U.S. News & World Report. It has an active campus life with several organizations and Fraternity and Sorority Life councils and chapters. It's also home to intercollegiate athletics, with men's NCAA Division I baseball, plus men and women's basketball, cross country, golf, soccer, track and field, and many more. Go Titans!
MASTERS OF SCIENCE IN TAXATION (MST)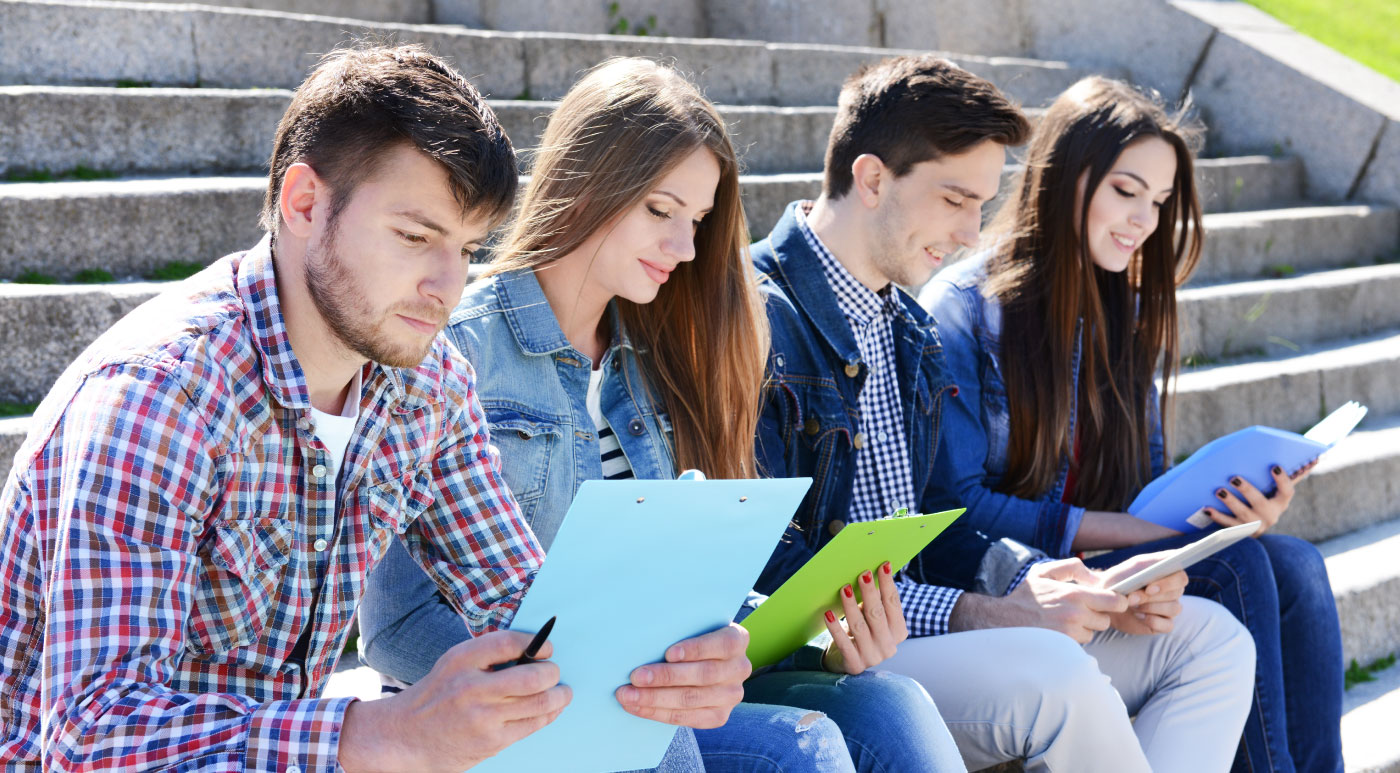 One of New Jersey's oldest Master of Science in Taxation programs was developed by the Silberman College of Business at Fairleigh Dickinson University (FDU). Created to meet the needs of local students, the flexible program has grown into one of the largest in the entire state! 
Focused on practical experience and catering to both full-time and working students alike, FDU's 30-credit MS in Taxation program provides the training needed to understand the technical complexities of the tax world. The curriculum is varied enough to benefit both new learners and practicing accountants and financial planners with years of experience. 
Courses dive into every nook and cranny of the field, from partnerships, international and corporate taxes, and trusts, to compensation and estate taxes. Graduates can expect to become subject matter experts and may be able to apply their credit hours to CPA certification, depending on their specific state's accounting board rules.
Program learning goals involve the development of students' critical thinking, ethical awareness, information quality, interactions (i.e., leadership and communication skills), and the appropriate perspective to judge complex tax policy issues analytically.
Of the 30 credits required, 21 come from seven core classes, with nine credits from electives. Students must plan their program of study according to which classes have prerequisites. A cumulative GPA of 3.0 or better is necessary to graduate.
The required core classes are:
TAX6621 – Advanced Federal Taxes I: Individual Income Taxation
TAX6622 – Advanced Corporate Tax
TAX6670 – Tax Accounting
TAX7724 – Tax Practice & Procedure I
TAX7727 – Advanced Federal Taxes II: Property Transactions
TAX7728 – Partnerships
TAX6850 – Tax Research Project
Students choose three elective courses from a pre-approved list, with options such as: TAX6625 – Estate & Gift Taxation, TAX7705 – U.S. International Corporate Taxation, TAX7726 – Taxation of Compensation: Executive Compensation & Nonqualified Plans, TAX7730 – Income Taxation of Estates & Trusts, and TAX7750 – State & Local Taxation: Corporate & Individual, among others. Electives may be taken at any time, so long as any prerequisites have been fulfilled.
To apply, students should submit a letter of recommendation, GMAT scores, and official transcripts from every undergraduate institution attended. The school's web site offers handy templates for the letter of recommendation form and transcript request form. 
GMAT waivers are allowed under a variety of circumstances and, in applicable cases, with the submission of a copy of CPA or Certified Financial Planner (CFP) certificate, proof of bar admission, or a Master of Business Administration degree from any university accredited by the Association to Advance Collegiate Schools of Business. See FDU's admission page for a full list of GMAT waiver criteria.  
Non-native English speakers need to submit test scores. TOEFL scores should be at least 550 for the paper-based test, 213 for the computer-based test, and 79 on the internet-based test.
FDU consistently ranks well among its peers, and it was listed among the best regional universities in the North by U.S. News & World Report's Best Colleges 2019. It also came in at No. 33 among Best Value Schools. 
The suburban, 266-acre Metropolitan Campus has over 4,100 undergraduates and 2,350 grad students and active Division I sports programs. Curious applicants may want to check out FDU's Events Calendar to see the latest and greatest happenings. With numerous nearby shopping areas, it's also just an hour away from New York City, where all the bright lights of Broadway, the hustle and bustle of Wall Street, and the prestigious United Nations await! 
TAXATION MASTER OF SCIENCE DEGREE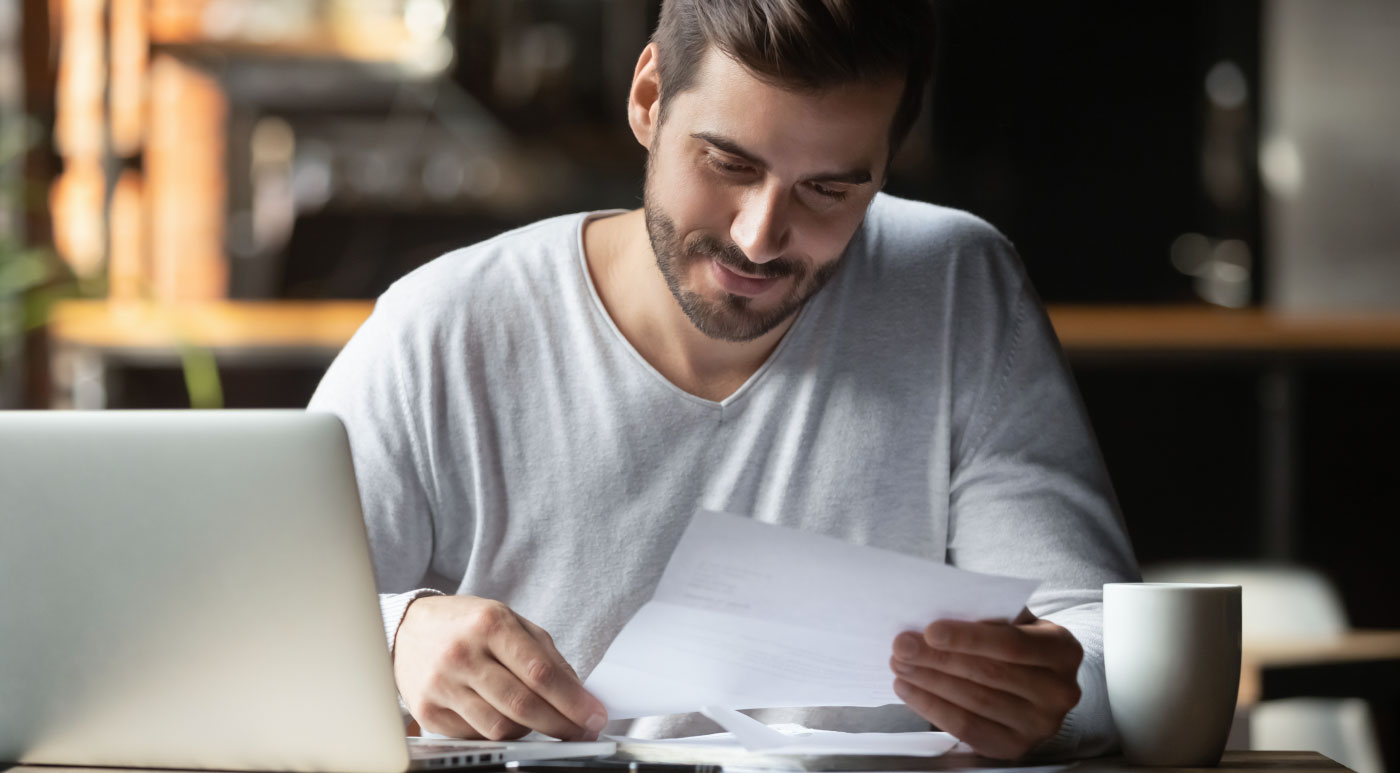 The State University of New York at Albany (aka SUNY Albany) offers the best of all worlds. This is an over-achieving public research university in the heart of New York's capital city, with a 17,000-strong student body and a focus on successful learning outcomes for every individual. 
Through its School of Business, SUNY Albany offers a one-year MS in Taxation (MS-Tax) program that makes research methodology a priority, so students can develop the aptitude needed to interpret tax laws, regulations, and significant court cases. Course topics include state, corporate, partnership, and estate and gift taxes, as well as deferred compensation and profit sharing, consolidations, reorganizations, and international taxation. 
Through its Association to Advance Collegiate Schools of Business (AACSB) dual accreditation in Business and Accounting, SUNY Albany's School of Business stands among the top 2% of all business schools in the world. That's a big reason why, post-graduation, students have found engaging careers with Big Four firms, CPA firms, corporations, and government agencies. 
Full-time students can finish the 30-credit program in just one year, with part-time students being able to take two or more. Degree requirements include graduate accounting and general business classes: 
ACC 631 – Principles of Tax Research
ACC 633 – Corporation Taxation
ACC 642 – Taxation of Partnerships
ACC 694 – Seminar in Taxation and Financial Planning
Two tax electives
Two accounting electives
Two general business electives 
There's also an option for students to take one tax law course, via the Albany Law School, to substitute an elective.
Application instructions for SUNY Albany's MS in Taxation program ask students to submit: 
All official transcripts, including proof of an NYSED-approved undergrad degree in accounting or equivalent (including 24 accounting credits and 36 business-elective credits)
GMAT scores (taken within five years) sent to SUNY Albany 
Three recommendation letters, with two preferred from academic faculty references 
A resume listing prior education and details of work experience. 
A personal statement citing the student's goals and study objectives, plans to contribute to the field, and a solid plan for success in the program
Requests for transfer credits using the school's standardized form
The MS in Taxation is registered with the Division of Professional Education of the State Education Department of New York. All courses can count towards New York State's 150-credit hour CPA education requirement. 
Apart from the academic advantages of attending a prestigious SUNY institution, SUNY Albany has an inspiringly creative arts department, with talented visual, literary, and performing artists staying active through events at the on-campus Art Museum and Performing Arts Center. It's also home to the New York State Writers Institute, which should be useful for tax experts wanting to hone their writing skills. 
Sports fans will appreciate the Great Danes basketball team and other active athletics at UAlbany! In total, there are eight men's and 11 women's teams competing in the NCAA Division I.
The university is positively reviewed by enrollees and has an overall 52% acceptance rate (as of Fall 2018). It's ranked No. 113 among Best Value Schools by U.S. News & World Report. Its Massry Center for Business has been cited as the "fourth most beautiful business school in the world," with a Leadership in Energy and Environmental Design (LEED) gold rating from the Green Building Council! 
MASTER'S IN TAXATION (MST)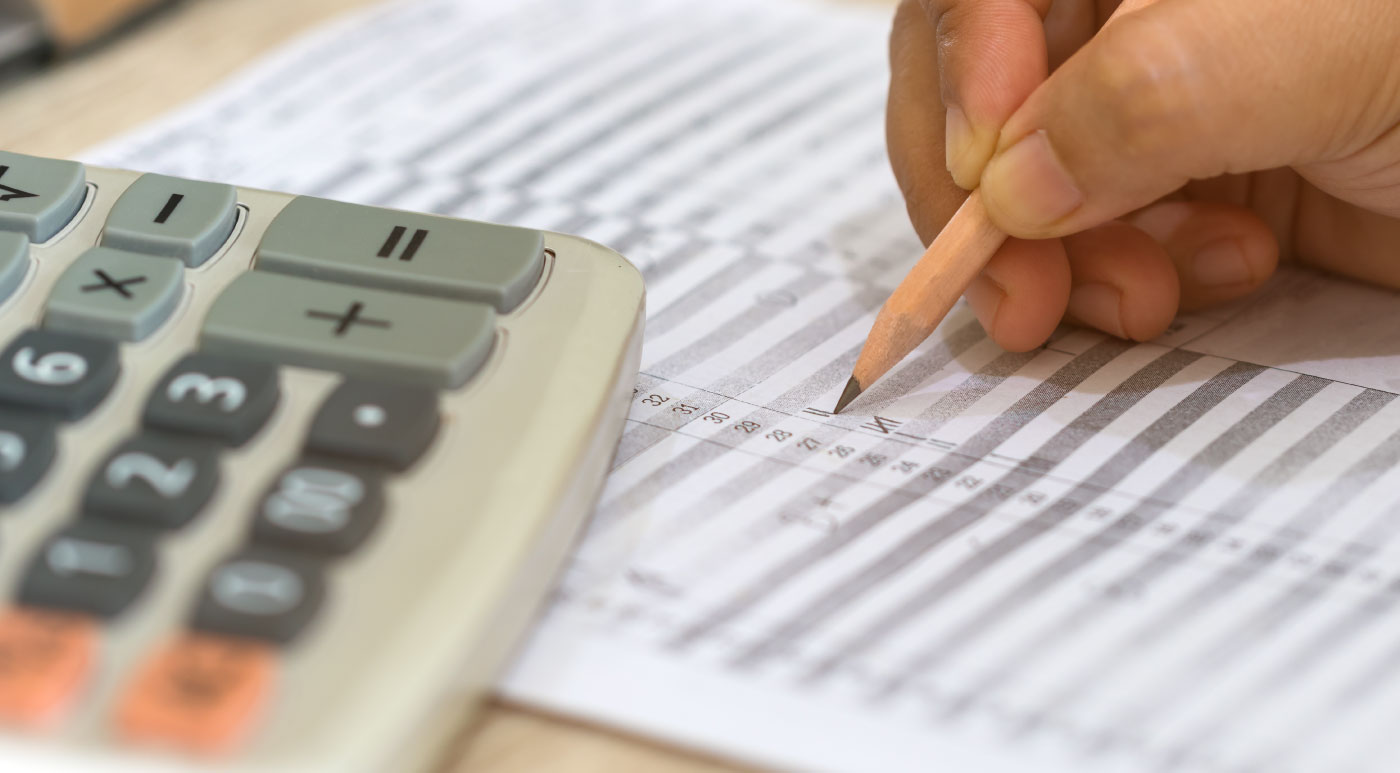 Bentley's Graduate School of Business has the resources and experience necessary to ensure students are getting the most for their investment. The school takes pride in working closely with top companies in the field to garner the best understanding of what employers are looking for, so they can pass this on to students and prepare them for in-demand careers. 
Bentley offers a master's degree in taxation (MST) for students attending full-time, part-time, and online. Geared to provide the knowledge needed for grads to help clients with their complex businesses and planning, specific program features include researching and analyzing complicated fact patterns, how to develop and implement tax strategies, how to effectively communicate with tax and business professionals, and how to maintain ethical responsibility. 
Bentley's downloadable program flyer offers details, including a curriculum overview. The five required core courses are: 
TX600 – Professional Tax Practice (recommended to be taken early)
TX601 – Federal Taxation of Income
TX602 – Transactions
TX603 – Corporations and Shareholders
TX604 – Multi-Jurisdictional Taxation
To fulfill the electives requirement, students choose five of the below taxation courses (or other "crossover" grad courses outside of taxation at the 600 level, such as from the management or accounting departments):
TX590 – Internship in Tax Practice
TX704 – Federal Taxation of Income from Trusts and Estates
TX707 – Pass-Through Entities and Closely Held Businesses
TX711 – Mergers and Acquisitions
TX731 – Investment Companies and Other Financial Products
TX732 – Intellectual Properties
TX733 – Tax Aspects of Buying and Selling a Business
TX741 – Tax Accounting Problems
TX761 – State and Local Tax Practice
TX771 – International Tax Practice
TX781 – Internship in Tax Practice (typically 8 or 10 weeks during tax season)
Online classes occur simultaneously with on-campus ones, in order to allow maximum participation from distance learners. The high-tech interface brings online students virtually into the classroom.
Program admission requirements are outlined very simply on the site: 
Transcripts
A resume
Two essays
GMAT or GRE scores (waived for qualified students)
TOEFL or IELTS scores for international students (also eligible for a waiver)
Two letters of recommendation 
Potentially, an interview 
The school has a proven track record of helping students transition into careers. Graduates of the Bentley MST program have reaped the rewards with an amazing 95% domestic placement rate, including good jobs with firms like PWC, EY, Deloitte, Fidelity, Epsilon, and more! Coursework can be applied toward CPA licensure in many states, including Massachusetts. Check out the Career Outcomes section of Bentley's page to see a list of recent alumni positions…and prepare to be impressed!
Bentley comes in at No. #2 among Regional Universities North and No. #8 among Best Value Schools, per U.S. News & World Reports. Its master's in taxation program also ranks well among many popular university evaluation sources, including:
#1 Best Taxation Colleges in Massachusetts, per Universities.com
#4 Top 50 Best Value Master's in Taxation, per Value Colleges
#6 Top in Tax Educational Survey, per Tax Talent
#7 Best Master's in Taxation, per College Choice
#7 Best Master's Degrees in Taxation, per Grad School Hub
#8 Best Online Master's in Taxation, per Best Value Schools
Bentley has an active campus life for on-campus students, with a thriving student center, 100 student organizations, and about 200 special events per year. 
OTHER NOTABLE PROGRAMS
#11. Mississippi State University
Location: Mississippi State, Mississippi
Degree: Master of Taxation (MTX) degree
Net Price: $16,056
#12. University of Mississippi
Location: University, Mississippi
Degree: Master of Taxation
Net Price: $14,259
#13. San Jose State University
Location: San Jose, California
Degree: Master of Science in Taxation
Net Price: $13,906
#14. University of Baltimore
Location: Baltimore, Maryland
Degree: MS in Taxation
Net Price: $20,862
#15. Grand Valley State University
Location: Allendale, Michigan
Degree: Master of Science in Taxation (MST)
Net Price: $16,175
#16. Rutgers University-Newark
Location: Newark, New Jersey
Degree: Master of Accountancy in Taxation
Net Price: $12,020
#17. University of San Diego
Location: San Diego, California
Degree: Master's in Taxation
Net Price: $38,592
#18. Fordham University
Location:
Degree: Master of Science in Taxation
Net Price: $38,503
#19. Weber State University
Location: The Bronx, New York
Degree: Master of Taxation (MTax)
Net Price: $11,098
#20. Pace University
Location: New York, New York
Degree: Master's in Taxation
Net Price: $31,734