Ready to find your ideal master's program?
www.mastersprogramsguide.com is an advertising-supported site. Featured or trusted partner programs and all school search, finder, or match results are for schools that compensate us. This compensation does not influence our school rankings, resource guides, or other editorially-independent information published on this site.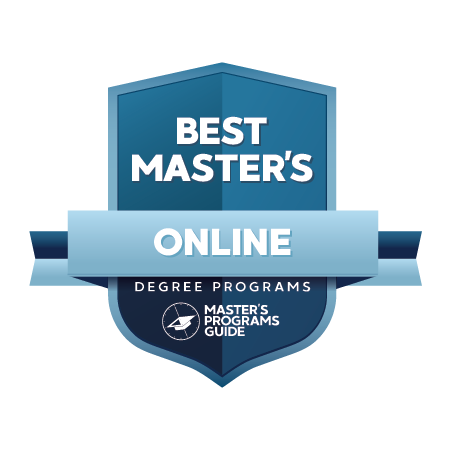 After having earned that bachelor's degree and made the decision to go back to school for a master's degree, you're likely feeling motivated and excited to get back to school. However, you may soon realize it won't be as easy as it used to be. The thought of trying to go back to school on campus while managing a hectic work schedule can lead to nightmares and make anyone wonder if they can pull it off. Are there even classes that will be offered when you aren't working, or will they all conflict with your personal responsibilities, which are a big part of your life? You may begin to feel stressed out thinking this was a bad idea, that is, until you realize that you can study for a degree online. That allows you the luxury of hardly having to set foot on a campus at all, if at all, and completing all your coursework from the luxury of your own couch. 
Studying for a graduate degree online has become the new way to go to school, and it's made things much easier for the average student. It allows students to work at their own pace and study when they want to, not necessarily study when they have to. Of course, some classes may require meeting with professors at certain times and taking part in virtual lessons and sessions, but for the most part, students have the freedom to work when they choose. This saves them a lot of stress and can make learning more enjoyable and relaxing. This new way of learning has changed schooling forever and plays a big role in why so many more students today are trying to earning a master's degree. According to the latest U.S. Census data, more than 21 million people in the U.S. hold a master's degree. That's 21% of the adult population (25 years or older) and a 22% increase from 2000. In 1970, just 200,000 Americans held a master's degree. Today, master's degrees are just as common as bachelor's degrees were in the 1960s. With more corporations requiring graduate degrees as part of the hiring process, and given the fact that students can earn the degree in a much more convenient way online, the numbers are increasing by the year. 
Studying at one of the 10 Best Master's Degree Online programs listed below can give you a big edge over other candidates in the job market. You will receive great knowledge from experienced and highly respected professors who can share their skills with you and let you know what to expect of the future. Earning a graduate degree can no doubt be stressful, but hey, nothing in life comes easy. You need to put in the hard work to reap the benefits. Most programs on our list allow students to complete their program in just one or two years, depending on the pace of enrollment, and with online schooling, that really is the truth – studying is at each student's own pace. Studying for a couple of years, despite the rigorous coursework, is a small sacrifice for the big rewards that await after earning the degree. 
See Also: 10 Best Master's in Industrial Engineering
COMMON APPLICATION AND ADMISSION QUESTIONS
Once you've decided to go online to study for a master's degree and take your career to the next level, you'll need to decide what to study and where to study. Many of the programs on our list will give you the chance to study at one of the best online MBA, engineering, or computer science programs in the world, where graduates' annual salaries are very lucrative. But what are you passionate about? You'll want to study something that you have a particular interest in, to make the process more meaningful for you. If you love working with technology, doing something in computer science could be a great career to consider. If you enjoy working with children and educating them, there are online master's programs out there for education and educational leadership. Even teachers with a master's degree receive a bigger paycheck than those with only a bachelor's.
After you've decided what you want to get your degree in, and which school you want to apply to, the next step is contacting the admissions office or going to the school's application requirements web page to see what prerequisites are needed prior to applying. For many degrees, certain courses are specified before a student is eligible to begin the program. Along with an application, many universities require the submission of transcripts, resumes, an essay that showcases your writing ability and usually involves an anecdote, GRE scores, and a statement of purpose that details your future ambitions and why you want to pursue a master's degree. When writing this essay, it's important to stand out and to make it more of a story, not just a statement. Make the essay engaging and personable. Make it anecdotal, containing a story that will intrigue the reader and make you more likely to be seen in a positive light. Also, be sure to describe why you would be an asset to the university. Showcase yourself and make the university believe they are gaining someone who will do whatever it takes to make a positive difference in society. Admissions officers want to see human interest and passion in your writing.
Once you begin your studies, you have to understand the coursework will be rigorous, and you will need to devote a lot of time to your studies. Classes at the graduate level are more challenging than those at the undergraduate level, but since you are studying your passion, they will be extremely rewarding and allow you to engage more with the content given to you. Motivation is important and something you can never lose while in graduate school. Most online programs have accelerated programs that allow students to earn a master's degree in one to two years, but they also have more flexible programs where students can go slower and take up to five or six years to complete all the courses required, if needed. It all depends on your out-of-school schedule and how much you can fit in. The great thing about studying online is that you can learn whenever you want during the day and during the week, so long as you meet the deadlines required of you. 
See Also: Are Online Master's Degrees Respected?
The average master's program requires 32 to 36 credit hours, according to U.S. News & World Report. Some programs require less, though there are some more rigorous programs that require up to 60 semester hours to complete the degree. Within the major itself, you will take classes that focus specifically on the emphasis or concentration you choose, as well as other courses that focus on the principles of the major, ones you will need in the working world. You will also have opportunities to pursue elective courses that focus on what you want to do in the future. You'll also likely apply for internships and complete practicums that will give you extra hands-on practice in the field. Internships are great because they provide students with invaluable opportunities to make contacts in the field and accumulate work experience that will help showcase expertise on a resume. By gaining contacts and references, you open yourself up for both the job and the future you want.
Another part of many online graduate programs is a thesis, which is typically a 6-credit hour project. However, some programs allow students to opt out of the thesis and complete a non-thesis track. These often call upon students to complete a comprehensive examination instead. Most online courses also offer virtual seminars and workshops for students to take part in while they study.
See Also: 10 Best Master's in Food and Science Technology Online
WHAT ABOUT FINANCIAL AID & SCHOLARSHIPS?
All universities understand the struggles of trying to pay for an education. It's not cheap. According to GetEducated.com, $8,000 per year is on the low end for the cost of a master's degree, while many top programs cost more than $20,000. Many people work full-time just to stay above water, and the thought of a graduate education may be overwhelming to their bank accounts. If this describes you, be sure to look into financial aid. Apply for it, and depending on your financial status, there's a chance the university will help pay for your education. 
If you already have a job in your chosen field, ask your company about any tuition assistance programs that may be available to you. Many employers provide assistance for employees who want to attend graduate school, if they see true potential in them for the future. According to U.S. News & World Report, one of its Top Five Strategies to Finance a Master's Degree is approaching one's current employer for help in paying for the degree. Many employers are willing to help pay tuition, so long as the degree will benefit the employee and the firm in the long run.
Scholarships are also something you will want to look into. If you have outstanding grades from your undergraduate studies, see if you can apply for a scholarship for the major you wish to study in graduate school. There are lots of scholarships out there, and they can help cover many of the costs you'll face. According to Top10OnlineColleges.com, the best scholarship for a master's degree is the Alpha Kappa Alpha Foundation Graduate Scholarship, which offers full-time students $2,500 annually. All you need to apply are a 3.0 GPA, community service involvement, and three strong letters of recommendation. 
HOW MUCH CAN I MAKE WITH A MASTER'S DEGREE? 
Jobs that require a master's degree are the fastest-growing segment of the economy for workers at all levels, according to the Bureau of Labor Statistics. Over the next 10 years, entry-level jobs requiring a master's degree are expected to grow by 17%. That number is expected to continue to rise. Thirty years from now, we could be talking about doctorate degrees instead of master's degrees as essential for obtaining a good position with a company.
One major reason why there has been such an increase in graduate students is the increase in the resulting salaries. According to U.S. News & World Report, more than 70% of those who have decided to pursue a master's degree have done so because of the potential increase in pay. After all, who doesn't want a better life with a bigger paycheck? According to The National Association of Colleges and Employers, employees who have an MBA make $27,000 per year more than in their starting salary than those who have just a bachelor's degree. Other majors and professions have different numbers, of course, but for the most part, almost all majors and professions pay employees with a master's degree more than those who hold only a bachelor's degree. According to Monster.com, the most well-paid professions for people with a master's degree are nurse anesthesia CRNA, at $156,000 per year; telecommunications engineer, at $141,000 per year; and financer and senior financial analyst, at $134,000 per year. Those salaries are only expected to rise in the coming years. The median salary for someone with a master's degree is just shy of $70,000 per year, according to GetEducated.com. That's a $20,000 increase compared to 20 years ago.
It's time to take the plunge, but unlike the old days, the plunge is now quite convenient. Technology has given students the opportunity to study and earn a degree on their own time and at their own place. It just takes a little ambition, aggressiveness, and confidence to get to that next level and have you an edge in the world. By studying for a master's degree, students sacrifice just a short amount of time to set themselves up for a future of high aspirations and more rewarding paychecks. Always think of the future and how good life will be once you have met your educational goals. Below, we present the top 10 best online master's degree schools to consider. We provide you with some information on the top degrees each school offers and some of the major benefits of attending the university, whether you live near the campus or opt for its distance education program. Hopefully, one of the schools below matches your interests and starts you on the path to pursuing your master's degree.
Check out our ranking of the 10 Best Master's Online Programs!
ONLINE MASTER DEGREE PROGRAM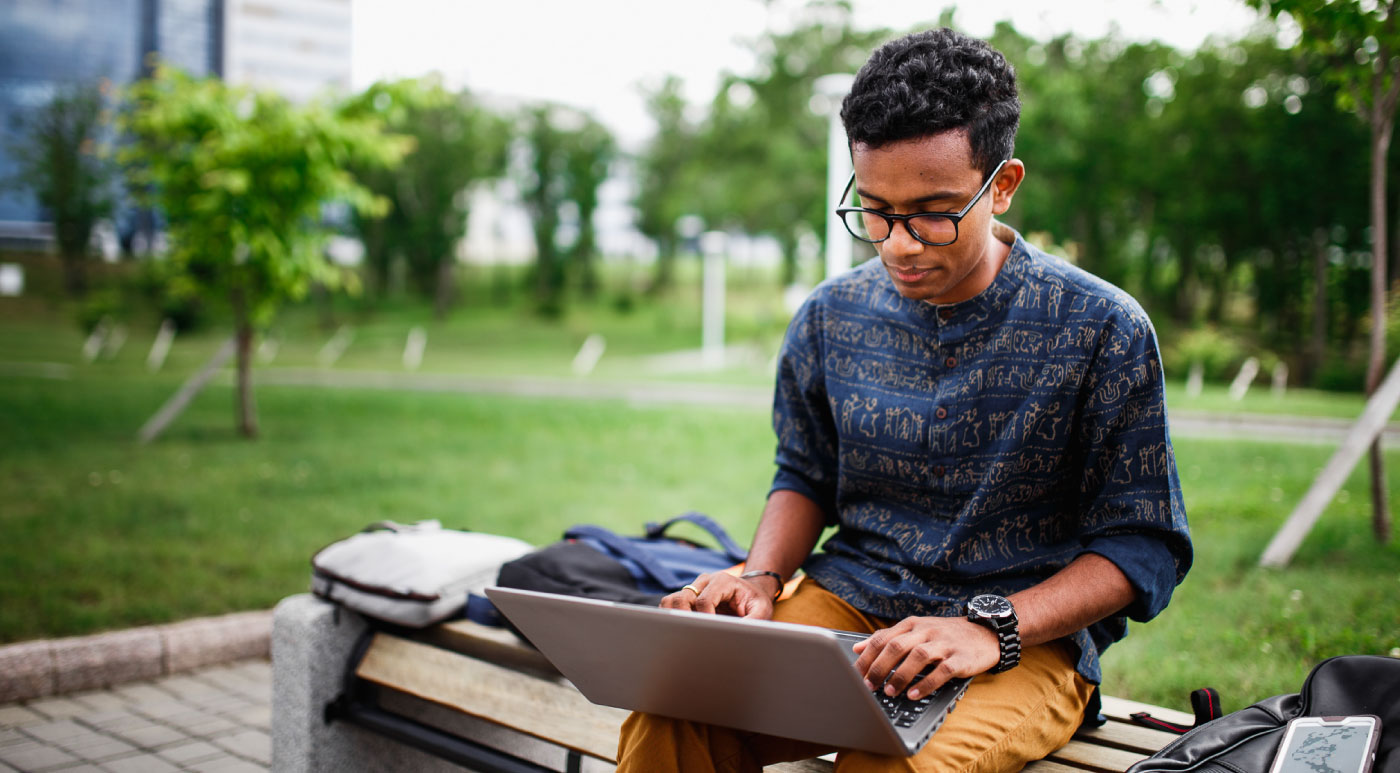 Located just eight miles northeast of Washington, D.C., Capitol Technology University offers 12 online graduate programs that integrate scientific theory with hands-on experience. CTU ranks No. 15 for Best Engineering Programs, according to U.S. News & World Report. Students have the opportunity to study for Master of Science degrees in Aviation, Aviation Cybersecurity, Computer Science, Construction Safety, Cyber Analytics, Cybersecurity, Critical Infrastructure, Engineering Technology, and Unmanned and Autonomous Systems Policy and Risk Management. Also offered are Master of Business degrees in Business Administration, Administration Cybersecurity, and Business Analytics and Data Science. All students need is an internet connection and the ability to communicate with professors, download coursework, and upload assignments. CTU strives to provide high-quality academic programs that are industry-focused and responsive to emerging needs. All programs also provide virtual labs and a state-of-the-art delivery platform that allows students to be interactive in their classes, both online and through hands-on work, to maximize their potential. Students work with faculty mentors on capstone projects that demonstrate their mastery of the curriculum. All programs require between 30 and 60 credits, with most being on the lower end of that scale, and they include research projects. Students can also choose to pursue internships that may count toward certain programs' course credits. These master's degrees can be completed in as little as 18 months on a full-time schedule, or students may take up to six years, if on a part-time schedule. On an accelerated schedule, students complete courses in 8 weeks, whereas the regular schedule requires 16 weeks to complete each course.
Applications are submitted directly through CTU's website. Applicants must hold a bachelor's degree and submit all official transcripts. For all other documentation needed, contact the school's admissions office for details. CTU's motto is to "Learn. Build. Succeed." It stresses that every job in 2019 is a technology job, and the university works hard to integrate technology into its coursework as much as possible, so students stay on top of current tech trends. Living near or on the CTU campus has its advantages. Given its short distance from Washington, D.C., there are plenty of job and internship opportunities nearby where students can get extra hands-on practice. The on-campus Student Success Center employs peers and scholarly experts to assist students with any problems they may encounter with their online coursework. Holding a degree from CTU gives students a great advantage over the general population, in terms of educational technology, and sets them up to secure a promising position with a beneficial annual salary.
ONLINE MASTER DEGREE PROGRAM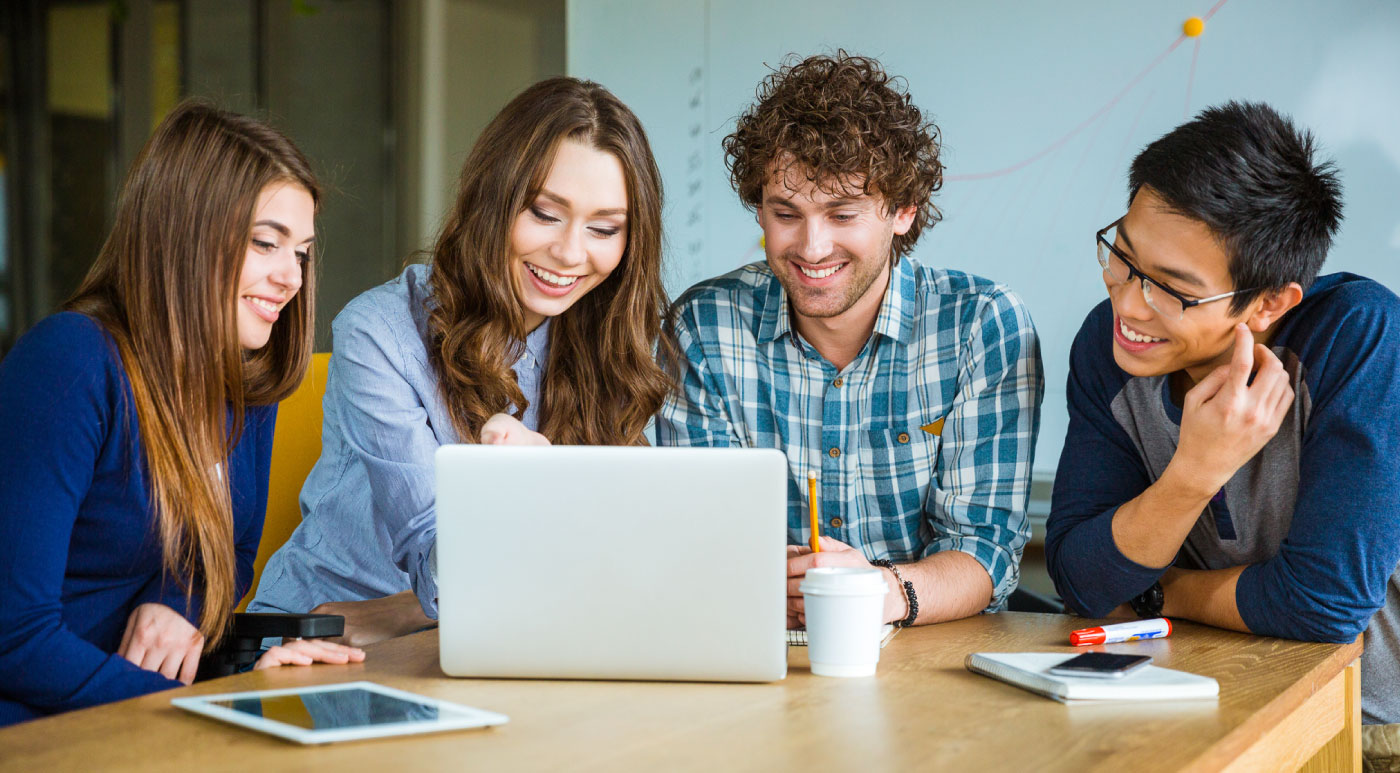 When it comes to online schooling in engineering and computing, there are not many that can top the Missouri University of Science and Technology. MUST's engineering program ranks No. 2 on the list of Top Engineering Programs for Non-traditional Students, according to College Factual. It also ranks No. 15 on the list of Public Colleges with the Highest-Earning Graduates, according to Forbes. Students can earn a master's degree without having to meet any residency requirements, meaning they can study from anywhere in the world, even in the middle of the night, if they want. MUST offers regular webinars on its website for all those interested in learning more about the school's online programs and online education itself. It has 15 nationally ranked graduate programs, according to U.S. News & World Report. Some of the graduate programs MUST offers online include Engineering, Business Administration, Computer Engineering, Technical Communications, Geotechnics, Psychology, Explosives Technology, and Computer Science. The faculty is flexible when it comes to coursework, as they know that most students work full-time, and they are willing to arrange in advance specific times to hold live sessions or conferences with students during the semester. Students have up to six years to complete a graduate degree once enrolled; most students take one to two classes per semester, which gives them an average completion time of three to four years. Transcripts and diplomas for online students are identical to those who attend classes on campus. In addition to MUST's 17 master's degree programs, there are more than 50 graduate certificate programs available. A majority of MUST's online students are adult learners over the age of 22 looking to enhance their professional careers.
All master's degree applicants must submit an application, along with official transcripts, a statement of purpose, GRE or GMAT test scores, three letters of recommendation, and a professional resume. Applicants should also hold a bachelor's degree from either MUST or another regionally accredited institution. MUST has over 8,000 students and was recently ranked by Newsweek as one of the country's Best Investments among public universities. As part of its mission, MUST strives to integrate education, research, and application in an effort to create and convey knowledge that can serve others and help solve the world's greatest challenges. The campus, in Rolla, MO, is just one hour away from downtown St. Louis, where the Stanley Cup champion Blues play. For students who live on or near campus, there are many great student life opportunities to take advantage of, including more than 200 student organizations, such as a running club; a Call of Duty Club; and a Food Club, for those who like to eat at different restaurants. MUST also operates a student recreation center with a gym and has opportunities to get involved in intramural and club sports. Some of the more prominent MUST graduates include engineer and astronaut Sandra Magnus, astronaut Thomas Akers, physicist Clyde Cowan, and Twitter CEO Jack Dorsey. 
ONLINE MASTER DEGREE PROGRAM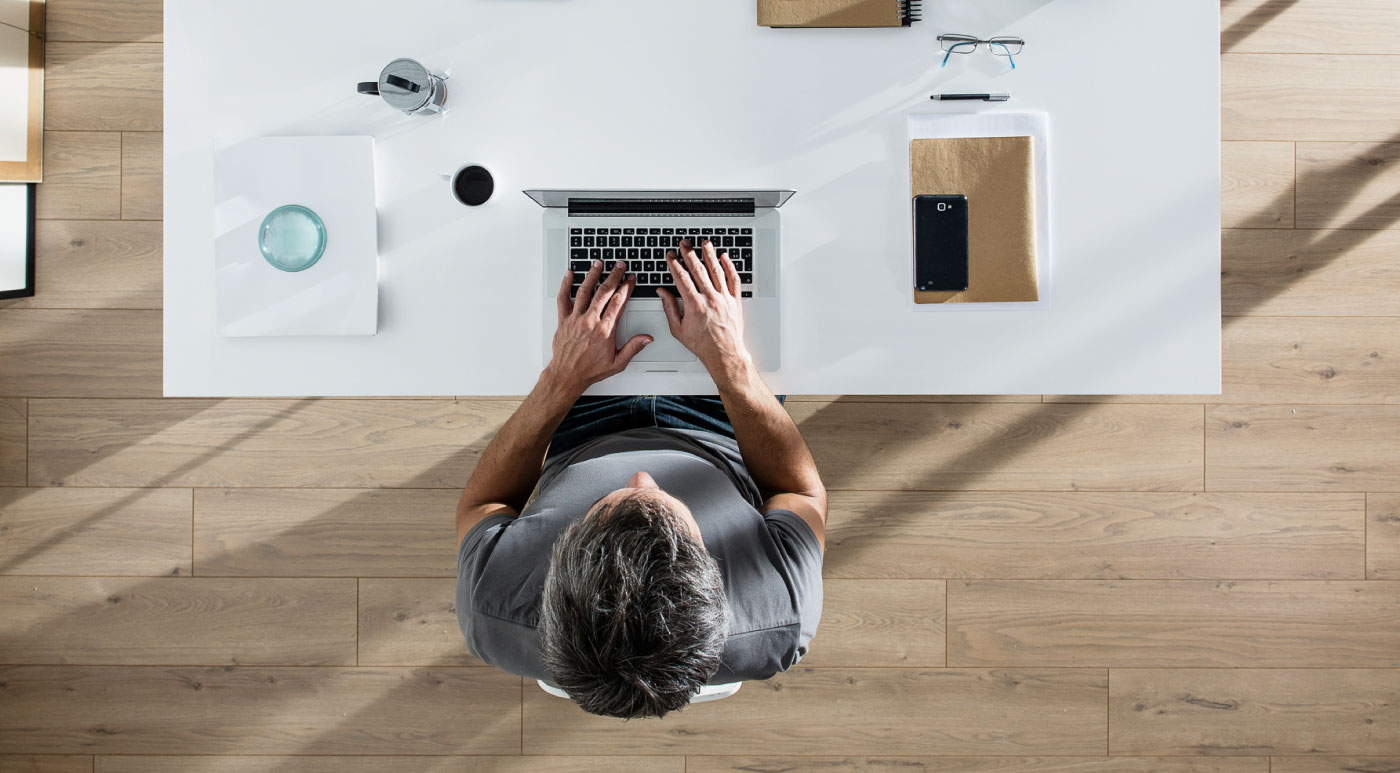 Located just a few miles from downtown San Francisco, the University of California, Berkeley is the home of the Free Speech Movement, which started in 1964 and played a big role in the American protests during the Vietnam War. One of the most well-respected universities in the nation, UC Berkeley offers a variety of degrees that students can study online to receive a master's degree. UC Berkeley ranks No. 1 on the list of Top Public Schools Worldwide, according to U.S. News & World Report. It also ranks in the top 10 for its graduate programs in Business, Engineering, History, Law School, Chemistry, Physics, Clinical Psychology, Public Health, Social Work, Statistics, Public Affairs, Mathematics, and Earth Sciences. Also ranked at No. 1 are its graduate programs in Psychology, English, Economics, Computer Science, Sociology, and Biological Sciences. The UC Berkeley Extension is the name of the online school that students enroll with before beginning coursework. Overall, UC Berkeley has more than 100 graduate programs to choose from, and its Public Health degree is offered 100% online. For information on other master's degrees that are offered completely online, contact the university. In all programs, at least part, if not all, of the curriculum can be completed through the UC Berkeley Extension. Berkeley's top professors teach its online courses; the school is home to 20 Nobel Prize winners, 30 National Medal of Science recipients, and 250 professors who are also the founders of their own companies. It has a number of multidisciplinary labs, research centers, museums, and institutes all located on campus.
To begin the admissions process, applicants must have a bachelor's degree with at least a 3.0 undergraduate GPA to be eligible for consideration. All programs require additional documentation, including transcripts, letters of recommendation, GRE or GMAT test scores, and a personal statement. In addition to the ability to gain an education online from one of the world's top universities, there are also many other reasons to love Berkeley. School spirit is always present, especially at football games, which see sellouts at every home game. Students who live near or on campus can check out 4.0 Hill. If you have a 4.0 GPA, you can roll down the hill with other outstanding achieving students. Berkeley also is home to the third-largest bell and clock tower in the world, the Campanile. The campus offers beautiful views; at 1,200 feet above sea level, it's possible to glimpse San Francisco in the distance, as well as the Pacific Ocean. Ninety-two countries are represented among UC Berkeley's student body, including students from all 50 states. According to its website, 95% of graduates say they would choose Berkeley again if they had a chance to choose their top school. Famous alumni include soccer player Alex Morgan, inventor and engineer Steve Wozniak, former California governor Jerry Brown, and actress Ashley Judd.
ONLINE MASTER DEGREE PROGRAM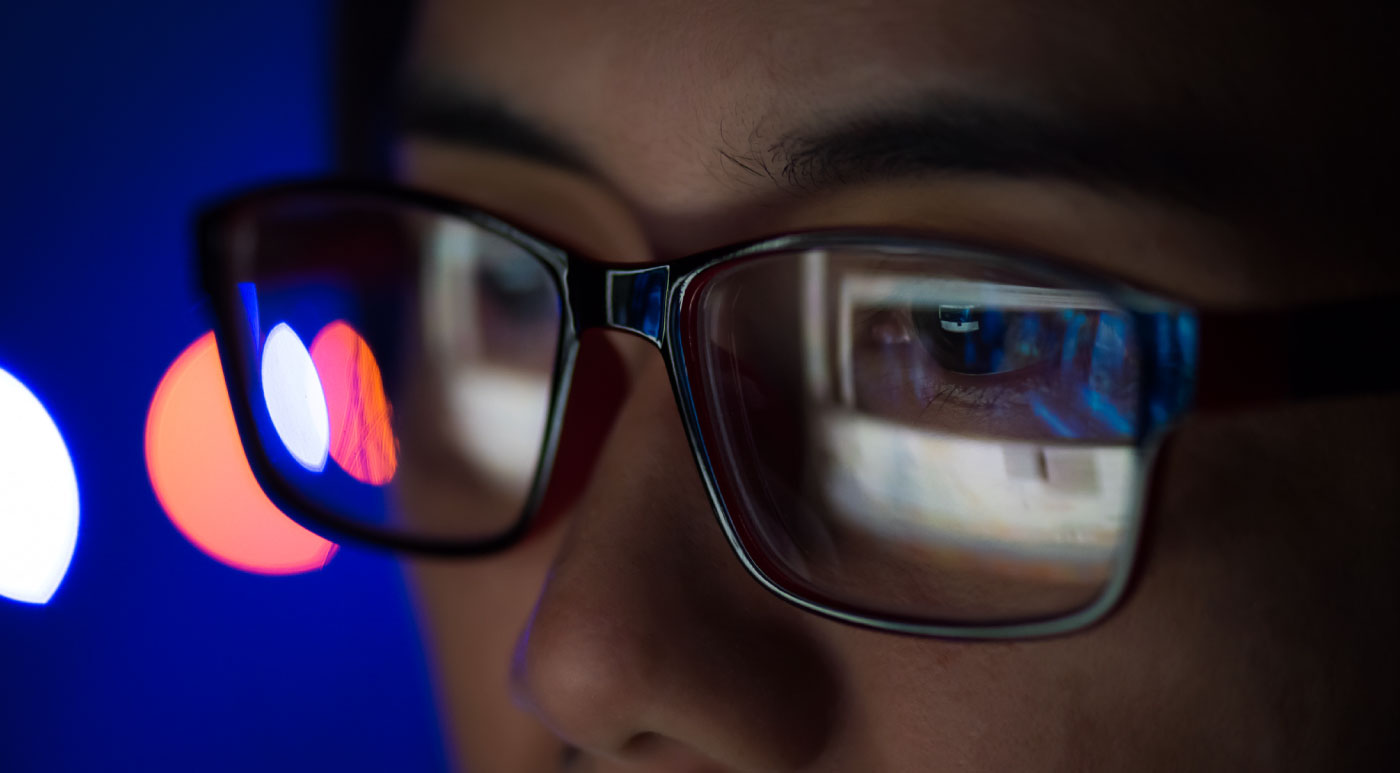 As part of its mission, San Jose State University has the goal of enriching its students with knowledge and helping them to use the skills they've learned to make a positive difference with service to society. By studying with SJSU's online eCampus, students can enjoy a high-quality education from their own home and not have to worry about rushing to classes and trying to adjust work schedules to coincide with class schedules. SJSU ranks No. 7 on the list of Top Public Schools and No. 10 on the list of Most Innovative Schools, according to U.S. News & World Report. It offers several hybrid master's degrees that can be completed 100% online; among them are a Master of Arts in Music Education, a Master of Science in Medical Product Development Management, a Master of Public Health, a Master of Science in Software Engineering, and a Master of Social Work. Most all of the master's degrees can be completed in two years and offer a fast-paced program to obtain a degree in a short amount of time. Some of the learning tools that are used in the eCampus online coursework include Canvas, Adobe CC, Zoom, iClicker, Qualtrics, ProctorU, Studio, and Portfolium. Faculty expect students to have software that can support video and web conferencing (Zoom) as well as virtual and augmented reality education, which is part of the newest technology being used in online learning. Professors occasionally hold live sessions with students, in addition to uploading lectures and lessons, all of which students must be able to access.
To gain admission for graduate studies at SJSU, applicants follow a two-step application process. First, they must apply to the university itself, and then they must apply to the specific graduate school of interest. Applicants must have a minimum 2.5 undergraduate GPA and be in good academic standing. Contact the graduate school you are interested in to find out which additional documents must be submitted. Deadlines are listed on the university's website in the admissions section. Students near the campus in San Jose, CA can take part in any of the more than 450 student organizations that the school offers. SJSU is also just a short distance from Campus Village, a student-centered community within walking distance of downtown San Jose and a number of shops and restaurants. It's a great place to hang out and work online. San Jose is also within easy driving distance of San Francisco and relatively near the Pacific Ocean. SJSU is a highly diverse campus, with a majority of students being from international, ethnic, and/or minority backgrounds. SJSU has many familiar names among its alumni, including writer Amy Tan, singer Stevie Nicks, four-time Super Bowl-winning coach Bill Walsh, and software developer Ed Oates. 
ONLINE MBA PROGRAMS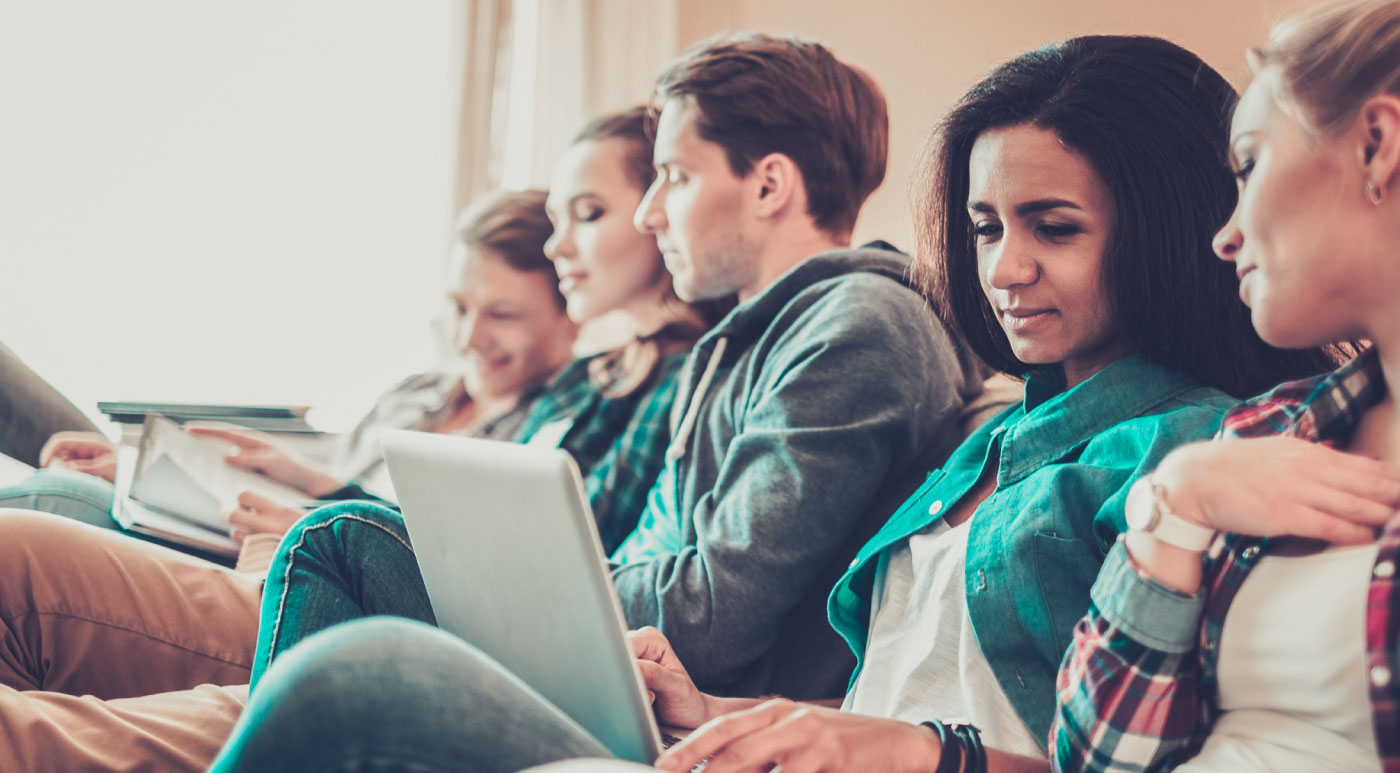 There are 493 classrooms spread across the Arizona State University's campuses, but by studying for an MBA online, you can take courses in the "494th classroom," your own home. ASU's online MBA is one of 80 available graduate programs. ASU ranks No. 6 in the nation for Best Online MBA Programs, according to U.S. News & World Report. It is also ranked No. 1 among the Most Innovative Schools, as it uses technology as an asset and a growth point in coursework. The 24-month program includes 17 courses and 49 semester credits; each class is 7.5 weeks long. The award-winning faculty at ASU makes a point of conveying leadership skills and improving students' knowledge of advanced business strategies. Students also learn cutting-edge techniques and methods for strategic management and operational functions. The program includes emphases in finance, international business, marketing, and supply chain management. Courses that make up this online program include Statistics for Managers, Operations and Supply Management, Financial Performance Reporting, Ethical Issues for Managers, and a Strategic Management Capstone. Among the faculty teaching these online courses are one Nobel laureate and several National Academy of Science members. With an MBA, students can set themselves up for a career as a chief executive, financial manager, marketing manager, or business operations manager. According to ASU's website, most graduates in the major move on to careers in technology, financial services, manufacturing, marketing/sales, and health care products and services. 
All applicants must hold a bachelor's degree and submit all relevant documentation, along with an application, which includes official transcripts, GRE or GMAT test scores, a current resume, professional references, a personal statement, and short-answer questions from the application. For students who live near or on the campus and wish to be a part of the ASU community while they study, there are more than 1,100 clubs and organizations to join and be a part of. When students want a break from studying at home, ASU has seven on-campus libraries with 275 research databases. The school is within driving distance of Arizona's capital city, Phoenix, where students can take part in a number of activities and enjoy many night-life social spots. The area is home to four major professional sports teams, and ASU's football team is a regular Pac-12 contender. Some of ASU's graduates are comedian Jimmy Kimmel, NBA star James Harden, golfer Phil Mickelson, and Hall of Fame baseball player Reggie Jackson. With its mission of being innovative and creating the next generation of leaders, ASU is one of the best schools to attend online for an MBA.
ONLINE MBA PROGRAMS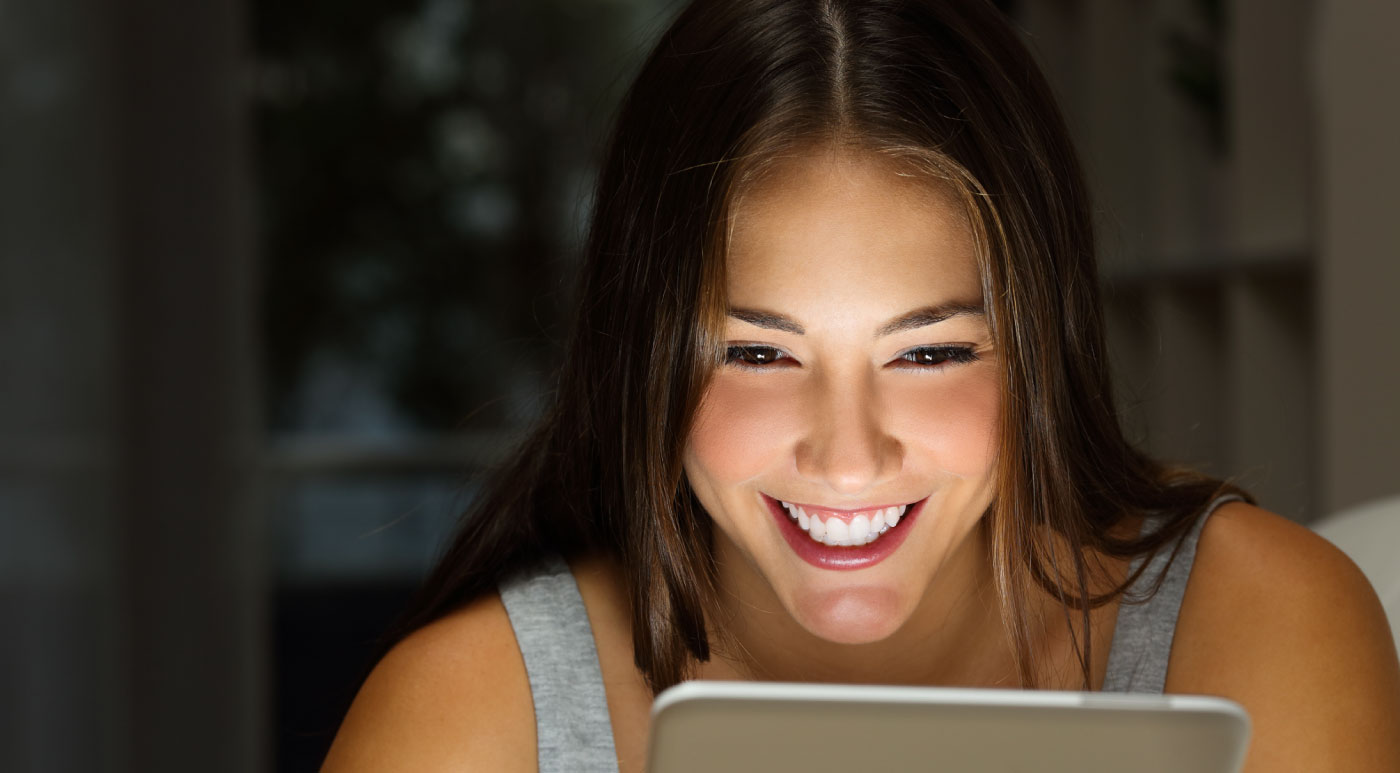 North Carolina State University was founded with the purpose of providing students a liberal and practical education while focusing on military tactics/science, agriculture, and the mechanical arts. With the growth of technology and the rise of business, it has put a new emphasis on business administration and training students to become leaders of industry. With an Online MBA from NCSU, students can study at their own pace and take control of their futures. NCSU's MBA Online Program is ranked No. 9 in the nation, according to The Princeton Review. The university is also ranked No. 6 on the list of Best Value Among Public Universities, according to U.S. News & World Report. Taught by award-winning faculty, students can opt to take the Accelerated Program, if they want to finish their studies in as few as 21 months, or they can choose the Flexible Program, a part-time degree pathway that allows up to six years to complete all requirements. Programs can be started in the fall or spring, and work can be completed where students are most comfortable, at home, on campus, on the beach somewhere, even in another country! There are two 3-day residencies required on campus in Raleigh, but outside of those, all learning can be completed from a distance. As part of the 40-credit curriculum, students complete a combination of core, elective, and practicum courses. They must also meet the proper technological requirements for online coursework, which includes having the ability to meet face-to-face online with instructors during parts of each class. Lectures are mixed with virtual simulations and team-based projects.
To be eligible for admission, applicants need to hold a bachelor's degree from a regionally accredited college or university and provide NCSU with official transcripts, GRE scores, two letters of recommendation, and a resume. As part of the prerequisites, applicants must also have completed one course in statistics with a grade of "C" or higher and have at least two years of full-time employment. Forty-seven full-time MBA students were recently admitted with an average GRE score of 318.5 and an undergraduate GPA of 3.35. The MBA has a large focus on technology, business processes, and practical applications. The school, whose teams are known as The Wolfpack, has a campus with many clubs and athletic opportunities. Football and basketball are the most popular sports on campus. Raleigh, NC is ranked No. 13 among the Best Places To Live, according to U.S. News & World Report. The school has many famous alumni, such as NFL quarterbacks Russell Wilson and Phillip Rivers, country singer Scotty McCreery, and famous composer John Tesh. NCSU strives to push its students and faculty to think and do the extraordinary every day. Students who earn an online MBA from NC State are ready to take the next step to become a leader in the business world. 
ONLINE MBA PROGRAMS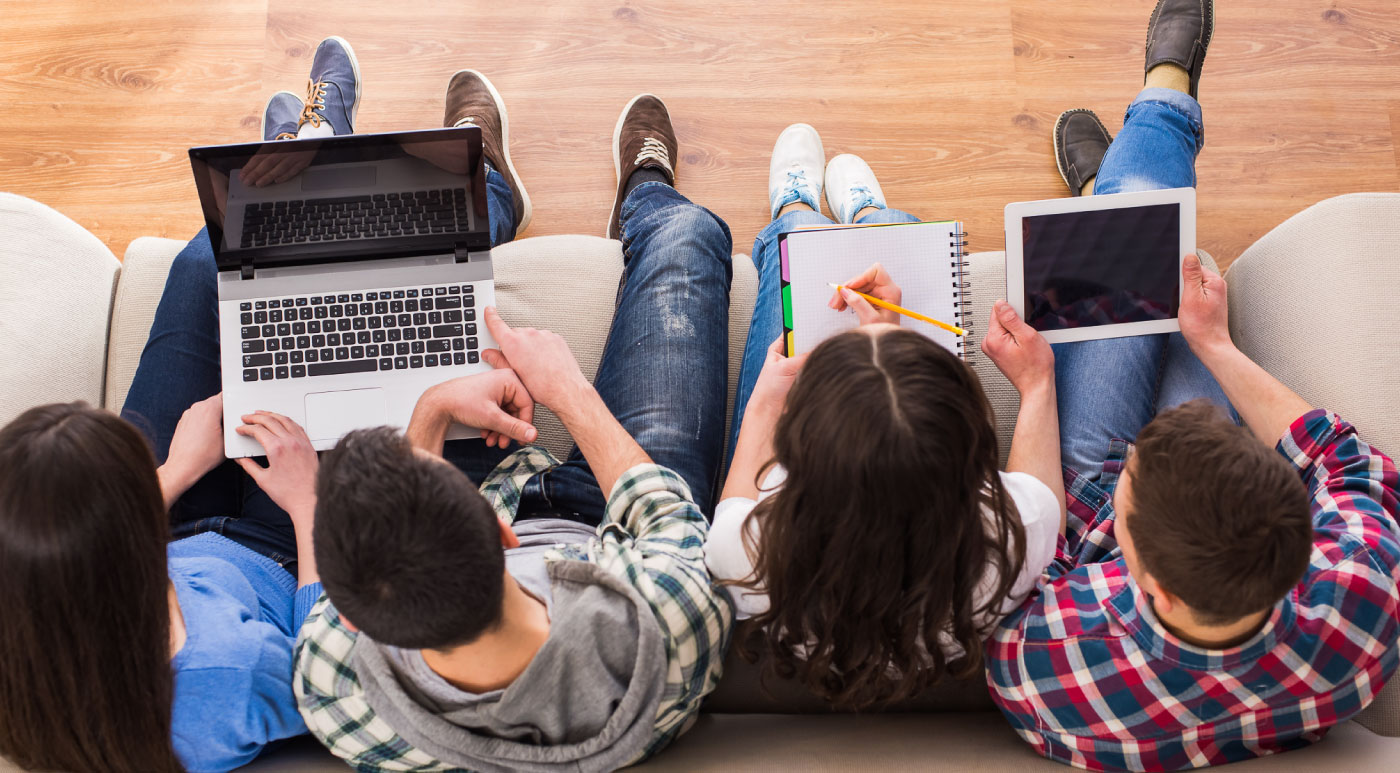 Founded in 1842, Villanova University is one of the oldest Catholic universities in America and one of the most highly respected. VU's Online School of Business ranks No. 2 in the nation, according to U.S. News & World Report, and its Online MBA Program ranks No. 13. With technology revolutionizing America, Villanova has revolutionized the way business education can be delivered to students. It provides its online students the same rigorous and quality curriculum taught by the same expert faculty that serves its on-campus students. Villanova makes online learning flexible and convenient by allowing students to continue working, so they can come home at night, open their laptops, and attend class from their own couch. The program is interactive and includes a lot of hands-on lessons. The six-semester program can be completed in two years, with a full-time schedule, and requires the completion of 48 semester credits. The program is considered rigorous and is taught by business professionals, many of whom work in the industry and teach part-time. The MBA includes the option to choose a specialization in Finance, Marketing, Strategic Management, Analytics, or International Business. The fall and spring semesters are 16 weeks long, while the summer is slightly shorter, at 14 weeks. MBA students also have the opportunity to travel abroad for credit; according to Villanova's website, 60% of MBA students travel globally with the program. Also of note is that typical Villanova students report a 25% increase in their salary after earning an MBA. With this degree, students can pursue leadership positions that give them more control over their firm's actions and a higher annual salary. 
In addition to submitting the online application, interested applicants should provide an updated resume and official transcripts from all previous institutions. The admissions office also requires two essays, two letters of recommendation from either professional or academic sources, and GRE scores. All international applicants must provide TOEFL scores and complete an interview with the university. Villanova has been ranked No. 3 for Best Economic Value by The Economist. Villanova has 36 honors societies and 44 clubs and intramural sports leagues. It also provides over 249,000 hours of community service available for students. The campus also has award-winning dining services and an abundance of coffee shops. In athletics, Villanova is known for its men's college basketball team, which has won two national championships since 2015 and sells out every home game. Among Villanova's most prominent alumni are former football player Howie Long, actor Bradley Cooper, former Governor of Pennsylvania Ed Rendell, and country singer Toby Keith. Villanova is only 12 miles from downtown Philadelphia, where students can watch Eagles, Phillies, Flyers, and 76ers games all throughout the year. As part of its mission statement, Villanova welcomes students of all faiths who are committed to excellence and motivated to intellectual growth. 
ONLINE MBA PROGRAMS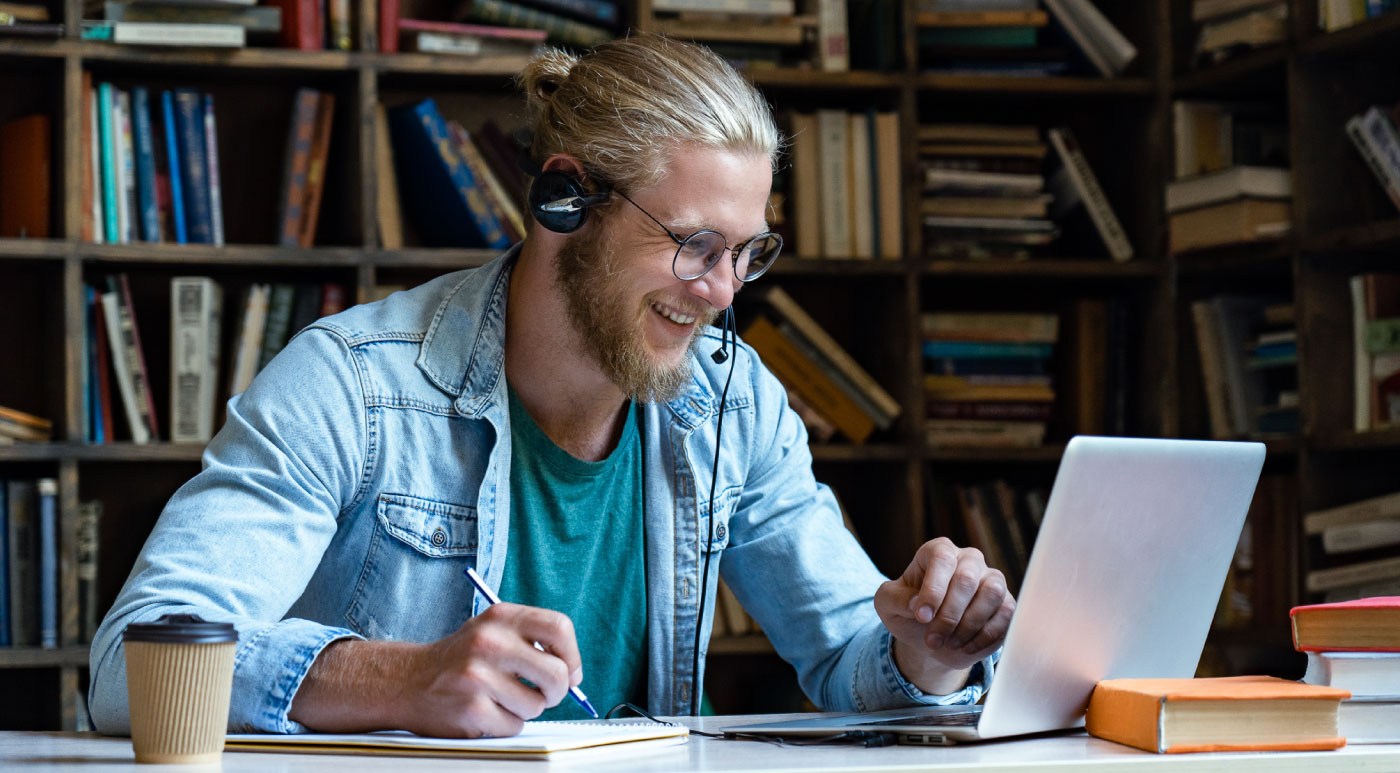 Auburn University, located in Alabama, is one of the most popular schools in the Southeast, with over 100 countries represented in its student body and more than 400 on-campus student organizations. With an online MBA, students can study at a school ranked No. 9 among the Best Online MBA Programs in the Country, according to U.S. News & World Report. Auburn's MBA program gives students the competitive edge they need to succeed in what has become an increasingly competitive business environment. Using the online system Canvas, students can easily navigate through modules, submit lessons and homework, communicate with their professors and classmates, and access all course materials from the luxury of their own homes. The online MBA program requires the completion of nine core courses and four electives. The degree takes an average of two years to complete, although by studying online, students can work at their own pace and take courses on either a full- or part-time basis. Some of the courses online MBA students take include Financial Analysis, Quantitative Analysis, Organizational Leadership and Change, Marketing and Consumer Theory, Cost Analysis and Systems, Integrated Business Project and Case Analysis, and Operations Excellence. Along with an MBA, students can pursue a dual Master of Science degree in Information Systems, Finance, or Industrial and Systems Engineering. Students can also choose a concentration in Finance or Information Systems. After earning the degree, students can join one of Auburn's 93 alumni clubs, which are spread throughout the nation and represent more than 250,000 graduates. 
The admissions process for the online MBA program includes the submission of GRE scores, along with official transcripts from all undergraduate institutions, an updated professional resume, and three letters of recommendation from past professors and supervisors who can speak to the applicant's character. Each fall and spring semester, the Harbert College of Business MBA program admits between 40 and 50 new students to its online graduate cohort. Students who choose to study online but near the campus will find there are many benefits associated with being an Auburn Tiger. Auburn has been the sixth-fastest growing city in the U.S. since 2010 and, according to the Princeton Review, has the fourth-best quality of on-campus life. With a college football team that is considered one of the best in the nation each season and a men's college basketball team that went to the Final Four in 2019, the university gives its students a lot to take pride in and be excited about. Some of the school's most famous alumni are former athletes Charles Barkley and Bo Jackson, astronauts Jan Davis and Ken Mattingly, singers Lionel Richie and Jimmy Buffett, and Wikipedia founder Jimmy Wales. With an online MBA from Auburn, you will be a Tiger for life, and the sky's the limit for what you can accomplish! 
ONLINE MASTER DEGREE PROGRAM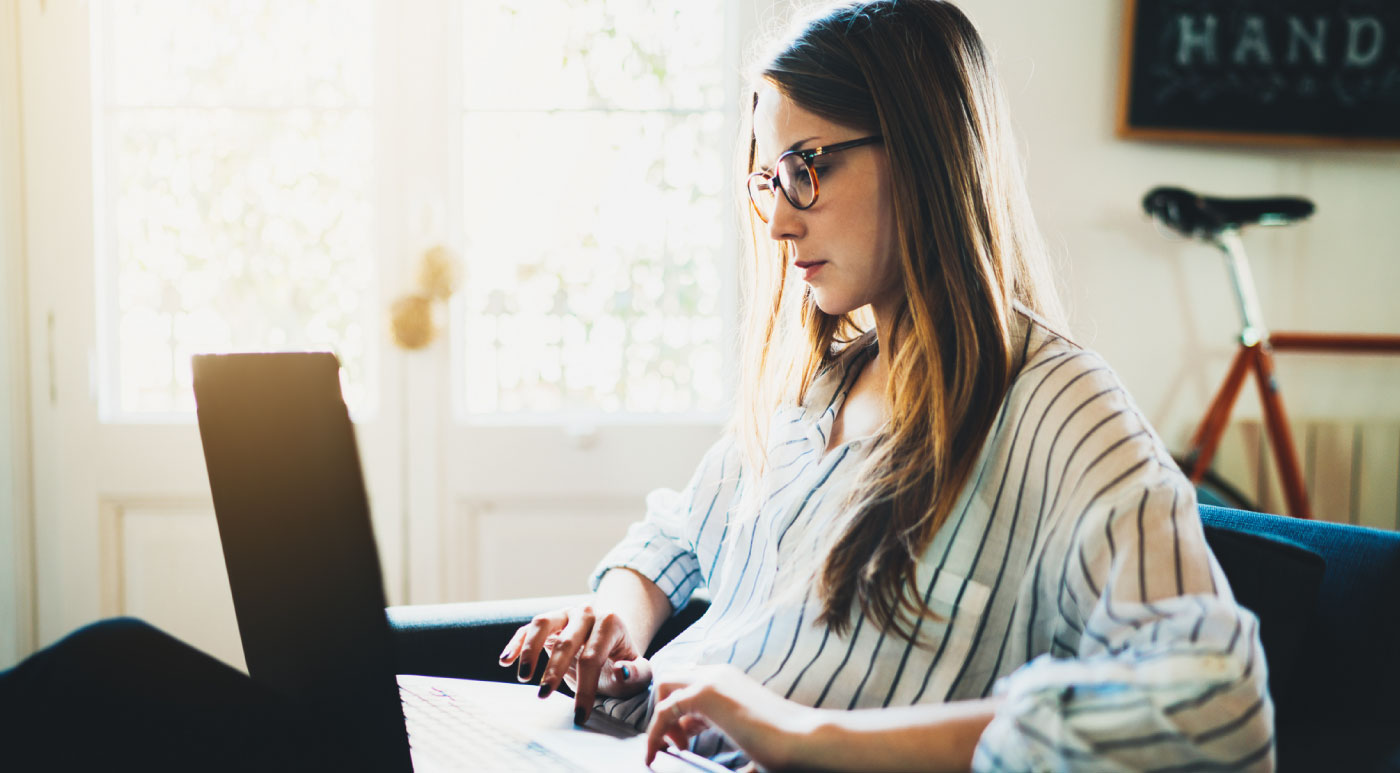 Founded in 1876, Texas A&M University, in College Station, TX, is the state's oldest higher education institution and is well-known for its student organizations, particularly the Corp of Cadets, which is a part of the university's famous ROTC program. Its online master's degree programs offer the same level of education as their on-campus counterparts and provide working students the chance to study at their own pace and receive an education from one of the nation's top-ranked schools. Through Texas A&M's distance education programs, students can earn a degree without having to relocate or attend classes on campus throughout the week. In 2018 Texas A&M was ranked No. 18 on The Wall Street Journal's list of Top Public Universities. The university also ranks No. 7 among the Best Online Graduate Engineering Programs, according to U.S. News & World Report. The Master of Engineering Program is the school's most popular online program, with 10 online master's degrees, in Computer Engineering, Electrical Engineering, Industrial Engineering, Technical Management, Safety Engineering, Mechanical Engineering, Subsea Engineering, Engineering Systems Management, Industrial Distribution, and Petroleum Engineering. Programs offered online will provide students with all the relevant software tools they need to navigate through the coursework. Students also have access to class lecture notes; virtual networking, should they need to meet with professors or classmates in private sessions; and qualified teaching assistants who offer assistance when needed. Courses are taught by well-trained and experienced faculty who provide students with rigorous coursework to maximize their potential learning and prepare them for the working world following graduation.
In addition to engineering, Texas A&M offers distance degrees in Geosciences, Agriculture and Life Sciences, Business, Education and Human Development, Government and Public Service, Nursing, Medicine, Science, and Law. All schools that offer master's programs require official transcripts and GRE scores; some mandate additional documentation, depending on the degree being sought. It's best to contact a Texas A&M admissions counselor to confirm all admissions application details before applying. For those who study online near or on campus, Texas A&M offers great student life opportunities. The school's participation in the Southeastern Conference means football is a big deal, and attending a football game at Kyle Field is one of the most exciting atmospheres in college sports. The crowd is known as the "12th man" because of its ability and tradition of helping the football team get the energy it needs to win. Texas A&M's mission is to provide students with the discovery, development, communication, and application of knowledge in a variety of professional and academic fields. Some of the nation's most famous figures hold degrees from Texas A&M, including American Idol's Jason Castro, former Texas Governor Rick Perry, singer/songwriter Lyle Lovett, and engineer and astronaut Steven Swanson. With an education from Texas A&M University, students walk away with a degree from one of the nation's top universities and are well on their way to a successful future.  
ONLINE MASTER DEGREE PROGRAM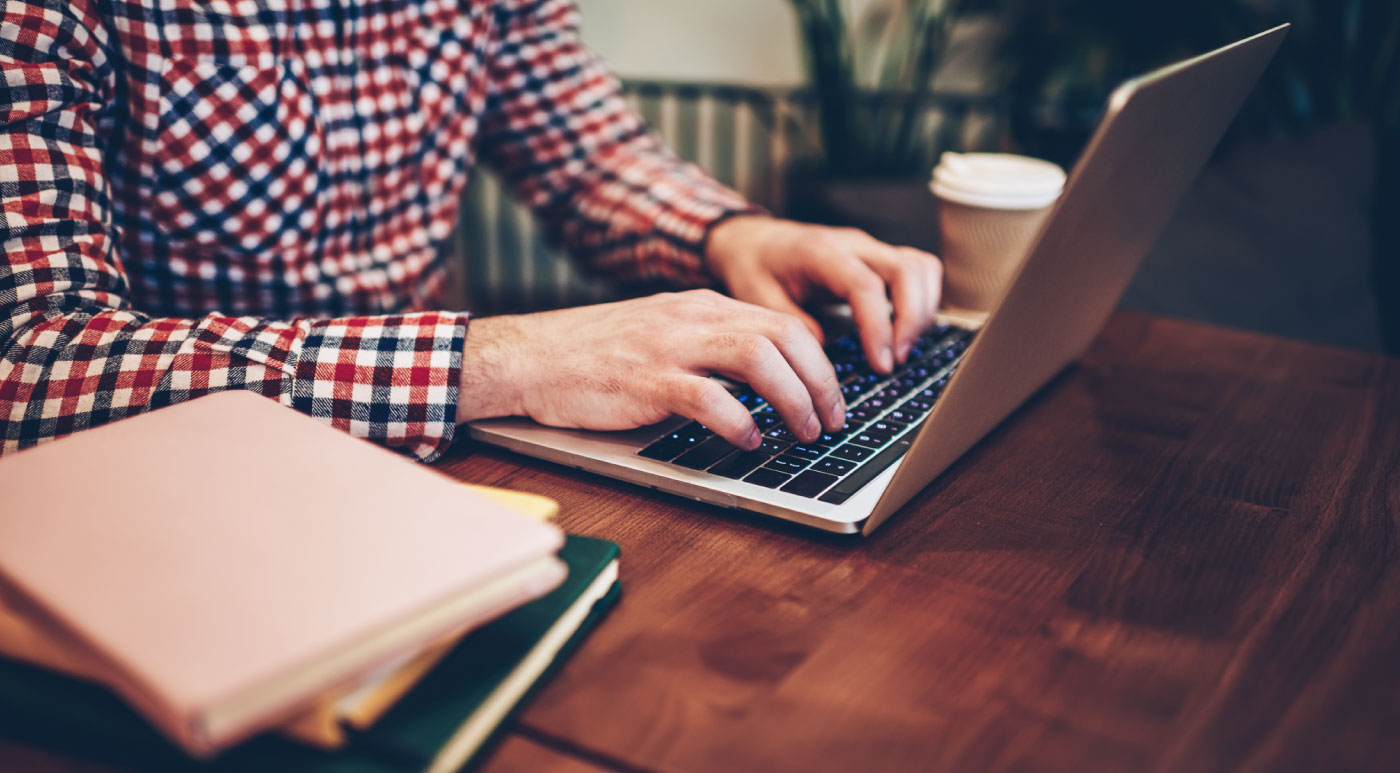 If you want to be a Rambling Wreck from Georgia Tech, you can be a heck of an engineer… or definitely something else. Located in the heart of Atlanta, Georgia Tech has graduated notables such as former President Jimmy Carter, pro golfer Bobby Jones, entrepreneur Dean Kamen, and astronaut William McArthur. Earning an online master's degree from the Georgia Institute of Technology is one of the most rewarding achievements in academia. Georgia Tech ranks in the top 10 in many categories. According to U.S. News & World Report, it is No. 4 on the list of Most Innovative Schools, No. 5 on the list of Top Public Schools, and No. 5 for Co-Ops and Internships. As far as its programs go, it ranks No. 7 among Best Graduate Programs in Engineering, No. 8 among the Best Graduate Programs in Computer Science, and No. 8 among the Best Graduate Programs in Information Systems, according to U.S. News & World Report. Almost all of its engineering concentrations rank in the top 10, and the school is well-known for having one of the best, if not the best, engineering schools and faculty in the nation. By studying at Georgia Tech online, students reap the benefits of its rigorous and high-quality coursework, are taught by world-class faculty, and get to learn using the latest state-of-the-art technology using media-rich and digital learning tools that many other universities don't yet have. Those in the area may enjoy the school's traditionally strong football and basketball teams, and the campus is just a few miles from the stadiums and arenas for the Falcons, Hawks, FC United, and Braves, Atlanta's professional sports teams.
Georgia Tech offers 10 Master of Science degrees that can be earned fully online; all are accredited by the Southern Association of Colleges and Schools Commission on Colleges. More than 6,000 students are enrolled in master's programs at Georgia Tech, and engineering programs have the highest enrollment rates. The six colleges in which students can enroll and explore a graduate degree include Business, Design, Computing, Engineering, Liberal Arts, and Design. To apply, the university requires students to submit an application along with letters of recommendation, a strong and detailed resume, a personal statement, and an essay. Details on which programs require GRE scores are available from the admissions office's website. As part of its mission statement, Georgia Tech acknowledges its goal of being a leader in technology and its focus on "Progress and Service" through effectiveness and innovation in teaching and learning. Though studying online, most graduate programs either encourage or require students to get hands-on work in their courses and to work in internships to enhance their skills and prepare them for life after they have earned a master's degree. Getting a master's degree from Georgia Tech gives students an edge over many other candidates, because of the respect the school commands and the quality of education its students receive. Most online students earn a degree in two years.
OTHER NOTABLE PROGRAMS
#11. Indiana University-Bloomington
Location: Bloomington, IN
Degree: Online MBA Programs
Net Price: $1,700
#12. University of Massachusetts at Lowell
Location: Lowell, MA
Degree: Online Master Degree Programs
Net Price: $8,625
#13. George Washington University
Location: Washington, D.C.
Degree: Online Master Degree Programs
Net Price: $14,620
#14. Lehigh University
Location: Bethlehem, PA
Degree: Online MBA Programs
Net Price: $49,577
#15. The University of Texas at Dallas
Location: Dallas, TX
Degree: Online Master Degree Programs
Net Price: $30,992
#16. Golden Gate University
Location: San Francisco, CA
Degree: Online Master Degree Programs
Net Price: $15,225
#17. University of Utah
Location: Salt Lake City, UT
Degree: Online MBA Programs
Net Price: $19,869
#18. Stanford University
Location: Palo Alto, CA
Degree: Online Master Degree Programs
Net Price: $50,703
#19. University of Alabama
Location: Huntsville, AL
Degree: Online Master Degree Programs
Net Price: $10,714
#20. Purdue University
Location: Lafayette, IN
Degree: Online Master Degree Programs
Net Price: $19,530