Ready to find your ideal master's program?
www.mastersprogramsguide.com is an advertising-supported site. Featured or trusted partner programs and all school search, finder, or match results are for schools that compensate us. This compensation does not influence our school rankings, resource guides, or other editorially-independent information published on this site.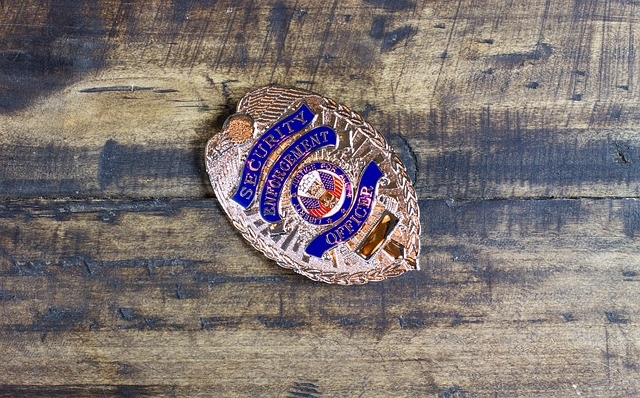 Image source
Going into the criminal justice field should be no mystery–a good online master's degree program is a great start. And because a criminal justice degree is one of the most popular online master's degree programs, there is no shortage of good online programs from which to choose. That means you don't have to give up your current job to move to the best program that fits your needs–the program comes to you. But don't think this degree means a one-size-fits all approach to gaining a career in criminal justice–the many programs offering the degree guarantees that lots of different careers could be possible. From the expected law enforcement jobs to the more surprising loss prevention specialist jobs to the really unusual forensic entomology jobs–these are just a few of the many possibilities that could open up when you graduate from one of the best online master of criminal justice degree programs currently available.
Action Oriented
The role most people probably associate with the criminal justice professional is the police officer, but that's just the tip of the iceberg. From FBI to DEA to CIA agents, victim services directors to private investigators, the action and protection or crime-solving potential is great with these action-focused jobs. These are the jobs that require the legwork and a methodical approach to figuring out how a crime has occurred, who did it, and how to stop it. It also houses the corrections and confinement aspect of criminal justice–the corrections supervisors, probation officers, treatment specialists and child protection services professionals.
Leadership, Law and Psychology
With the mind of a criminologist, the careers on this end of the criminal justice scale require forethought and knowledge of society. These are the jobs of understanding the "why" behind crime and working on institutional changes to predict and prevent future occurrences. Here stand your forensics professionals, your profilers and your criminal sociologists. By studying how behavior dictates action and how society works, the jobs which can be found here are housed inside research organizations, district attorney's offices, universities, state and local government, and beyond. Also here are the counselors and the psychologists–the ones to help pick up the pieces of broken humanity and try to provide healing.
You Do What?
Some of the lesser known jobs possible with a criminal justice degree are no less important or necessary for a functioning society–they are just, well, less well known and quire unusual. Many require very specific concentration areas or specializations in a criminal justice master's program (or even further education for some). Polygraph examiners (those who administer the lie-detector test), bloodstain pattern analysts (for those who have a good background in chemistry and physics), forensic entomologists (the scientific study of insects, entomology examines the relationships of bugs to the environment in which they are found–for example a body in the woods), and major sports investigators (professionals who investigate allegations of misconduct or rule-breaking in professional sports).
So you could be a police officer with a master's of criminal justice. Or you could work for a major league baseball team to make sure all the players are on the up-and-up. The point is, with the large selection of solid, online degree programs in criminal justice–the choice really is yours to make.
Save
Save
Save
Save
Save
Save
Save
Save
Save
Save